The Kawarau Bridge, nestled in the stunning Gibbston Valley, is a historic site for many reasons. It hosts the first-ever commercial bungy jump location in the world that still operates to this day. As well as being the World Home of Bungy, the Gibbston Valley is home to some of the best bike trails in the Southern Hemisphere. 
The Kawarau Bungy Centre now stands at this site and entertains adrenaline junkies, spectators, sightseers, and bike trials riders alike. At AJ Hackett Bungy NZ, we love welcoming everyone and showing off this slice of Queenstown paradise. We have recently made a few upgrades to our special spot to make it THE place to hang out this summer (whether you're jumping or not)! 
E-bike chargers 
The Kawarau Bungy Centre is the entrance to the Queenstown Trails Gibbston Valley Wine Trail, making it the perfect pit stop to recharge yourself and your e-bike. We've installed an e-bike charging station so you can juice up your batteries mid-trail, entirely for free! The Kawarau Bungy Centre has chilled drinks, great food, and a huge Bungy viewing platform to keep you entertained while your bike charges. Get back in the saddle with a full stomach and second-hand adrenaline to see you through until the next winery or brewery.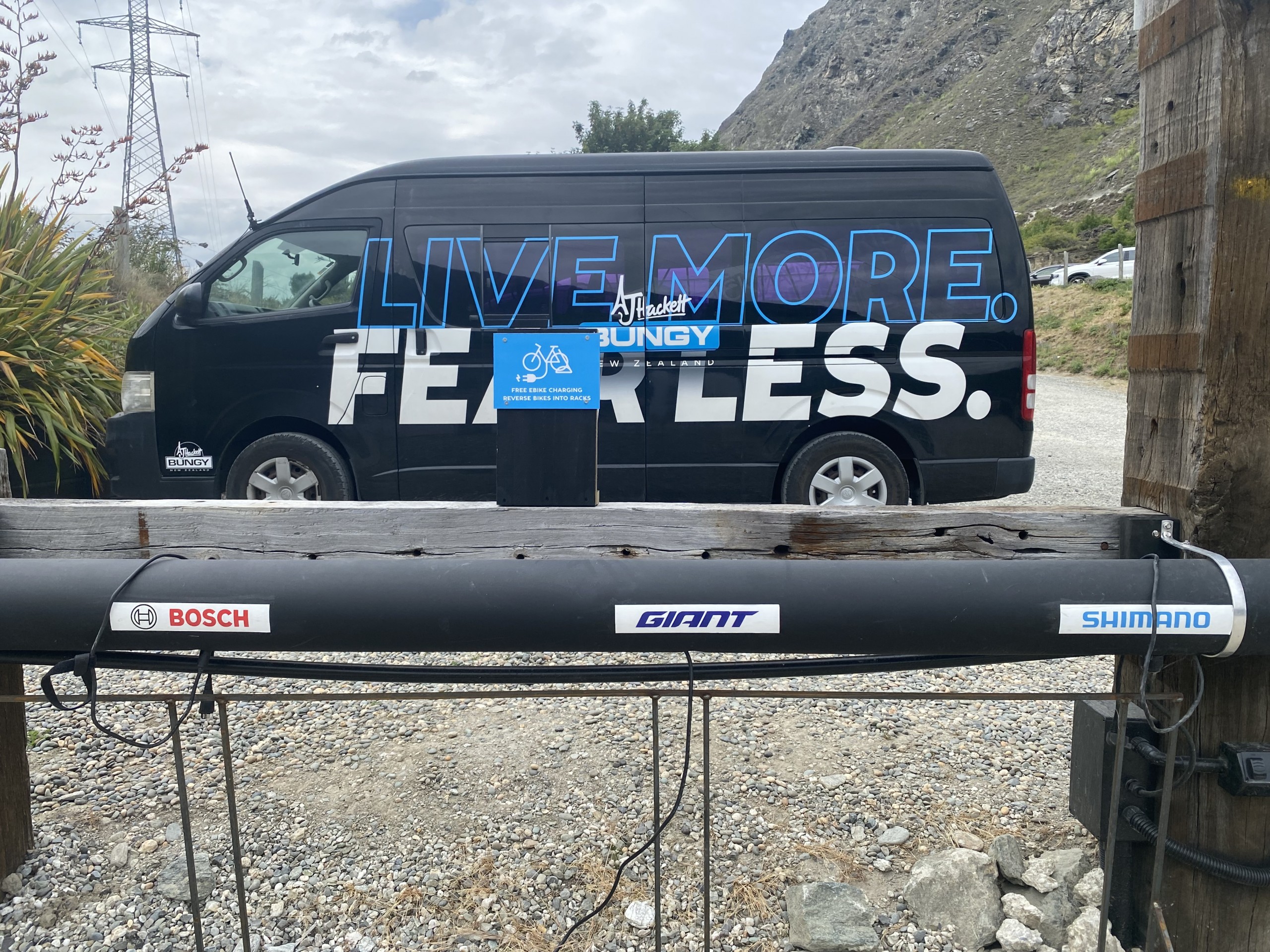 Crack open a cold one
We are awfully proud of our on-site watering hole, aptly named the Liquid Courage bar. It's the perfect place for a cold bevvie in the sun overlooking the historic Kawarau Bungy jump; even more so now that the drinks menu has had a slight refresh!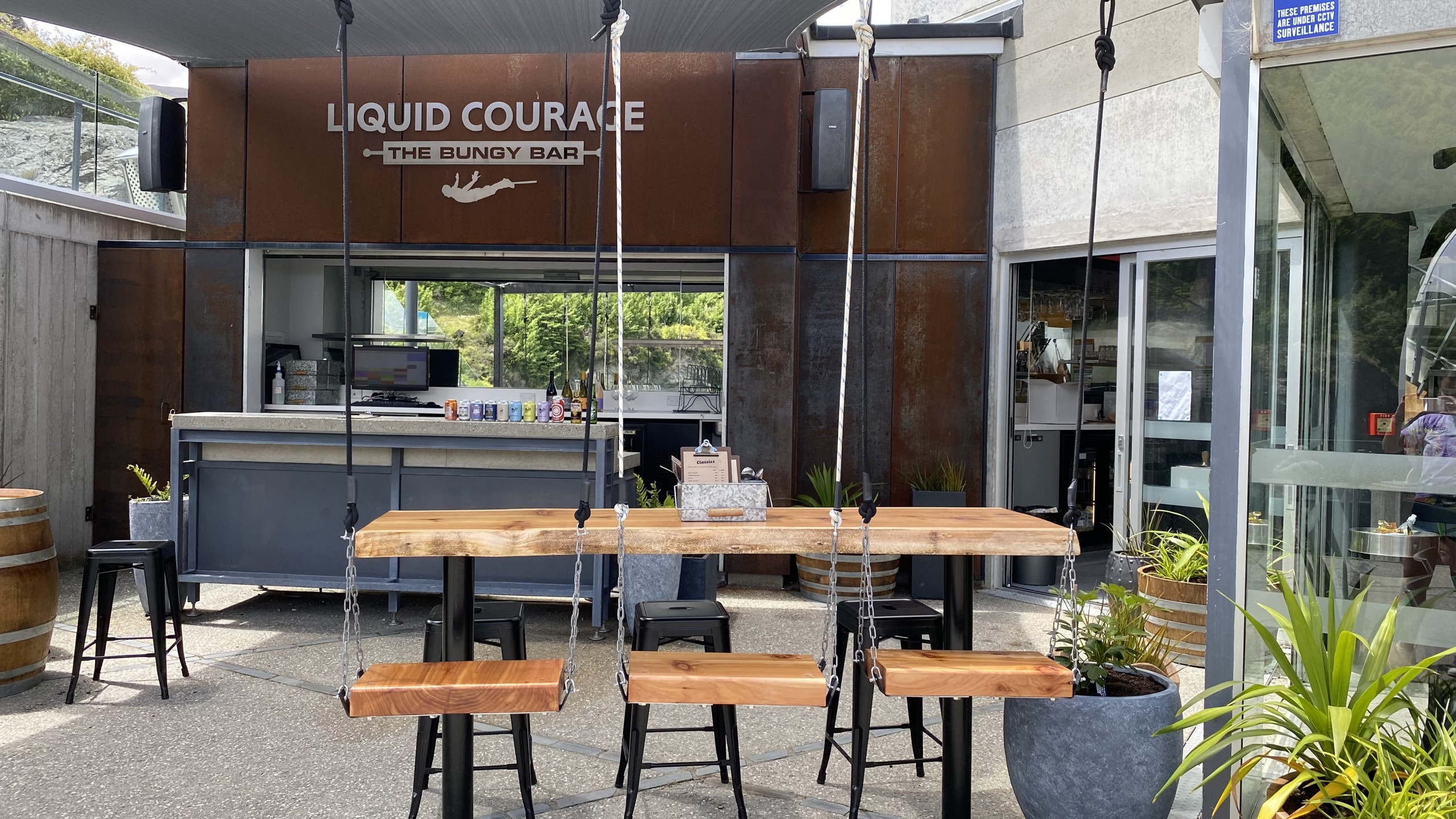 Our new selection includes a great range of locally made craft beer and wine from Kinross and Canyon Brewing as well as Pals in Gin or Vodka flavours. Discover the taste of Canyon Brewing Vacation Hazy Pale Ale or a Crimson Badger Ginger Beer (alcoholic) – we also have a selection of beverages for the young ones or non-drinkers. Add our Liquid Courage bar to your wine trail map or stop by to try our best drops when you're in the neighborhood.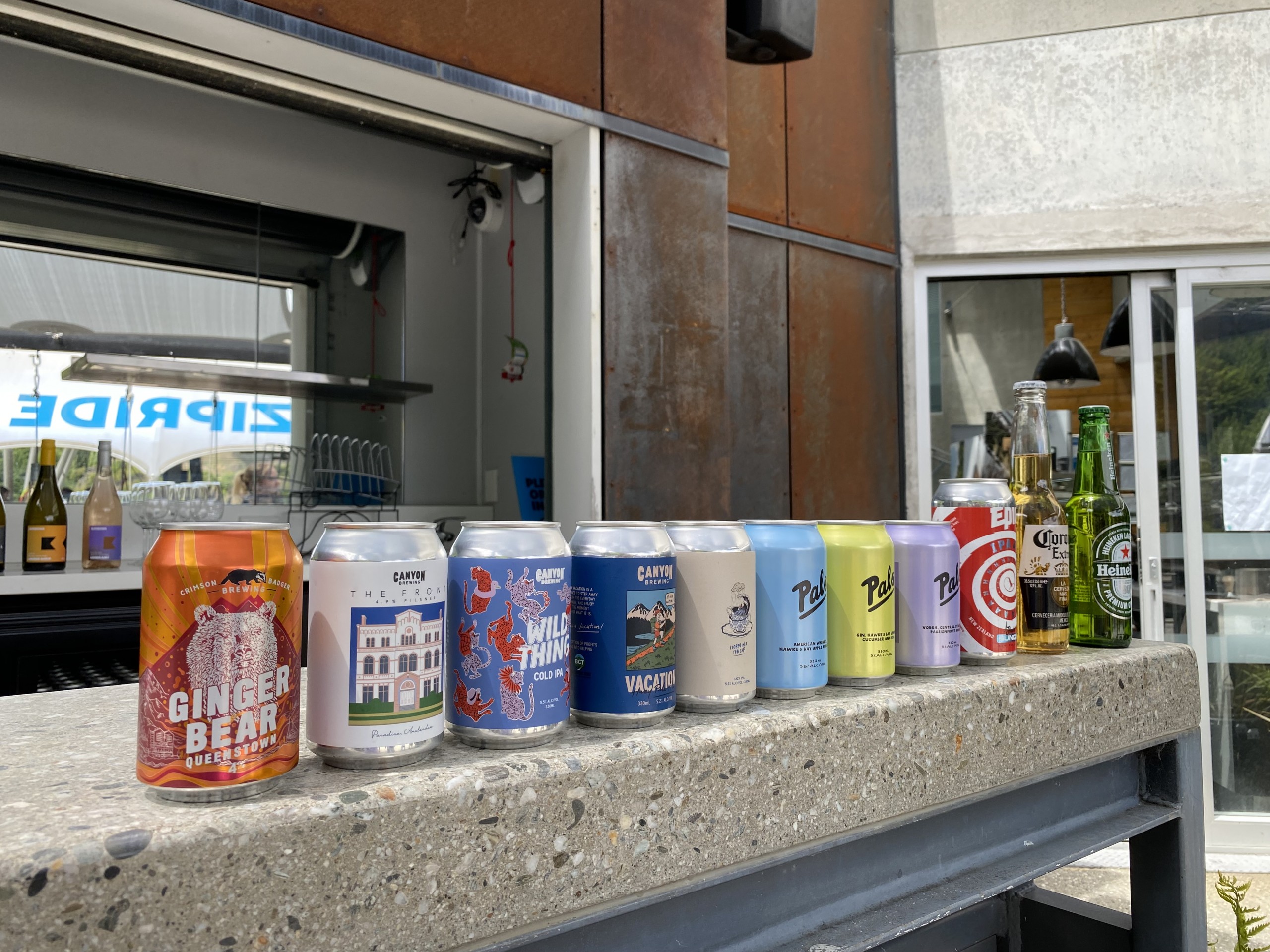 Installing Creature Comforts
While you enjoy the new bar menu or cheer on the bungy jumpers, we've made a few finishing touches to the experience. Large sunshades have been added to provide some respite from our hot New Zealand sun, tables have been upgraded so you can double park your craft beers, and more native plants have been planted to complete the perfect Kiwi hangout! Here's where things get wild…the pioneers who brought you the Nevis swing, Ledge Swing, and Taupō swing have now installed swinging seats outdoors! *insert mindblown emoji here* Featuring the same ropes and carabiners that we use in our world-famous adrenaline activities, these swing seats exude the same fun and great energy that we bring to every interaction with our visitors.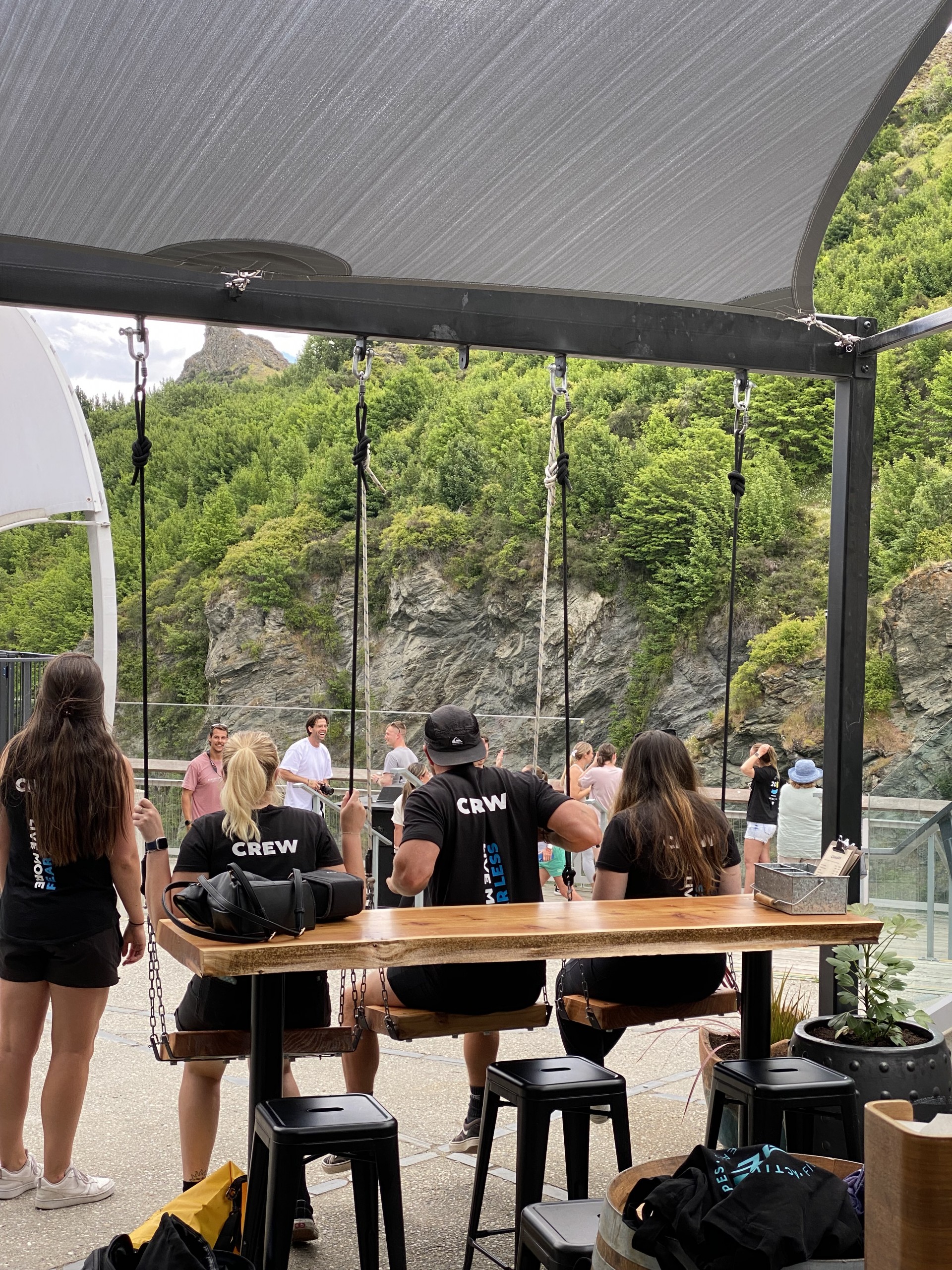 Grab a bite 
Whether you're looking for hot food or a snack on the go, our Kawarau Cafe menu is ready to provide tasty plates! Choose between buffalo cauliflower or mac and cheese bites paired with other classic summer platters if you're enjoying lunch under the sunshades. Need to head off? Our range of cabinet food is made with busy adrenaline-junkies in mind; grab a delicious sandwich, donut or savoury before you jump out the door.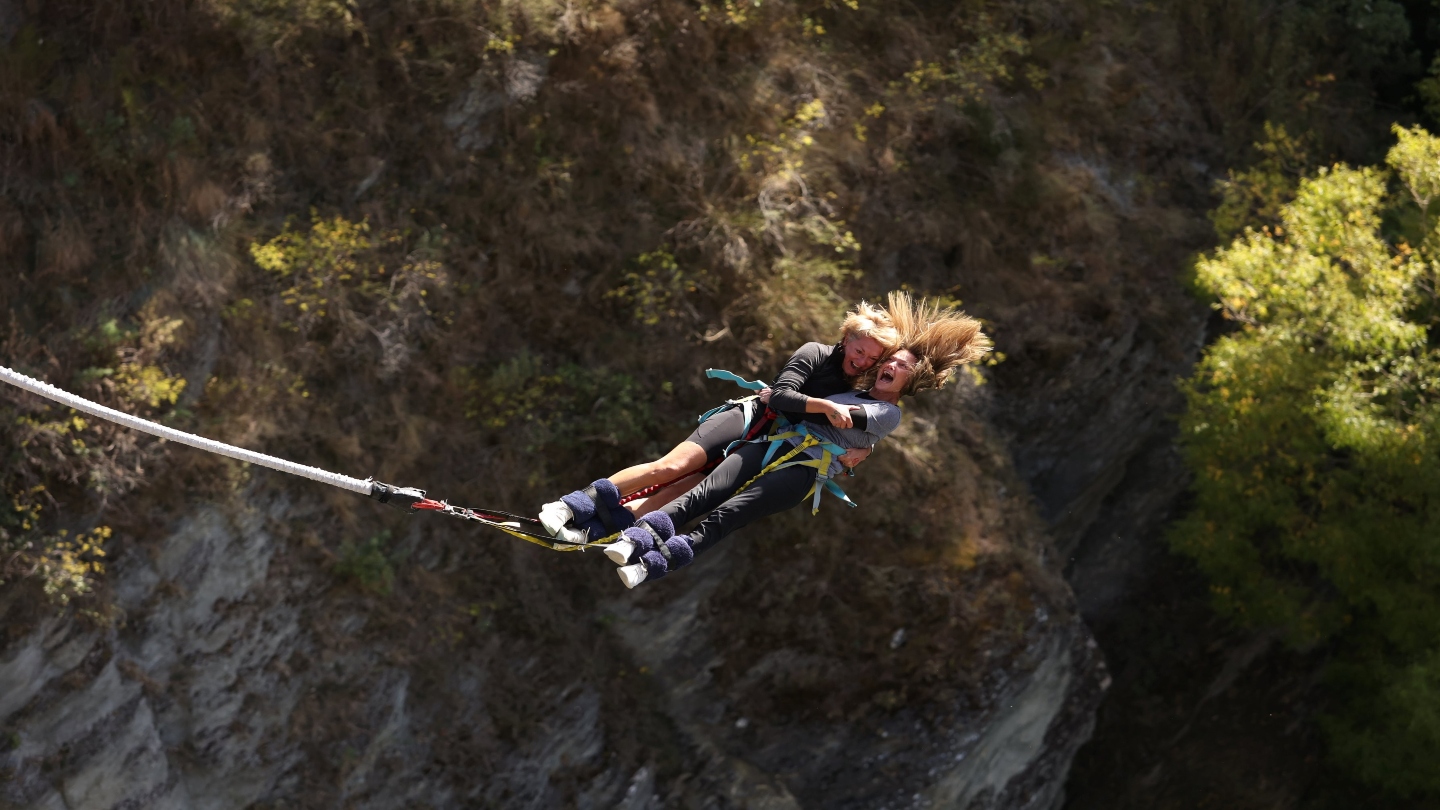 We can't wait to see you at the Kawarau Bridge to check out our upgrades. Ride, drive, or jump through our doors this summer (don't literally drive through our doors, park in the carpark)! If you're booked for a Bungy Jump or Zipride activity (which we highly recommend before you turn up), allow some extra time to visit the Liquid Courage bar prior to your jump or stick around to savor a celebratory burger that you couldn't stomach beforehand.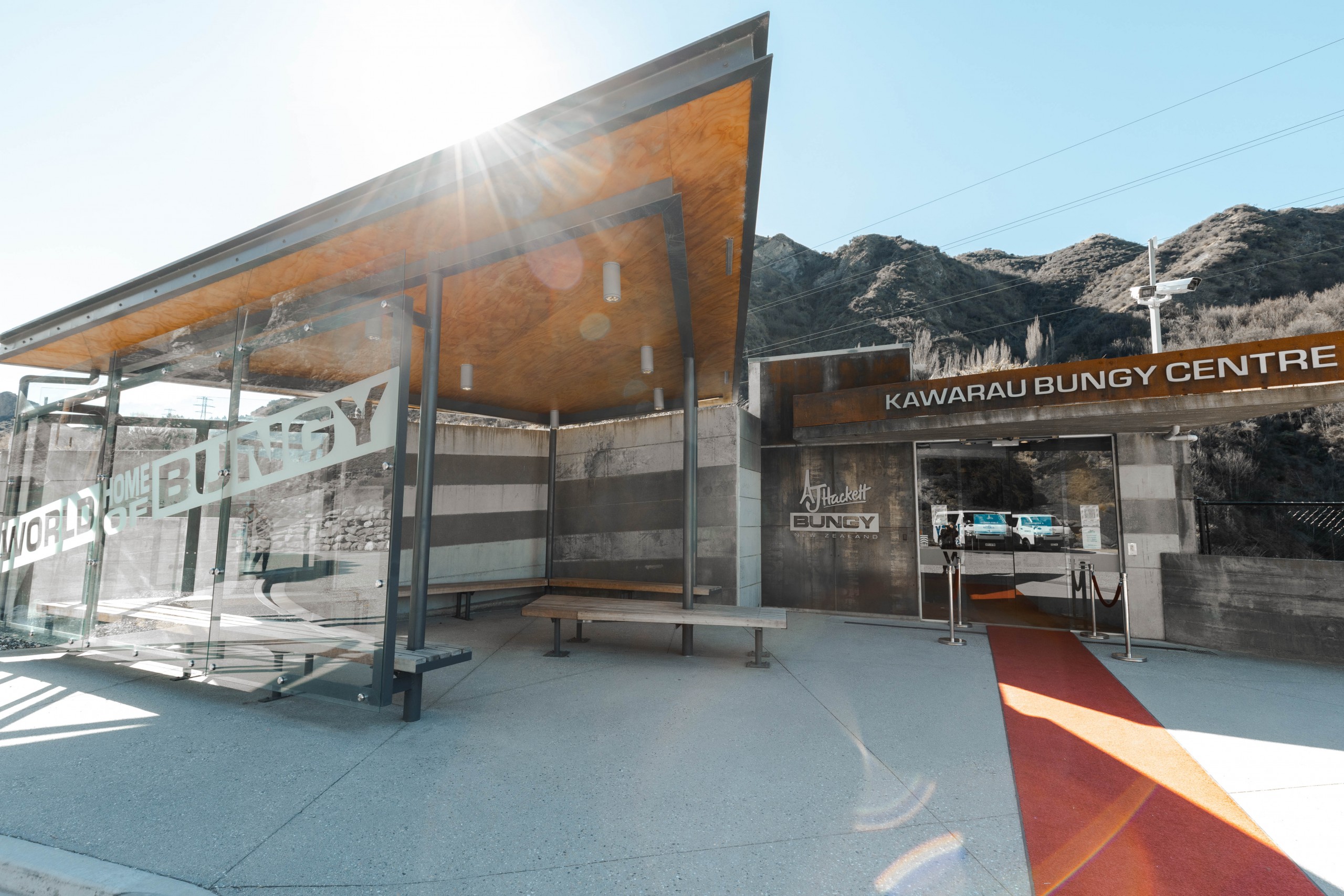 Check out our epic new upgrades with friends and family or contact us to hire out the most unique function centre in Queenstown.