With its unique mix of urban luxuries, rugged landscapes, rolling hills of wine country, and some of the most adrenaline-fueled activities in the world, Queenstown is naturally popular with travelers from far and wide. 
However, this famous destination isn't just suited to leisure-seekers; it can also play host to your next workplace incentive treat, team bonding day, or outing with valued clients as we approach the most social season of the year. Long gone are the days where corporate events are constrained to four walls or great employee incentive ideas were just a list of gift vouchers. 
So, you've chosen Queenstown for your work trip; how do you entertain everyone? 
Choosing the perfect atmosphere to treat your top-performing team or clients is often the most important; do you want a thrilling day to remember? Or maybe a day so relaxing that there are no thoughts floating around at all?
To help set the mood, here's a few ideas for your next business event, sorted into categories of varying levels, from downright gravity-defying to a relaxing afternoon in the sun for teams that prefer to be wined and dined. 
High Performing, High Adrenaline 
These adventurous and adrenaline-fueled team building activities will sweep you off your feet and chuck them behind your head (in the most HR friendly way possible). This is an ideal vibe if you're hosting a group of active-relaxers who don't want to step back, they want to leap off. 
Bungy Jump at the Kawarau Bridge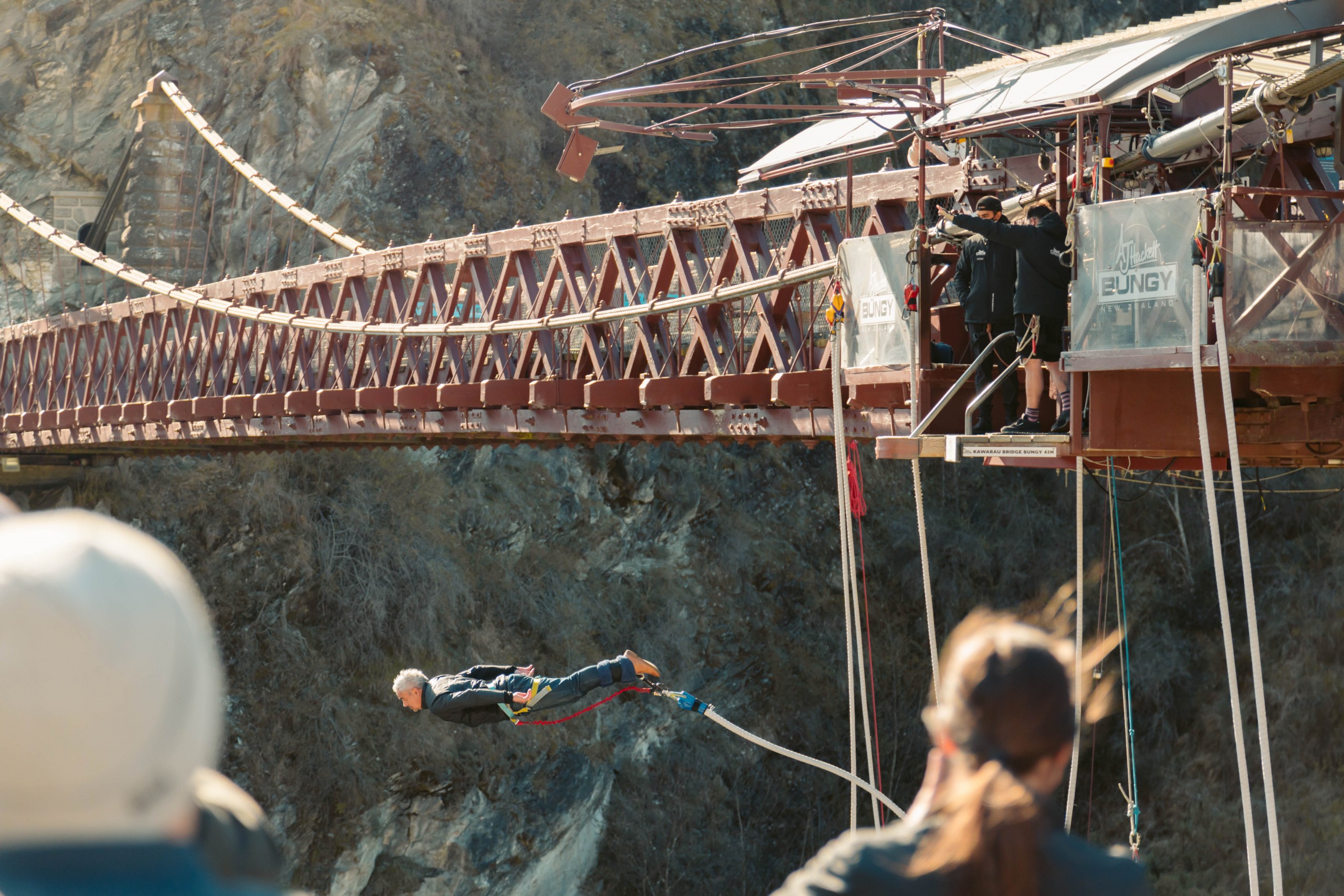 Whether you're a local Queenstown business, a Kiwi company or heading in from further abroad, there are few things that will impart a home-grown New Zealand experience like a visit to the Kawarau Bungy Centre; it's the perfect way to inject your event with the brave and pioneering history of our country. 
Home to the first commercial bungy jump in the world, the venue itself is a fun-loving adult's playground. With an indoor hub that includes a cafe and a huge outdoor deck, we are used to hosting groups from under ten to 250 with room to spare.
Naturally, the adrenaline activities are on offer for groups to test their mettle. Book your group's bungy jump or Zipline spots ahead of time, or let us know if there may be some surprise upgrades on the day. The level of fear, hesitation, and unbridled adrenaline, cannot truly be appreciated until you're dangling at the bottom after your bungy jump. However, to get there and feel the exhilaration, you have to overcome a few mental challenges. That's where your team comes in. 
Cheer each other on from the viewing deck with a Liquid Courage drink in hand and we can guarantee that some close bonds will be formed from those moments of vulnerability on the platform's edge.
For a full rundown of hiring the Kawarau Bungy Centre for your corporate function, check out our guide to The Ultimate Office Christmas Party. 
Give your team the gift of forgetting which way is up, which way is down, and which deadline is about to be missed because they're now obsessed with indoor skydiving! This is a unique way to rally the team or treat them to something they may never have done otherwise. The transparent wind tunnel and spectator seating gives every group member a chance to shine during their fly.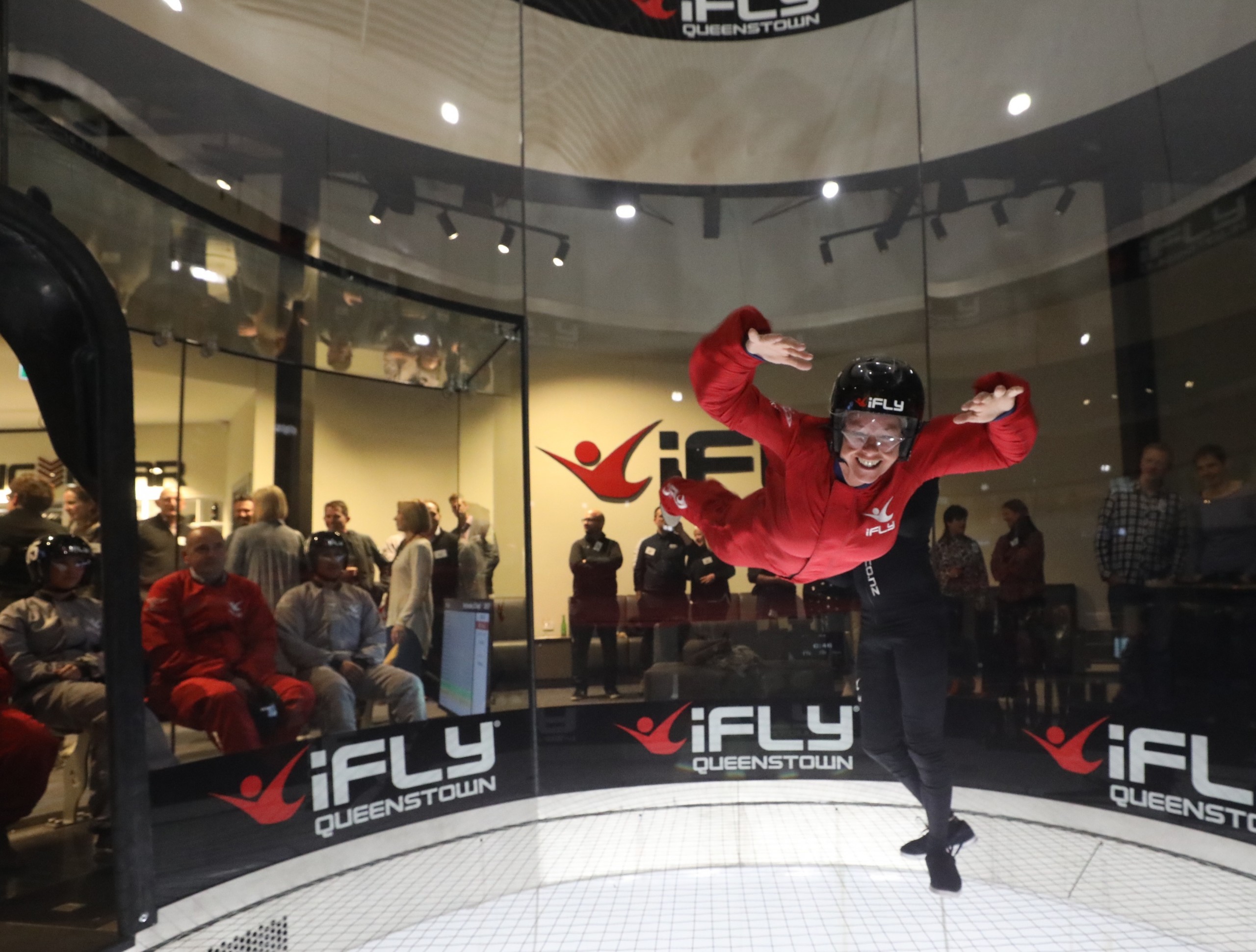 Nudging Comfort Zones
Workplaces can be a varied crowd that come together for a common goal, and that can be what makes planning a christmas party or other event a little tricky. Luckily, there are some ideal ideas for teams who have a mix of adventure levels and abilities, ensuring the whole crew can still be involved. 
Piling everyone into a jet boat and telling them to hold on is a great group idea for those who do love a bit of heart-pumping pace, but would rather let someone else be in the driver's seat. The mix of 360° spins, 45 kilometres of thrills, and sight-seeing on both the Kawarau and Shotover rivers are sure to please! 
If your corporate travel plans are on a tight timeline, the convenience of the Kjet is hard to beat; it's located at the Main Town Pier in the heart of Queenstown. 
For those that really prefer dry land, set them up with a drink on Perky's Floating Bar so they can wave you off and enjoy the view of Lake Wakatipu until you return.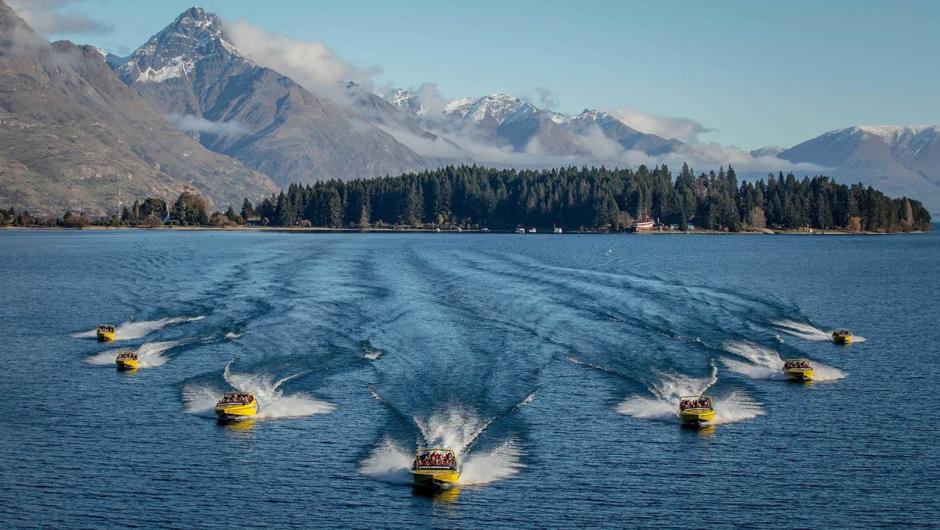 The Ultimate Corporate Wellbeing Workshops
If you're looking for a more facilitated activity to transform your team's outlook and improve wellbeing, choose a workshop at the Kawarau Bungy Centre. Our Queenstown workshops, 'Adventure – Metaphor for Life' and 'Thrive – Feel the Fear', are designed to dive into the mental strength and stamina gained from rising to physical challenges and discover how teams can apply the same thought processes, persistence and grit to life and business contexts.
Everyone is encouraged to put their lessons into practice by attempting a bungy jump, but the valuable learnings are still so rich even if that's a little too much for some of your group.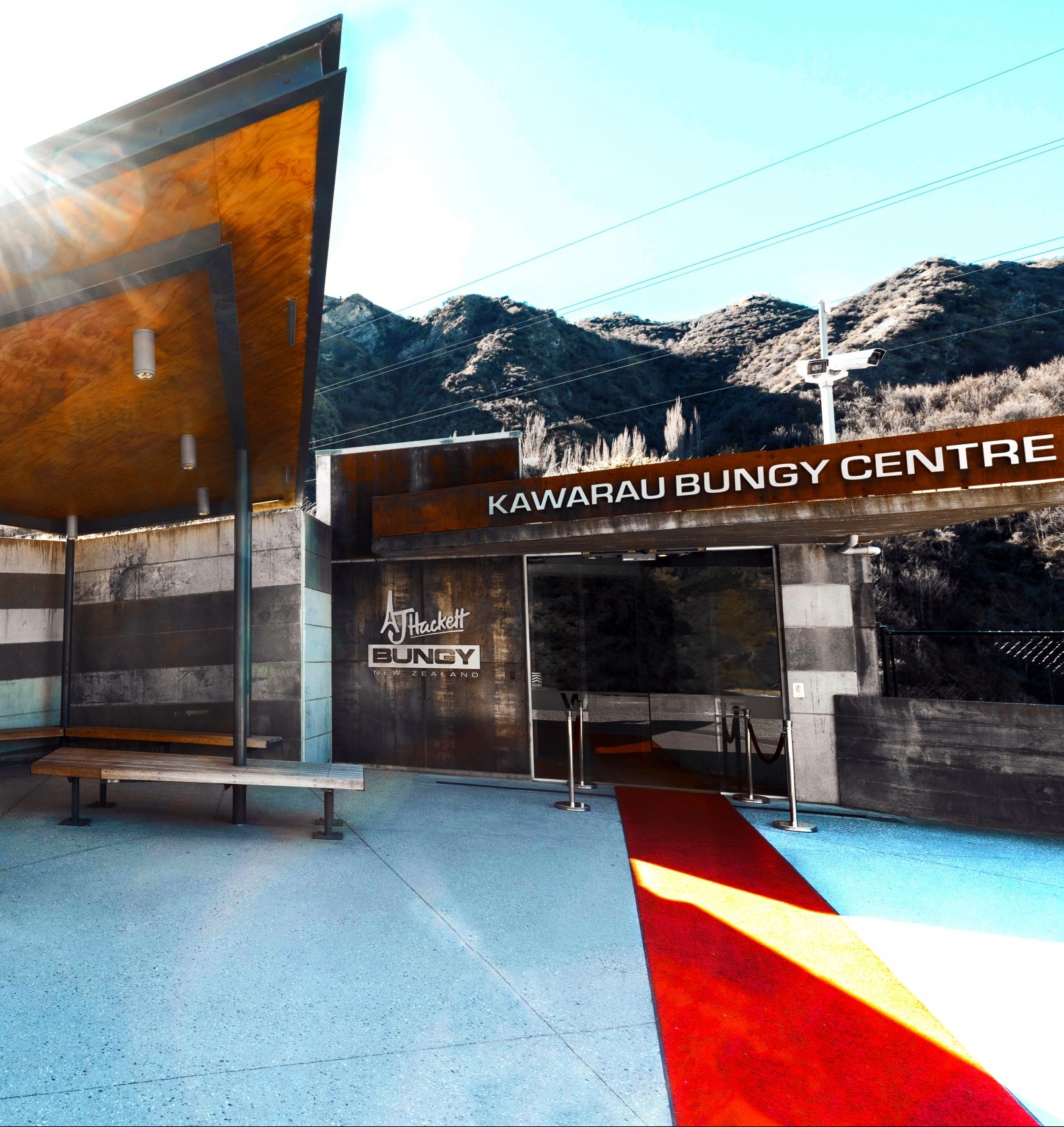 Feet on the Ground Yet Moving Around 
The key here is to choose an activity that is both engaging and active, yet doesn't need to include any elements of fear, adrenaline, or leaving the ground. 
Round of Golf + Lunch 
It's hard to be short of high spirits when you're soaking in a bit of sunshine paired with casual, low-impact activity. Book your group in for a round of golf at one of Central Otago's best golf courses; Jack's Point, The Hills, or Millbrook Resort. 
Don't be intimidated by the high-class grounds, a good game of nine holes is fun whether you putt for par or get lost in the grass! 
Jack's Point and Millbrook also offer amazing restaurant menus to satisfy all tastes after walking up an appetite.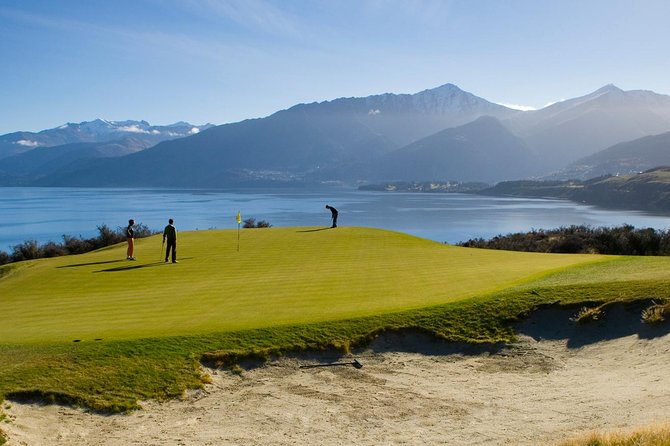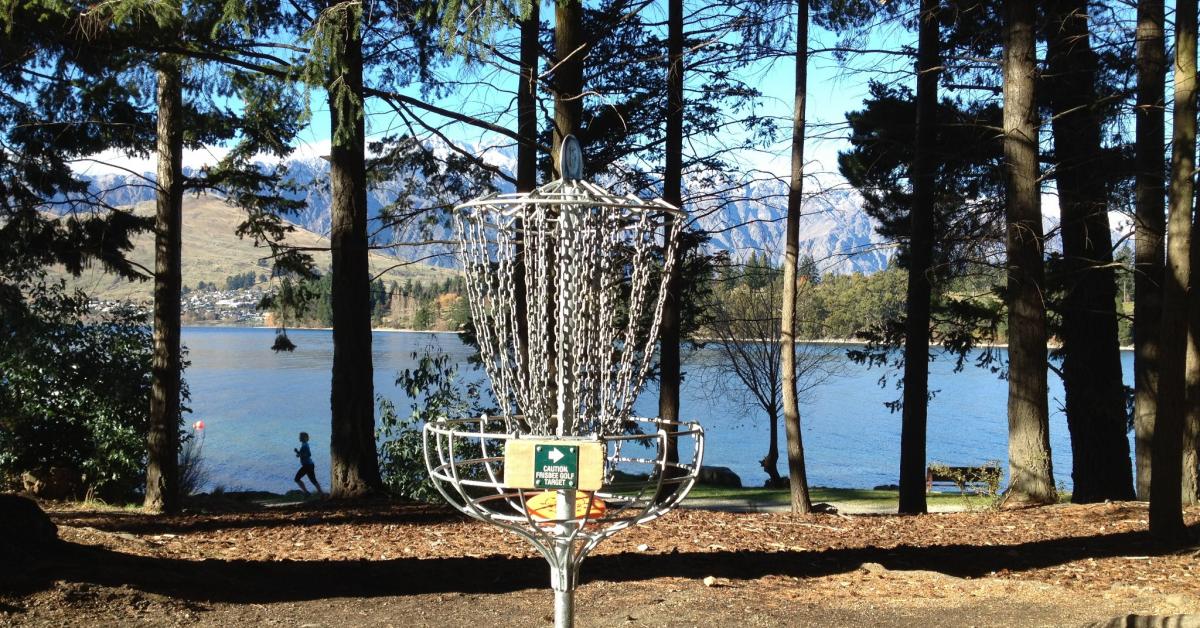 It sounds the same by name…but hear us out. A fantastic low-cost corporate experience is playing a friendly competition of frisbee golf in Queenstown Gardens. To minimse the planning, hire frisbees from the nearby Queenstown Ice Arena. 
The course sends you on a lovely walk of the lakeside and surrounding trees so everyone can enjoy some fresh air. 
Treat the team to a nice lunch or dinner together after the game is over at one of Queenstown central's many delicious cafes or restaurants, also giving you the ability to adjust the fanciness to suit your budget. 
Wine, Dine and Unwind
Planning a team bonding day or holiday-season soiree for a workplace that loves to chill? Sometimes there's nothing better for bonding than chatting over a cheese platter and soaking in the summer sun. Set the tone for the summer holidays by wining and dining your hard working crew. Warning: productivity levels may vary for the rest of the year. 
Hok Wanaka is a unique twist on the typical team dinner as we head into Christmas. Their 'Lake to Plate' experience casts the option of catching your own salmon on their stunning grounds, with the on-site restaurant sizzling it up for dinner that very day! If some aren't into the thrill of the catch, they can still sit back in the garden patio and be entertained for the afternoon while their coworkers put food on the table!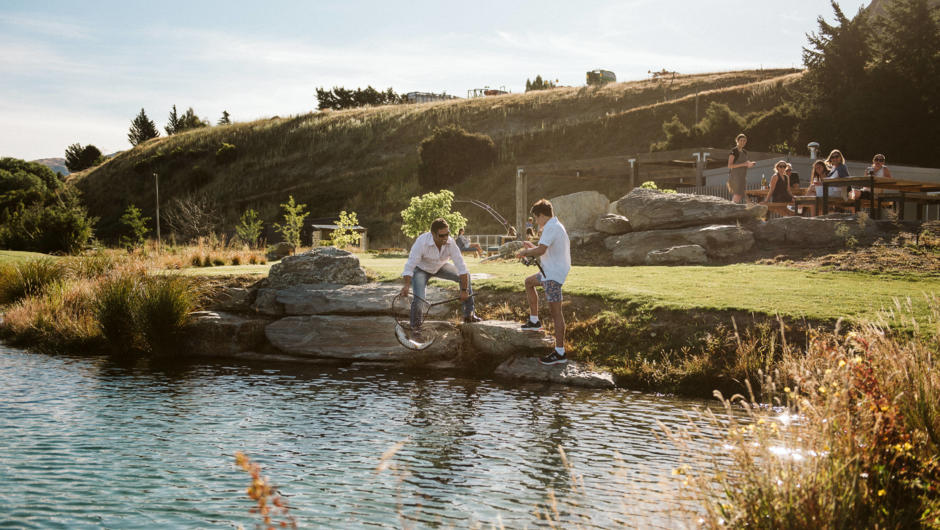 Gibbston Valley Winery Experience
If you're truly looking to unwind, a wine tasting excursion across several locations may not be your team's speed. Instead, Gibbston Valley winery offers many different guided tastings, vineyard tours, cave tours that all stay put on their gorgeous property. Combine that with cheese boards and the Lodge restaurant and there doesn't seem to be any reason to leave! 
If you're heading to Queenstown, the possibilities for team building, corporate events, and client hosting are far from ordinary; that's why we love it! Navigating canyons, getting out in nature, taking a leap of faith and friendship; these opportunities in the adventure capital of the world are a tried-and-true way to elevate your corporate experience.