Can you believe it – it's that time of year to start Googling 'work Christmas party ideas'. That means the silly season is just around the corner! Imagine rounding off 2021 with all of your hard-working staff standing around in stiff, sober conversations with soggy sausage rolls in their hands. Don't be that staff party.
Have you seen the movie 'Office Christmas Party'? Ok, we don't need to take it that far, but why not step it up a notch this year and choose Queenstown's Top 2021 Christmas Party venue and book your team celebration at the Kawarau Bungy Centre.
There's always THAT staff party that people chat about for years. Like that time when Alan got his kit off and then flew down a Zipline naked… that's never happened at your office Christmas party? Well, this year is your chance. 
The size and location of this insanely unique venue means that we can tailor your work do exactly how you want it! From casual BYO to fully catered red carpet cocktail parties for 200 guests. No matter how fancy your event, there's three things we can guarantee at the World Home of Bungy – a fully stocked bar, delicious Christmas nibbles and the guarantee that you won't be bored.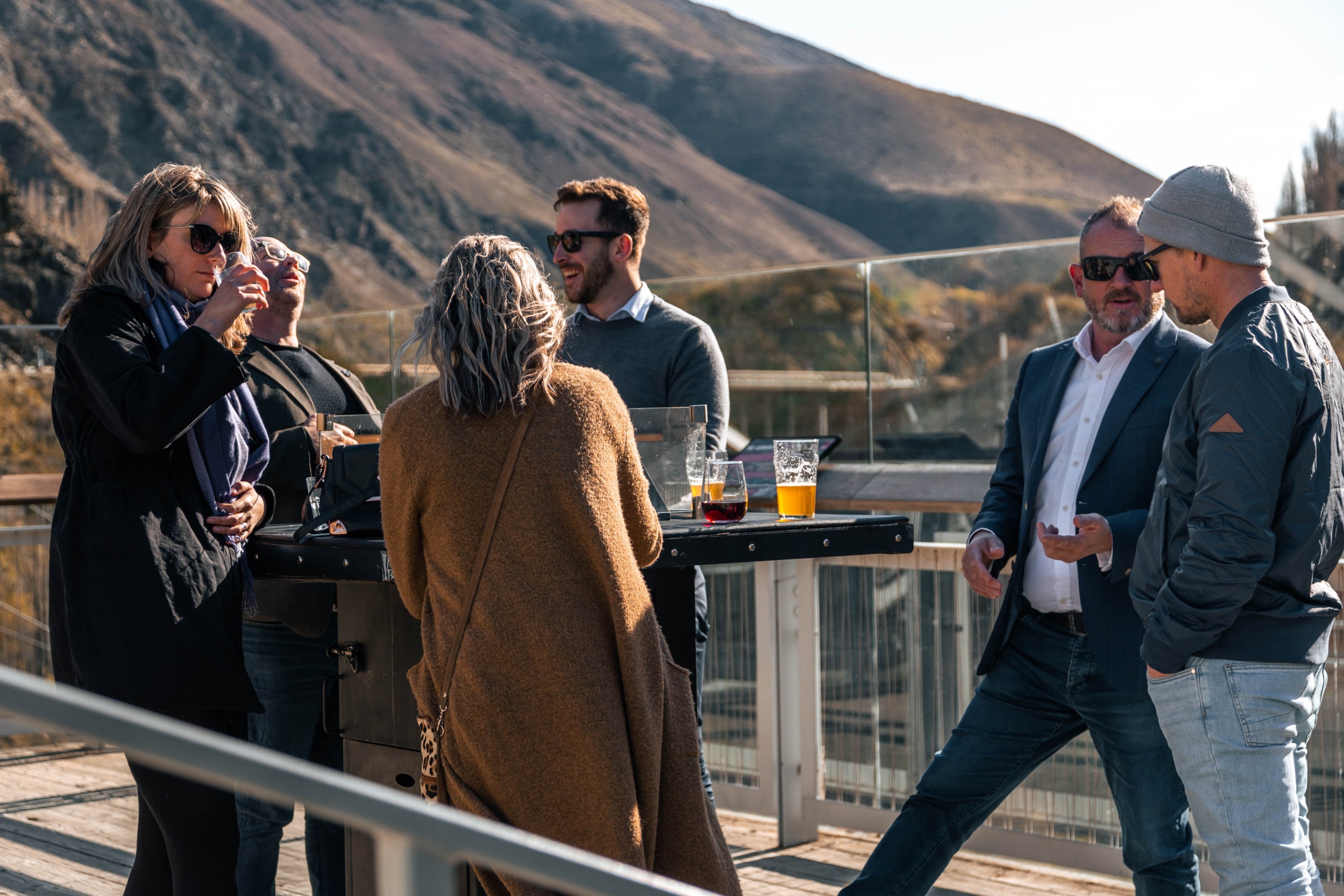 Getting There
To start the night off we offer transportation from the heart of Queenstown in our Bungy Bus that seats 44 people. The drive to the venue is only 25 minutes. Choose your own playlist to set the mood as you drive parallel to the Kawarau River through the stunning Gibbston Valley. 
We like to make a big fuss out of our guests. You'll step off the bus and straight onto a red carpet that has been rolled out awaiting your arrival. If that surpasses your expectations already, then you're in for a treat.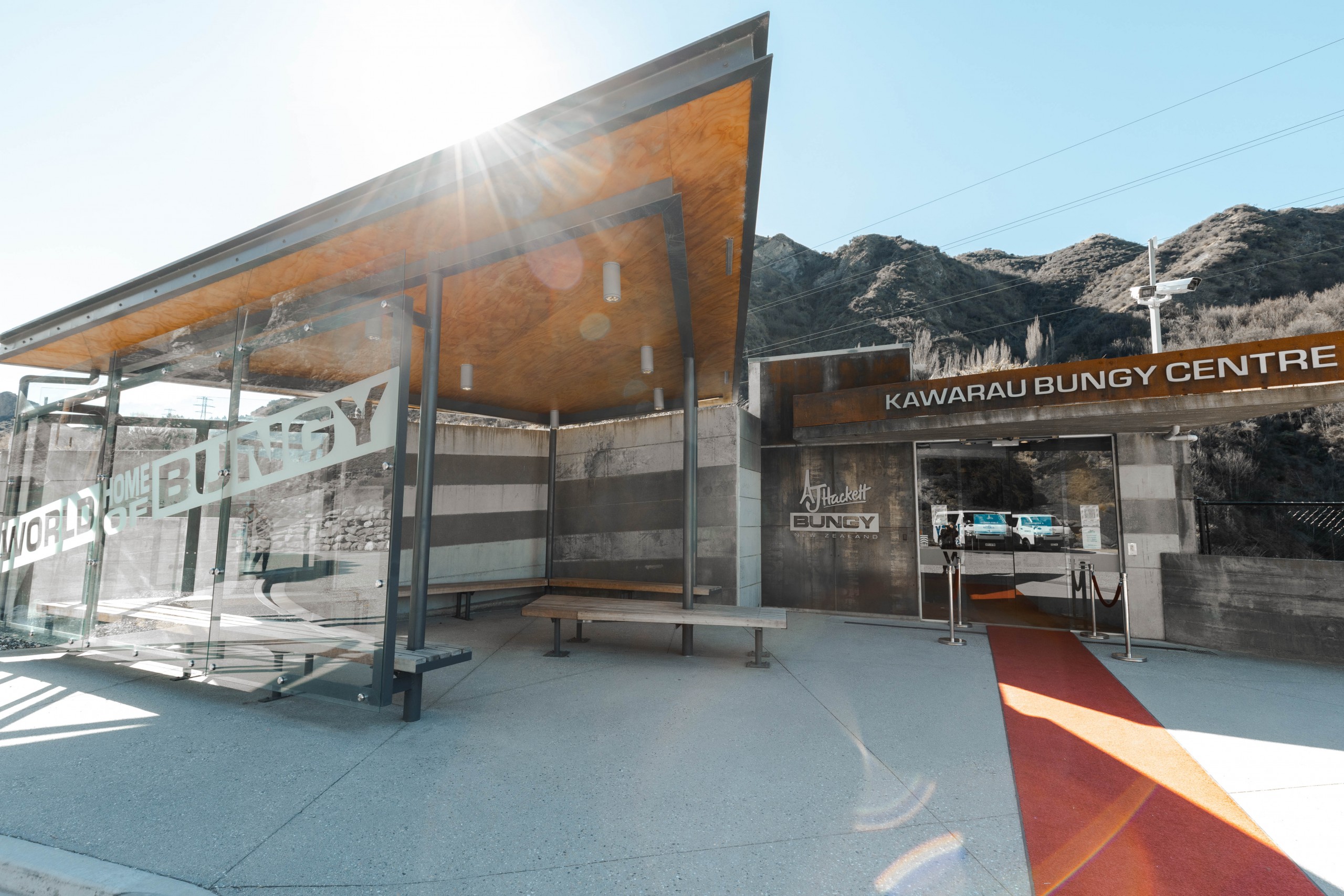 Drinks and Nibbles 
When you first walk into your Christmas party you'll wind down our huge ramp access as the anticipation starts to wind up. Stand out straight away by placing your logo in the entrance and on the big screen. Our fully stocked bar will be waiting for you with bar tab options available to start the night off right or opt for a BYO. Our outdoor bar is appropriately named Liquid Courage to help everyone forget that gravity exists. 
We have a history of successful events with the In2Food team to keep your crowd fed with fantastic professional catering. While everyone is mingling the canapès and tapas come out to indulge you in a variety of tasty treats. For the mains, the options of a three course meal or sharing plates made from locally sourced produce will be a guaranteed crowd pleaser. Give us a call and we can chat food and drink options with you.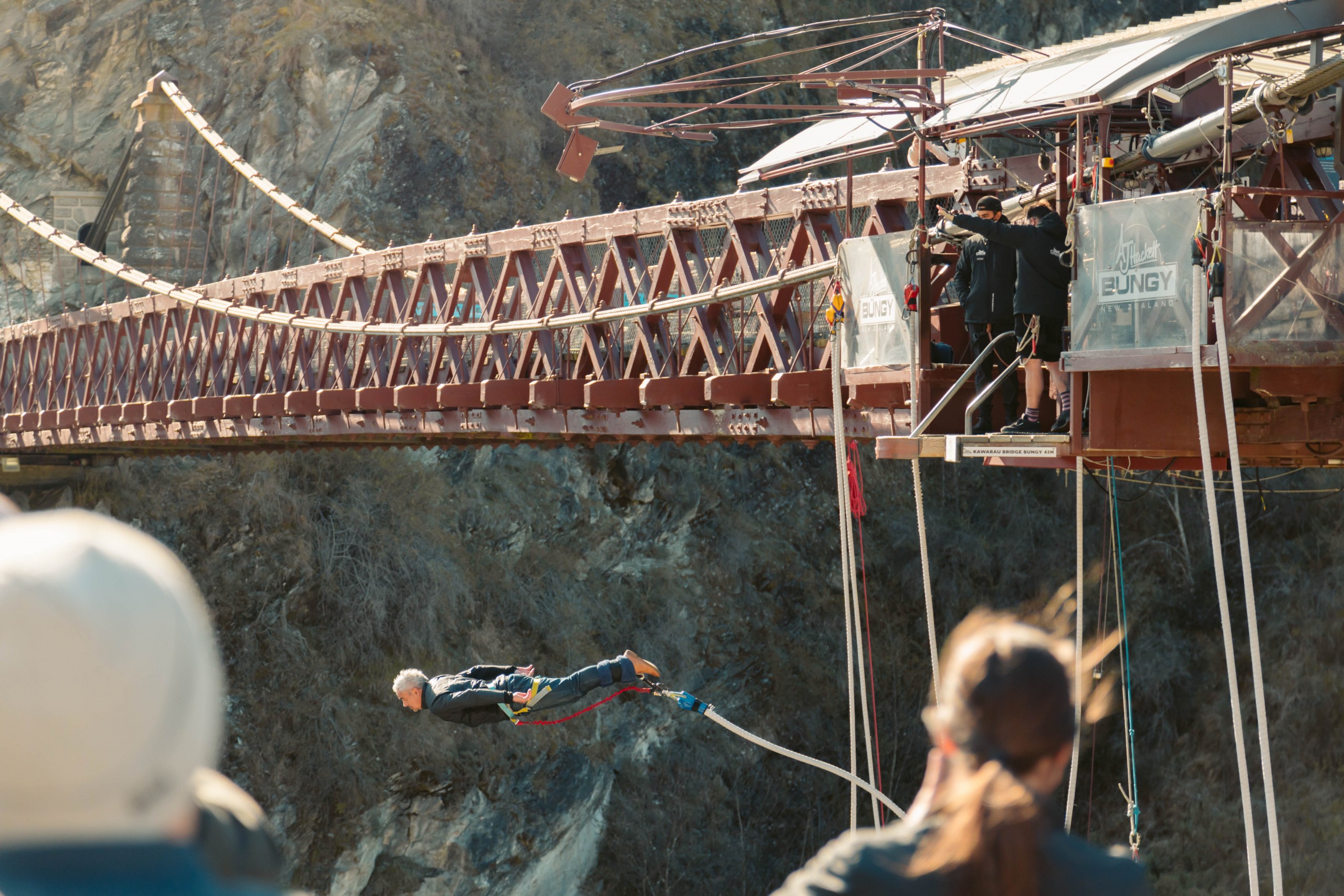 Team Building Activities 
Our venue is, of course, a Bungy site by day so it would be rude not to offer you a thrilling experience too. You can throw your boss off a bridge for that time he forgot the lunch shout and pre-arrange jumps for anyone else that's ready for a night they'll never forget.
To kick-start the action, our jump crew demonstrates five different Bungy styles to perfection to inspire and encourage your team to take up the challenge. 
After a stop at the Liquid Courage bar, potential Bungy Jumpers can make their way onto the historic Kawarau Bridge to get geared up by our epic crew, shuffle their way to the edge and look past their toes into the river below. This is the bit where they'll either lean forward and make the leap or put in their two week's notice on the spot; at this point in the process, we are responsible for your safety but not your staff turnover. 
The Kawarau Bungy is all about your team doing something they never thought they could. We are there to help, but the achievement of jumping is theirs alone. Our huge outdoor area has a clear view of the jump platform so the rest of your workplace can spectate and cheer your colleagues on; it creates a hugely supportive environment for team building and a corporate challenge unlike any other staff party. Treat it like the ultimate team building exercise… it's the perfect way to bring your team together to achieve a common goal – who can jump the fastest!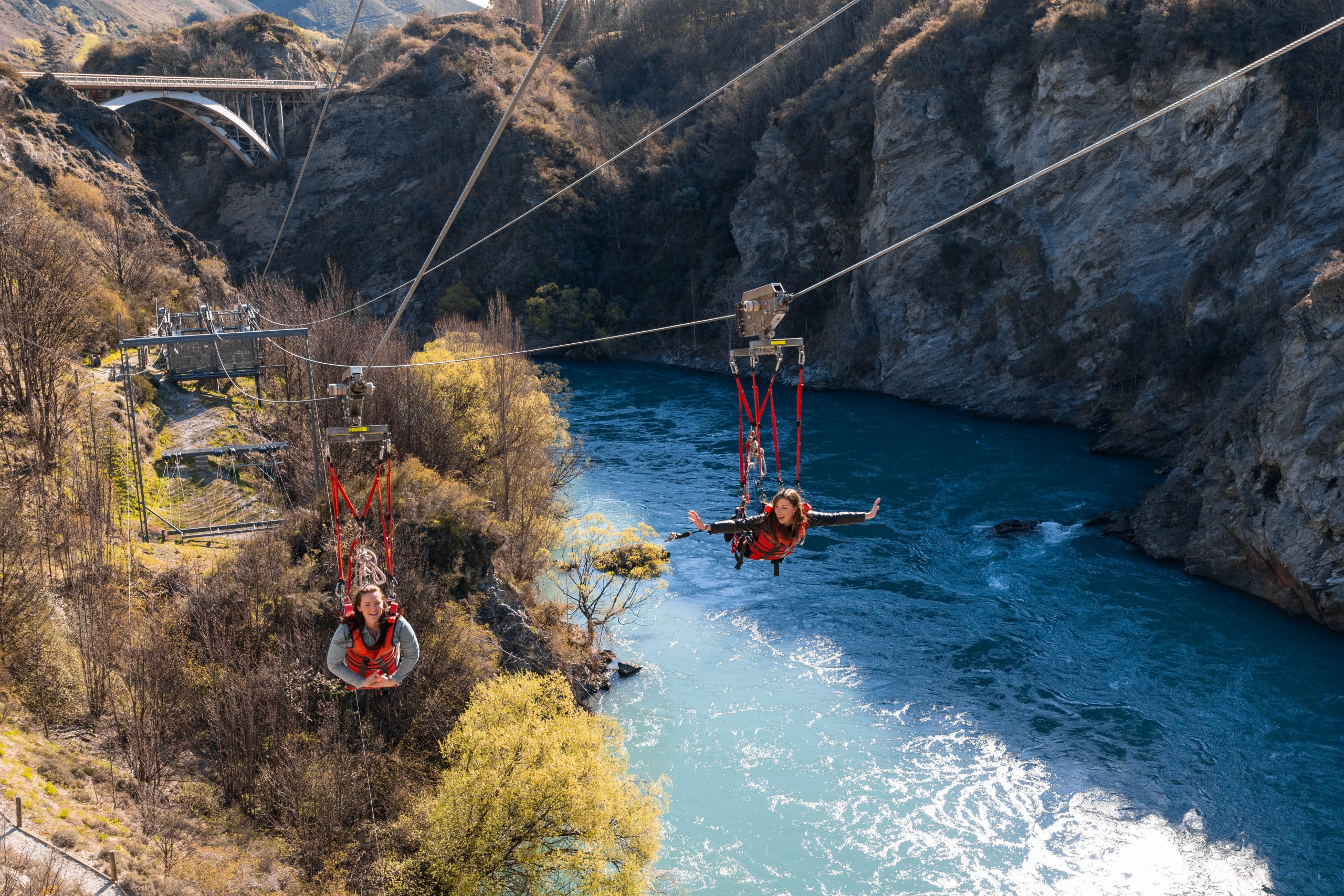 If any member of your team is keen to dip their toes in the adrenaline but a Bungy is too far out of their comfort zone, we also have the Kawarau Zipride onsite to sweep you off your feet. Multiple people can ride side-by-side as they zoom down the 130 metre zipline over the Kawarau River, creating a little friendly racing between co-workers. They can ride the zipride backwards, upside down or, our personal favourite, in the 'Superman' position! 
More of a feet-on-the-ground kind of crowd? We want everyone to have fun! Upon request, we can set up a special Horizontal Bungy. We'll give you the same experience of being hooked up to a cord except, unlike a normal Bungy, you'll race across the inflatable track with a Bungy cord tied to your waist and see who can travel the furthest, before the Bungy cord snaps you back.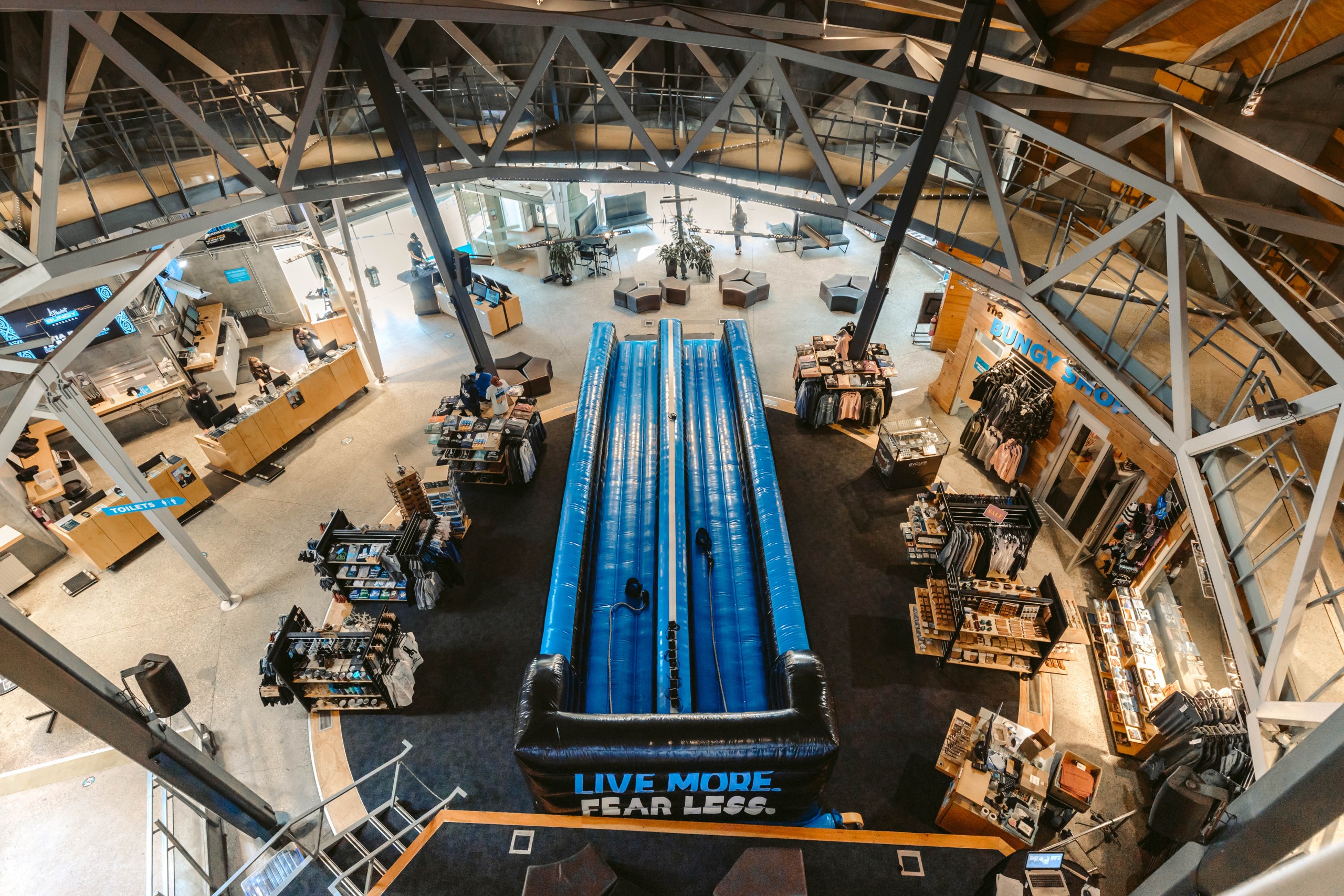 Audio and Visual Equipment Use
If you're intending to include an end-of-year wrap up presentation in your night or just a slideshow of memorable 2021 moments, we have all the equipment needed to keep eyes on you. A big screen is at your disposal paired with a microphone and high quality audio equipment included in your venue hire. That audio equipment also comes in handy when the 80's playlist comes on as the sun sets over the valley and everyone is ready to dance the night away to the sounds of ABBA reverberating through the surrounding mountains.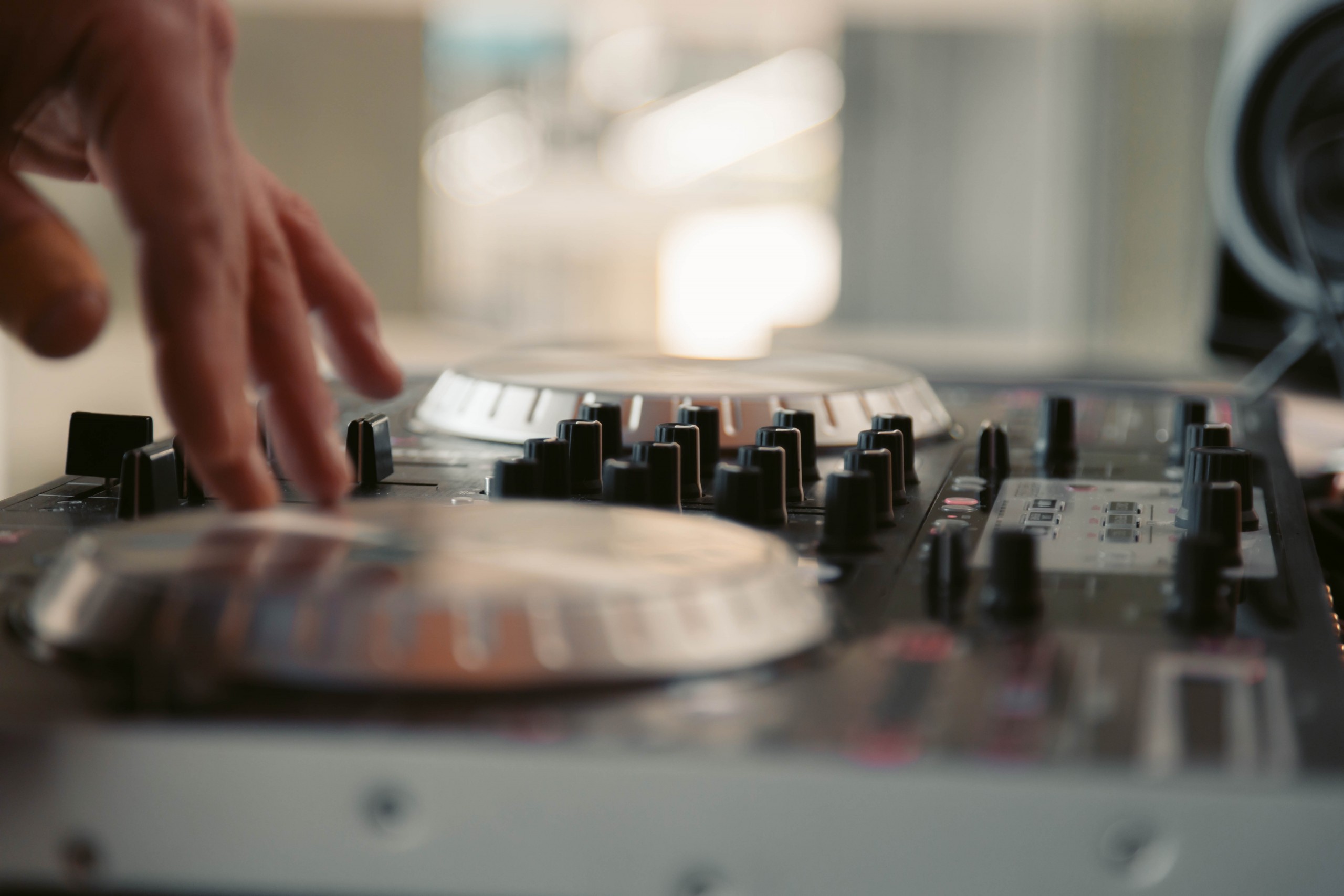 Entertainment and Other Inclusions
If you're wanting to really turn on the 'wow' factor for a fantastic show, you can request one of our amazing entertainment options. We can arrange aerial performers, a kiwi Haka performance, a DJ or band, and even a photo booth.
Use of our furniture is included in the venue so you can relax knowing that there will be spaces to sit, lean and perch depending on your number of guests.
From music down to patio heating, any request, large or small, will be met with maximum effort to make it happen for you.
These options come with no extra complications as you'll be assisted by your own dedicated event coordinator throughout the whole process. 
Our function hire at the Kawarau Bungy Centre is the best Christmas party venue in town that will take away the stress and planning that you're dreading. With over 30 years experience of turning on the entertainment factor, we welcome all groups! Small or large. Rowdy or quiet. Everyone is sure to have an amazing time along with our amazing crew to help you out. 
Get in touch with us now to chat through your requirements and see how we can help!