Adventure leaves us feeling invincible, brave, powerful. When you leave your comfort zone you combat fear, instinct, negative self-talk, and the urge to retreat. At the root of each challenge you overcome, it is your mind being courageous.
You dig deep into your perseverance to finish that big hike. You harness your courage to drop into that ski line. You hold onto your determination and climb that high ladder to finish your household chores.
To capture these big emotions and reactions experienced during an adventurous activity, AJ Hackett Bungy NZ and NewZeal have developed the most unique corporate wellbeing experience in New Zealand; Adventure – Metaphor for Life.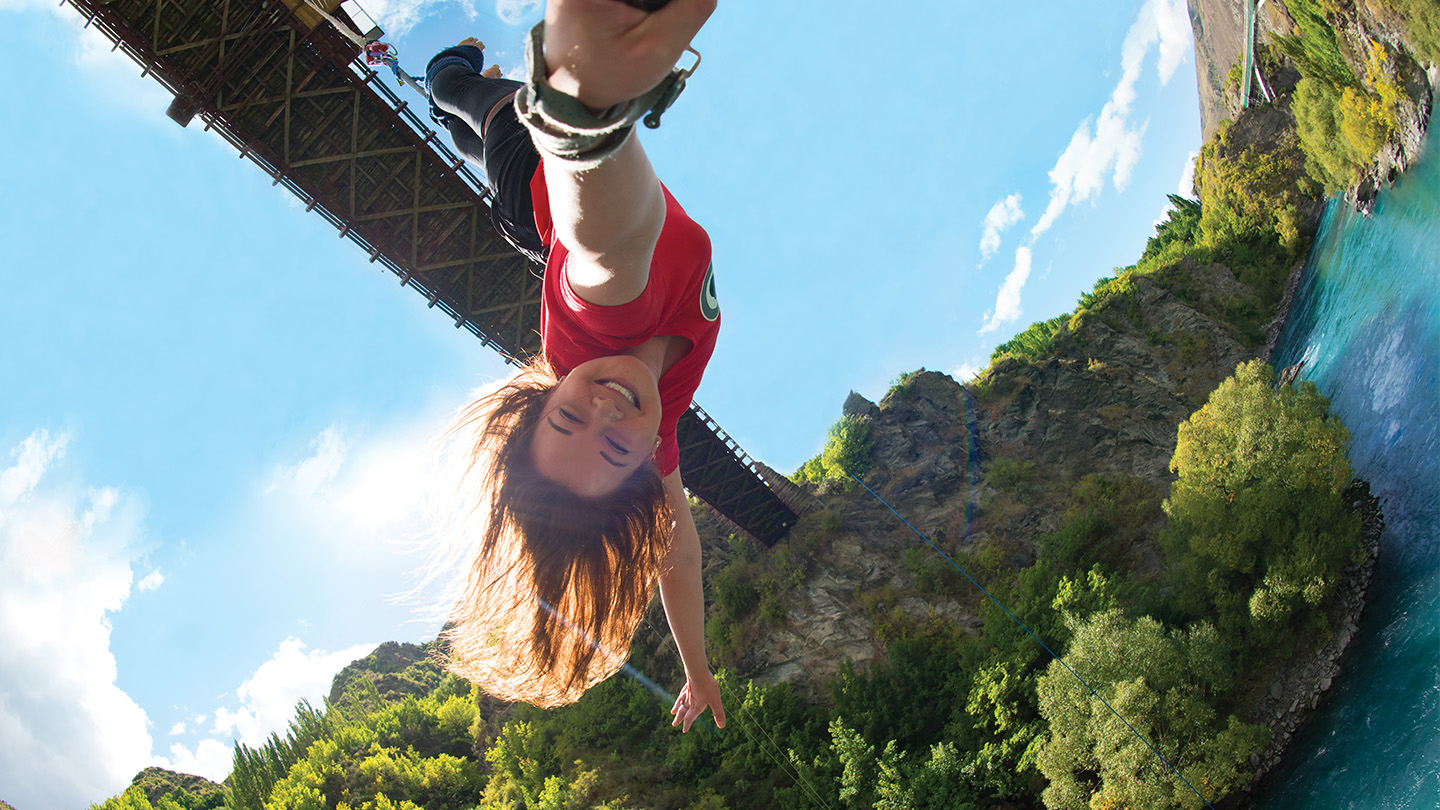 This enriching workshop at the Kawarau Bungy Centre is designed to dive into the strength and stamina gained from rising to physical challenges in natural environments and discover how teams can apply the same thought processes, persistence and grit to life and business contexts. There are two integral sections of this workshop.
Part One: The 'Adventure Philosophy' Wellbeing Workshop
Your team will be welcomed by our epic crew and Paul Nicolson from NewZeal, an experienced and captivating speaker who will be hosting the first section of this workshop.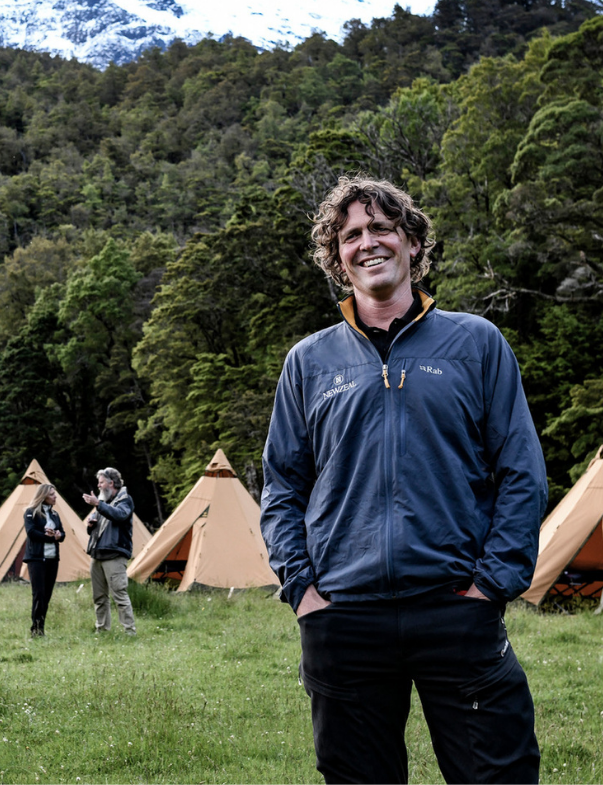 Paul has spent 20 years working with teams and individuals in the South Island to help them unlock strength and growth from within. He has coined the 'Adventure Philosophy' that believes the determination, perseverance and mental strength needed in adventurous, high stress challenges can also be harnessed to overcome obstacles in your everyday work or personal life.
During this workshop with Paul, he will use his natural sense of humour and keynote speaking talents to nurture each individual's strengths, so they can better come together as a team. Your group will take away inspiring stories and important messages that can be drawn on in the future when faced with new or challenging situations.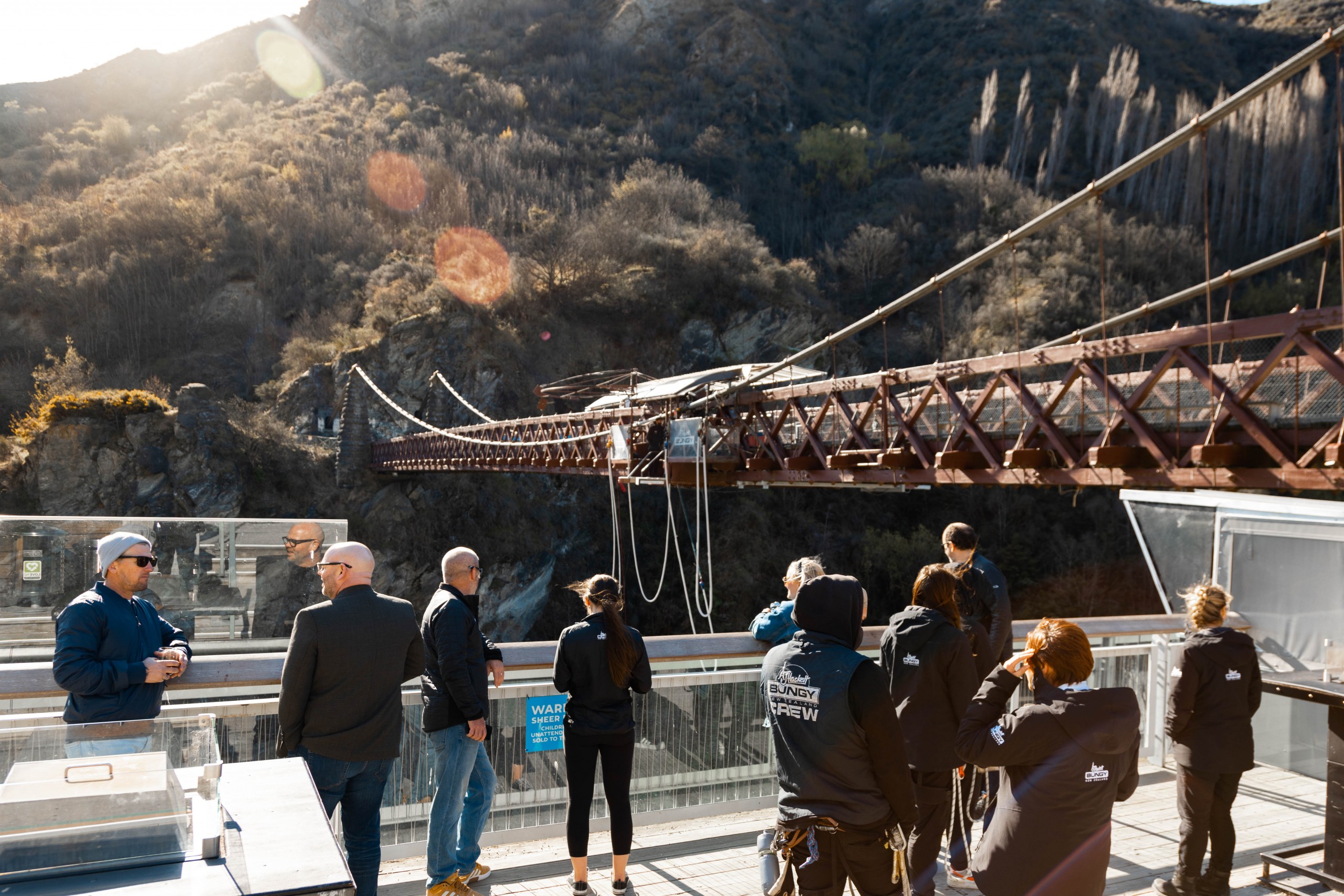 To reinforce this new way of approaching life hurdles, a few interactive challenges will call upon the new techniques your team has learnt and build mental strength. Could you lunge forward to easily snap an arrow resting on your chest, despite your mind screaming not to? Click here to get a feel for the workshop's content and exercises.
Part two: AJ Hackett Bungy activity
After Paul has imparted his wisdom, it's time to put it into practice. For those that want to really push themselves and their mindset, the Kawarau Bungy Jump or Zipride is on offer in the second half of the workshop. Under the capable supervision of our experienced crew and Paul, your team can choose to test the edges of their comfort zone or blow past them completely; no one will be forced to complete the activity and they can stop at any time. Whether your group already lives life on the edge or prefers solid ground, our crew members and Paul have decades of experience identifying an individual's limits and guiding them accordingly.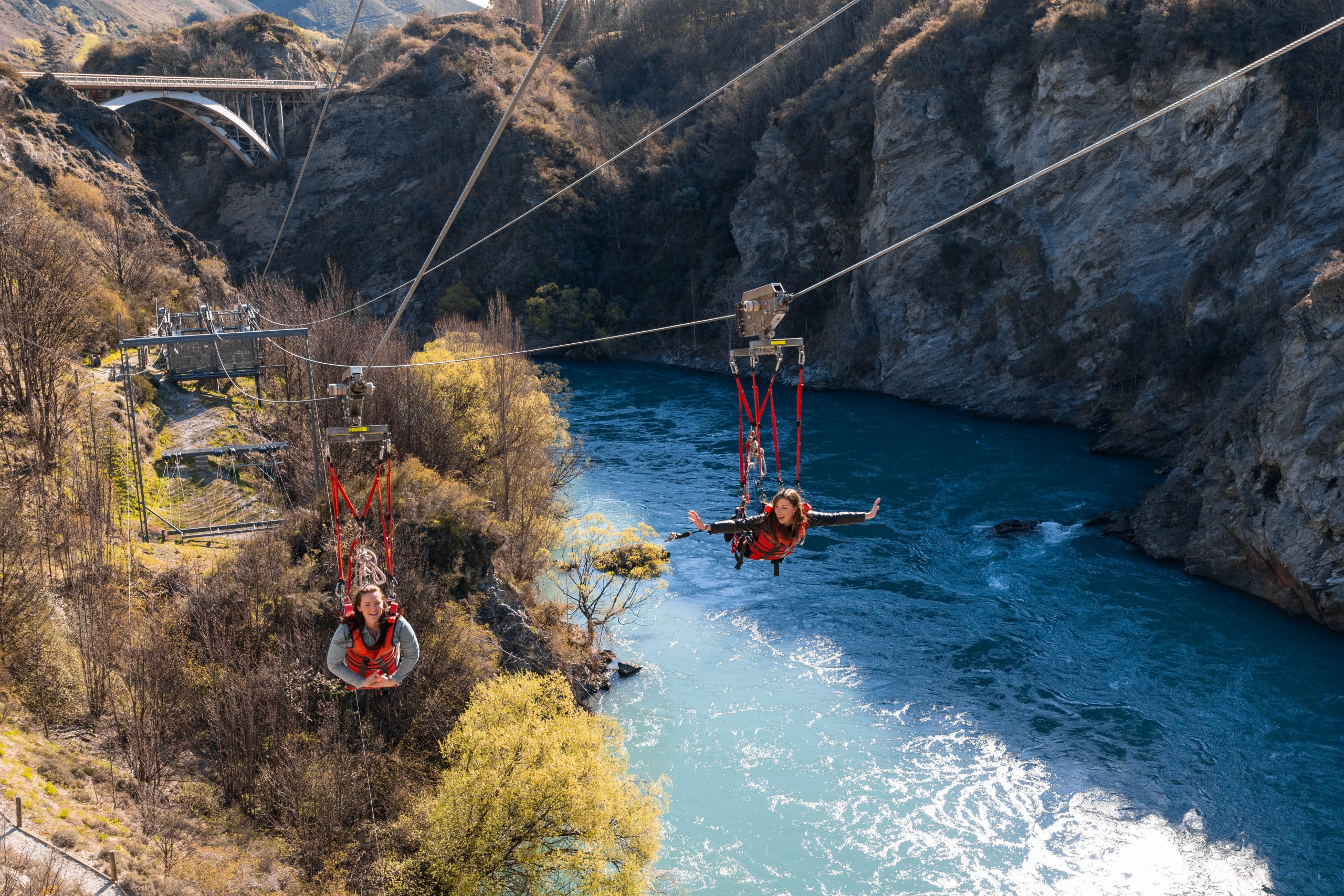 The Kawarau Bridge Bungy is a pioneer in the adventure industry, being the first ever commercial bungy site in the world. Bungy jumping was created to redefine adventure and adrenaline. At this site everyday, regular people from across the globe take on the ultimate challenge; their own mindset. Our crew always say that they can help you jump, but can never make you leave the platform; that part is up to you. Bungy jumping is all mental. It tests your trust in others, your trust in yourself, and your ability to overcome the loud thoughts that may hold you back.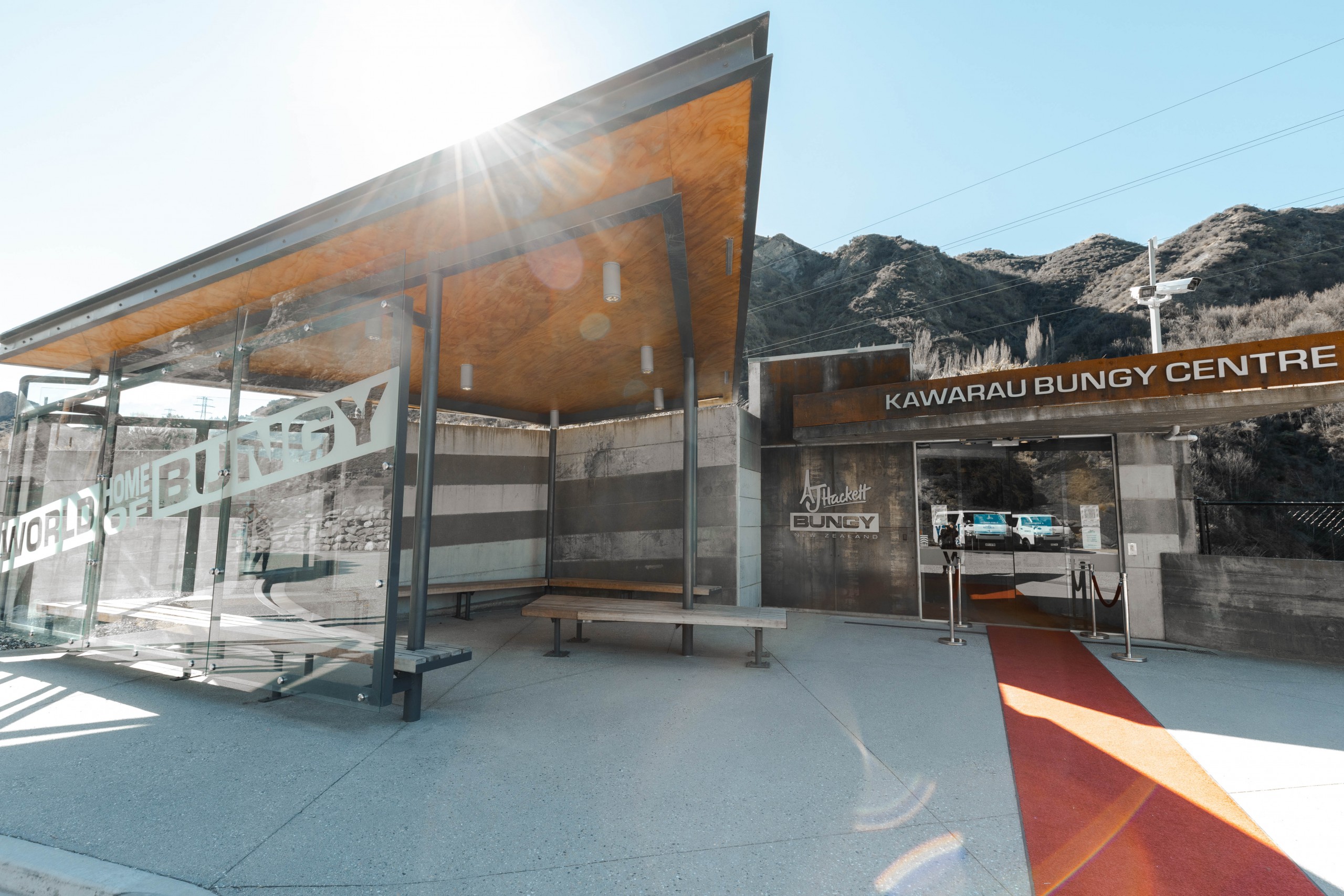 You and your team will feel a rush of emotions during the activity; fear, hesitation, doubt, and then eventually, absolute elation. Once the freefall is over (but not the adrenaline), you will realise that you just overcame one of the greatest adventure challenges and proved to yourself that you are capable. Better yet, you completed it with the encouragement and support of your workmates, making it the best team bonding activity in Queenstown.
The Finer Details
If you're in charge of booking this epic workshop, this information is for you! We have thrown in some extra inclusions to make your team's day seamless. For this experience, a minimum group of 10 is required.
The Bungy Bus is available to transport your team from Queenstown's CBD to the Kawarau Bungy Centre and back again; please let us know if you require transport ahead of your workshop. If you'd like to make the drive yourself (only 20 minutes out of Queenstown), we have plenty of free parking available.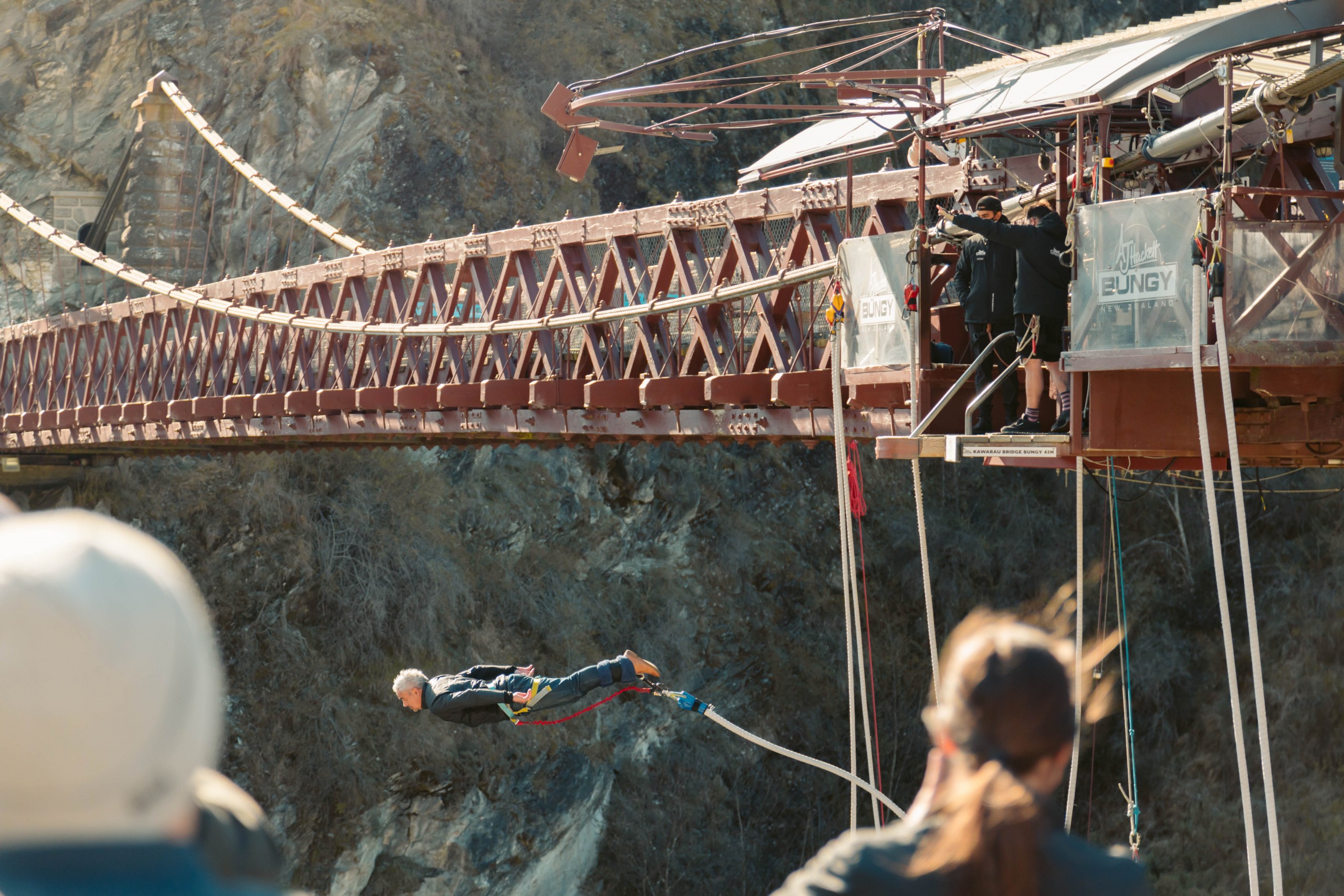 A morning or afternoon workshop can be arranged to fit with your company's availability with a light breakfast or afternoon tea included; for more comprehensive catering options please chat to our team about arranging this.
The effects of this workshop are both immediate and long-lasting. Your team, both as individuals and a working unit, will plant the seed for an unwavering sense of accomplishment and strong mentality that will only grow when applied to both large and small challenges going forward.
To maximise your team's potential, contact us today to book the ultimate team building activity.