For a work-do or corporate event that takes place in both the adventure capital of New Zealand and the year 2023, we know you're looking to skip the stale icebreakers and milling around. Jump straight into the laughs, team bonding and brownie points when you choose from our list of the most unique Queenstown venues to host your next group event, staff Christmas party or wellness trip.
Whether it's a Christmas bash or a Spring extravaganza, Kawarau Bungy Centre has got you covered with all the essentials and then some. Pump up the party with a sound system shinier than Rudolph's nose, local catering delights courtesy of In2Food, and a convenient CBD transport bus for all your team members. Most importantly, we can't forget why we're called the World Home of Bungy; each colleague will have the chance to leave the past year on the platform and leap into a fresh start with a Kawarau Bungy Jump or Zipride!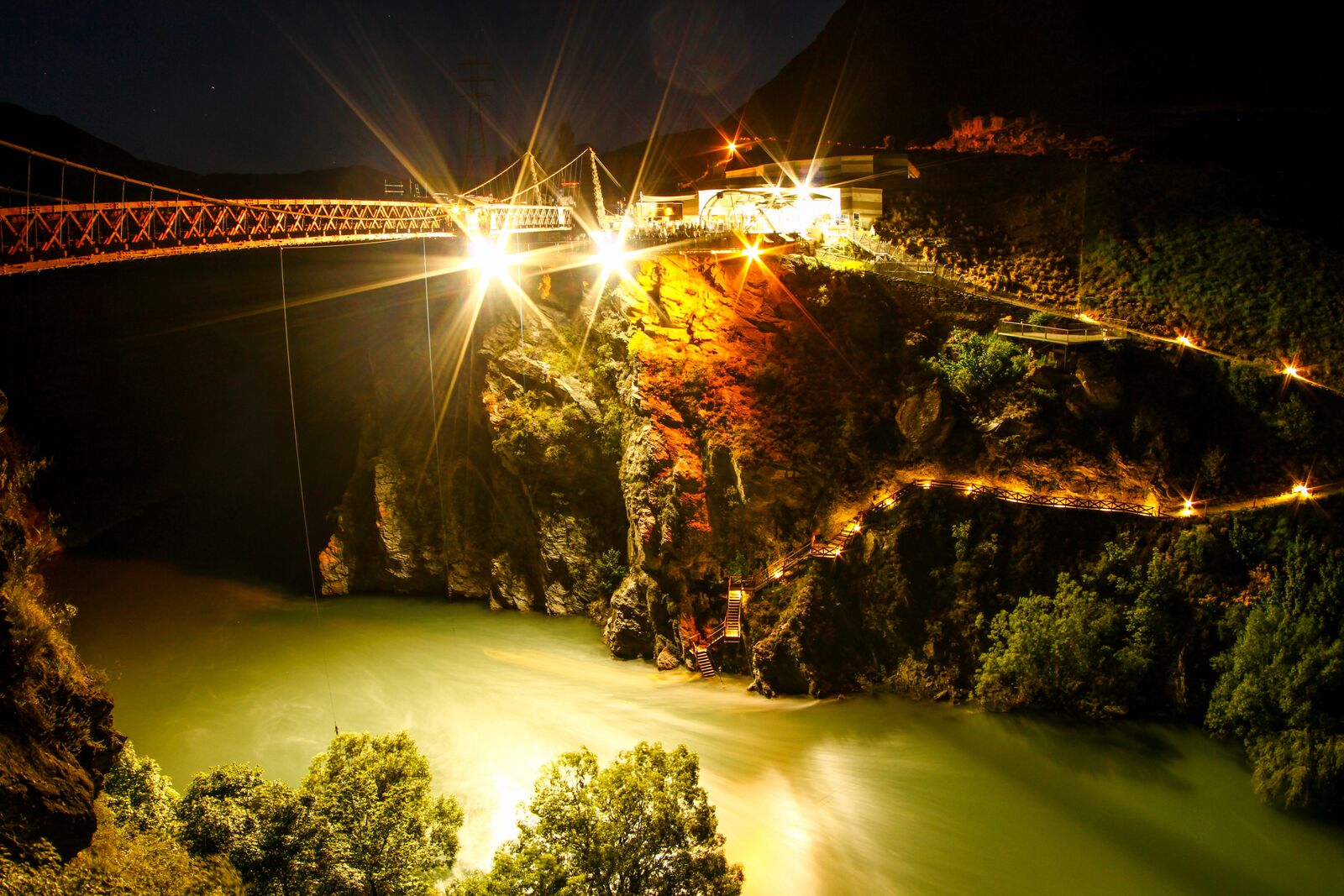 Read more about all the nitty gritty details here. 
Reach out to us now and let's chat about your requirements.
Buckle up your life jackets, this wild ride will get your team paddling to the same drum…you know what we mean. Queenstown Rafting has two rivers on offer to raft, the Kawarau and Shotover Rivers, where your team can experience crazy grade 1-5 rapids, twists, turns and the jaw-dropping beauty of Queenstown's surroundings. With group discounts for a headcount over eight and experienced guides that won't leave you up shits creek without a paddle, white water rafting in Queenstown is the perfect adventurous workplace activity.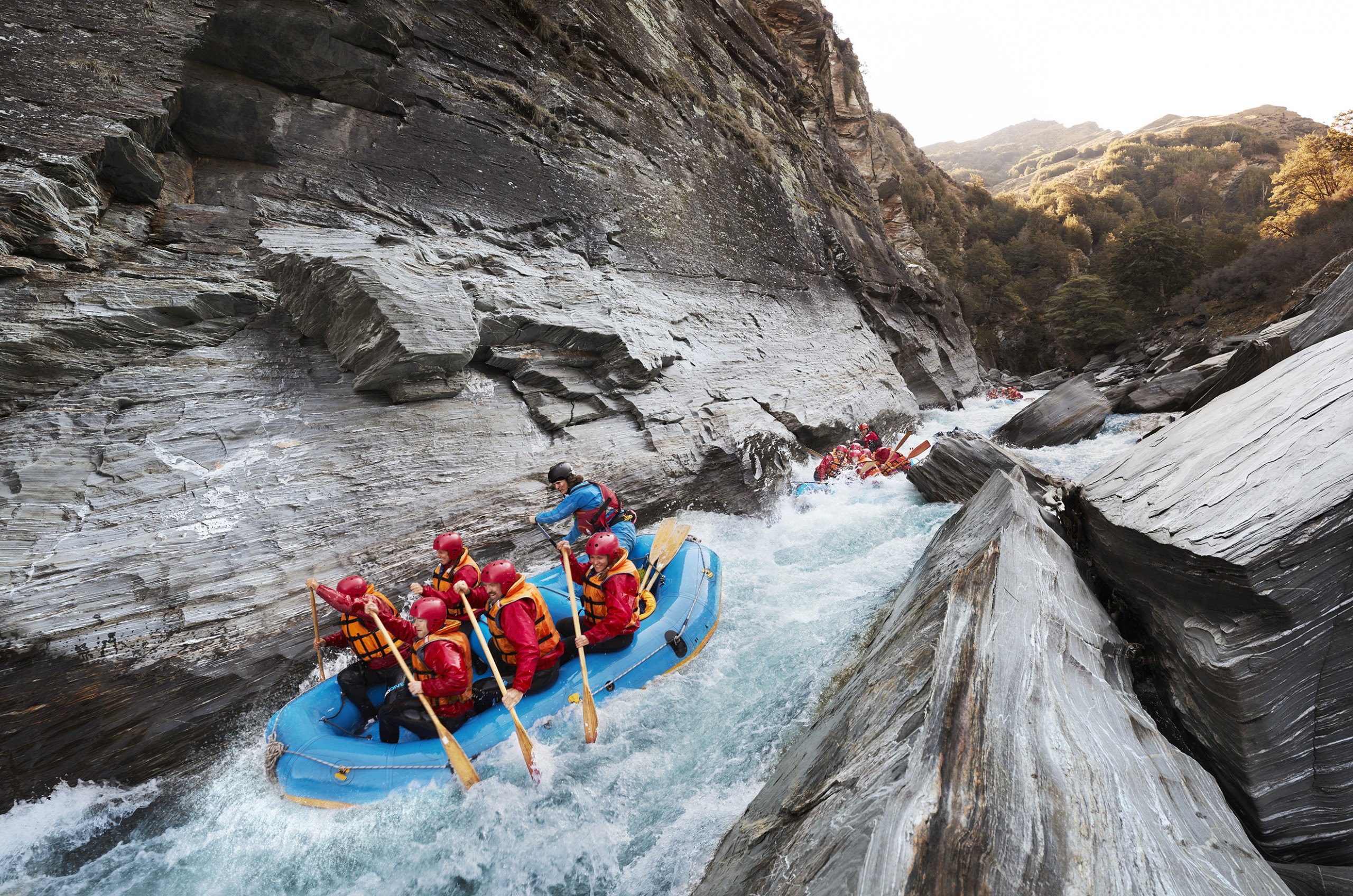 Image credit: 
Creator: Lightworkx Photography 
Copyright: © Lightworkx Photography 2018
For an event that caters to all tastes and fitness levels, 18 holes of golf followed by a lunch of locally sourced ingredients at Jack's Point Golf Course is right on par. For an end-of-year wrap up presentation, their upmarket restaurant venue is perfect for combining work and play. As an activity that promotes being active, present, and focused, golf is a go-to spot for a workplace event that'll leave your team de-stressed and recharged. Jack's Point Golf Course is a championship course and highly regarded as one of the most visually stunning golf courses in the world, so treat your team to the best!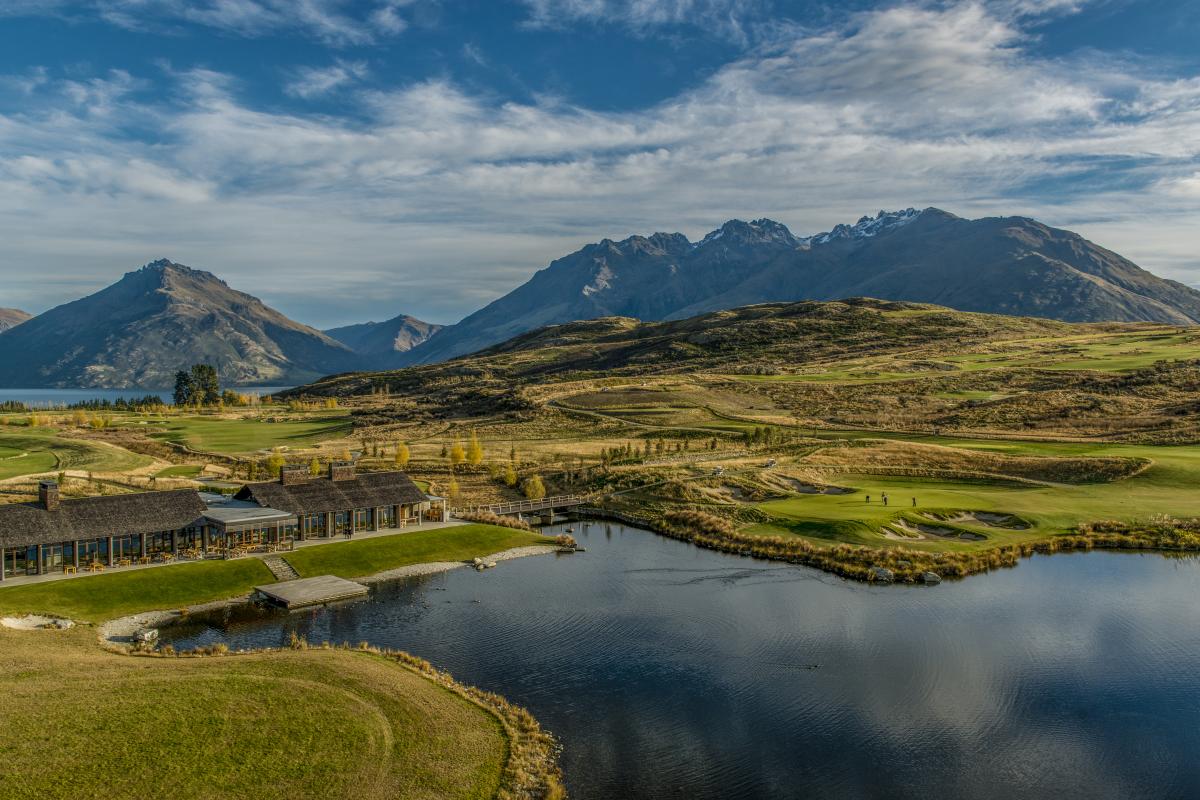 The Winehouse is a quaint historic homestead venue nestled among the vines at the gateway to Gibbston Valley. Firstly, make your life easier by enlisting the expertise of their dedicated event coordinator and make use of their top-of-the-line sound and visual equipment. 
The flexible venue can easily transition from a productive daytime conference to an evening dinner for up to 300 guests, providing everything you need to ensure a smooth and successful event. Tailored to suit any palate and preference, you can opt for a fancy seated menu, a fun and interactive walk & fork experience, a sophisticated dêgustation feast, or even a trendy market stall setup featuring an oyster table and shucker bar. Your team will never want to leave. If you're missing a few workers on Monday morning, check the vines!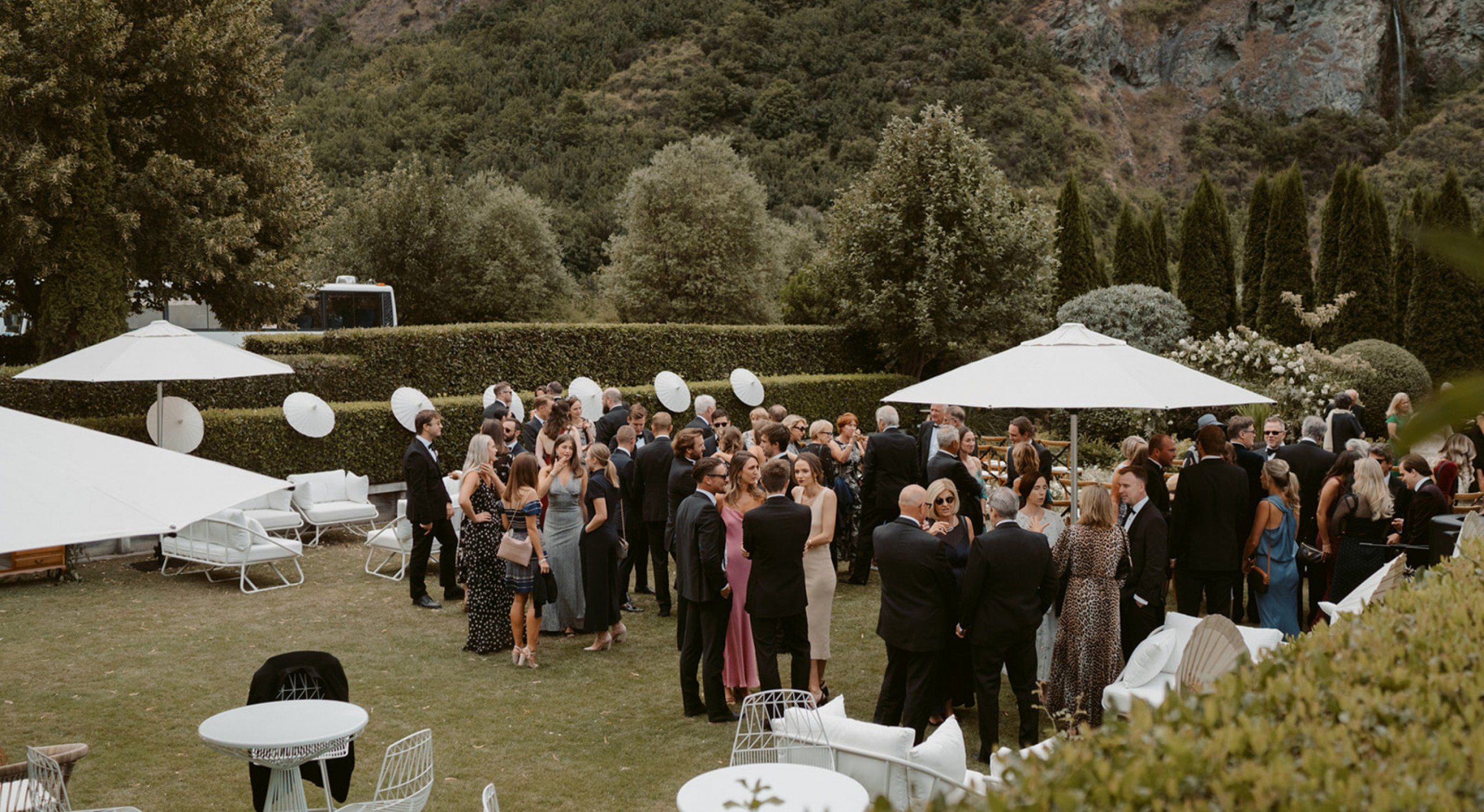 The apron strings have never been tighter and the competition has never been friendlier; it's time for a coworker cook off! Social Cooking offers pop-up team bonding and group events that have all the ingredients for a good time. Your groups will participate in an engaging Master Chef-style showdown to bond over the process, no matter how uneatable the final product may be. Social Cooking has fixed locations in major cities but can bring the fun to you upon request.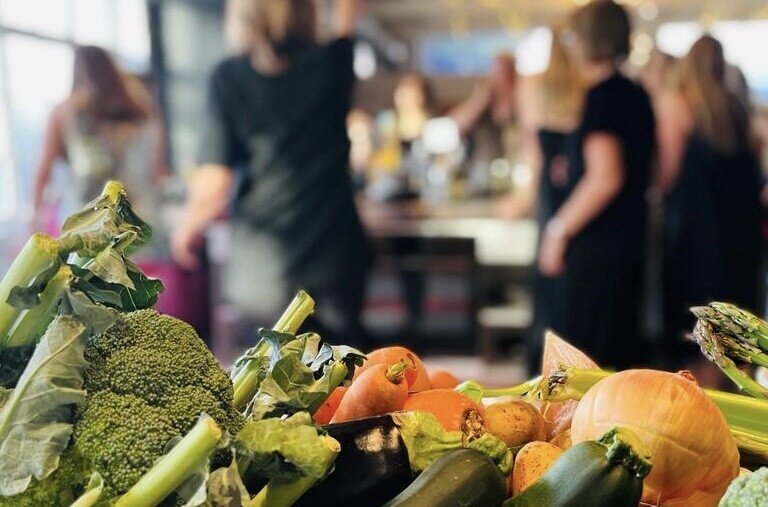 Conveniently located in central Queenstown at the top of Skyline Gondolas, Ziptrek Eco Tours provides the perfect balance of adventure, team building, and environmental education for a work-do. When there's heightened emotions like fear or adrenaline in the air, it's amazing how a bit of encouragement and support from your group can bond you like glue. Ziptrek can cater for groups of up to 300 per day by sending out small, personalised groups of ten, 20 minutes apart. Need to refuel after your activity? ↓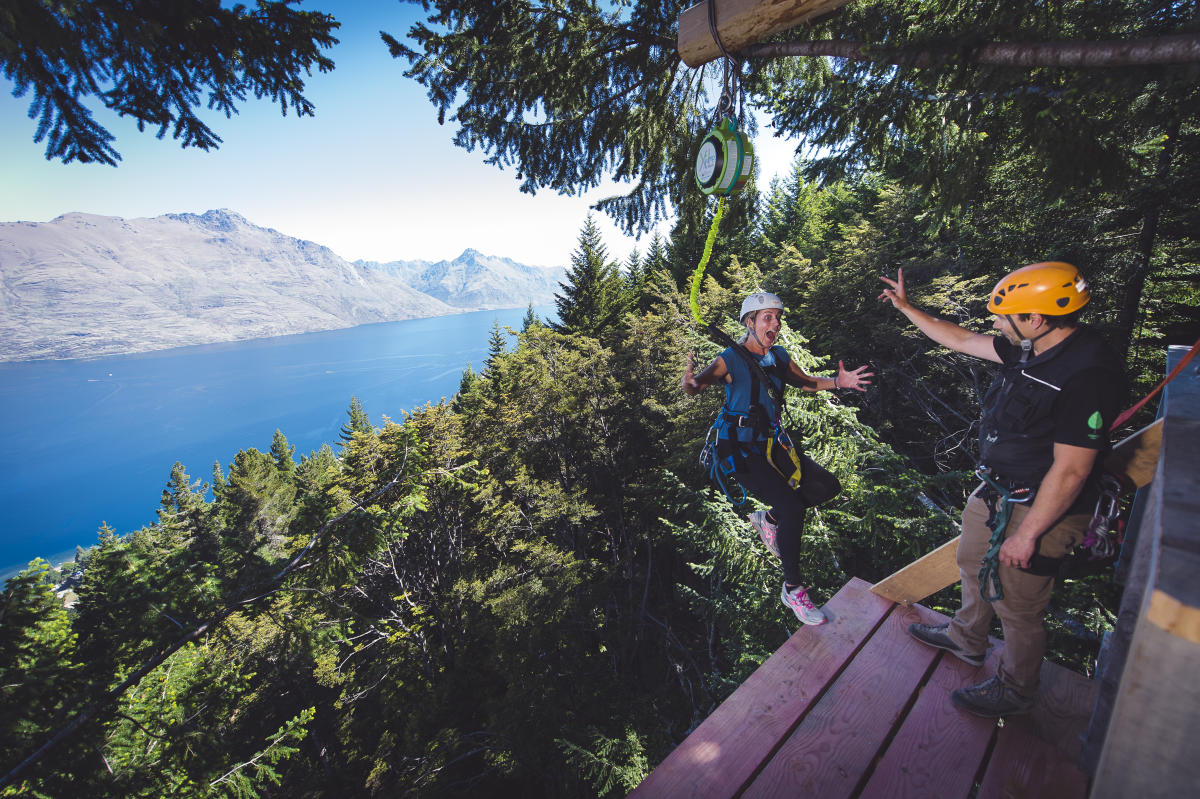 Without having to leave the mountain, treat your colleagues to a refreshing cocktail party or sit-down dinner experience high up on the cliff. For those looking to go all out, you can even hire the entire complex for a true knock-your-socks-off event. Skyline's talented chefs work their magic with the freshest local ingredients to craft a variety of menu options from one, two, to three-course meals. The venue and meals are all topped off by the view; your attendees will watch the sun dip behind the peaks, the sky grow dark and central Queenstown light up far below. 
If you're a casual or aquatic bunch, relaxing by the lake with some South Island sun and great company might be the work event to remember. Hire out a range of paddleboards, kayak, and aqua bikes for your team to explore the majestic Moke Lake, just outside of Queenstown. The great outdoors is not known for its restaurant options, so grab an XL grazing box or two from The Platter Share (feeds up to 14 people per box) to have refreshments waiting on shore.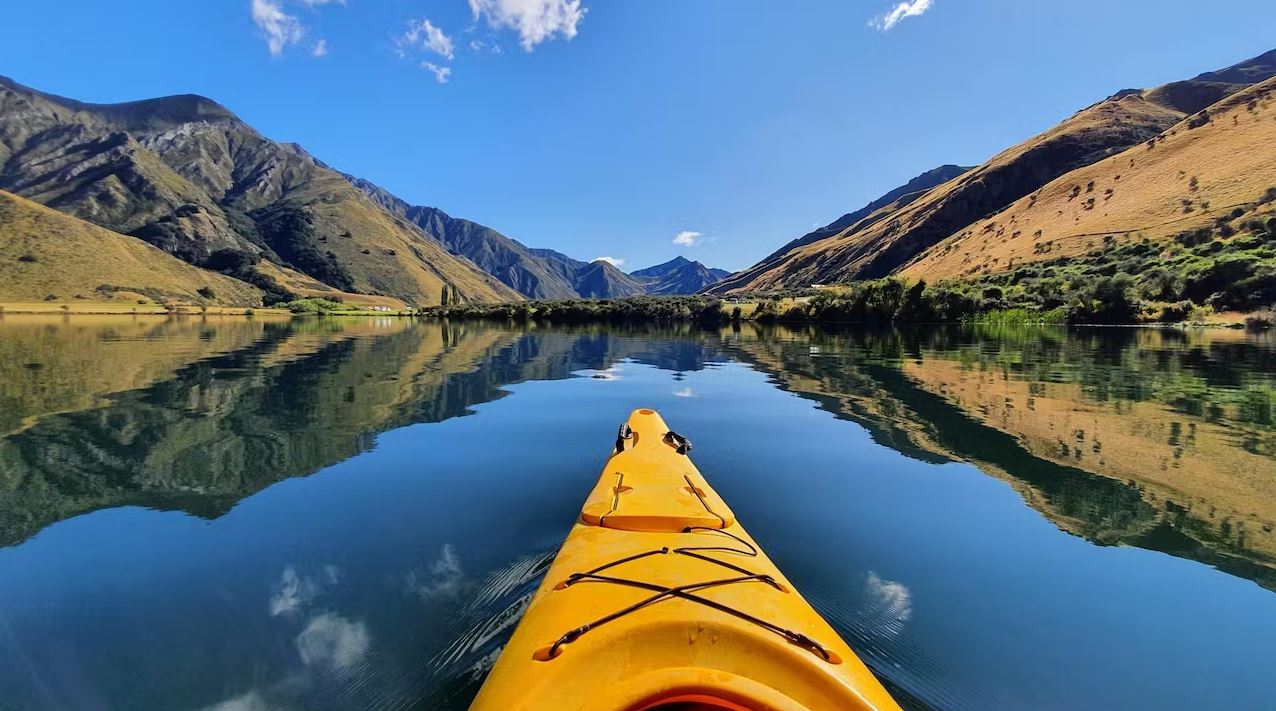 iFly Queenstown is an infamous activity for groups, tourists, and weekend warriors alike. Blow everyone away by hosting up to 200 people for the ultimate indoor skydiving experience and exclusive venue hire. It's not just about the adrenaline rush; iFly Queenstown creates a fun and supportive environment where teammates can cheer each other on and celebrate every successful flight with a few nervous laughs along the way. This makes it an inclusive and enjoyable activity for everyone and one of the best corporate event activities in Central Queenstown.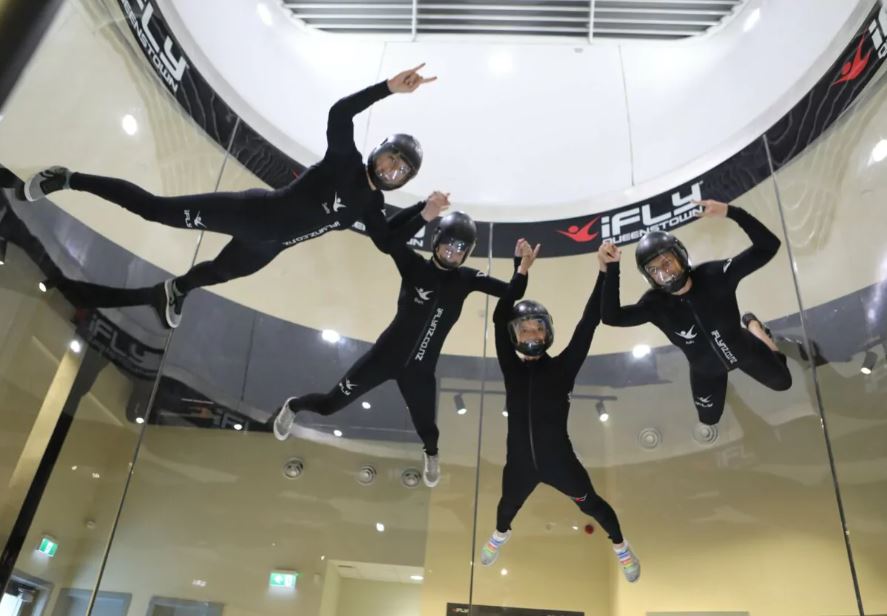 Gift the experience of a wellbeing workshop for your team that will keep on giving throughout the year, both at work and in their personal lives. AJ Hackett Bungy NZ partners with professional facilitators to harness the invincible feeling of an adrenaline rush and apply it to confidence in business and personal life. From managing stress with 'Thrive- Feel the Fear' to analysing your  sense of adventure with the 'Adventure – Metaphor for Life', these facilitated programmes will empower and challenge team members to reach their potential. 
Team events don't have to be tame, especially not with you planning it! Go forth and plan the most epic work event for your adventurous team.