FEAR LESS
Alien Weaponry announces winner of inaugural Thrash More competition
International metal sensations Alien Weaponry have chosen Powder Chutes as the winners of a nationwide music competition that celebrates young homegrown talent.
WINNER
Check out Powder Chutes winning submission below: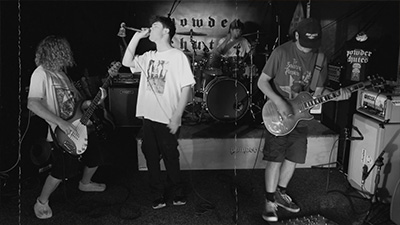 Powder Chutes - Spinning
Powder Chutes are an emerging young rock band from Wanaka, described by Radio One 91FM as "already punching well above their weight in the Aotearoa music scene. With chunky riffs, and BIG fills, they have every head turning". The band is made up of Archie (drums) , Clarke (guitar), Henry (vocals), and Otis (bass).

"The 'Live More, Fear Less' moto definitely resonates strongly with us. Essentially, fear manifests itself in many ways, from the obvious, and very understandable fears like stepping on stage in front of a large crowd, or doing a bungy jump, to the crippling insecurities and self-doubt that affect all of us at some point, daily. 'Live More, Fear Less' is about embracing fear as a crucial aspect of existing, rather than a barrier to prevent positive action." - Powder Chutes
Beating fellow top-three finalists Fan Club and Rumpus Machine, Powder Chutes win a $7000 cash prize allocated to music equipment, an album release or studio recording time, with an additional $3000 going towards their chosen secondary school music department or community music facility. With the prize funded by AJ Hackett Bungy New Zealand, all three finalists also receive $1000 worth of AJHBNZ experiences.
"We're stoked to be selected by international music legends Alien Weaponry amongst such strong competition, in particular Rumpus Machine and Fan Club. It's sick because we genuinely look up to Alien Weaponry and have been following them when we were entering Rock Quest as 10-, 11-year-olds and they were winning Rock Quest. We always jam out to them, it's one of the first bands we put on. They also come from a high school in New Zealand and give us hope that there's a pathway to breaking through to that level of success."
- Powder Chutes
RUNNERS UP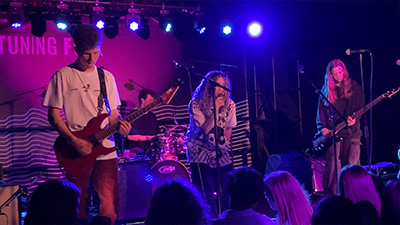 Fan Club - No Caller ID
Fan Club is a high school indie rock band from Auckland, New Zealand. Emma (16), Caleb (18), Tilly (16) and Tom (18) mash-up pop/rock/indie elements into a unique blend of high-energy beats, dynamic structures, sick guitar riffs, and driving, confessional lyrics that explore the highs and (mostly) lows of teenage life.

"[Live More, Fear Less] is such an important concept for any band because when you write and perform original music, you have to overcome your fear of rejection, criticism, failure and it can make you quite vulnerable, but you just have to take that leap every time you play that song for the first time!!" - Fan Club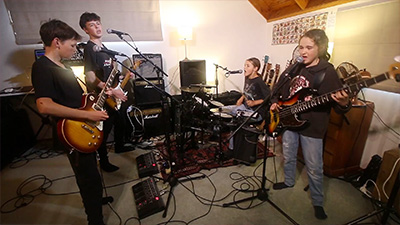 Rumpus Machine - Out There
Rumpus Machine are brothers and sisters and have been playing as a band for 3 years. We have 9 original songs and 50 classic rock covers polished and we play as much as we can. We play at bars, venues, festivals, competitions and community events and enjoy performing whenever possible.

"Live More, Fear Less is a statement that everyone can benefit from thinking about. To us it means that life is for living and you need to put your fears aside and get out there and get stuck right in so you don't miss out. That's what our song 'Out There' is about. 'Who dares wins' and 'Fortune favours the brave' are also mantras we like and we try to Iive this way." - Rumpus Machine
Alien Weaponry says it was hard to decide the winner, with each group having their own unique sound.
"Massive congratulations to Powder Chutes for taking out the 2023 Thrash More Fear Less competition!!! While it was such a close call to judge the competition, we felt that Powder Chutes encapsulated "Live More Fear Less" to a T. We were blown away by their wicked technical ability and song writing as well as their energy and passion. It's so awesome to see young bands come up, as we did not so long ago and we are excited to see what the boys in Powder Chutes have in store for us the future!

Kia mau te wehi kia koutou e Powder Chutes, ka titiro mātou ki tō koutou mahi ki mua!"
- Alien Weaponry
PRIZES
GRAND PRIZE
$7000
for music equipment, or to pay for recording sessions in a studio
+
$3000
for a community music programme or secondary school music programme, nominated by the winner
top 3 finalists
$1000
in AJ Hackett Bungy NZ experience vouchers.
WINNER ANNOUNCED
Our winner will be announced on Thursday, November 30, 2023.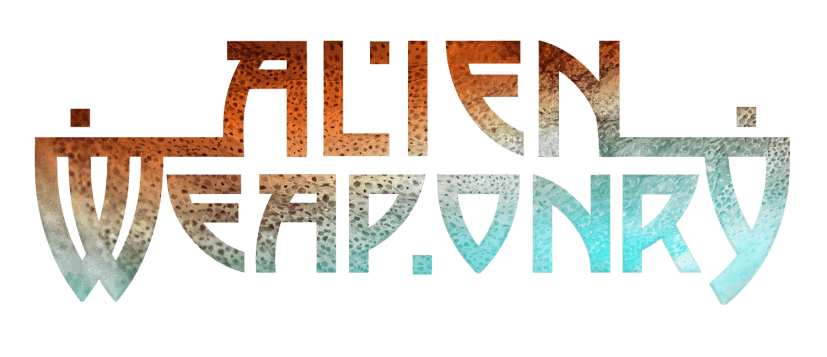 Alien Weaponry is a New Zealand metal band from Waipu. When they started out, a record executive asked if they were afraid of failing if they stuck to singing primarily in Te Reo Māori. It would have been easy to follow their advice, but instead Alien Weaponry threw up the middle finger to their fears and continued to sing in Te Reo. Now, they're taking the world by storm and continue to sing in Te Reo Māori when they tour worldwide.