après-ski
/apreɪˈskiː/
noun
the social activities and entertainment following a day's skiing.




"the après-ski disco"
The main thing that local shredders and occasional cruisers have in common is that anticipation of the nights' festivities is almost as great as the mountain day itself. Après-ski is a French term that quite literally translates to "after ski" or "after skiing." No matter your skill level, ski culture brings people together for a mulled wine or chilled bevvy, often by a cozy fire in the pub, after the snow day is over. Here's our hot spot recommendations to experience après-ski culture for all of our favourite ski fields in Queenstown & Wanaka.
Coronet Peak
Carving it up on Coronet Ski Field? Here's some of our favourite après locations to get the good vibes going! 
Travel time from Coronet Peak: no time at all!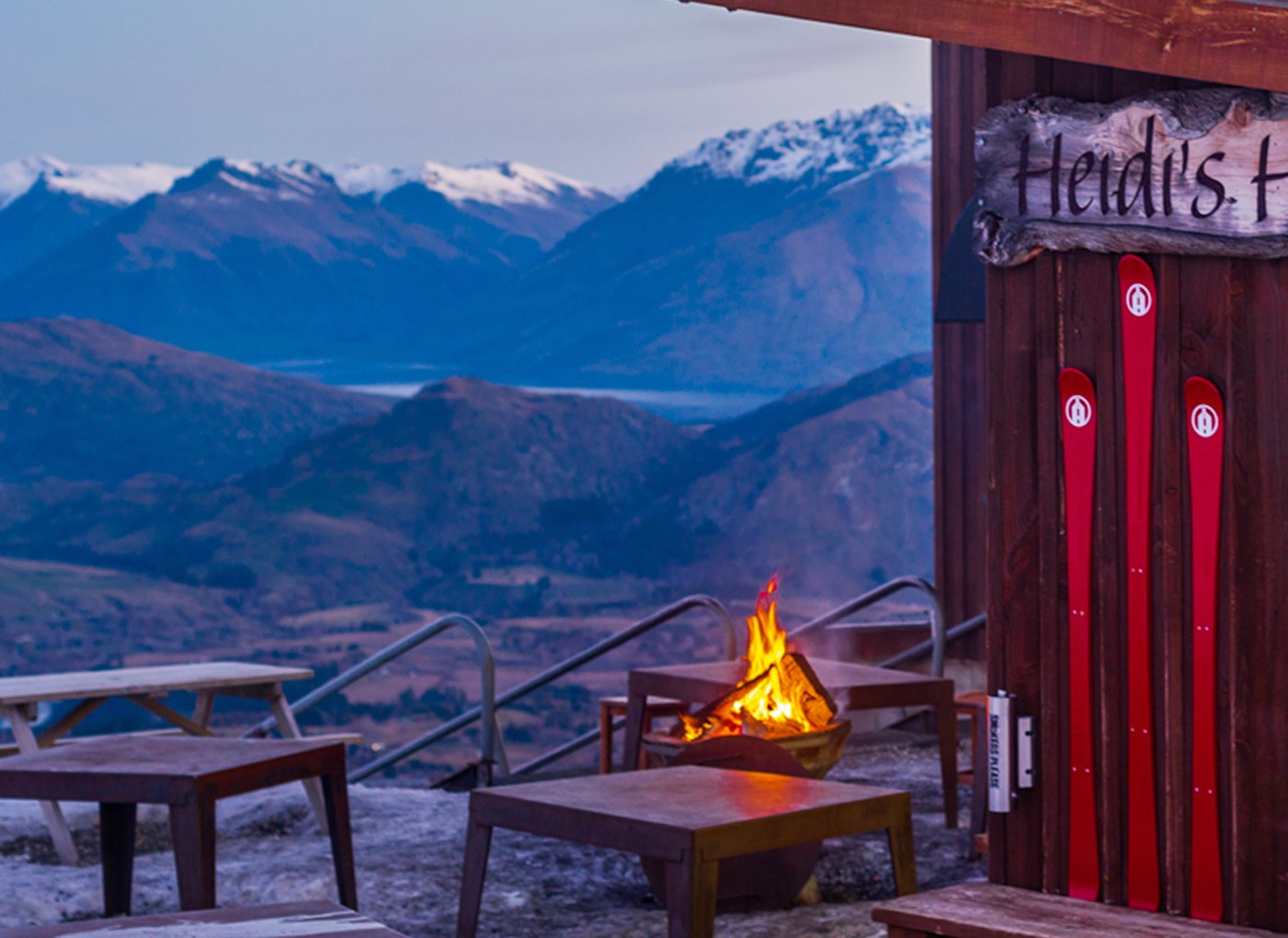 When you ski your heart out and simply can't wait a minute longer to get your well-deserved tipple, Coronet Peak can provide the ultimate apres experience within Coronet Ski Field. Cozy up among the mountains and watch the sun go down at Heidi's Hut, an authentic log cabin at the base of the Rocky Gully T-Bar. Pair a gourmet pizza with your choice of local Amisfield wine and craft beer. 
Travel time from Coronet Peak: 1 minute drive
Immerse yourself in the perfect après-ski vibes, complemented by some of the best local brews and encased within historic stone walls. First built in 1865, this charming hot spot is the oldest hospitality business in Queenstown that once provided food, drink and lodgings in the gold rush era. True to its history, it continues to host mountain lovers in the beer garden and always welcomes chilly limbs to thaw out around their cozy fireplace. Try one of their hearty burgers and use the beer match key if you need some expert advice. 
Travel time from Coronet Peak: 3 minute drive
After a huge day in the alpine air, embrace the après-ski culture by warming yourself up from the inside out…
The Gin Garden is owned by Broken Hearts Spirits, serving award winning, locally distilled tipples by the same name, along with a locally brewed Oktoberfest lager. Round up your mates, let the yarns flow and see who's got a taste for quality botanicals. For those non-spirit drinking folk, there's beer, wine, bubbles and non-alcoholic options on offer so they can hangout without the hangover. 
Travel time from Coronet Peak: 17 minute drive
Head over to Slow Cuts to experience a perfect harmony of slow cooked meats and the classic pub burger. Like every good après ski location, there's a large selection of local craft beer and wine to really get a taste of the destination. It would be rude not to try out their infamous fried smashed potatoes; be warned, after a day on the powder the bowl won't stay full for long. 
Cardrona
Lining up a full-on day at Cardrona Ski Field? Don't forget to make time for your Cardrona Valley/Wanaka après.
Travel time from Cardrona Ski Field: 10 minute drive
The infamous Cardrona Hotel attracts sightseers from all over with its authentically antique look. As one of the oldest hotels in New Zealand, this quaint inn is a reminder of the thriving Cardrona Valley Gold Rush era and it loves to educate patrons on the history while you enjoy a good brew. Equally rooted in Queenstown's history is ski culture, especially a great après-ski destination, so there's no better (or closer) place to unwind after a huge day on Cardrona. 
Cuddle up around their outside fireplace or pick any spot in their huge garden section. It's very fitting that you try out their Après Wedges with your favorite local drop as you decompress with your great mates. 
Of course, the Cardrona Hotel is a fantastic accommodation by nature so if you want to be right in the alpine action or unwind a little too far, spend the night in a rich piece of history. 
Travel time from Cardrona Ski Field: 20 minute drive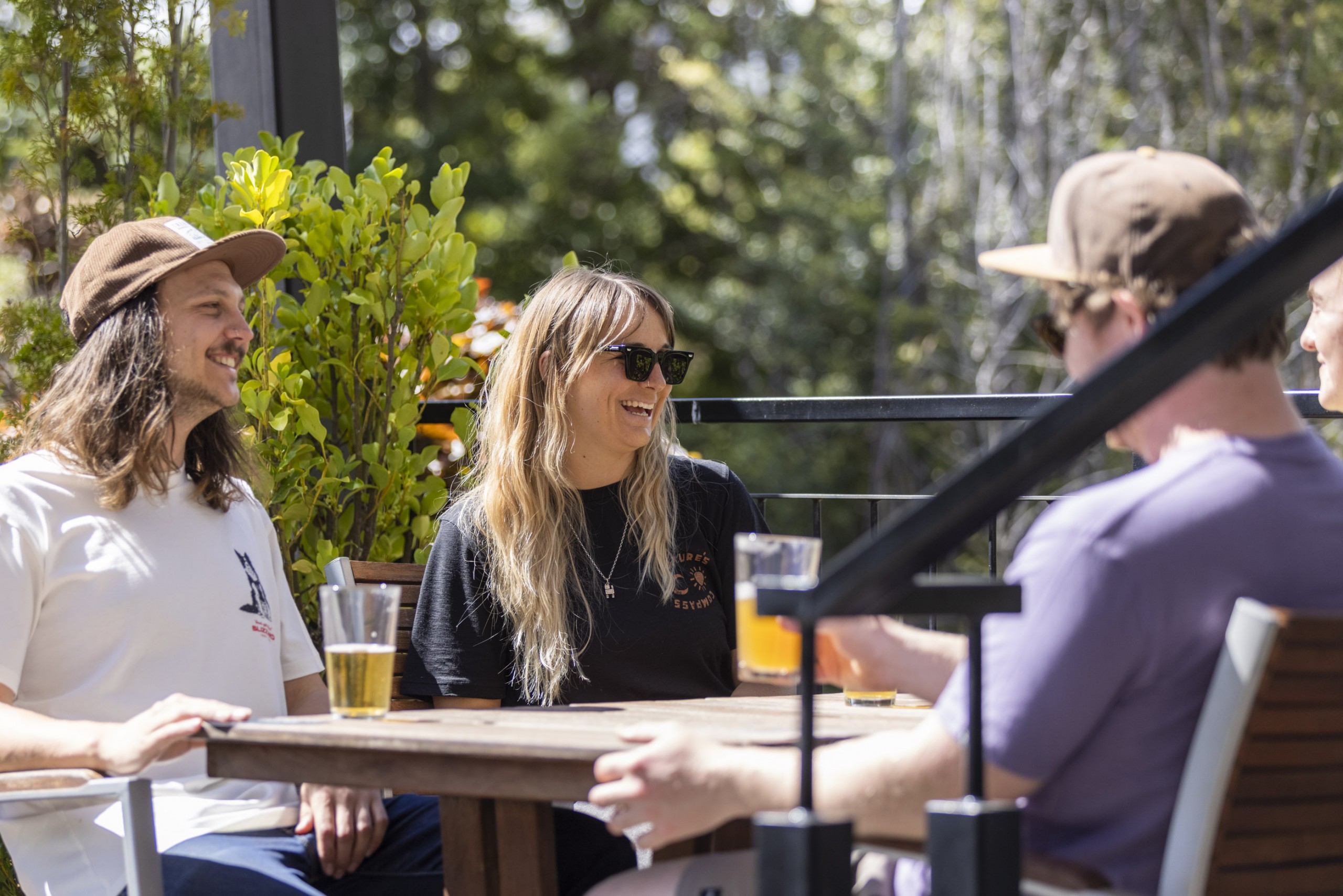 It seems like the same team who operate the massive and thriving Cardrona and Treble Cone ski fields would know a thing or two about creating an authentic après-ski environment to extend your mountain experience into the night. The brand new and aptly named Après has a wonderful indoor/outdoor setting so you can breathe the fresh alpine air in between delicious sips.
If you're traveling with little ones, Après has a super fun playground to keep the kids occupied as you conveniently watch from the outdoor tables without leaving your well-deserved drink behind. Big day on the mountain with the kids? Enjoy that beer! 
Kawarau Bridge – World Home of Bungy
Travel time from Cardrona Ski Field: 39 minute drive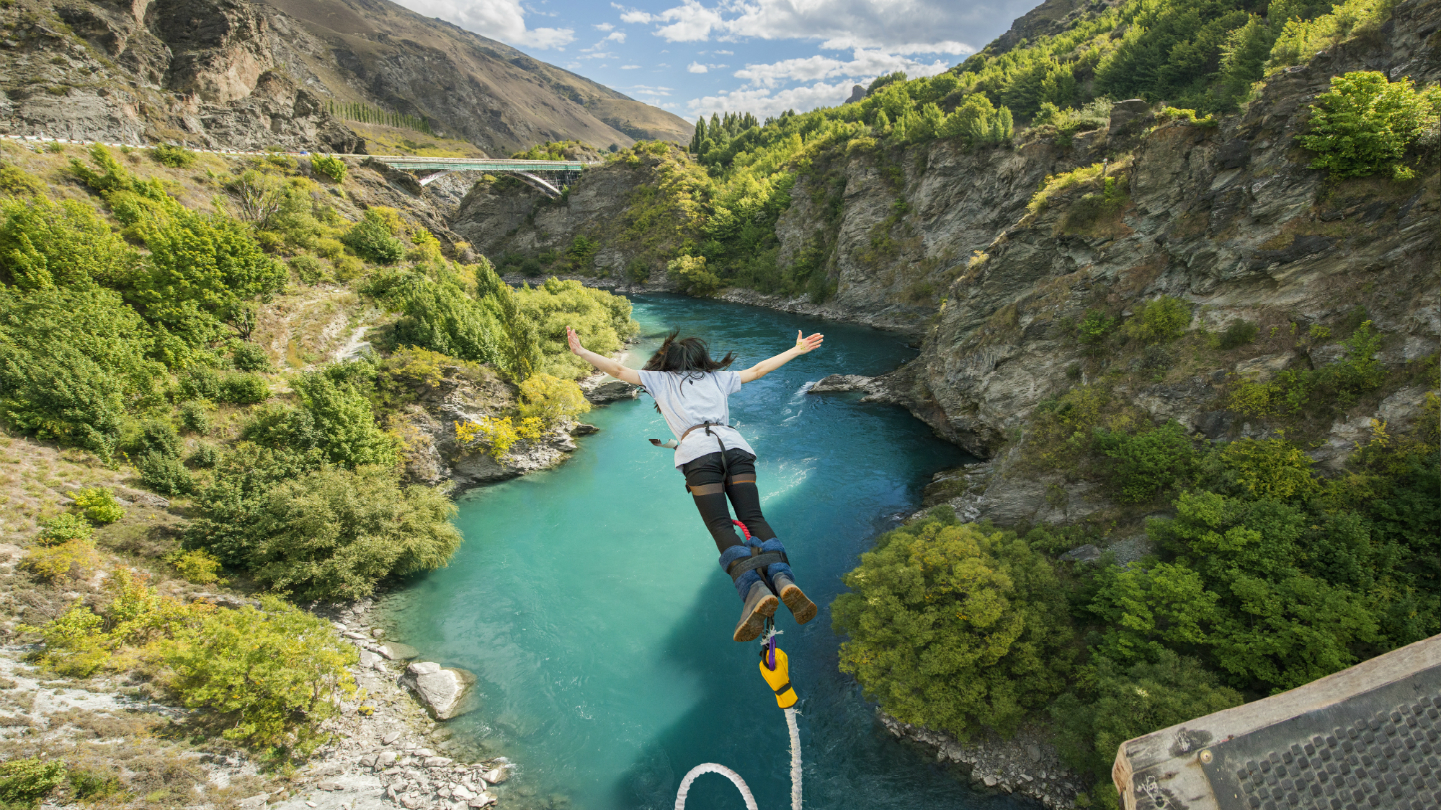 If you're already traveling from Cardrona Ski Field back into the heart of Queenstown, the Kawarau Bridge and the World Home of Bungy is only a 4 minute detour! 
This bungy site is a crazy piece of New Zealand history being the very first commercial bungy site in the world. Melt together the snow-covered traditions of sliding the slopes with the eye-watering adrenaline rush that New Zealand is known for by heading to the Kawarau Bridge for the ultimate après experience. 
Whether you want to take the leap yourself, zoom down our Zipride over the Kawarau River or just have a blast observing the action from our massive viewing deck, you can do it all with an ice cold drink in your hand from our Liquid Courage bar. Double down on adventure and keep the good times shredding, from the mountain to the river!
The Remarkables
Your time at The Remarkables will be nothing short of…well, remarkable! But when the day inevitably comes to an end, check out these great apres spots!
Travel time from The Remarkables Ski Field: 17 minute drive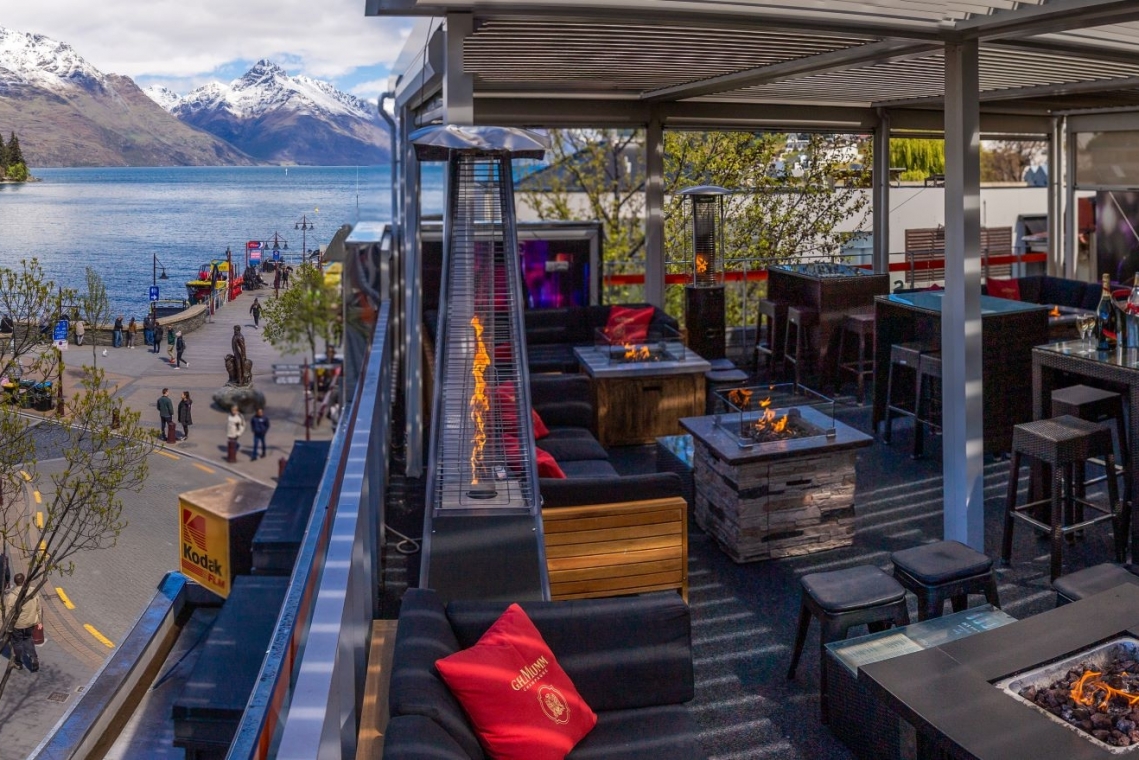 When your massive day on The Remarkables is over and you've made your way back to the heart of Queenstown, consider scoping out a deck with one of the best views for après in town at Attiqa Gin and Cocktail Bar. As their name suggests, there's a gin tipple or cocktail for any taste that goes down a treat by their cozy fire or enjoyed with the grand view of Lake Wakatipu on the sundeck. Whether you're a local or a visitor, get in the kiwi spirit with their cocktail "I Am Kiwi". 
Travel time from The Remarkables Ski Field: 17 minute drive
This is the best underground locals secret in the basement of Queenstown Mall! This alpine themed bar in an authentic European Après style with a kiwi twist. After a pretty full-on day there's no better low-key atmosphere to unwind with great mates. You can take full advantage of their pub games and delicious mulled wine; you can't get a more authentic encounter with après than mulled wine!
Travel time from The Remarkables Ski Field: 17 minute drive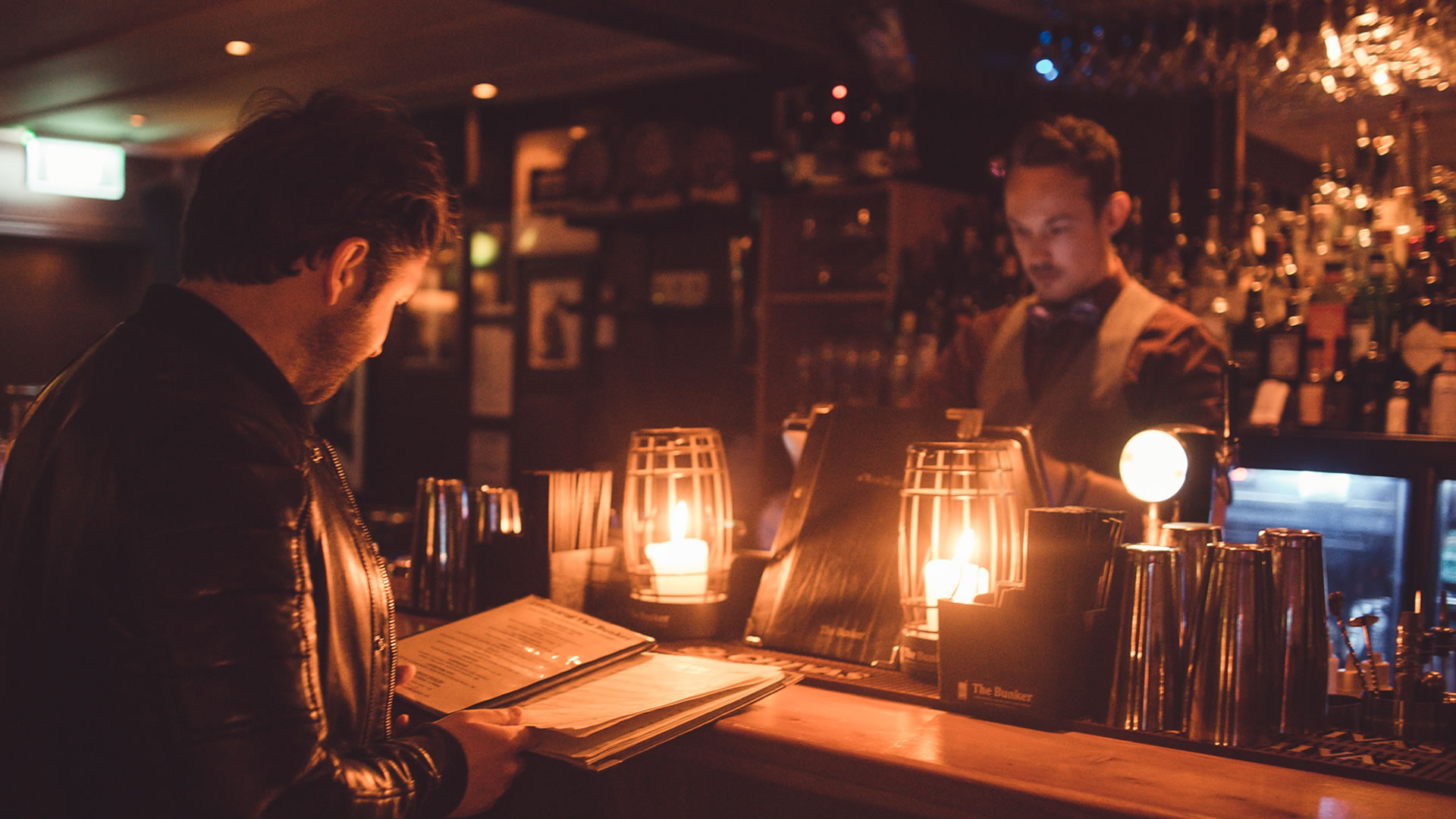 You can't get much more intimate than a high-end cocktail bar that was once a one bedroom apartment! If you're looking for a slightly more up market après experience, The Bunker has a luxury yet low-key vibe with a plethora of cocktails, wines, beer and cider to sample late into the night. 
We hope you take our recommendations to heart and tuck it next to your love for time spent in the alpine air, carving it up on your skis or snowboard! Hit one of our après-ski hot spots and carry on the good vibes from the mountain well into the night! We'll see you there!