As we all have been reminded too many times, the 2022 Christmas season is fast approaching. Before you switch your brain to the inevitable spiral of 'wind-down mode', there's one more thing you need to remember; your Christmas function! 
Queenstown has a large range of venue hire options, so you're in luck planning that last-minute work do! Whether your workplace would like to calmly reflect on the previous year or really embrace the silly season, we've collected a list of the top 10 best and most unique Christmas party venue ideas in Queenstown to make it simple for those that are late to Xmas party planning. 
If you want to go down in party-planning history with your workmates, hire the Kawarau Bungy Centre for your Christmas event or summer corporate experience. Not only do you have the basics covered with a pumping sound system, local catering options with In2Food, and a transport bus from the CBD, but each team member also has the opportunity to end their year on a high by completing a Kawarau Bungy.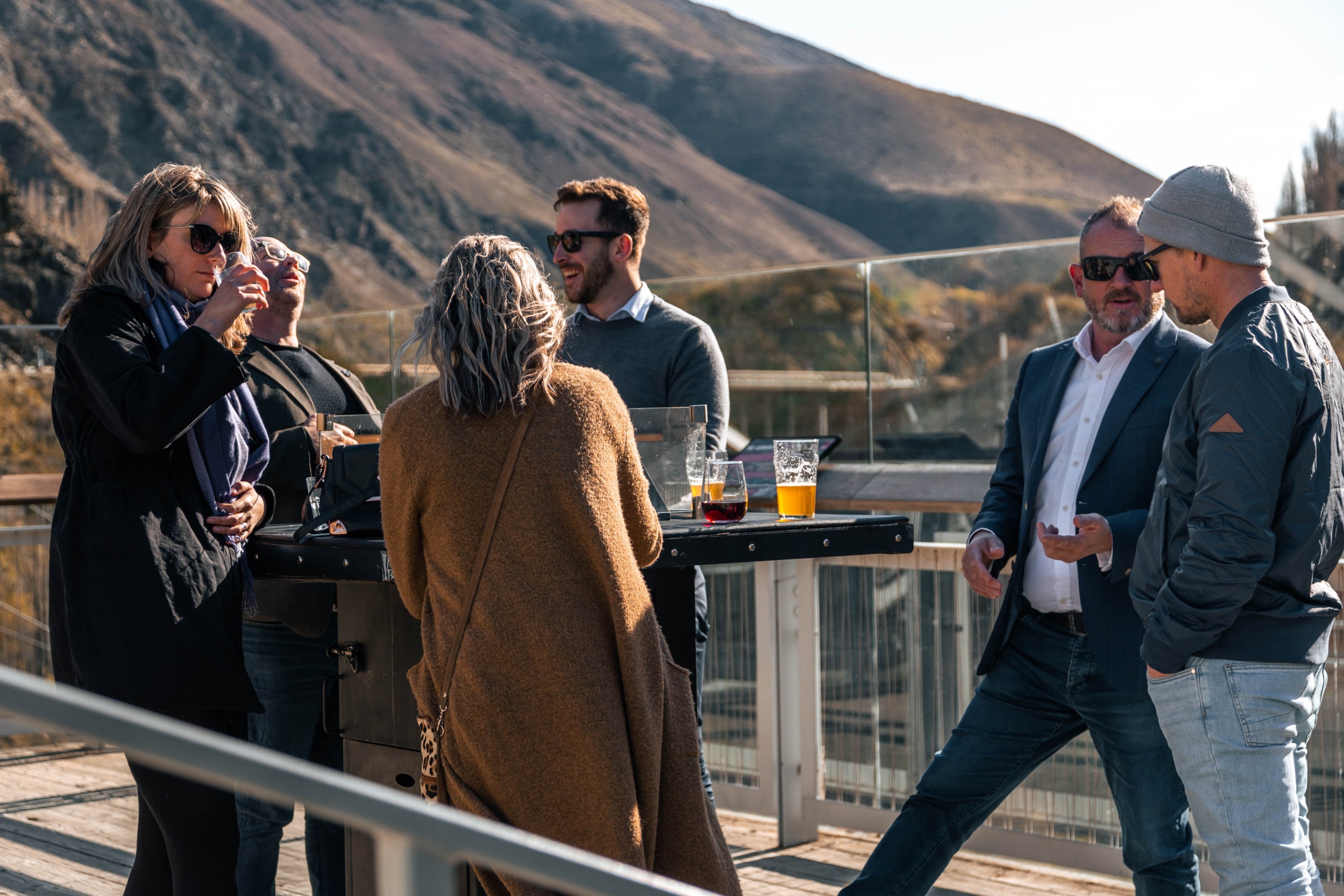 After a stop at the fully stocked Liquid Courage bar, potential Bungy Jumpers can make their way onto the historic Kawarau Bridge. Once they're on the edge and looking down at the 43m drop, they're sure to remember why they're happy to work for you and not the Red Bull wingsuit team. 
Our huge spectator deck has a clear view of the jump platform so the rest of your workplace can cheer your colleagues on, creating the perfect environment for team bonding and a corporate challenge, unlike any other staff party. Have some team members with more of a competitive streak? They can also opt for a side-by-side race on the Kawarau Zipride to determine who gets the better desk in the office next year!
We can make last-minute staff parties look effortless with a personal event manager that will help arrange everything from spectacular performers down to your furniture requirements. With over 30 years of experience taking entertainment to new heights, we can provide a great time to various groups! Small or large. Rowdy or quiet. Everyone is sure to have an amazing time along with our amazing crew to help you out. 
Get in touch with us now to chat through your requirements and see how we can help!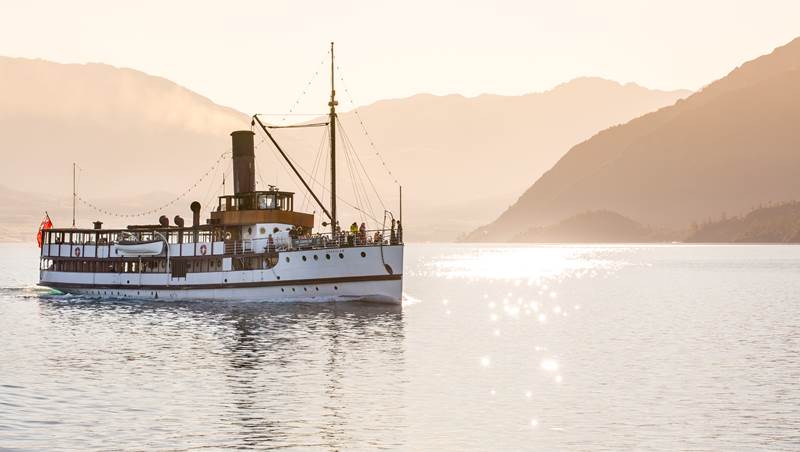 There's no better way to #manifest a long-standing, well-loved Queenstown company than soaking in the atmosphere aboard the historic TSS Earnslaw. Whether you're wanting an exclusive charter cruise for a fully licensed classy cocktail evening or boozy brunch to start the day, a Christmas party on the only remaining commercial passenger-carrying coal-fired steamship in the southern hemisphere is the perfect, unique function option. The stunning Lake Whakatipu and surrounding alpine scenery can be elevated by live music and local catering; the events team at Real NZ can help you arrange this so it's all smooth sailing! Celebrate Christmas with a classic Queenstown activity and get your team ready to tackle 2023 full steam ahead.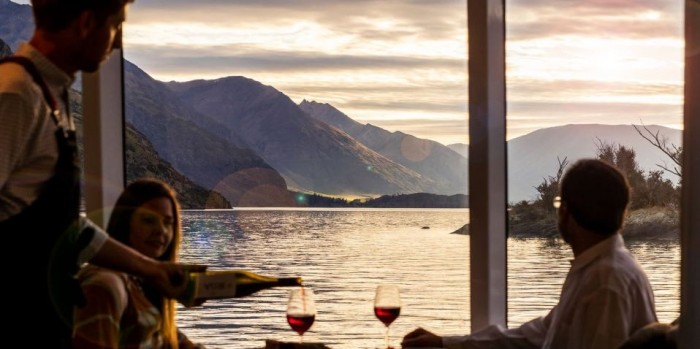 Treat your crew to a delicious three-course dinner and local beverage menu on board the Spirit of Queenstown. Cruise across Lake Whakatipu, witness the mountains at golden hour and celebrate the year as a team. This is Queenstown's only sunset dinner cruise, making it a unique Christmas party idea for your workplace this year. This sunset cruise also returns your group to the heart of Queenstown, so you can go from a cruisy day to a boozy night if your colleagues are keen! 
We know you're searching for a staff party atmosphere that entertains, excites, and inspires. A day out at the Nevis Playground pulls the ground from beneath your feet so you can prove to yourself that you can fly (with a little help from our gear). If you want your team to bond over their own fears but ultimately revel in a shared sense of accomplishment, bringing your commercial event to the heights of the Nevis Playground is the way to go. 
It's easy to transport your group to the Nevis site with a stunning 45-minute ride through the Queenstown backcountry on our 4WD bungy bus.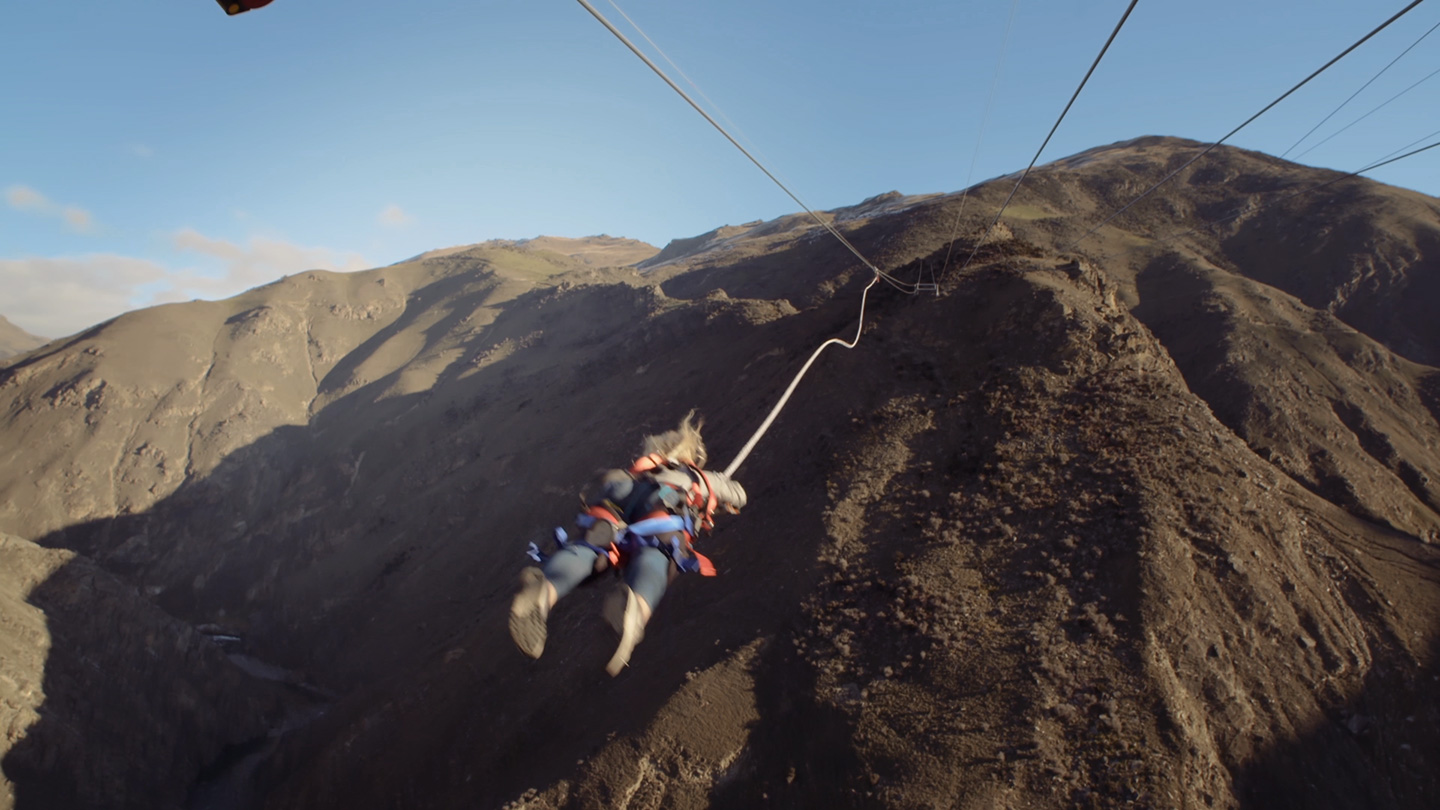 We can accommodate up to 130 guests with an activity for every daredevil or spectator in your workplace. Leap from 134m to the river below on the Nevis Bungy, fly in a 300m arc across the valley on the Nevis Swing, or be propelled 100kmp in 1.5 seconds on the world's biggest human catapult, the Nevis Catapult. Those who prefer to keep their feet on solid ground can support their colleagues from the comfort of our base building.
To make sure you don't crash after all that adrenaline, we can offer a portable lunch box from our Bungy Café at the Kawarau Bungy Centre to be delivered to the Nevis Playground, an on-site BBQ available for your use at no charge or can arrange a local catering company. Requests for these must be made prior to your Christmas party. 
As an entertaining insight into your favourite AJ Hackett Bungy activities, we can arrange a bungy cord-making display on-site. All New Zealand bungy cords are made at the Nevis Playground by our expert crew and you can have a sneak peek into the construction of the rubber cords that just dangled your team above the Nevis Valley. 
Book a work Christmas Party worth screaming about!
For a big Christmas party with big views, Skyline has the function centre sorted with a few unique activities thrown in. Slide up the mountain in Skyline Gondolas, which are fun for locals and tourists alike, before stepping into one of four large function centres on offer. If you're the cool workplace that allows partners to come along, Skyline can accommodate up to 650 guests for a cocktail-style event or up to 430 guests for a delicious one, two, or three-course dinner.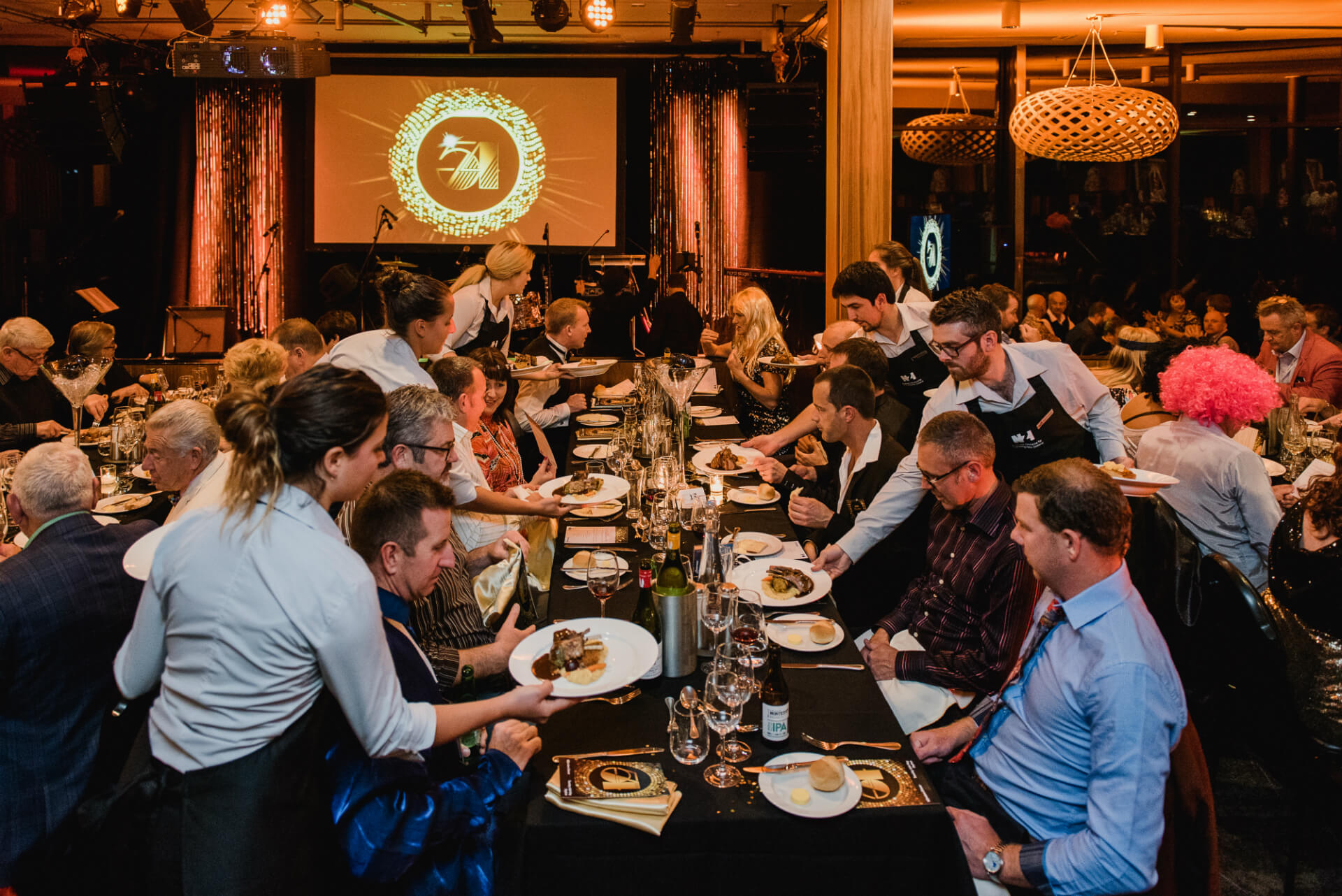 Of course, Skyline is best known for sending their guests hurtling down the mountain in gravity-propelled carts and your function will be no different! Opt for luge rides for the whole team to evoke a little friendly competition; first, to the finish line wins extra Annual Leave? 
If you're looking to add a touch of natural wonder to your work-do for a team that loves to get outdoors, the Te Anau Glow Worm Caves provide the perfect escape. This tour into the limestone caves beneath Te Anau truly floats you through another world; a world of 12,000-year-old tunnels, underground waterfalls, and a scattering of glow worms recreating the night sky below ground. With a group capacity of up to 78 people, this is the perfect way to bond with your co-workers without distraction.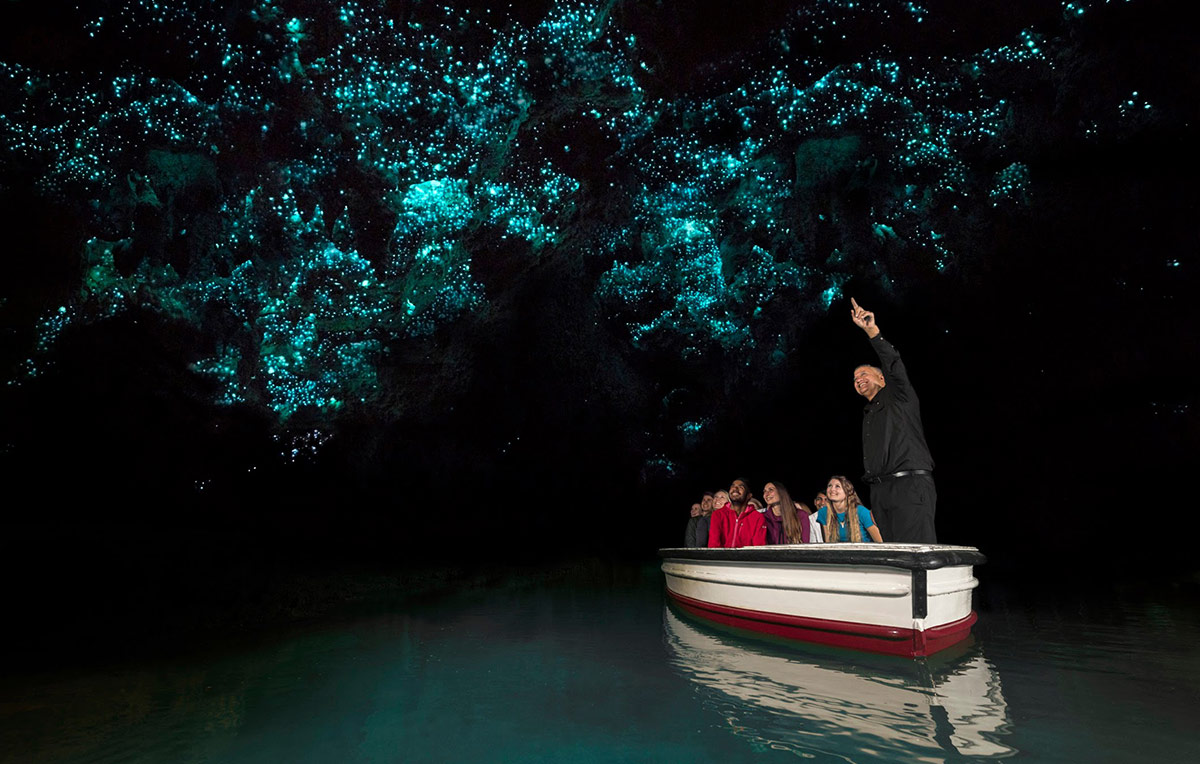 Touring the South Island's raw beauty as a Christmas party activity is something guaranteed to be enjoyed and gushed about in your company for years to come; be the favourite party planner!
A chilled-out, kiwi summer Christmas celebration goes hand in hand with Cargo's venue options in Queenstown. Both the Cargo Gantley's Pub and Cargo Cellar Door are available to hire for Christmas functions this year.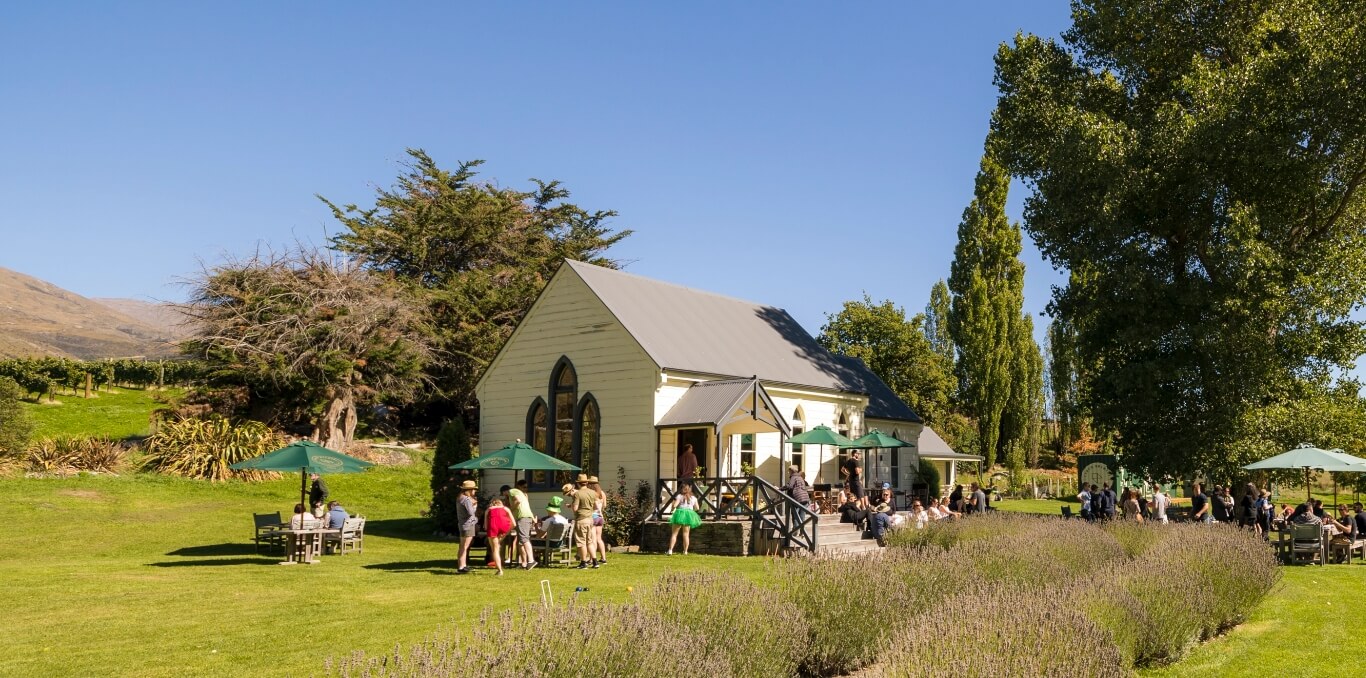 Cargo Gantley's offers Christmas-themed tables to be reserved for up to 80 guests, either in the beer garden for a proper summer picnic or in other function venues on-site if the weather isn't feeling festive. 
Cargo Cellar Door is located in the stunning Gibbston Valley with Christmas-themed tables also available in the beer garden, marquee, or church, depending on your numbers and the weather. Your crew can let loose on the Beach Volleyball court, Cricket Pitch, or Croquet field to show the boss who's boss at friendly backyard games.
Whatever your theme, let nature be your best decoration. The Lake June marquee at NZ High Country is truly a classy and breathtaking venue, perfect for a unique end-of-year function. Floor-to-ceiling glass walls framing the gorgeous rolling hills of Frankton is sure to impress your staff, partners, and corporate guests. The indoor-outdoor flow of the marquee and optional outdoor furniture lets you take your party from a summer's afternoon catch-up to a formal cocktail evening indoors, or perhaps a different vibe entirely.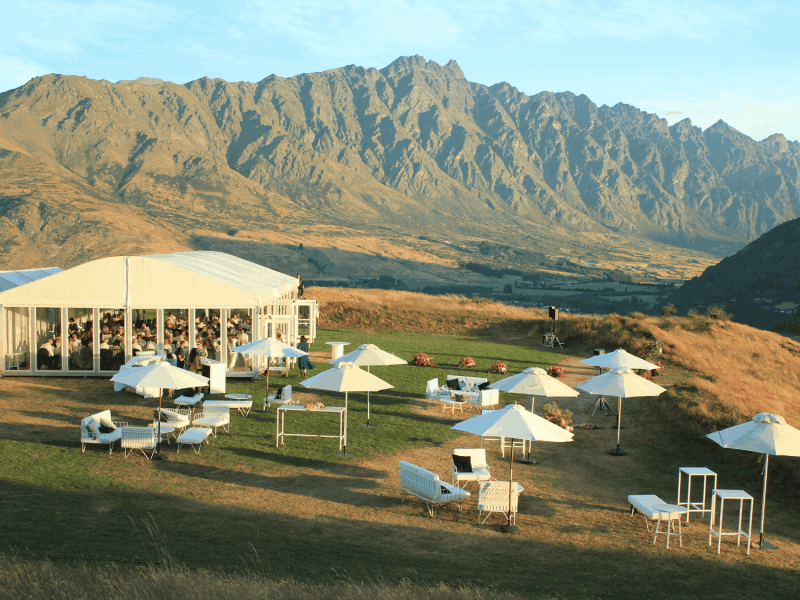 Think of the venue as your blank canvas, able to be personalised to your company with vendors and décor that match your vision. With the venue being only 15 minutes from Queenstown, it's convenient for vendors and guests alike to find themselves mesmerised and merry at your picturesque party! 
There's never been an ice-breaker in your workplace like this before…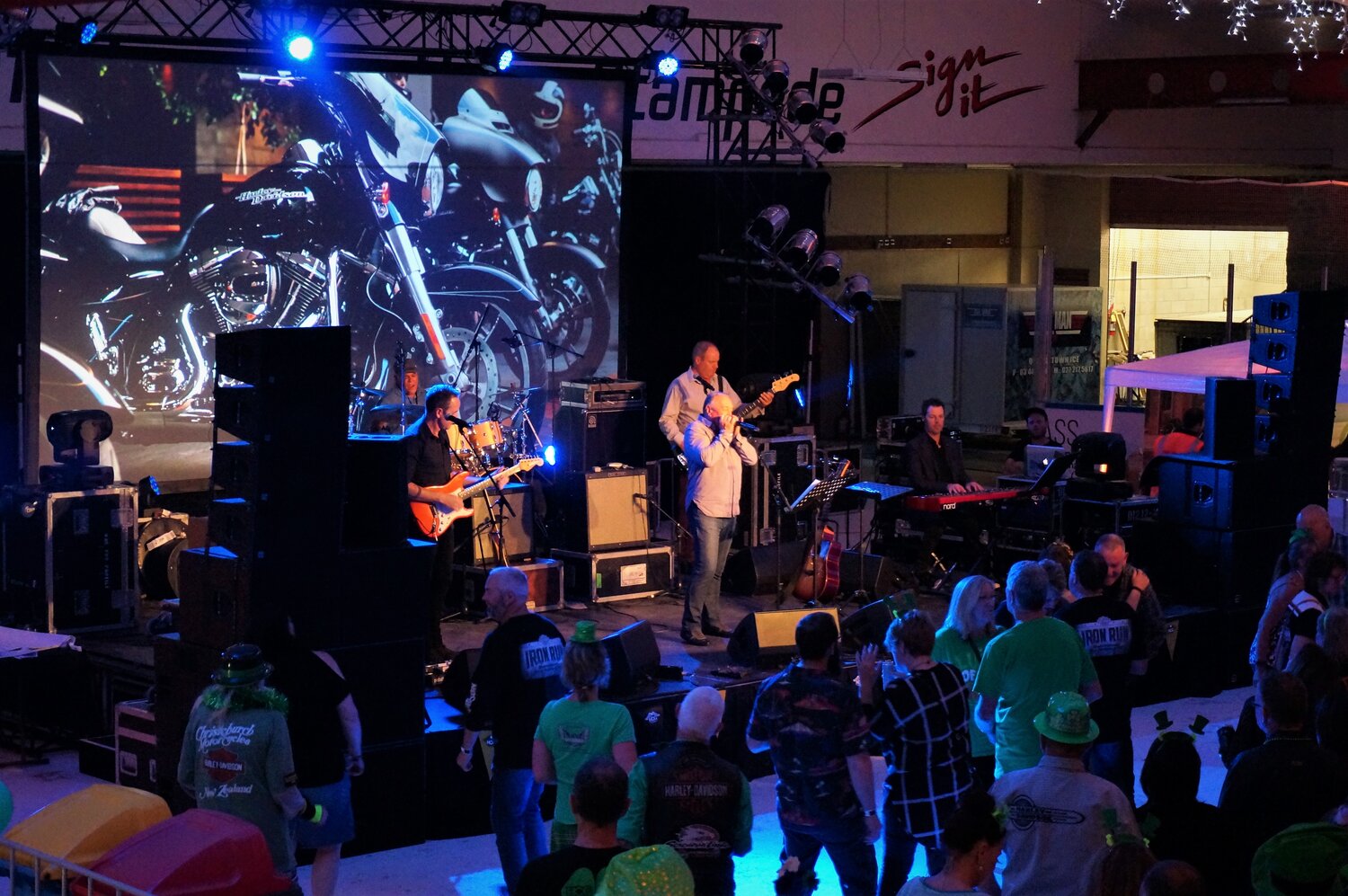 The Queenstown Ice Arena is available for private hire for some team bonding and wholesome fun. A little late to the party when it comes to planning? This venue has heaps of experience with hosting games, live entertainment, and dinner events; you can't go wrong with skating, curling, bubble soccer, ice hockey, and private instructors. It's also conveniently located in the heart of Queenstown with plenty of parking. With high-quality lighting and sound equipment, your night of cocktails on ice will be an elevated and unique experience for your staff. 
Nothing says team bonding like synchronised screams and shared looks of terror mixed with pure excitement. The Kawarau Jet (KJet) is far from solely a tourist activity. Begin your Christmas party by exploring three different waterways, Lake Wakatipu, the Kawarau River and Shotover River, while reaching speeds of over 90+kph; the scenery is stunning when it's not tangled in a blur of 360° spins.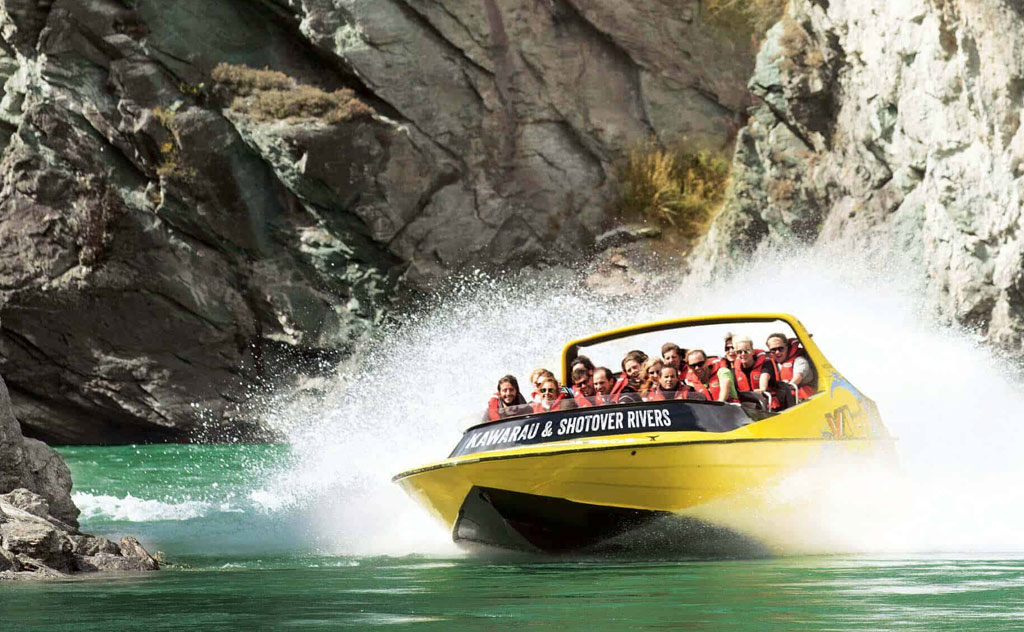 The Kawarau Jet allows group bookings to choose a tailored drop-off point, so you can then unwind with a lunch or dinner event, albeit looking a little windswept. Queenstown venues with nearby jetties include  Matakauri Lodge, The Hilton, and Doubletree Hotels. You can also return to Queenstown central and hire the Perky's Floating Bar for cocktails and local catering, floating on the same lake you just tore up at 95kmph! 
After years of disruptions, we know the 2022 office Christmas party comes with high expectations, and being the designated organiser is a stressful job. Choosing one of these top 10 venue hire options will guarantee you the top spot on the part-planning list of legends that we have completely made up, a very coveted position! Cheers to the silly season!