Whether you're in the middle of a big week skiing and need to rest the legs, or the weather's misbehaving and the ski fields are closed – you're spoilt for choice when it comes to having a ski rest day in Queenstown.
Keep reading for some ideas on how to spend your day off the slopes in the gorgeous winter wonderland that is Queenstown!
Double check all Queenstown ski reports
First things first, you're here to ski, snowboard, and enjoy all that the Queenstown snow has to offer – so before you fully jump into relax mode, take some time to check all the snow reports for the local ski fields. Don't be fooled! Sometimes it can be average on one ski field, but great on another.
Coronet Peak ski report
Founded in 1947, Coronet Peak is New Zealand's first commercial ski field, and only 20 minutes from Queenstown.
The Remarkables ski report
The Remarks, as they're known to locals, is big mountain terrain just 45 minutes from Queenstown. Made up of three main areas: the Base/Learners, Sugar Bowl, and the Main basin there's something for everyone at The Remarkables.
Photo credit: The Remarkables Facebook Page
Cardrona
Cardrona Alpine Resort is the ultimate mountain playground, with activities in both summer and winter. Thanks to a high elevation and south-facing location, Cardrona is known for its reliable snow.
Treble Cone
The Treble Cone Ski Area is the South Island's largest ski area boasting off piste terrain and a steep vertical rise.
Image credit: Treble Cone Instagram
When the mountain is closed but you're still wanting some action
Queenstown is known for its action sports and activities, as much as it is for its snow.
If you're taking a day off from the mountain but still wanting some action there's plenty to do nearby.
Take a trek
Lap up the beautiful Queenstown and Wakatipu Basin scenery by hiking one of the nearby trails. The region has a rich history of both gold mining and early settlement. Several walks, all free and open to the public, follow goldfield trails that enable you to explore and enjoy the unique scenery at the same time.
New Zealand's Department of Conservation website has all the information you need to plan a hike around the area.
Bungy your heart out
You've come all the way to Queenstown – don't do it half heartedly! We can sort you out with an adrenaline-filled experience that we guarantee will give you a thrill the mountain can't.
With three jump locations throughout Queenstown, there's a bungy for everyone. And even better – you can bungy jump in any weather!
Choose from one (or all!) of our three locations:
Can't make your mind up about which Bungy activity to do? Check out the Bungy Combo page for great deals on multiple jumps, swings or ziprides!!
Visit Cardrona
A short drive from downtown Queenstown over The Crown Range you'll find a little settlement called Cardrona. Famous for its pub and its ski field, this is one local spot not to be missed.
Cardrona Hotel
The perfect lunch stop en route to Wanaka is the famous Cardrona Hotel for some 'pub grub'. Established in 1863, it's one of New Zealand's oldest establishments, boasting wobbly floors and mismatched ceiling heights, it still operates as a full pub and hotel, with boutique accommodation out back.
The Cardrona Distillery
Just across the road from the Hotel you'll find The Cardrona Distillery, one of the region's newest attractions. Take a tour (with tastings) and learn all about the spirit making process from grain to glass.
Image credit: Cardrona Distillery Facebook Page
One last stop in Cardrona
Before leaving Cardrona you'll spot a rather colourful fence know as The Cardrona Valley Bra Fence, or Bradrona. Leave an item if you dare.
Visit Arrowtown
Arrowtown is a small township just out of Queenstown, home to much of New Zealand's mining and gold rush history. Check out the Arrowtown Facebook page to see what local events are happening before you visit.
The Remarkables Sweet Shop
Famous for its fudge and hard boiled sweets, this candy store is famous in New Zealand for its interesting flavour combinations. The jelly tip fudge is a must try! You'll find The Remarkables Sweet Shop on the main street of Arrowtown, with two other stores in Central Queenstown and the Queenstown Airport.
Take in nature
The streets are lined pink with Cherry Blossom in the spring-time (September/October), and the golden oaks in Autumn (July/August) are heavenly.
Arrowtown Chinese Settlement
Chinese gold-miners also flocked to this area during the gold rush. Chinese miners were forced to live in small huts along the banks of Bush Creek at the edge of Arrowtown – the area now known as the Arrowtown Chinese Settlement. Many of the huts have been restored, and are open to visitors on foot.
Fork & Tap – bar and restaurant
This historic pub is famous for its local beers on tap, and fine Otago pub grub. You'll find the Fork & Tap in the heart of Arrowtown. The fire's always on, and the food is always fresh.
Lakes District Museum
The award winning Lakes District Museum is in the middle of Arrowtown, and covers the town and region's mining history, and early Maori history.
Pan for gold
Just two minutes from the township you'll find the Arrow River. Hire a gold pan from the village, walk down to the river bank, and start panning for gold!
Day trip to Wanaka
Just over the Crown Range, about an hour's drive, you'll find Wanaka. Whilst smaller than Queenstown, this sister town has a lot to offer. As the gateway to Mount Aspiring National Park, it's popular for its striking mountains and alpine features.
Things to do in Wanaka
Lake Wanaka
You can't miss it. The settlement of Wanaka is based around the edge of this beautiful lake, popular for watersports and the famous tree in the lake. Take a cruise on the lake, or a hike around the edge, feed the ducks, or take a picnic (and blankets) to the lakefront and soak up all the natural beauty of this alpine town.
Puzzling World
A staple for many family road trips, Puzzling World is a sweet spot for a rainy day, full of wonderful and weird attractions. Famous for its unconventional public toilets and its mind-bending optical illusions, this is fun for the young and young at heart.
Walks near Lake Wanaka
There are a range of short walks (and long walks!) near Wanaka. For some of the best short walks, simply meander around the lake's edge at your leisure. If you only have an hour up your sleeve then try one of Wanaka's 5 Best Short Walks.
Market Days
The Wanaka Artisan Market runs every Thursday 3-6pm. This market has a range of artisanal goods for sale. A great spot for afternoon tea, or to pick up some treats for after dinner. This farmer's market runs year round, rain or shine.
The Sunday Arts & Crafts market also runs in the village centre, on select Sundays throughout the year.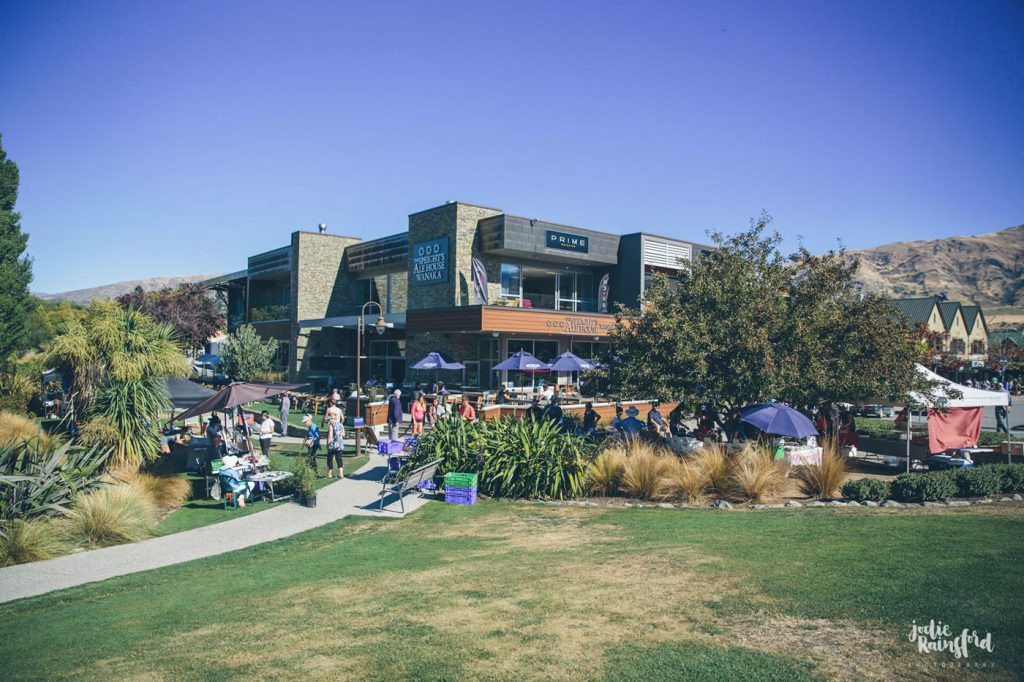 Rest and Recovery
If you've had enough action and just need some time to rest, relax, and recover, then Queenstown's got that sorted too.
After a massage?
Most hotels have a spa service and can arrange a massage for you. Otherwise consider treating yourself to a massage with a view at the likes of THC at Nugget Point or a premium experience at the Hilton Spa Queenstown. Check out the range of spas online.  
Hot pools and onsens
Hot pools are a great way to relax the mind and refresh the muscles after a big day on the slopes. Most hotels will offer a pool or hot pool (spa/jacuzzi) but if you're caught short then Alpine Aqualand is family friendly, with a range of pools. Or if you're after something more upmarket and romantic, then the Onsen Hot Pools overlooking the Shotover River are just the thing.
Shopping in Queenstown
Sometimes a little retail therapy goes a long way. Downtown Queenstown has a great shopping experience, boasting upmarket stores like Louis Vuitton; New Zealand staples like Max, Glassons, Icebreaker, and Barkers; ski-bunny go-to's like Kathmandu and Outdoor World; as well as boutiques like Goals and WORLD.
Best places to eat in Queenstown
Queenstown is home to some of the best eating in New Zealand (ok, we may be biased, but eating out is a must!). Check out our blog on great places to eat in Queenstown for some great options. Whether you're after family friendly or heading out on a romantic date night, there's something for everyone.
We hope you enjoy your trip in Queenstown this winter! If you do find yourself with a day off the slopes, come see us at one of our Queenstown bungy locations.
Still looking for other things to do off the slopes?
Things to do in Queenstown in Winter
What To Do In Wanaka In Winter
10 Cheap or Free Things To Do In Queenstown
What To Do On A Rainy Day in Queenstown