It's time to make your Christmas list then check it twice! Gifting season is here which means now is the time to start doing your annual Pinterest search for 'Gifts ideas for friends' or 'Cool Secret Santa gifts'. Some people have an abundance of hobbies that spark ideas left and right like Guy Fawkes night, while others are notoriously hard to buy for.
We've collected some great ideas in this gift guide for 2021 to take away some silly season stress, whether you're looking for a gift to impress Auntie Shaz, a stocking stuffer, or a workplace secret Santa. If you're not spending Christmas with friends or family this year, we love that these suggestions make it simple to send your well wishes anywhere in NZ. The best thing is that they're all local business owners or operators so you can do your part to support local this holiday season. 
Gift Ideas
If your special someone really loves having a tangible gift to unwrap on Christmas morning, here's a few ideas to get your wheels turning. 
We Love Local Gift Basket
We Love Local have amazing gift baskets to offer and are committed to only featuring New Zealand owned products in their bundles. You can search by category to find the perfect basket for whoever you have in mind. We Love Local really gets specific, allowing you to choose from products based in a certain region (Otago gift basket is coming soon) as well as search by dietary requirements, best friend gifts, alcohol gift sets and more. Their special Limited Edition Christmas Gift Box is currently available featuring an amazing wine bottle that wishes the recipient a Merry Kirihimete. Treat your loved one to a whole box of goodies while supporting a whole bunch of kiwi businesses; sounds good to us. 
Surely we all know someone that bought 15kgs of yeast and hops to brew their own craft beer but never got very far (they still enjoy the finished result nonetheless). Tickle their taste buds by ordering them Canyon Craft Beer with online 'Beer To Your Door' shopping. If craft beer isn't really your thing, opt for the Hazy Mix 6, perfect for a fun gift, and give them a tasty selection so they can choose a favourite for themselves. Depending on the flavour, you can choose from packs of 4 to 24. Canyon Beer is locally brewed in Queenstown with passion and flavour making it a gift packed with personality.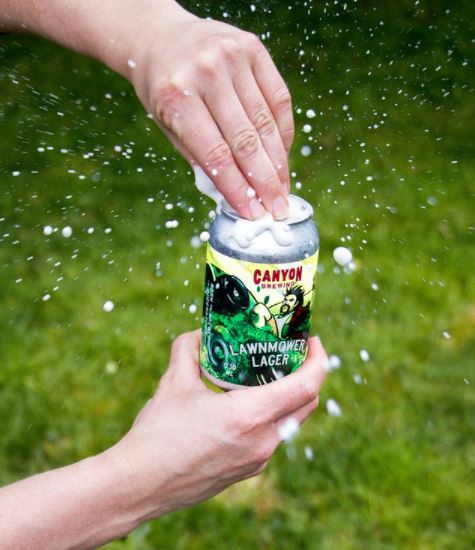 There couldn't be a more perfect present for a kiwi Christmas! This Kiwiana Christmas Stocking is handmade here in NZ by 'Stitched By Jess' on the Chooice store. With a Tui print, this encompasses the colour and fun that we inject into our holiday season. Great for a secret Santa present on it's own or to hold all of the stocking stuffers on Christmas Eve, this will put a smile on any kiwi's dial to celebrate summer and the silly season.
If there's someone in your life that can't stay in one place for very long, grab them a six month Department of Conservation Hut Pass so they can roam the hills carefree this summer. At times, the infamous Routeburn Track looks a little too crowded, so help your loved one take the path less travelled all the way to a DOC backcountry hut, your shout!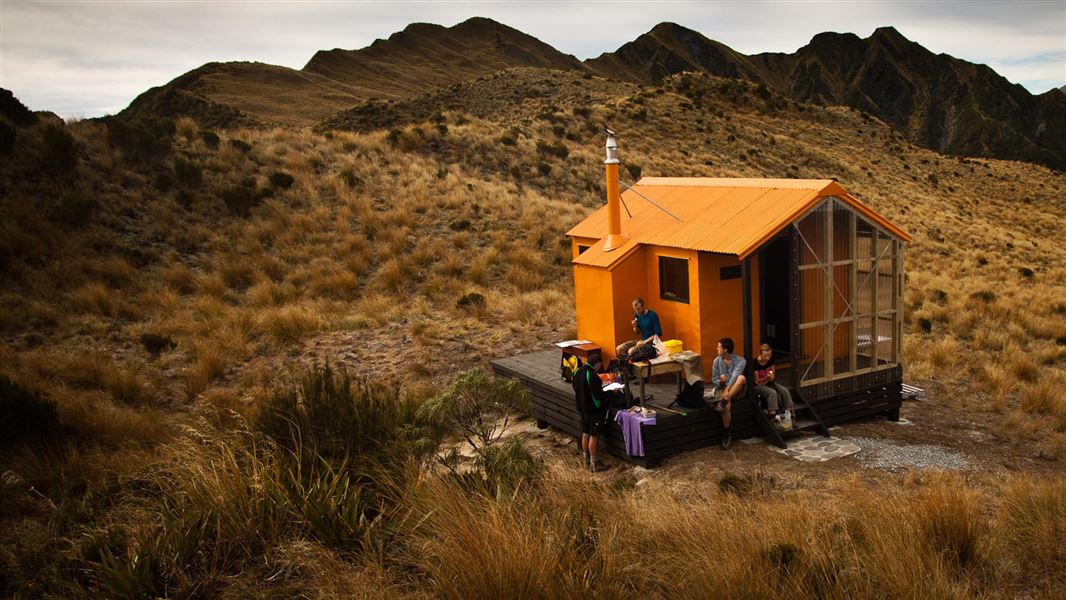 Gibbston Valley Summer Concert Tickets
There is no better way to spend a summer day than dancing in the afternoon sun, drink in hand, surrounded by the stunning scenery of Gibbston Valley. Think of that mate that loves to boogie and electric slide a couple of Gibbston Valley Summer concert tickets their way! Bonus points if you offer to babysit any underage party crashers.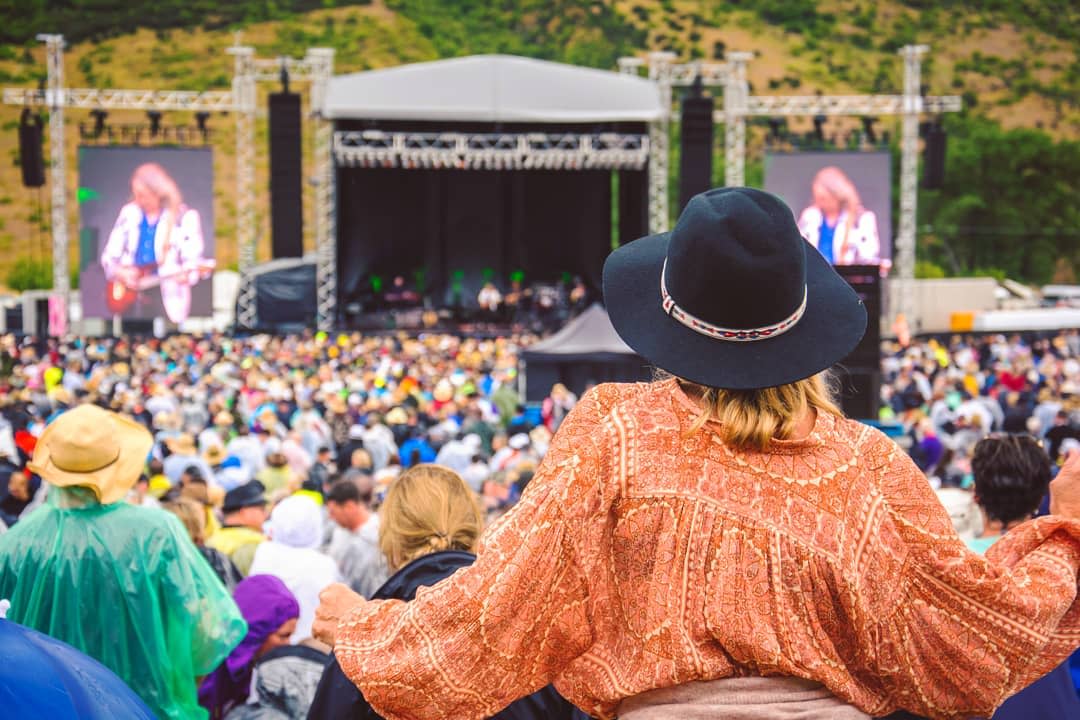 Gift Vouchers
Gift vouchers for activities or stores can be called upon for any occasion. Really stumped for ideas? Voucher. Recipient values an experience more? Voucher. Left it to the last minute? Voucher. Here's a few local Queenstown/Lakes businesses that make opening a gift voucher just as exciting (remember to wrap it up in the biggest box possible for a classic Dad joke). 
AJ Hackett Bungy Activity Voucher
Bungy jumping was invented and pioneered in Queenstown, New Zealand and we've been locally owned and operated since 1988. Give the gift of awesomeness and give someone a push in the right direction (head first) towards one of our 13 activities across New Zealand. We've got bungy jumps, swings (not the normal playground kind), a zipride and much more, making it the perfect pressie for almost anyone including kids! You can have a hand in an unforgettable experience. Opening a bungy voucher is like winning the paper crown in a Christmas cracker…only significantly better. And to put the icing on the Christmas cake – all of our activity vouchers are 20% off under December 10, 2021 when you use promo code 20OFFGV at checkout.
Known as the relaxation hot spot of Queenstown, Onsen Hot Pools has the views and spa services to end anyone's 2021 on a serene note. Giving the gift of relaxation is so thoughtful since you know they'd likely never get it for themselves. Choose a voucher for the Original Onsen Experience, Outdoor Onsen Experience, Serenity Soak or Ultimate Relaxation Experience and see the tension melt from their shoulders when it's opened. 
Novice fishermen or experienced anglers are all welcome at Hook Wanaka for a freshwater fishing experience to remember. You can buy vouchers to go towards various options including fishing gear rental, guided fishing lessons or just dining at the lovely grounds. The ultimate experience is fishing at Hook Wanaka then relaxing with a drink in the afternoon as the chef prepares your catch for dinner or lunch, fresh as can be. This is a very unique experience and there's a 98% chance you'll have the best gift idea in the room with this voucher.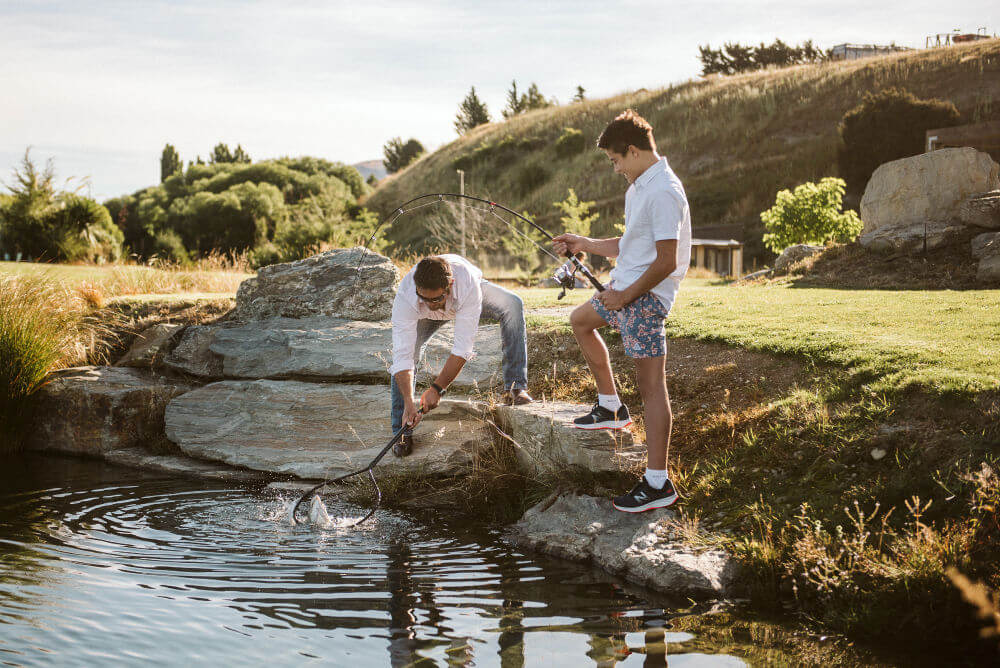 Cardrona Mountain Carting Voucher 
We love using gravity to create thrilling experiences and this is another super fun activity you can gift as a voucher. In summer there's no sign of snow on the Cardrona ski runs so they dust off the three-wheeled speed machines and fly down the dirt tracks on gravity propelled mountain carts. You can (responsibly…) drift around corners and race against your own best time. Shout your adventurous mate to a seriously good time on the mountain.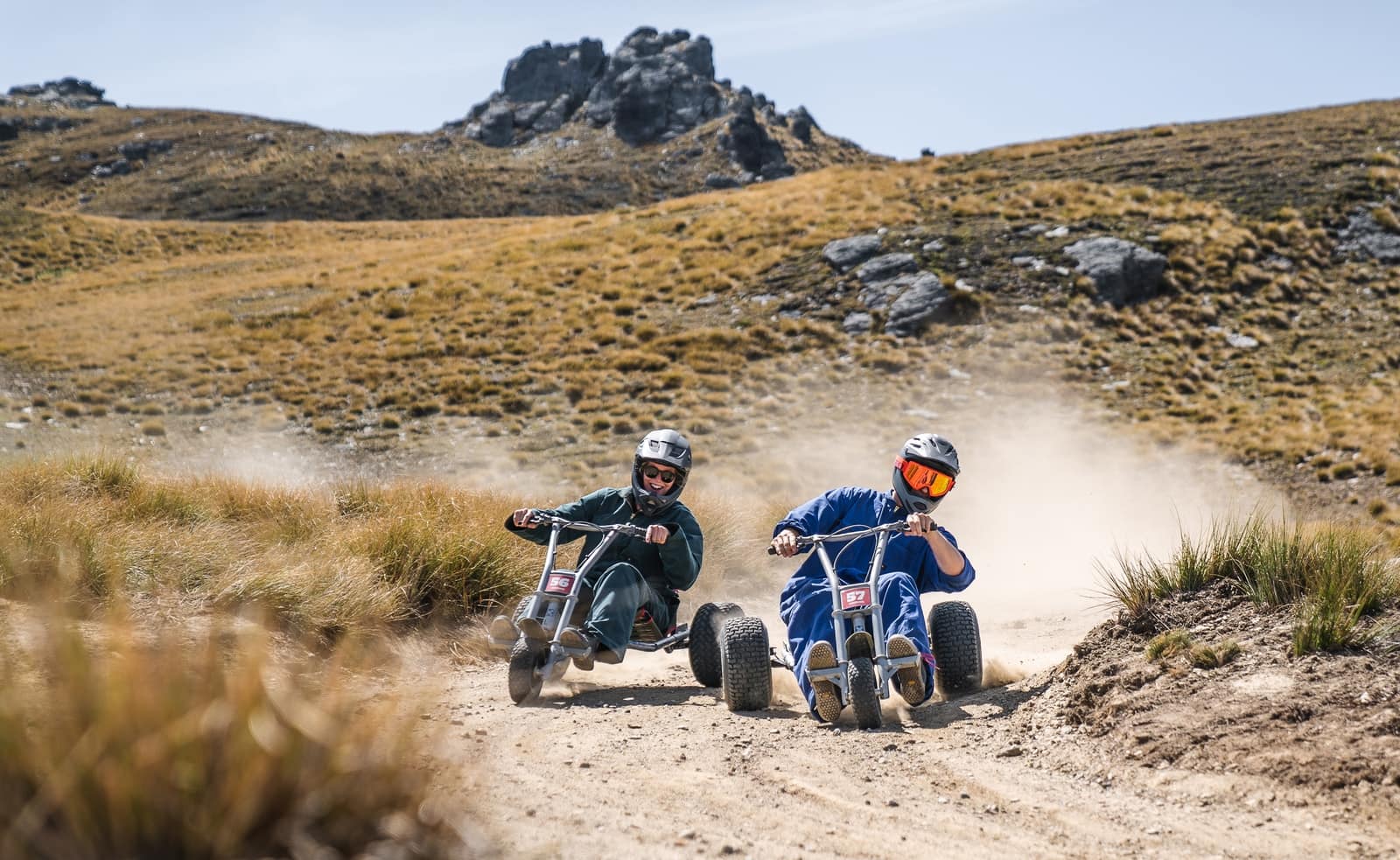 The sky's the limit! If you're really wanting to splash out and set the standard for presents up in the clouds, grab a voucher for a HeliBike NZ. With a helicopter kitted out for both riders and their bikes, HeliBike NZ has access to private land and unreal, 360° views. Whether it's a gift for a seasoned pro or someone just finding their wheels, your voucher can be the ticket to those secret spots that are otherwise unreachable for a mountain biker; you can't put a price on that. 
Think outside of the (gift)box this Christmas and go for locally sourced products to give back to our small businesses and your loved ones at the same time. If you're keen to give an experience that can't be contained with wrapping paper or measured in sticky tape, grab a gift voucher and create memories lasting well beyond just Christmas Day.