The months are flying by and that one glorious word is beginning to tingle on our tongues; SUMMER. The season when you're free to roam uninhibited by gloomy weather and the only long-sleeve layer you'll be wearing is a thick sleeve of sunscreen. We know everyone is knocking off work for the 2022 Christmas holidays, so make it one to remember in the South Island this summer. Queenstown is more than ready to host the adrenaline junkies, the sightseers, the families, and all other travelers, both domestic and international, that are keen to experience the adventure capital of New Zealand. 
With tourism recharging to full power, it's obvious that NZ hot spots are going to be booked and brimming, with some predicting that summer 2022 will see record-breaking tourism numbers.  The key to a successful Christmas break in Queenstown is to be prepared. Plan well ahead of time and book your accommodation, activities, and key tours as soon as possible. Don't miss out! This guide will help you have your finger on the pulse and your mouse on the 'book now' button to avoid disappointment. 
Booking Your Holiday
When To Visit 
The best time to visit New Zealand (other than if you're keen on some mountain powder) is in the warmer months, between December-March. During Summer in New Zealand, the weather averages mid to low 20s (°C); hot enough to enjoy a chilled drink and dip in the lake but still bearable while you're outdoors enjoying the stunning scenery. 
Activities
By booking directly and as early as possible it's generally known that you'll get a good deal, and this is true with many activities in Queenstown too. Planning your travel early ensures you catch any good early bird discounts.
AJ Hackett Bungy offers $10 off if you book 10+ days in advance and, if you're really on to it, $20 off for bookings made 20+ days early. If you've been on the fence about leaping off a perfectly good structure, surely this deal pushes you over the edge…literally. 
Keep an eye on seasonal specials for the Kawarau Jet, as they often have offers for each upcoming season. Their current Spring Special* can get you a good deal leading up to Christmas and summer may have a special silly offer. 
*Spring Special is active at the time of writing 20.08.22. Special ends 30.09.22. See KJet Website for all key dates and terms and conditions. 
As peak season grows closer, early-bird discounts will start popping up all over Queenstown so 
it's your chance to be organized, secure your spot and get yourself a great deal! You can also keep an eye on this events page to get the inside scoop on every Christmas event in Queenstown, big or small! 
Flights, Accommodation, and Food 
When to book your flights, accommodation, and meal reservations in Queenstown is an easy one; as soon as you possibly can! The Christmas period has notoriously inflated prices in these areas due to high demand, especially with many international travelers vying for limited flights, so flight and hotel prices are unlikely to get cheaper as time goes on. Travel looks a little different after the pandemic that shall not be named; hotels in operation may have changed, restaurants may be limiting their tables, and many other changes have become the norm and will all mean that pre-booking is essential to secure the best spots!
How To Plan
The best way to plan your Christmas holiday in Queenstown is to check out official destination websites such as the official New Zealand and Queenstown tourism websites for all the best recommendations on things to do, see, eat, and where to stay. 
Queenstown Christmas & New Years Activities 
The Kawarau Bungy draws adrenaline junkies in from near and far. People travel from all corners of the world to stand on the edge of our Bungy Jump platform and (hopefully) experience the absolute euphoria of bouncing around over the Kawarau River. A Bungy Jump can be completed by anyone and everyone (some age and weight requirements apply) since it's the courage inside that matters. For those 18+, we also have the Liquid Courage bar overlooking our spectator deck that always gets a visit from prospective jumpers on their way to the bridge! 
This activity is known as the World Home of Bungy and this summer will see tons of people leaping at the chance to experience the world's first commercial Bungy site. Our Bungy Jump centre will be PUMPING which means a great atmosphere and a huge emphasis on booking your spot now. 
The Kawarau Zipride is a family favourite! You and the kids can get geared up to race side-by-side down the 130-metre Zipride, zooming over the Kawarau River. It's also a great alternative if you're not too keen on the Bungy, or are onsite already to spectate. 
Are the kids pretty brave already? They can ride the Zipride backward, upside down or, our personal favorite, in the 'Superman' position! Do you get your maximum kicks watching others do the crazy stuff? We still have plenty to make your day awesome. Our cafe serves Ferg Baker and coffees to keep you hyped all day. 
Over the Christmas period, the school holidays are on and we're also adding international visitors into the mix this summer, so you can imagine you need to book your Zipride as soon as possible so you don't miss out on the fun. We also offer a FREE Bungy Bus from Queenstown Central that you can secure by booking your seats here. 
Scenic Bike Ride – Better By Bike


Better By Bike offers great e-bike rentals to explore stunning remote views,

swimming holes and perfectly relaxing rest stops along the river's edge.

We recommend riding

The

Arrowtown 5 Bridges

trail if you're looking for a trail suitable for all skill and fitness levels with the best view on two wheels. You make your way to Gibbston, riding alongside the Arrow River, across five exciting suspension bridges, and finally arrive at the historic Kawarau Bridge. This makes a really convenient itinerary starter so you can make it to your Bungy or Zipride booking in style…see how we planned that for you.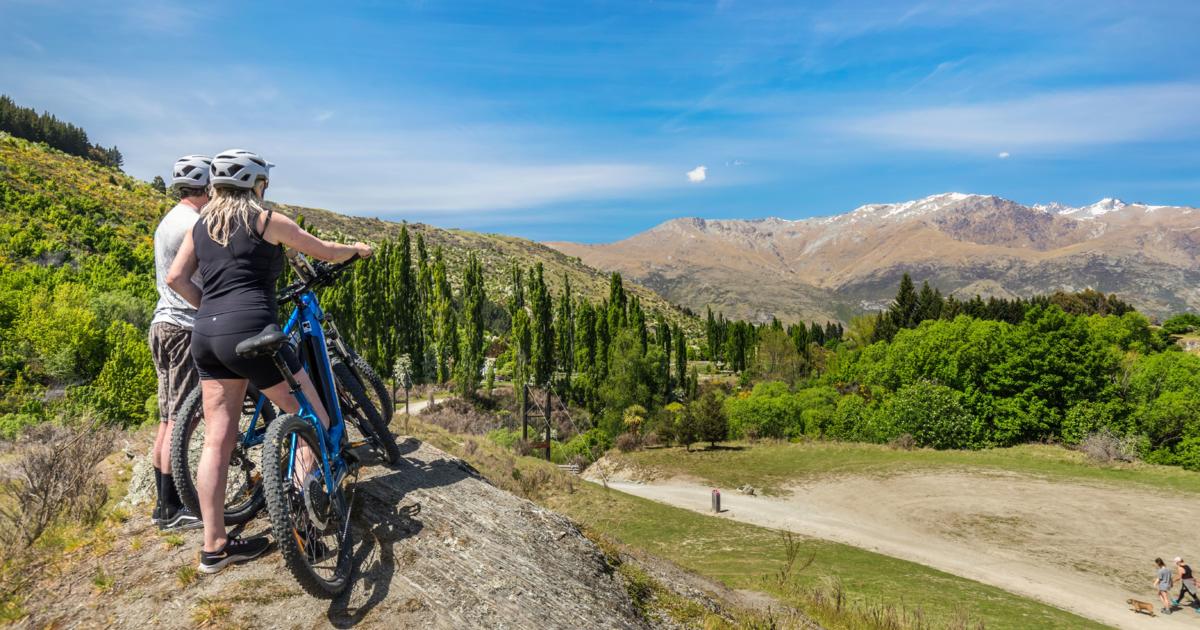 If the lakeside summer heat makes you work up an extreme sightseeing sweat, the Minus 5 Ice Bar is the perfect place to chill out. This unique bar is a classic bucket list activity for the whole family. You can gear up in warm clothes provided by Minus 5, enjoy a bar made completely out of ice, decorated with ice sculptures, and sip a cocktail or mocktail from your solid ice cup; your drink will never get warm! Wanting a more full afternoon? The Fire & Ice package is the perfect evening for families or large groups; chill out in the ice bar, then defrost in their sister bar next door, Little Blackwood, with a view over lake Wakatipu.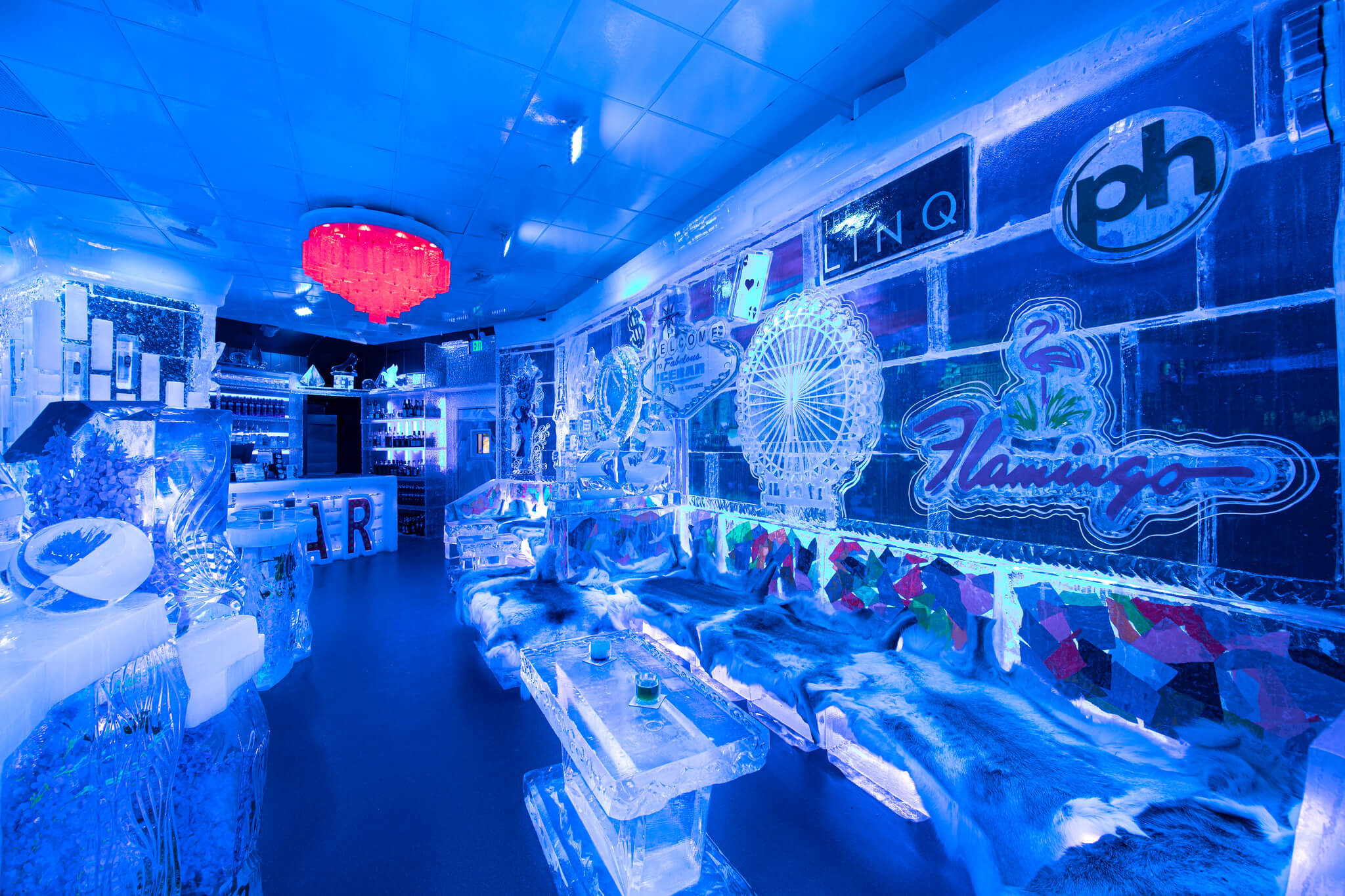 Escape the summer heat and let the wild winds of IFLY cool you off and make you the coolest indoor skydiver around. IFLY gives you the most convenient and achievable skydiving experience by transferring the thrill into an indoor wind tunnel that will still send you flying. Soaring, flipping, and twisting in the air is the perfect way for anyone to get their adrenaline fix at a popular indoor activity. With skilled instructors ready to help you out and small groups in the wind tunnels, booking your flight will ensure you can #earnyourwings and not miss out.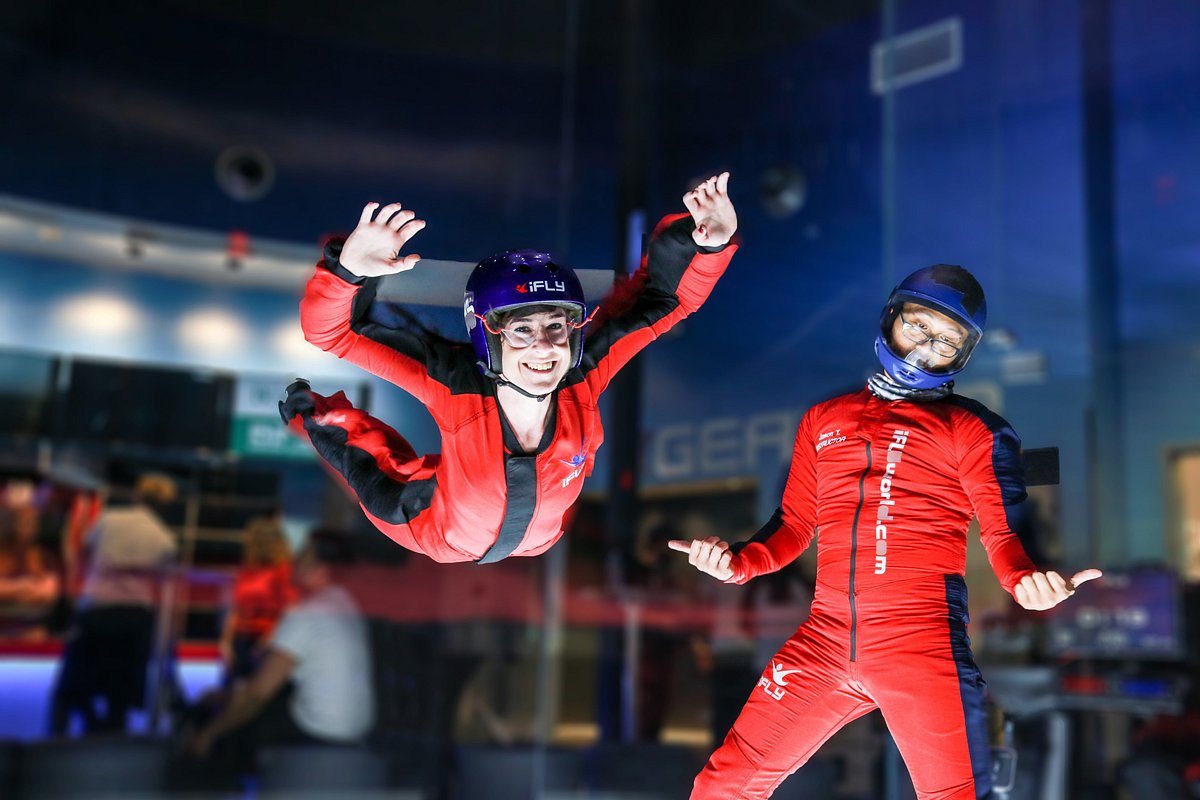 When you're visiting a new place, it's always good to see things from a different perspective; like rising up above Lake Wakatipu for a birds-eye view of Queenstown and the lakefront with Queenstown Paraflights! There's nowhere you'd rather be in summer than cruising the third largest lake in New Zealand on a boat before floating gently under a giant smiley-faced parachute, trust us. Get strapped in as a solo, tandem, or triple seated flight and enjoy the vast below, flanked by mountains on all sides.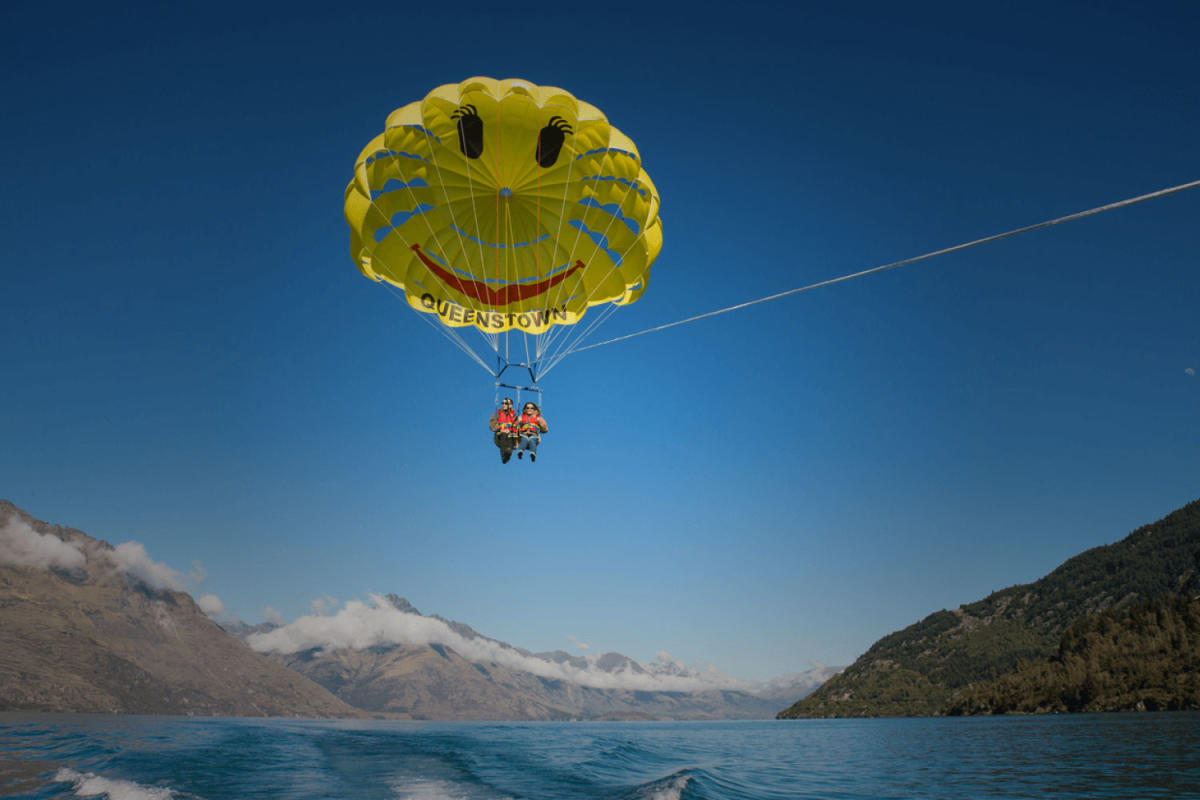 Experience a historical and picturesque activity in the heart of Queenstown by cruising Lake Wakatipu on the TSS Earnslaw. The TSS Earnslaw took its maiden voyage in 1912 to transport livestock before being refurbished in 1984 to begin her new life as a cruiser for tourists and locals alike. To this day, you can still take a 1.5-hour cruise to explore the ship's decks, engine rooms, and historical displays and see all the bits and bobs that make it the only remaining commercial passenger-carrying coal-fired steamship in the southern hemisphere. If you're after some extra family entertainment, ferry across to Walter Peak High Country Farm to experience horse treks, heritage tours, barbecue lunches, and evening dining at the historic Colonel's Homestead. This is a huge bucket-list activity for both locals and travelers wanting a good day on the water, so book early to see a slice of South Island history.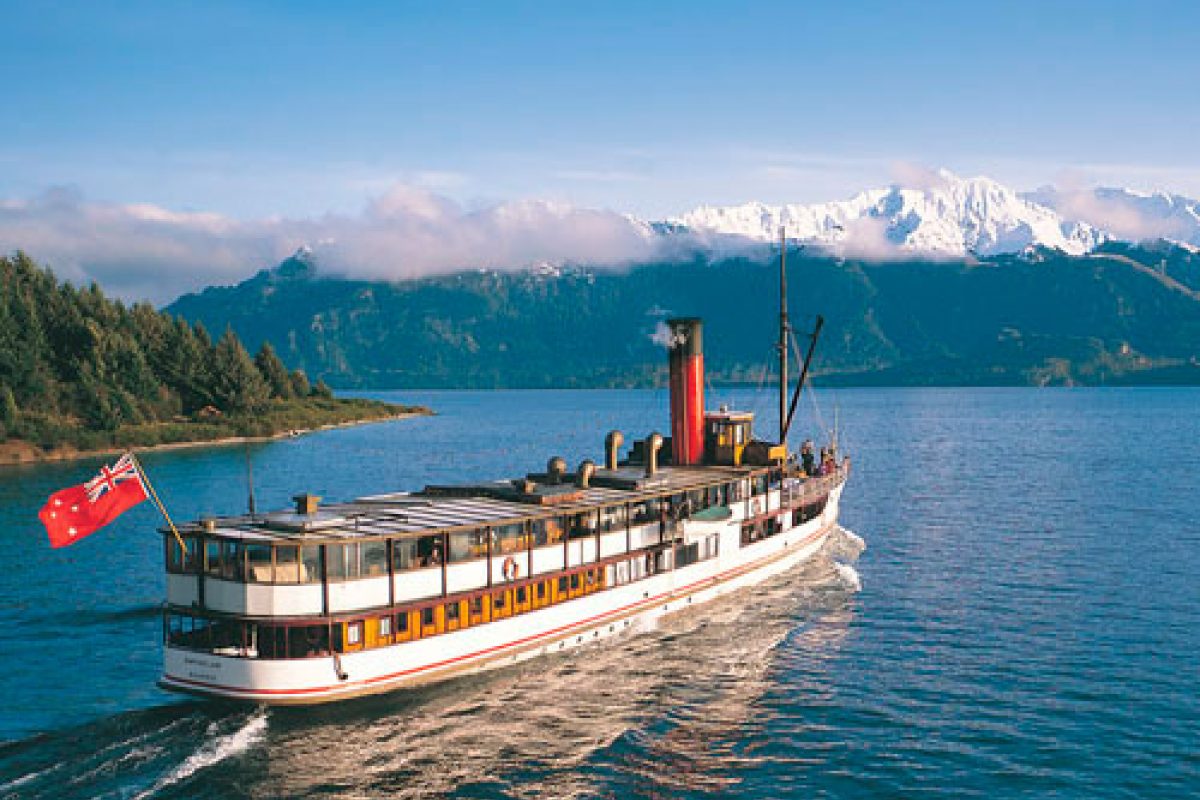 The upcoming Christmas holidays will turn Queenstown into a busy, bustling, and hugely atmospheric place to be. We really want you to make the most out of your holiday by experiencing all of the best activities, food options, and accommodation that Queenstown has to offer, but you can only do that if you book early and don't miss out. This summer is going to be one to remember; will you be here to experience it?