Most people don't get a dog with the goal of leaving them at home! The best businesses are those where dogs are not just allowed, but welcome with open arms and lots of pats. If you're looking for dog-friendly businesses in the Queenstown-Lakes District, we've listed a few cafes and bars, plus activity choices a little more inclusive for your furry friend.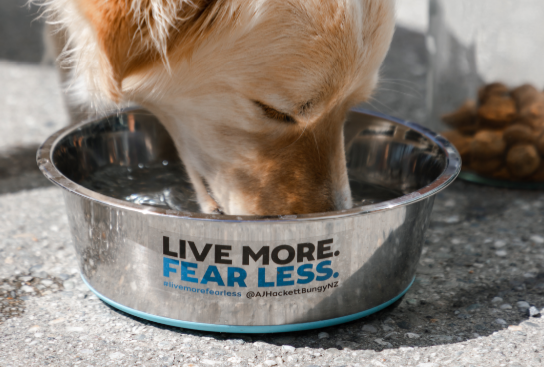 Cafes and Bars
If dogs could talk, they'd ask to be shown a good time. Perhaps, if they're any breed of doodle, a good yet classy time. Kinross is the unique combination of a stunning winery, high-class restaurant and boutique accommodation set in Gibbston Valley.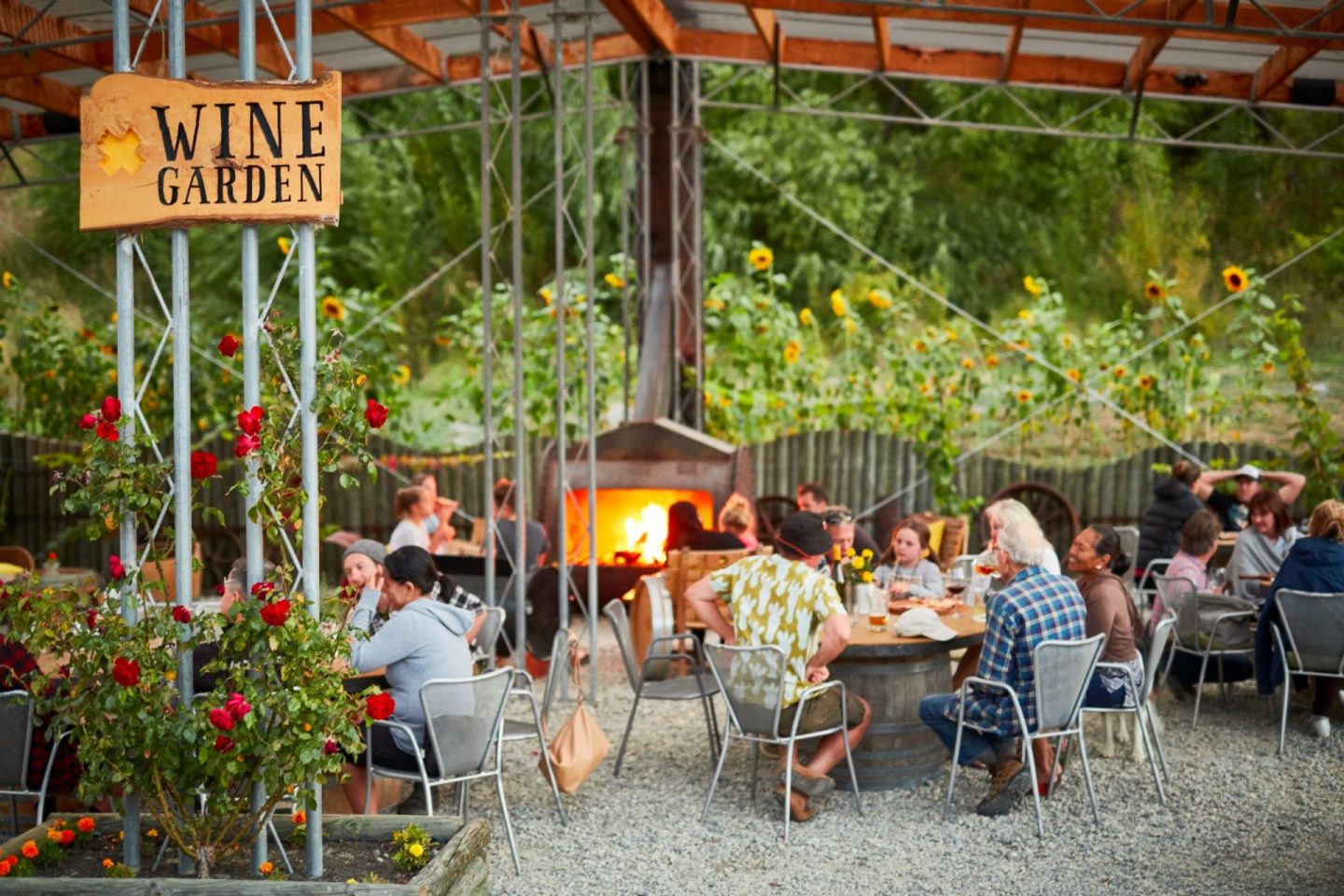 Treat yourself to a day of wine tastings and top-quality meals without wondering who's going to feed the dog overnight, because they can come with you! Dogs are invited on your vacation in the vines and can stay with you in Kinross's vineyard cottages, each with a view of the surrounding mountains. Dogs are not invited to the outdoor hot tub session, however. 
This lovely bistro is in a stunning location along the Frankton to Queenstown trail. It provides the perfect break from dog walking duties. Hit your steps with your four-legged friend before taking a seat to relax outside with great coffee and interesting historical significance. Did we mention it's right on the lake so you'll have amazing views of Lake Wakatipu and the Remarkable Mountains.  
The Boat Shed makes great choices for sustainability so it's awesome to support them by bringing your keep cup or mug from home. Bringing a mug for your puppuccino is optional!
After your dog takes you for a walk around the Arrow River, head up to Slow Cuts to experience a perfect harmony of slow cooked meats and the classic pub burger. With sides like Mac n' Cheese or a lunch like Buttermilk Fried Chicken, your pup may feel a bit ripped off with just a water bowl so have some treats on hand. It would be rude not to try out their infamous fried smashed potatoes; be warned, danger of being inhaled by little furry mouths due to deliciousness. 
Altitude Brewing is a local kiwi brewery taking inspiration from their roots, with craft beers such as Powder Day, Southern Lights and Mischievous Kea. There's nothing better than a Sunday arvo with your beloved dog in Altitude Brewery's outdoor area. You can't beat it on a good day. Relax in the sun overlooking snow capped mountains while enjoying your favourite drop of craft beer! Try their expertly crafted 'Sled Dog' in the presence of your very own Queenstown born pup (no beer in the water bowl, people). Watch the Altitude Facebook page for live music announcements and epic pop-up food trucks like regulars Italian Way Woodfired Pizzas and The Lab Kitchen.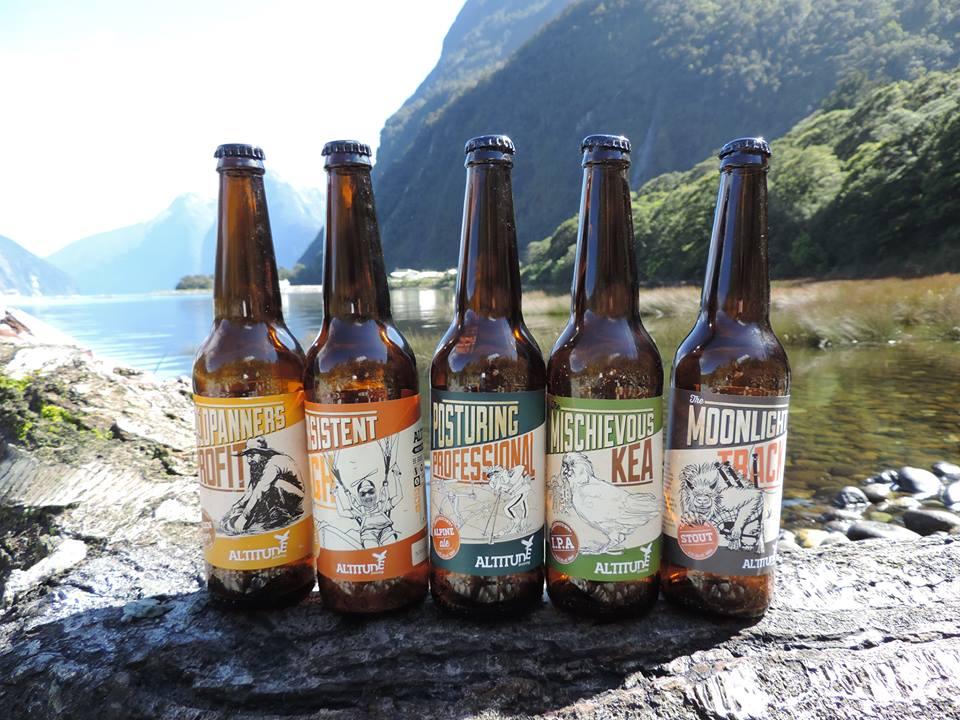 Activities
Bike the Arrow River Five Bridges Trail
Tire out your pup so the couch cushions stay whole. Dust off your bike and grab the lead! We recommend riding the Arrow River Five Bridges Trail if you're looking to get outdoors while also getting photo opportunities, swimming holes and idyllic rest stops along the rivers' edge. The trail is suitable for all skill and fitness levels of both humans and canines with the best view on two wheels (or four legs). It's something a little different than the usual walk or dog park to stimulate their curiosity and interest. You'll ride alongside the Arrow River, cross five amazing suspension bridges and finally arrive in Gibbston Valley where you'll find the Kawarau Bungy Bridge, wineries, breweries and more!
The World Home of Bungy – Kawarau Bungy Center 
There is a possibility that this whole article was a ploy to make sure you bring your dog to see us at The World Home of Bungy. There is nothing that makes our crew happier (apart from helping people live more and fear less) than being visited by any kind of dog; at one point we even had an Instagram page dedicated to the dogs we see at work!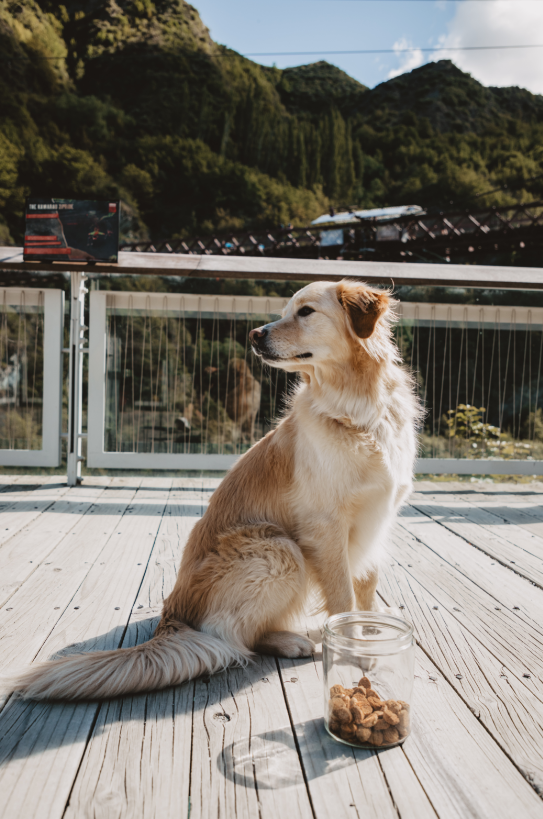 With a Zipride, Bungy jump and full cafe on site, there's so many exciting things to fill your day with your pooch right there to experience it all with you. We're happy to get the dog bowls out on a hot day or, if we have time, watch your fur baby while you complete your adrenaline filled activity! Bring on the dogs at the Kawarau Bungy Center! …please. 
Heading into the mountains is one of the most well-known adventures between Queenstown & Wanaka. Snow Farm has special dog passes so every member of the family can enjoy the 55km of trails. Humans can ski or snowshoe and dogs can be off leash on certain trails. Located just outside of Wanaka on the stunning Cardrona Valley Road, the unique mountainscape makes for a seriously good time. Ensure you read the rules about dog passess on Snow Farm's website.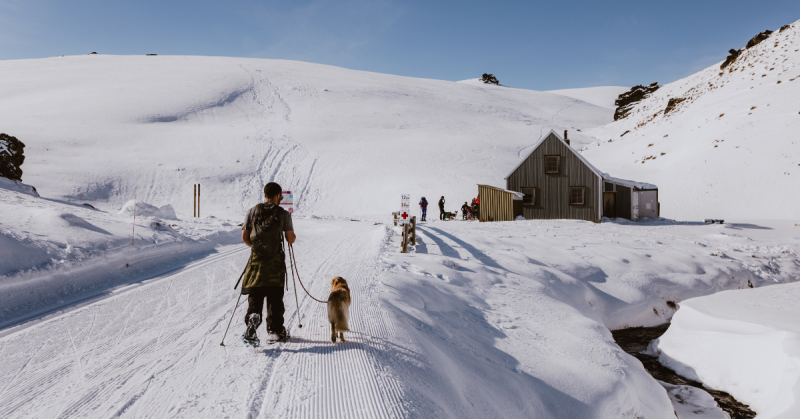 Accommodation
If you're a visitor to Queenstown, all of these great places to visit wouldn't be possible without pet friendly accommodation options which can be difficult to find. There are quite a few helpful resources out there provided by people who faced a similar issue. Bring Fido has collated a page specifically for those that love to travel with their dogs to make this part of the trip planning a little easier. 
A dog becomes your best friend and a solid member of your family, so they shouldn't have to always miss out on the fun. Whether you're a Queenstown local or just passing through, there's plenty of dog friendly options that welcome everyone; two legs or four!