Queenstown is a place where the most luxurious and exciting activities are possible and the Southern Alps can literally be at your fingertips (after a short helicopter ride). You can fill your day with endless options while also tailoring your experiences to match your deepest travel desires. Did you specifically come to visit the most exceptional vineyards? Or were your golf clubs the first thing you packed? We've compiled the most bespoke and customisable tours, activities and retreats in Queenstown, New Zealand so you can craft your holiday into one big bucket list. 
This is one of the most secluded and exclusive luxury lodges in the world. With only four private chalets located high in an alpine meadow at 900 meters and surrounded by incredible mountain views, Minaret Station's point of luxury is as high as the peaks they're surrounded by. There are no roads leading to this incredible lodge so you need to reach Minaret Station via a stunning and exclusive helicopter trip. Enjoy a delicious glass of wine on your chalet's private deck or venture a little further from the lodge: Minaret Station has any number of exclusive excursions to choose from including a ridgetop champagne picnic, heli-skiing, guided hunting trips, and guided hiking. This alpine experience attracts undeniable global attention, including from its former Canadian owner, singer and songwriter Shania Twain. Whether you visit Minaret Station in winter or summer, the remote location and luxury lodge will show off the best of New Zealand's natural wonders.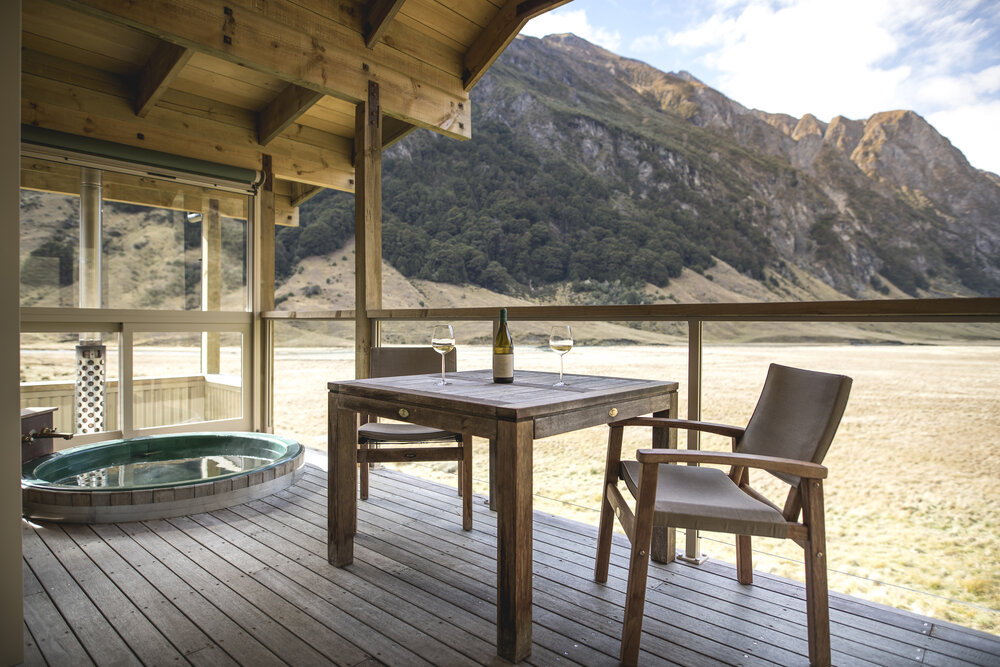 Helicopter to the Nevis Playground 
The Nevis playground is a hotbed of extreme adrenaline with three distinctly unique experiences to get your blood pumping. We provide the ultimate thrillogy of a Bungy Jump, human catapult and Queenstown's biggest canyon swing – the Nevis Swing. The Nevis site sits among dramatic ridges and miles above the Nevis River. Skip the bus; travel in a private helicopter so you can experience the ultimate mixture of luxury and adventure. Start by leaping into the landscape on New Zealand's highest Bungy Jump; you'll have plenty of time to think about why they call Queenstown the adventure capital of the world while you freefall for 8.5 seconds. Next, channel your inner superhero as you get launched across the valley on the Nevis Catapult, reaching 100kph in 1.5 seconds. Finally, finish off your bespoke travel experience by swinging through the alpine air in a 300m arc on the thrilling Nevis Swing. Luxury travel doesn't get more bespoke than sandwiching the best adrenaline activities in Queenstown between two private helicopter rides!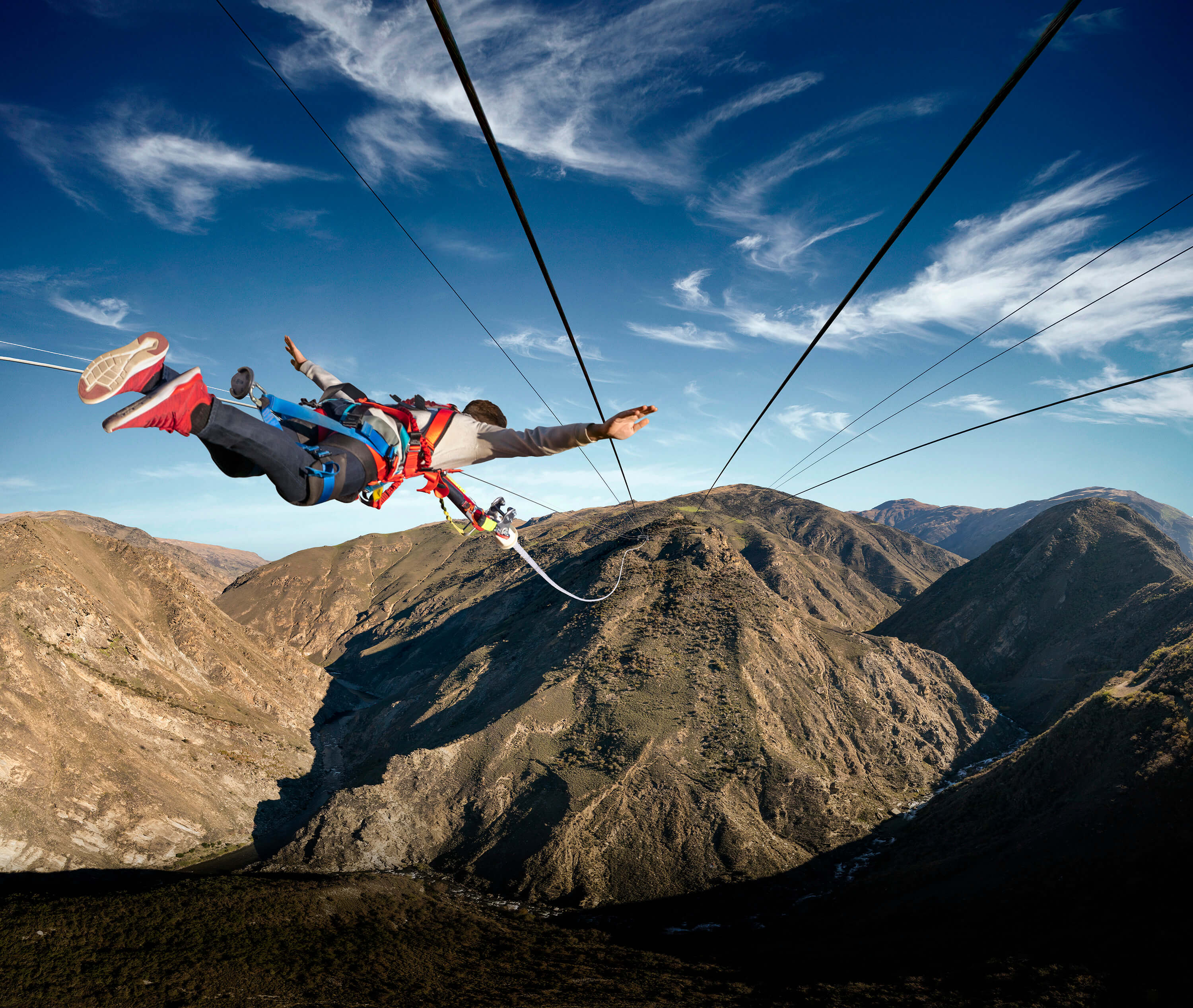 Over The Top Golf – A Hole In One At 4,500ft
You may have been to some beautiful golf greens, but you've never seen anything like this. Join Over The Top helicopters on a once in a lifetime putt; a pristine green nestled 4,500ft among the Southern Alps. Enjoy a short scenic flight over Queenstown before landing on the ridge to play the most picturesque round of golf you've ever seen. You'll tee off at one of the four tees,  hoping that your ball lands on the main green rather than in Lake Wakatipu, then proceed down the ridge to sink it. Golf is relaxing but also competitive, and this experience is no different; don't fumble your chance to claim a spot on Over The Top's public leaderboard. This truly unique experience for golfers and spectators alike is one of the most scenic and bespoke experiences in Queenstown.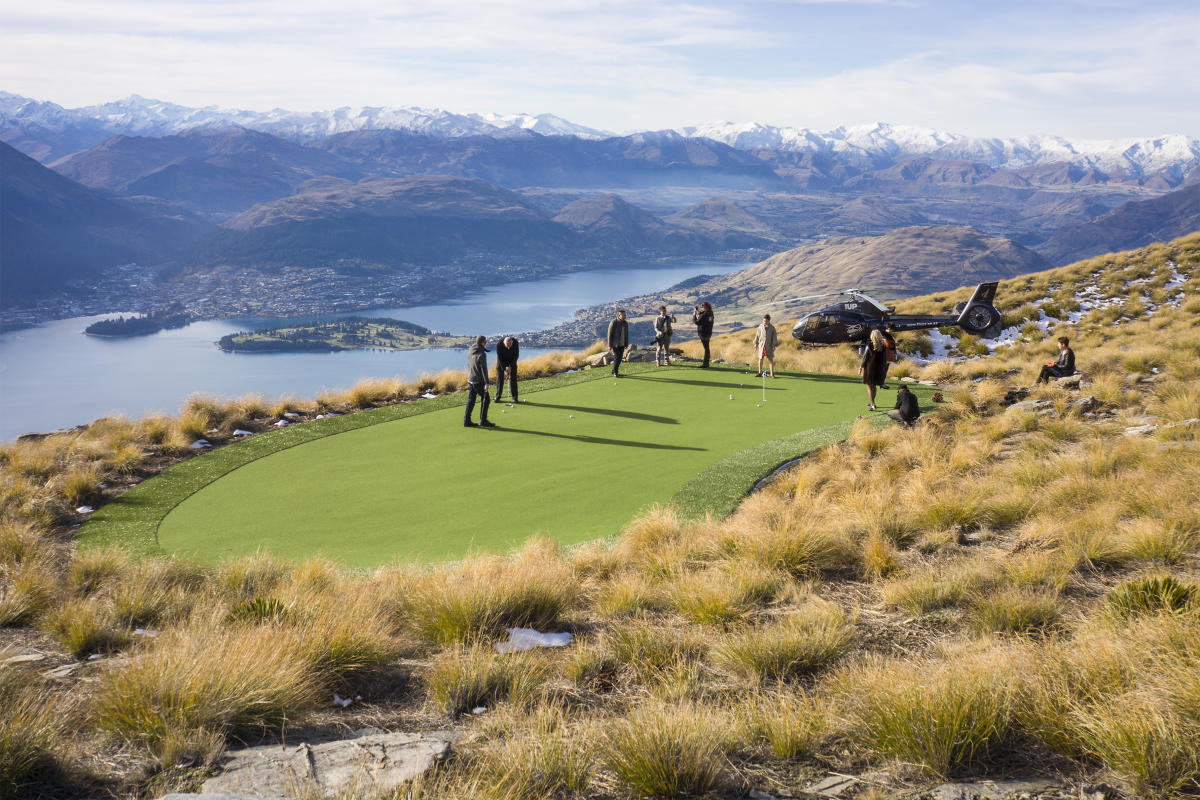 Picnics are a great chance to spend quality time with special people while also being immersed in nature, so why not elevate your picnic to alpine proportions. Over The Top helicopters offer a magical picnic experience where you can enjoy your selection of meats, cheese, fruit, and champagne in a secluded mountain environment. With a scenic helicopter ride each way and a cozy picnic lunch, there is no better way to appreciate the vast landscapes than being dropped off right in the middle of it (champagne also improves the experience too). 
When it comes to bespoke and luxury wine tasting experiences, Black luxury tours don't hold back. There are no set tours or boundaries for your day, allowing you to truly craft the tour around your interests and personal wine tasting bucket list, including a half or full day tour, being transported in a luxury vehicle, and attending private tasting in the famous Gibbston Valley or Bannockburn regions. For the ultimate bespoke wine tasting tour, choose a heli-wine tour to experience the sweet taste of luxury mixed with fine wine as you cruise among the clouds en-route to vineyards further South.
Soho Basin – Ski Queenstown's Private Ski Field
Skip the chairlift queues and rough runs to opt for New Zealand's most private and unique backcountry ski or snowboarding experience. Soho Basin is a private ski field in Cardrona valley that offers unparalleled snowcat access to 1000+ unspoiled acres; you can quite literally have the mountain to yourself. On your charter experience you can expect five star access to the mountain with the dining experience to match; a three course lunch is available at their private mountain hut prepared from Amisfield Bistro paired with Amisfield wines. There is no bespoke snow day quite like the exclusivity offered at Soho Basin.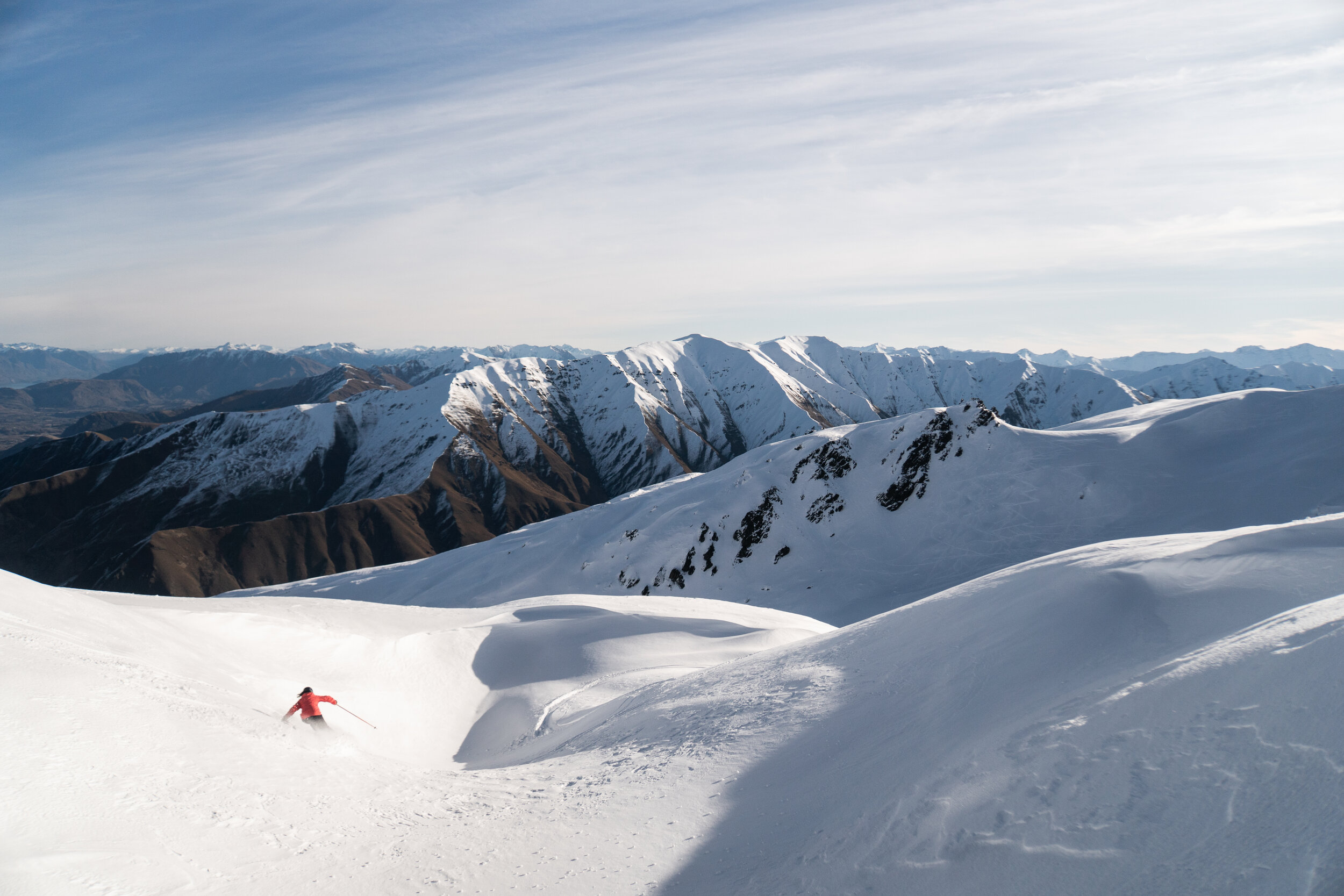 Book a Private Party at the Kawarau Bungy Centre 
The Kawarau Bungy is a hub of entertainment in Gibbston Valley. Not only is it the World Home of Bungy, but it also offers the ultimate venue for a private party. With over 30 years experience in turning on the wow factor, we are well equipped to cater your next event. You can book exclusive access to the function center for any occasion: from an intimate white tablecloth, fine dining experience to an epic rave for up to 200 people with a live band or DJ! We welcome all parties! Small or large. Rowdy or quiet. Everyone is sure to have an amazing time along with our amazing Crew to help you out… Your guests can choose to Bungy Jump or Zipride for an unforgettable experience, while those that aren't as keen can watch on with a drink in hand from our massive viewing deck. There's a big screen and high-quality sound system, food and drinks packages, and a personal event manager to help make your private party in Queenstown as bespoke and amazing as possible. Get in touch with us today to book.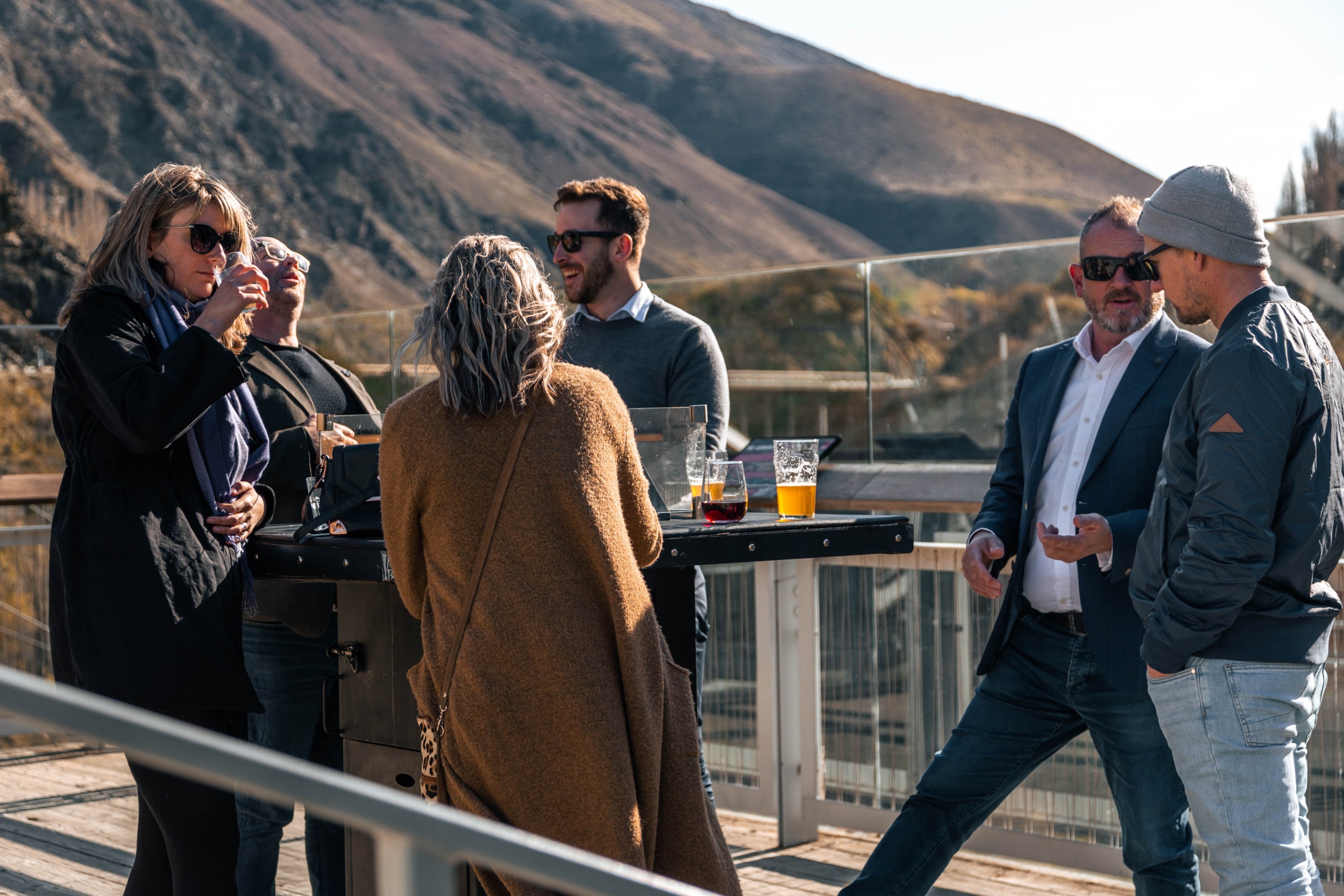 Aro Ha Luxury Wellness Retreat 
Aro Ha Wellness Retreat is a place of relaxation and indulgence, "where wellness traditions meet luxury". Hosted at their stunning lodge in the Southern Alps, the seclusion and scenery becomes a silent healing power during your six day stay. On your retreat you can expect a full reset of the mind and body when you participate in morning vinyasa yoga, mindfulness exercises, nourishing meals, and grounding walks in the subalpine environment. An Aro Ha retreat is one of the most stunning and private wellness retreats in Queenstown, with the benefits and personal realizations being the most bespoke, valuable takeaways.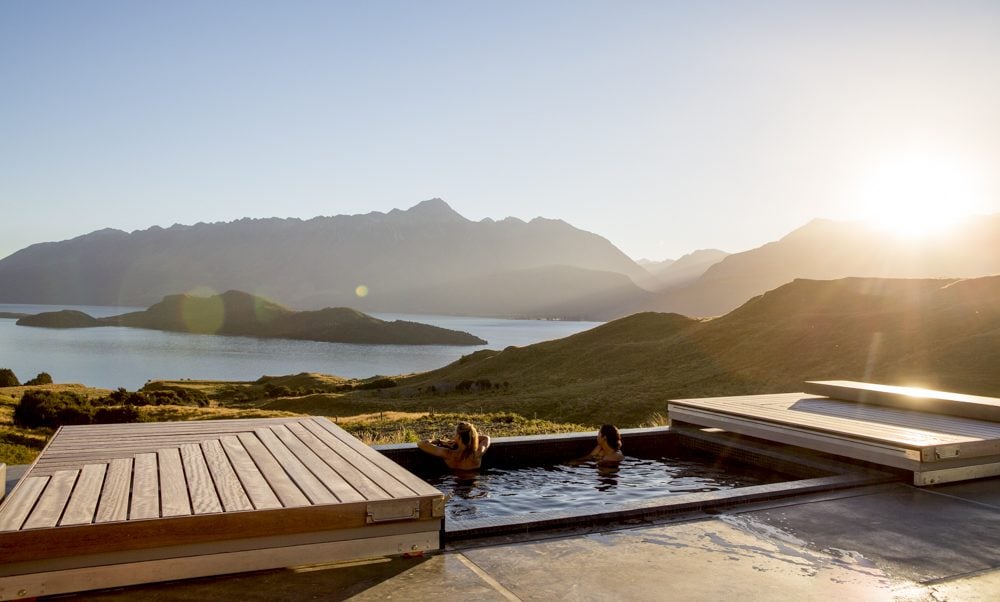 Take your daily walk to new heights by adding a helicopter and snowshoes into the mix. Touch Of Spice, a luxury tour company operating in Queenstown, provides a luxury tour for those that love the snow, a bit of walking, and stunning views. Soar far above Wanaka in a private helicopter before being dropped off to stroll among the mountains in snowshoes; the ultimate experience without the strenuous climb. When you reach the top, stop to take it all in as you sip a glass of chilled bubbles.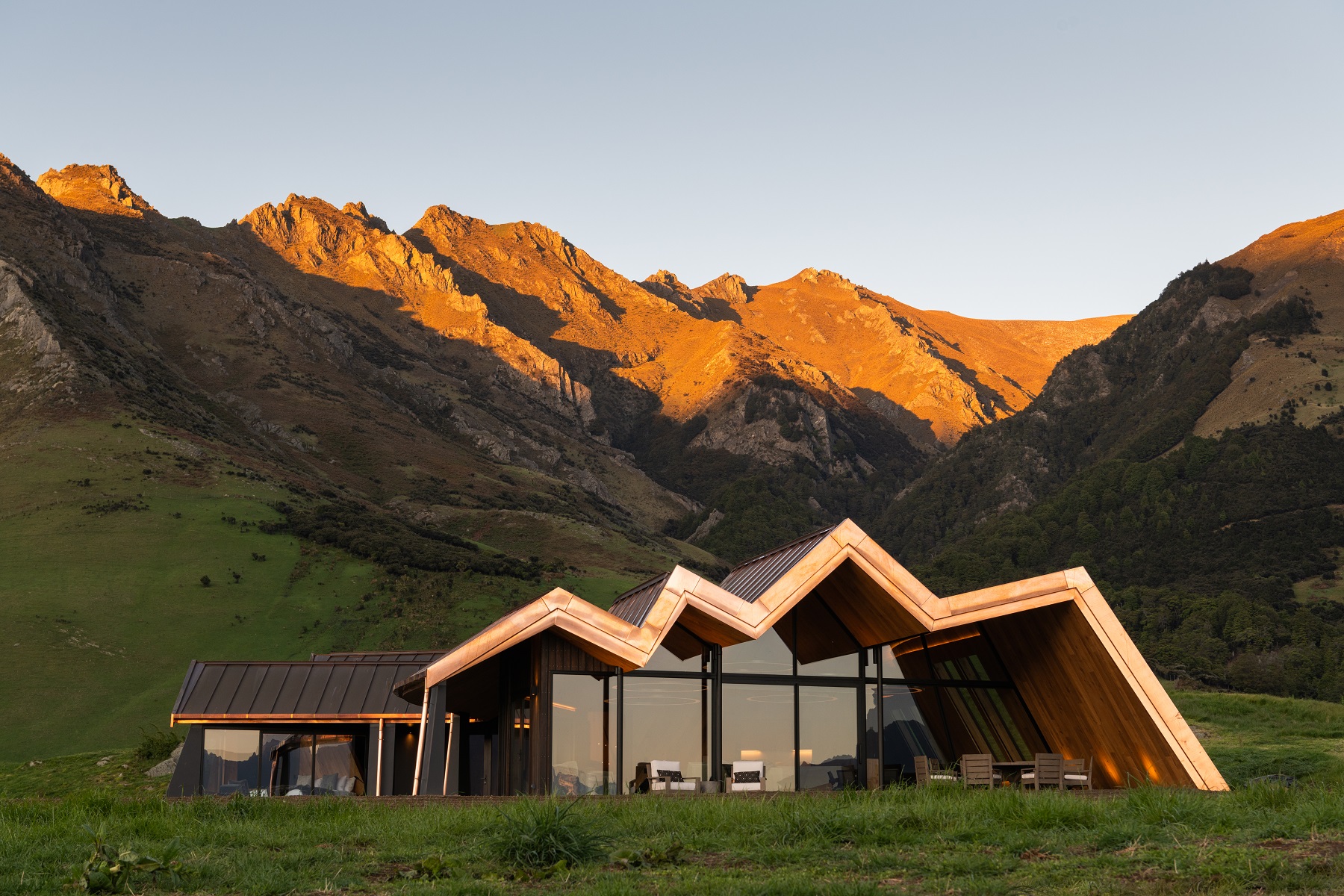 Planning a completely personalised and bespoke experience yourself can be tough when you're visiting a new area, but talking to a travel designer ensures you get expert, tailored advice. You can explain your interests, bucket-list activities and South Island must-dos so your personal travel designer can suggest and book luxury activities that are exclusively and unquestionably YOU. Touch of Spice offers customisable once-in-a-lifetime tours, including heli-hikes to glaciers, snowmobiling in secluded backcountry snow, and ice driving at a world-renowned automotive testing ground. 
Queenstown is a place of stunning natural beauty and endless travel possibilities. For as long as The Remarkables run North to South (hint: always, they're mountains), there will eternally be something to do in this glorious hotspot. With all of these truly bespoke and personalised activities, you'll be spending your holiday doing exactly what you want and doing it in style!