Dust off your wide-brim hats and relocate your breezy shorts, summer 2023 in New Zealand is about to turn it on in Queenstown! South Otago is known for great live music set in idyllic venues and the events on offer this summer, both big and small, are no different. We've collected some of the best upcoming gigs, festivals, and dates to remember so you know what's on in Queenstown this silly season. 
Queenstown Marathon
19th November 
The Queenstown Marathon is a fantastic summer event for all runners, from leisurely to competitive, as well as spectators and sightseers! Enjoy 70% hard-packed trails and 30% on road surfaces combined with a mainly flat gradient when you run your choice of four distances. Of course, the tracks are lined with Queenstown beauty and injected with an electric atmosphere, humming with accomplished milestones and conquered personal challenges. Whether you're going hard out or your boots (sneakers) are made for walking and that's just what they'll do..the Queenstown Marathon is "flat-out beautiful"! Tip: if you're already signed up and participating in the event, keep an eye out for epic local deals just for marathoners. 
Santa Paws at Coronet Peak
11th December 
Ol' Saint Nicholas loved meeting your furry friends so much last year, he redirected the sleigh back for another Santa Paws event at Coronet Peak! Take your best Christmas card photo yet at this fun summer event that is sure to have your tail wagging. No bookings are needed, just bring yourself, your pretty pup, and an optional gold coin donation for the SPCA. 
Electric Rush Charity Xmas Eve Blow Out
24th December 
Whether you're a Queenstown local, in town for a working holiday, or just visiting, there will always be somewhere for you to spend Christmas Eve! If you're far from home or family, choose your own company this Christmas Eve for a night of celebration and partying at the Electric Rush Charity Xmas Eve Blow Out.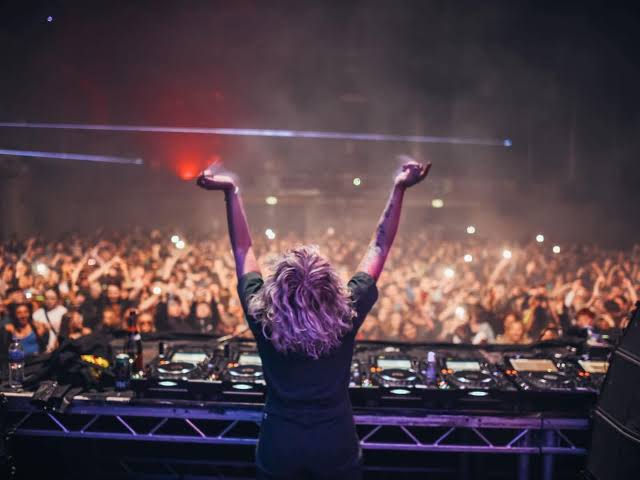 Entry is free into the 1876 courtyard to dance the night away, but any tickets purchased will give you priority entry when (not if) the venue gets filled with a merry crowd. All proceeds from ticket sales will be donated to Central Lakes Family services who provide invaluable support to families in vulnerable domestic situations. Grab a ticket to give back to your community this Christmas Eve and in return, you'll get a damn good party for Christmas (watch out for a headache in your stocking Christmas morning though)!
Rhythm & Alps
29th-31st December 
Since 2011 Rhythm and Alps has been blowing the minds of festival-goers with great tunes, great camping, and out-of-this-world scenery in the Cardrona Valley. R&A is an iconic summer music festival that can't be missed this New Years' Eve 2022. Attracting crowds from all over the country, R&A will provide an epic three-day line-up including Dimension, Kora, and Chase and Status to provide those summer beats. For the full festival experience, camping passes are available; don't forget to clean up your campsite when you leave to keep our Cardrona Valley one of the most beautiful places in New Zealand. Welcome 2023 in a blur of beauty and bass drops at the 2023 Rhythm and Alps festival in Wanaka!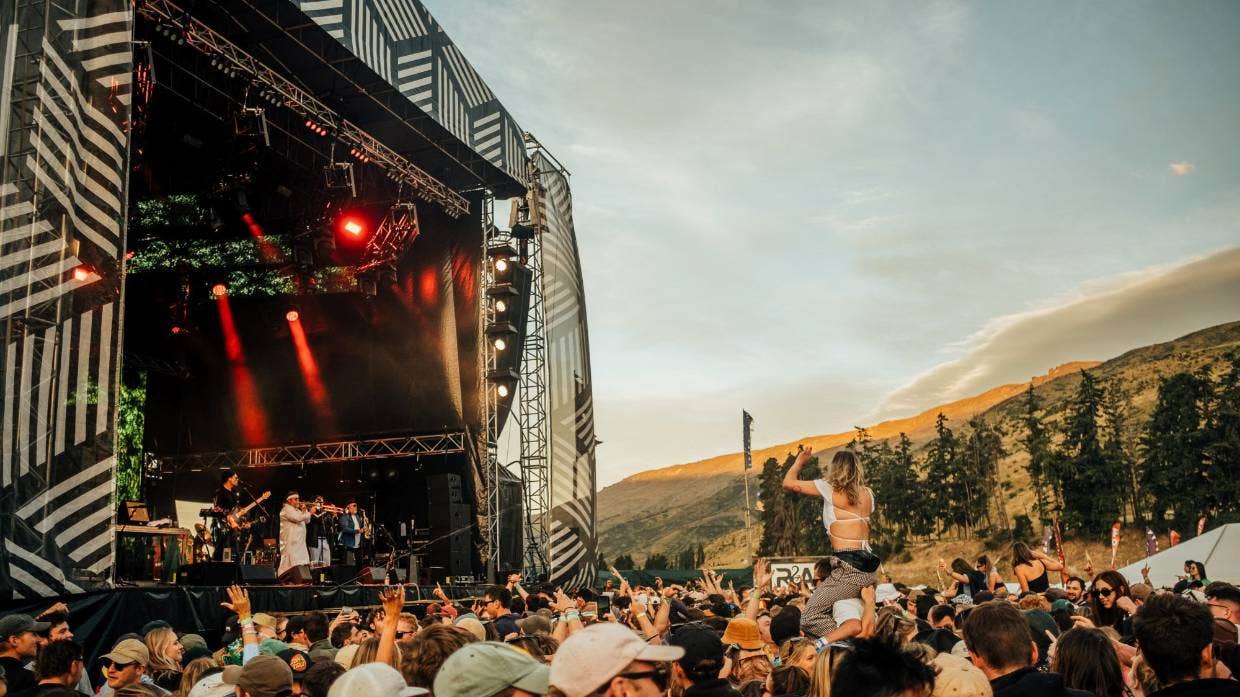 Queenstown Bike Festival – Kick-off party at the Kawarau Bridge
20th-29th January
The 2023 Queenstown Bike Festival is a huge event dedicated to Queenstown's epic bike culture and the endless activities on two wheels in the area. Experience racing, parties, fun rides, kids' events, and more over 10 massive days. The best part? The festival is setting the tone with a kick-off party and Bike Bungy Jam at the Kawarau Bridge! It's free to spectate those brave enough to try the Freestyle Bike Bungy at the Kawarau Bungy Centre or have a go yourself on New Zealand's only Bike Bungy Ramp; there are ilabb x AJ Hackett Bungy NZ prizes up for grabs if you throw the best trick! 
Even as the sun goes down over the Gibbston Valley, the party will be far from over. A "Last Rider Standing" competition will invigorate the inside of the Kawarau Bungy Centre, the Liquid Courage Bar will be open until midnight, and Deviate Soundsystem will keep the stoke in every spoke with some great tunes. This is a totally unique acidity for your summer bucket list! 
King Beats Charity Music Festival
28th January
The King Beats Charity Music Festival returns to the rolling hills of Kingston this Waitangi Weekend for another year of great beats for a great cause. Every year, the ticket sales from this music festival are donated to a regional or national charity to give back to our communities. The 2023 festival will donate proceeds to Central Lakes Family services who provide invaluable support to families in vulnerable domestic situations. The lineup is yet to be announced but if the past six years have told us anything, it's that this is a music festival in Queenstown you can't miss. Keep an eye on their website for announcements!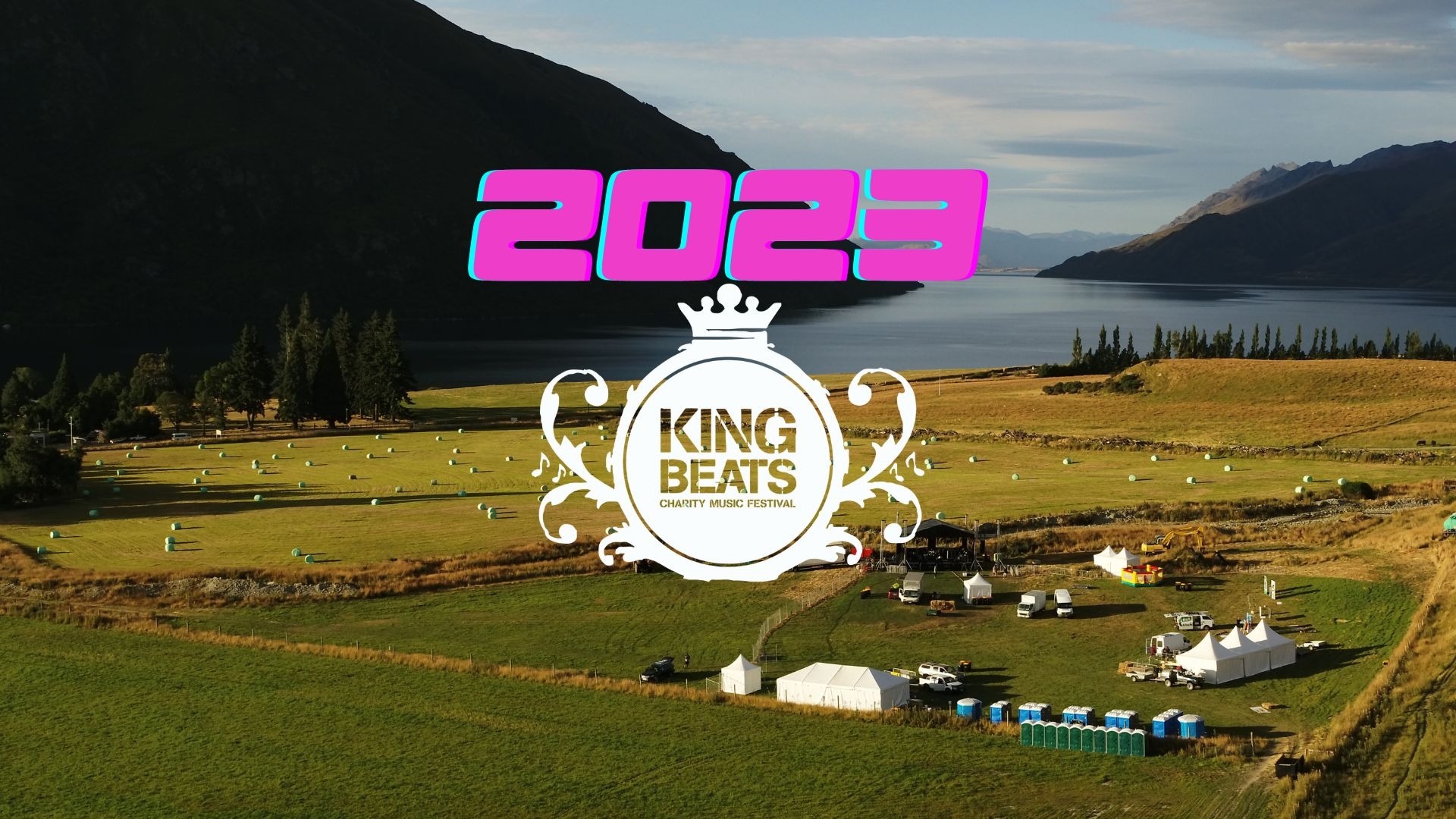 Fatboy Slim Concert
4th February 
This summer is guaranteed to be chart-topping with Fatboy Slim touring the country on his largest New Zealand tour to date. The usually serene, mellow Gibbston Valley will be ready to eat, sleep, rave, repeat, pumping out all the classics across a hyped-up Queenstown crowd.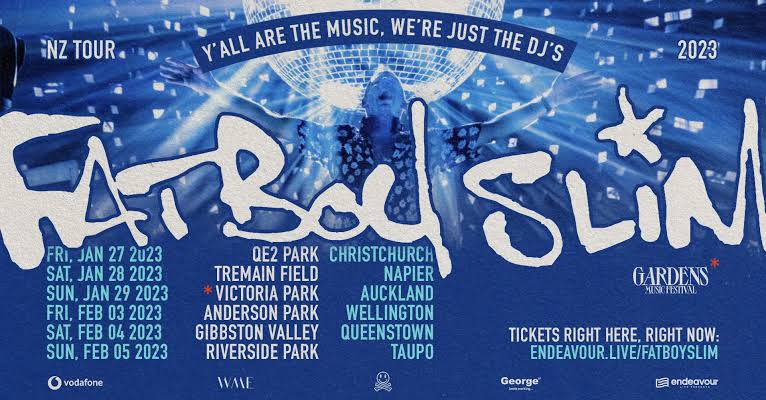 Gibbston Valley Winery Summer Concert
11th February 
The Gibbston Summer Valley Concert returns in February 2023 as the last stop on the Summer Concert Tour. The legendary ZZ Top is included in the lineup, setting the high bar once again for live music and outdoor concerts in Queenstown. This concert runs on a cruisy atmosphere and tasty drinks, so you can grab your camp chairs, picnic blankets, and summer snacks. This event sells out fast so be sure to get your tickets early to experience the sun descending on the valley and the whole Summer Concert Tour for 2023.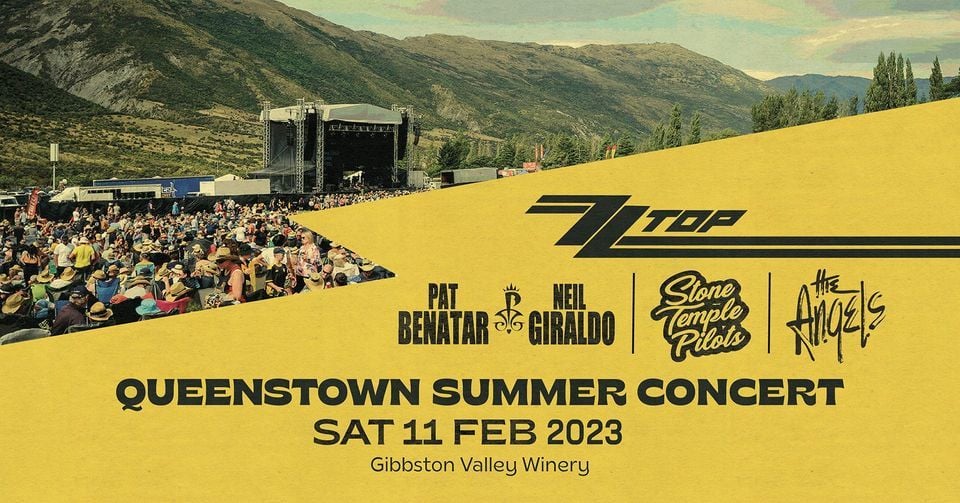 16th-22nd February 
In the lead-up to Sydney World Pride in 2023, QT Adrenaline is 'Tracing the Rainbow' of unapologetic pride to Queenstown! Winter Pride is one of the best events in the South Island and now an epic summer pride and house music festival is spreading the love too! With DJs from Italy, Spain, Brazil, and further abroad, this unique festival for the rainbow community and supporters will be a week-long celebration of personal identity and pride in yourself, exactly as you are.
No Scrubs 90s-Early 00's Party
19th February
It was the nostalgic years of double denim, Clueless references, and never wearing your backpack on both shoulders…let's bring the 90s and early 00's back to Queenstown in 2023! All of the iconic bangers from the naughties will be raising the roof at Vinyl Underground on the 19th February. If you were born in the early 00's grab a ticket and experience ancient history! This will be the ultimate night out this February 2023. 
Your calendars will be bursting with all the epic events that are planned in Queenstown this summer. Head out to these events and celebrate the good weather, good company, and the great town we call home that keeps people coming back. We'll see you there!