Winter [win-ter]
Noun 
A cold season between June and August in the Southern Hemisphere known to offer unique snow-capped scenery and the chance for a badass New Zealand adventure. 
Winter in New Zealand has a unique allure, offering the best of chilly, contrasting worlds; parts of the country stay mild and misty, perfect for a cosy staycation, and others transform into the best snow-covered alpine escape destinations in the Southern Hemisphere!
The South Island's landscape is dominated by the Southern Alps/Kā Tiritiri o te Moana and they cast a long shadow of beauty and bucket-list moments over the surrounding areas.To experience some of the best winter wonderland adventures, views, and vibes we always recommend heading to Queenstown and Wanaka. Here's why! 
The Adventures 
The Cardrona ski field has 400 hectares of pristine powder waiting for you to shred. With a fairly even split of beginner, intermediate, advanced and expert grade runs, this is the perfect all-rounder for your group of frothers.
Sightseers stay with us! The McDougall's Chondola is an 8-seater gondola that's ready to deliver you at the biggest Caronda must-do: the Vista Bar! Chill out on a beanbag with a glass of Mumm high up among the peaks and soak in the views over the Wakatipu Basin.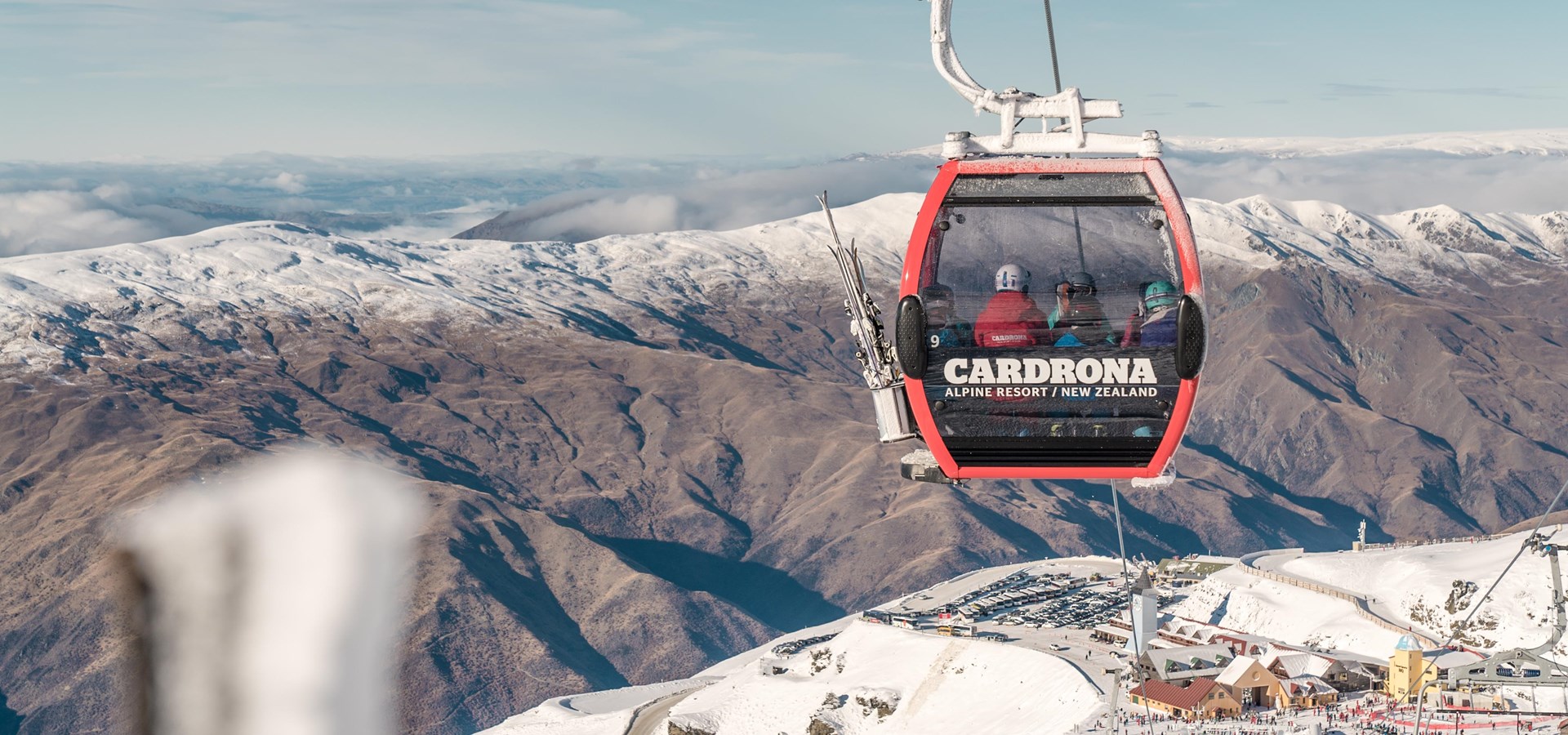 Treble Cone Ski Area is the largest ski area in NZ's South Island, boasting a massive 550 hectares of glorious groomed snow. It is also home to the longest trail at a lengthy 4km with many other long, uncrowded runs to stretch out your powder day! 
This terrain has a large percentage of runs geared towards intermediate and advanced terrain with off-piste offerings. You can bet on staying safe though, as the more challenging terrain is still within the boundaries of Treble Cone's patrolled and protected ski area.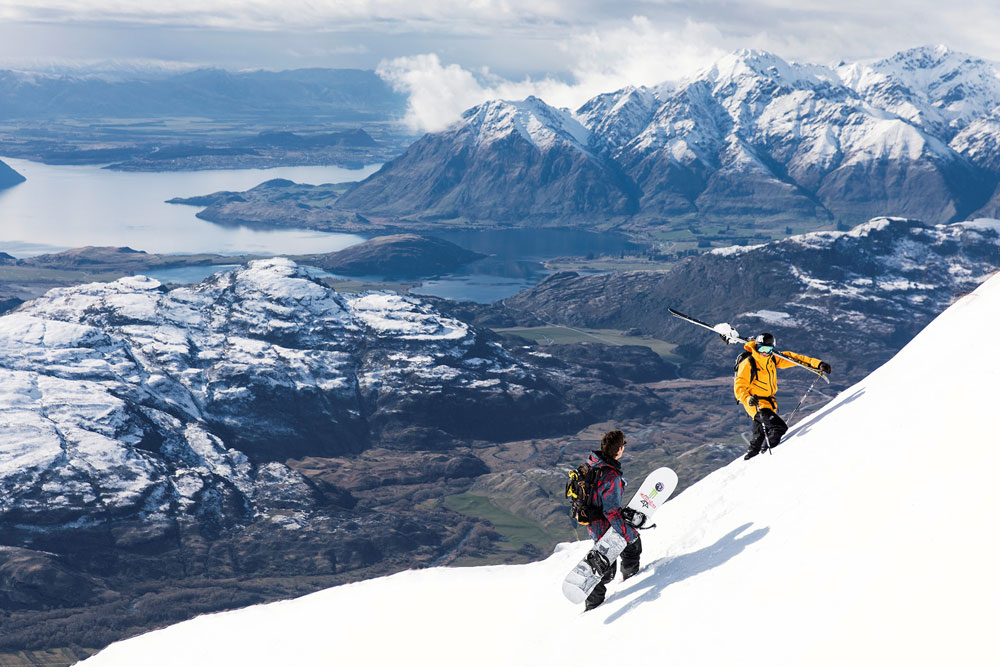 If you're a sucker for history and sentimentalism, the first commercial ski area in New Zealand will be a magnet during your Queenstown ski trip! Coronet Peak holds this honour and still operates  280 hectares of runs that are pure, cruisy fun. 
We highly rate the Coronet Peak First Tracks Pass and Night Ski options as bucket-list winter activities in Queenstown that you have to do if you're snow-mad! Either make your mark by carving the first tracks of the morning or marvel at the mountain sunset as you make your last run at twilight.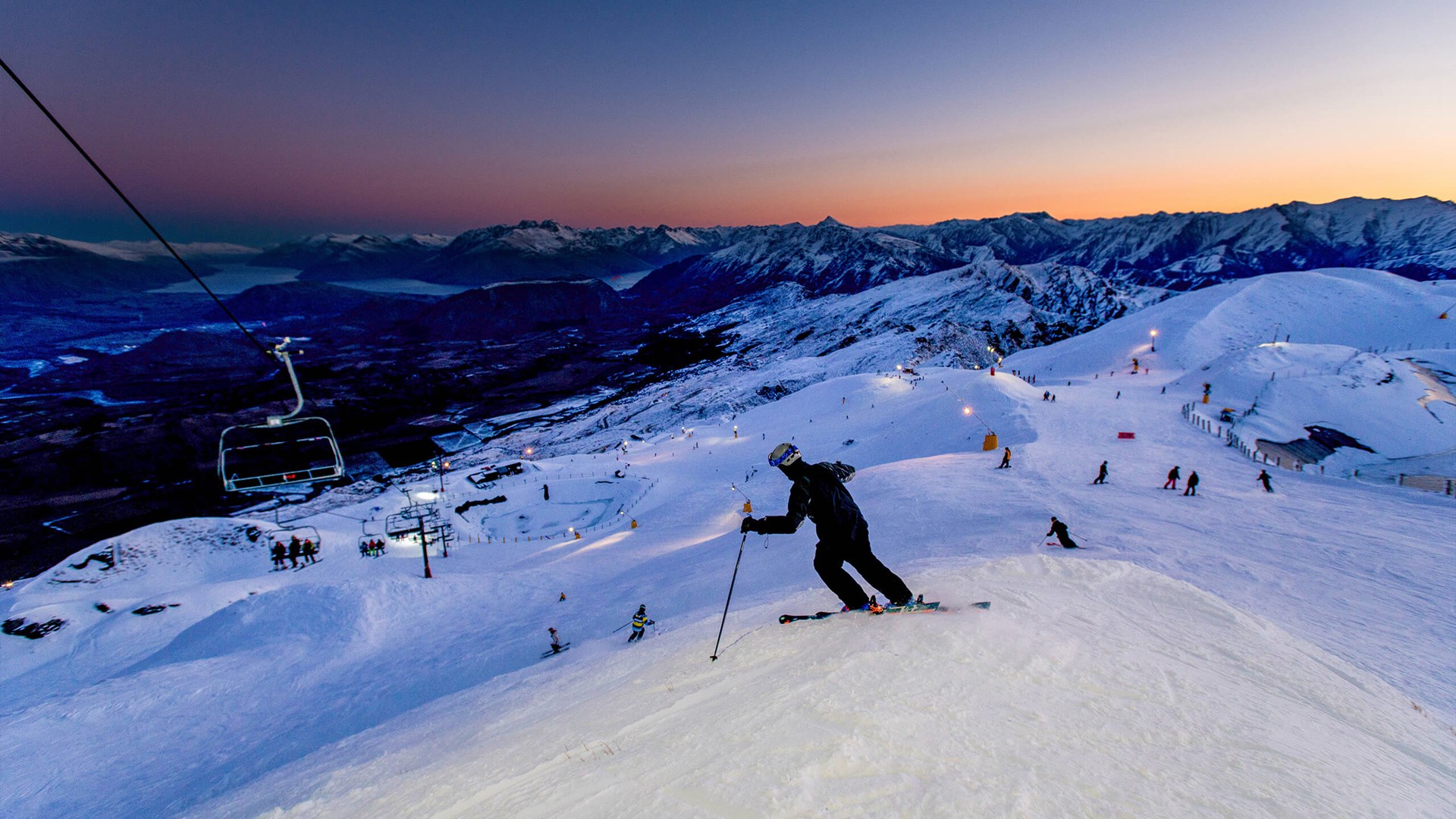 Named after the incredible mountain range it sits upon, The Remarkables ski field certainly lives up to its name every winter. Affectionately self-titled 'Queenstown's Big Mountain', this field has a massive 468m vertical drop. If you're more on the non-speeding-down-468m vibes, there's definitely something for everyone; lessons for all skill levels, rental equipment, tobogganing fun, and much more!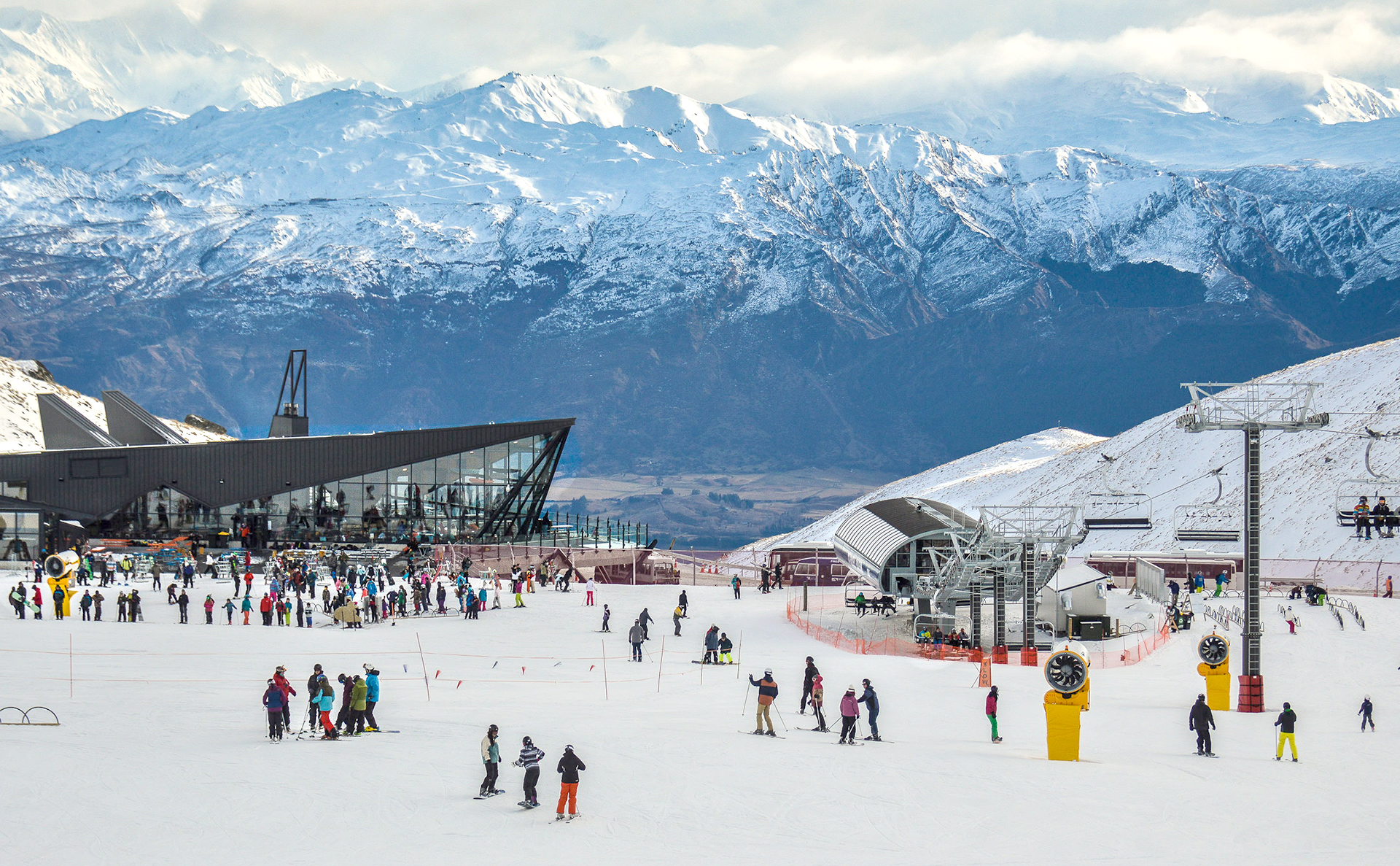 Hot tip: Buy your ski passes and parking online to avoid cues or disappointment. 
There is a solid reason that Queenstown is dubbed the 'Adventure Capital of New Zealand'. Many adrenaline activities were pioneered and first operated here at the bottom of the world. One of the more famous activities is bungy jumping! Known as the World Home of Bungy, the Kawarau Bridge Bungy was the birthplace of commercial bungy jumping for the entire world. 
Head to the Kawarau Bungy Centre to take a leap back in time and experience the rush of jumping 43m from the historic Kawarau Bridge with AJ Hackett Bungy NZ. There's nothing quite like the feeling of looking past your toes teetering on the platform and knowing that only gravity and a cord stands between you and the rushing Kawarau River below. Once our awesome visitors feel the fear and do it anyway, we always hear the same parting exclamation; "I feel like I can do anything!". 
If our 130m Zipride will get your heart pounding plenty, take that challenge and see how many positions you dare to ride in. 
If you prefer to experience the adventure from afar or need to escape the weather, our spectator-friendly site is still the perfect place to bundle up off-mountain and experience a classic Queenstown must-do. There's a huge spectator platform to join the thrills, a cafe serving Ferg Baker, delicious coffees to warm your soul, and our Liquid Courage bar for a unique twist on après-ski! 
The Views 
When snow falls on the South Island, the grand views of Queenstown and the Southern Alps transform from amazing to simply incomprehensible. In a perfect balance of lakes, hills, and towering peaks, the landscapes in Queenstown are some of the most unforgettable in New Zealand. For us, the views never get old. Here's some of our favourite spots we return to every winter to see the sights. .
The Vibes
As a unique and infamous ski town, Queenstown's après ski environment is like nothing you'll find in the rest of New Zealand. After an exhilarating day on the slopes, Queenstown comes alive with an infectious energy and unmistakable good vibes that will linger long after the snow has melted. If you like the sound of this, heres where to start.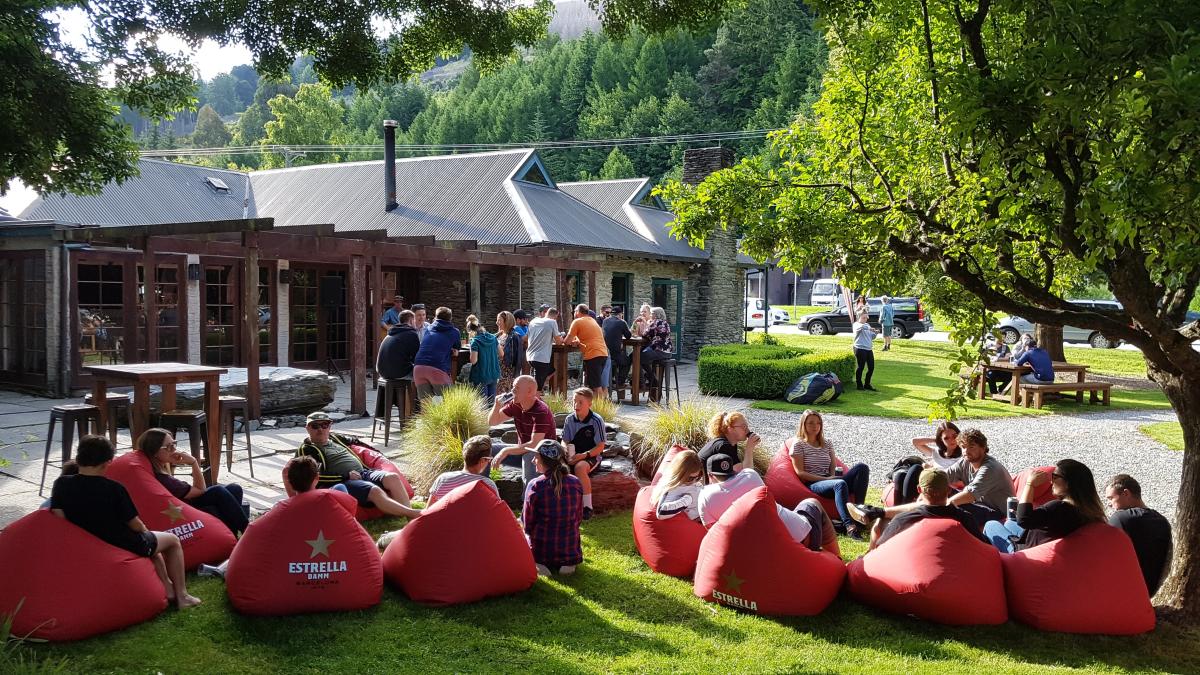 Hot tip: Book your table or make restaurant reservations advance. All the best spots fill up fast with hungry skiers just like you. 
Alongside the endless bar and restaurant options that create the vibes, there is always a stacked schedule of events in Queenstown and Wanaka to celebrate the winter season. 
Hot tip: When heading to events, ski fields or moving around Queenstown and Wanaka during peak times, plan your route and allow plenty of time to minimise stress! 
Unique winter accommodation in Queenstown
Once you experience the adventure, views, and vibes of Queenstown, you won't want to hide yourself away from it! Instead, we've collected some unique winter accommodation options in Queenstown that build on your time in this destination rather than take you away from it.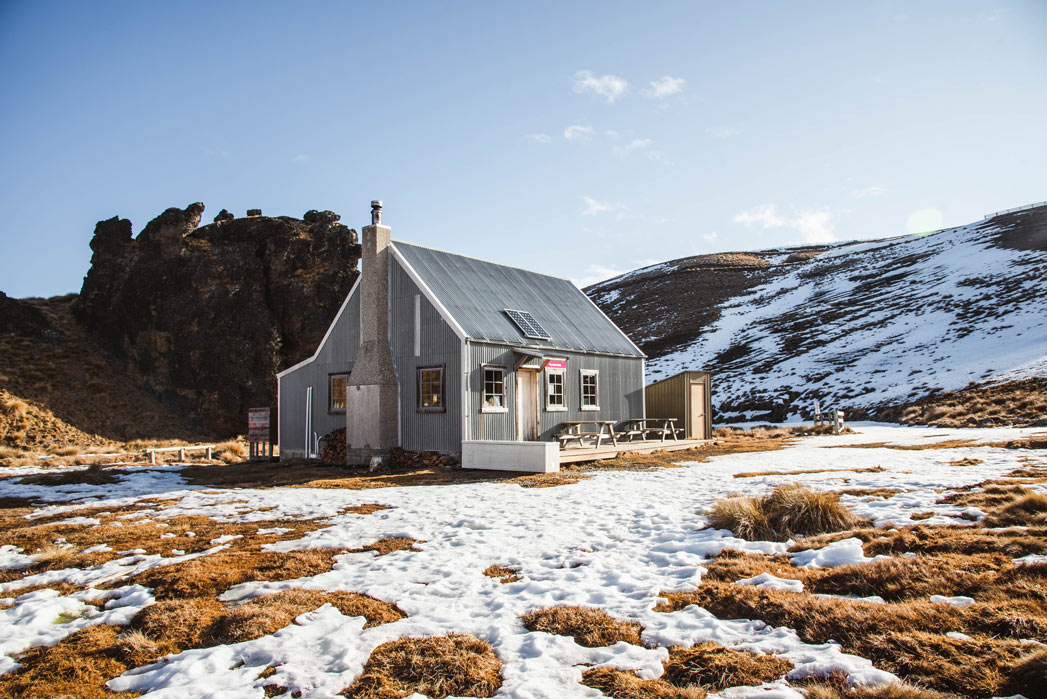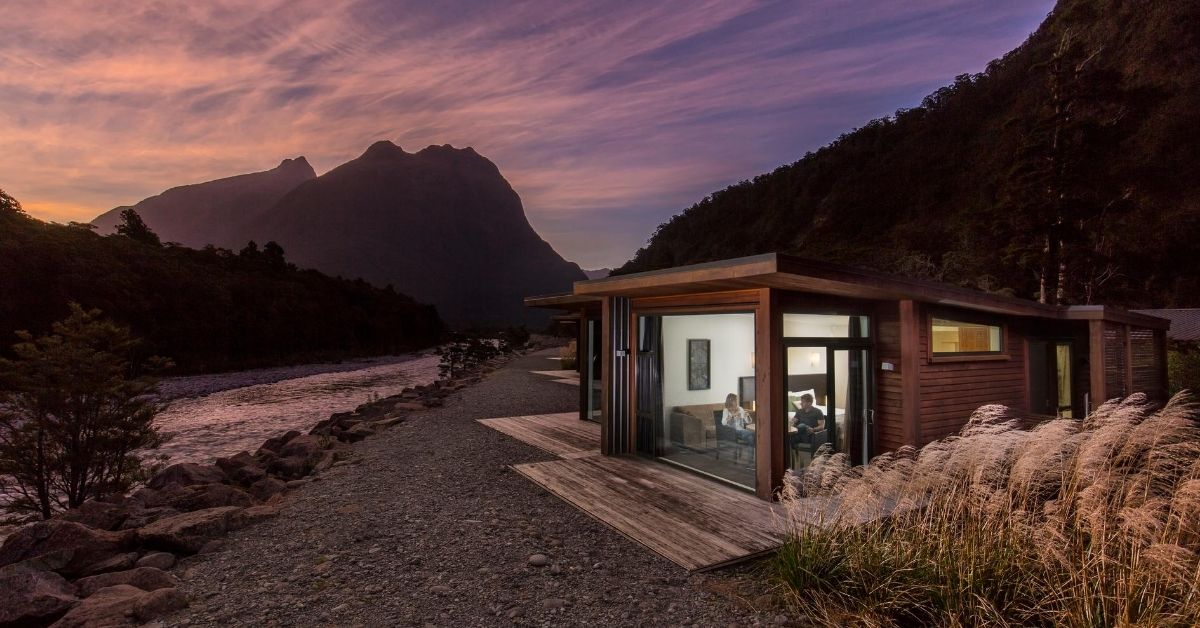 Winter in New Zealand is a chance to embrace and celebrate the diversity of our natural wonders, offering a badass New Zealand adventure unlike any other in the world. We hope this list helps you to discover everything that winter in Queenstown has to offer!