Looking for things to do in Auckland right now? Don't worry, you've come to the right place!
It can be hard having to trawl the internet to find timely events, which is why we've taken the time to put together this hub of information for things to do in Auckland today, this week and beyond!
Whether you're searching for things to do with kids, or keen to head to a festival, you're bound to find something in the useful websites listed below:
EventFinda
If you're looking for a gig to attend while in the city, Eventfinda has got you covered. Here you'll not only find the big stadium concerts but also find more intimate, underground gigs held in smaller venues — a great way to discover a new favourite band.
Eventfinda also has all the info you need on sporting events — including rugby and cricket. The website even helpfully breaks down events by area, so if you're staying centrally it's easier to refine your options. Oh, and don't panic if you don't see bungy jumping on the list of sporting events – the Auckland Harbour Bridge Bungy is open most days of the year!


[Photo credit: Tim Bray/Wikicommons]
UnderTheRadar
Under the Radar is also a fantastic tool to search for gigs. Not only has a list of their top picks, but it also lets you view only local gigs if you want to get a taste for New Zealand music (which is pretty good, trust us).
Auckland For Kids
Traveling with kids means you need as many tricks up your sleeve as possible in order to keep everyone happy. While you can always check through our article for things to do in Auckland for kids, you're sure to find the Auckland for Kids website helpful too. This handy website not only lists the best events currently running in Auckland for kids and families but also lists the best playgrounds, swimming pools, and cafés to take your kids to.
Our Auckland
Equally as helpful is the Our Auckland site, which is filled with events that are particularly family friendly. Whether you're an arty farty family or a bunch of sports fanatics, Our Auckland has an event to keep your brood busy. Talk about a lifesaver!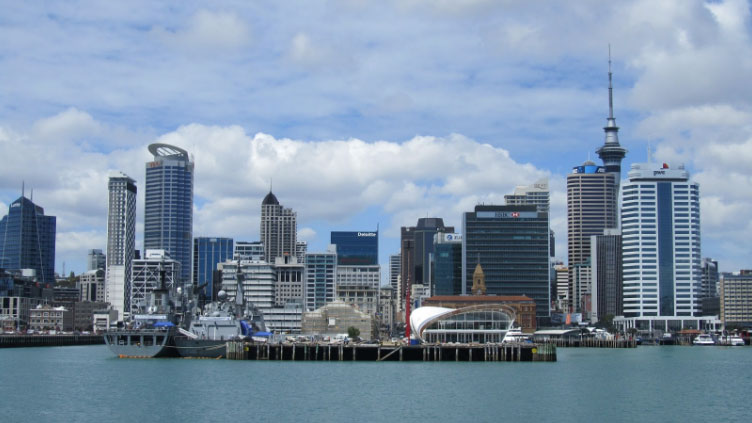 [Photo credit: Claudio Silvano/Pixabay]
Auckland Live
Fancy an evening at the theater, or just want to know what exhibitions are on at the moment? Auckland Live will help you figure it out. This helpful site not only lists theater and musical gigs but also workshops, exhibitions and other special events. Not only can you refine your search to what's on in Auckland during the dates you're in town, but you can also search for family or free events — perfect!
Comedy.co.nz
If you like to laugh, you definitely need to check out Comedy.co.nz. This site lists all the upcoming comedy events — including the NZ International Comedy Festival — that'll tickle your funny bone.
Auckland NZ
Auckland NZ lists all the big events on and coming to Auckland, from big annual festivals to art exhibitions and sporting events.
i-SITE
Don't forget that if you're out and about in the city and need information on anything to do with Auckland, you can always pop into one of the i-SITE Visitor Information Centers. The friendly staff are local experts and will be able to offer suggestions and give you resources to make your trip a great one.
AJ Hackett Auckland Bungy Centres
AJ Hackett operates two Bungy centers in Auckland. The Auckland Bridge Climb and Bridge Bungy is located at 105 Curran Street, Westhaven and the SkyWalk and SkyJump is located at 72 Victoria Street which it is right at the base of the SkyTower so there is no excuse for getting lost! We are open almost every day of the year (we are closed on Christmas Day – sorry Santa) so come and see us for an absolutely unforgettable Auckland experience.
Our staff are all locals and enjoy getting out and about in our beautiful city so feel free to ask them for any recommendations about their favourite things to see and do!
Still Looking For Other Awesome Auckland Activities?
Things To Do In Auckland With Kids
9 Exhilarating Outdoor Adventure Around Auckland
10 Free or Cheap Things To Do In Auckland