A classic Kiwi summer is upon us! Start working on your tan lines and source a wide-brim straw hat immediately. 
Dreaming of the perfect summer holiday in New Zealand's North Island? Taupo, New Zealand is a scenic paradise that offers endless options for outdoor adventures, lakeside activities, and stunning views. Whether you're travelling solo or bringing the whole family, there's something for everyone in this amazing destination. We've collected a list of the best things to do in Taupō so you don't miss out on any summer fun!
The Huka Falls walk is the perfect way to stretch your legs after a long road trip to Taupō. You can pile the kids out of the car at the Huka Falls carpark and down this short, 10-minute track. Admire the mighty Waikato river as it crashes right under your feet. The lookout track includes a footbridge across the falls, letting you stare down the middle of 220,000 litres of water per second rushing over an 11-metre waterfall. If you're after a slightly longer walk, begin a 1.5 hour track from Spa Park that follows the riverbank for a peaceful, half-day adventure. Find out more about these tracks here.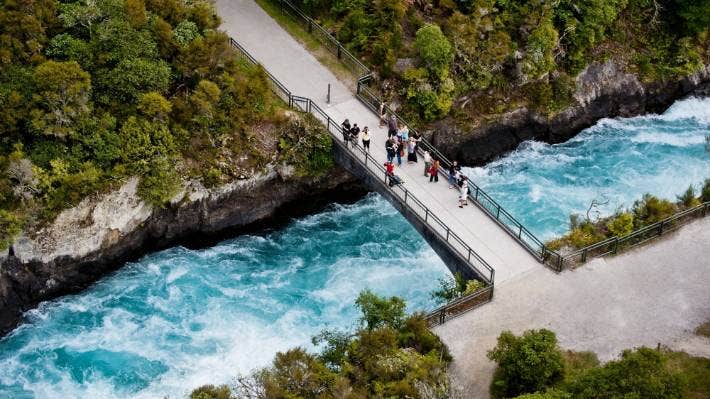 Mine Bay Rock Carving Boat Tour on Lake Taupō
On a huge rock face in Mine Bay, the face of Ngatoroirangi looks out over the ocean. Ngatoroirangi is a Māori navigator who guided the Tūwharetoa and Te Arawa tribes to the Taupō area over a thousand years ago. After training with his elders for over a decade, Matahi Whakataka-Brightwell felt called to carve this masterpiece over four summer seasons. This powerful sight can only be reached by boat, but luckily you will have options galore when booking a boat tour of Lake Taupō. kayak , sail, charter or race to one of the most culturally significant sights on Lake Taupō with a tour that fits neatly into your holiday plans! 
If you like your boat tours with a little more speed, take a tour on the Hukafalls Jet! Combine the powerful scenery of Huka Falls with a fast-paced adrenaline activity that will leave you windswept and screaming for more. Hukafalls Jet is the only jet boat operator on this stretch of the river; literally no one can get you closer to the mighty falls! Your vision will blur together at 80km speeds and during 360 degree spins, but the freshwater spray and thundering waterfall will bring your amazing surroundings back into sharp focus. This is an activity in Taupō you can't miss out on.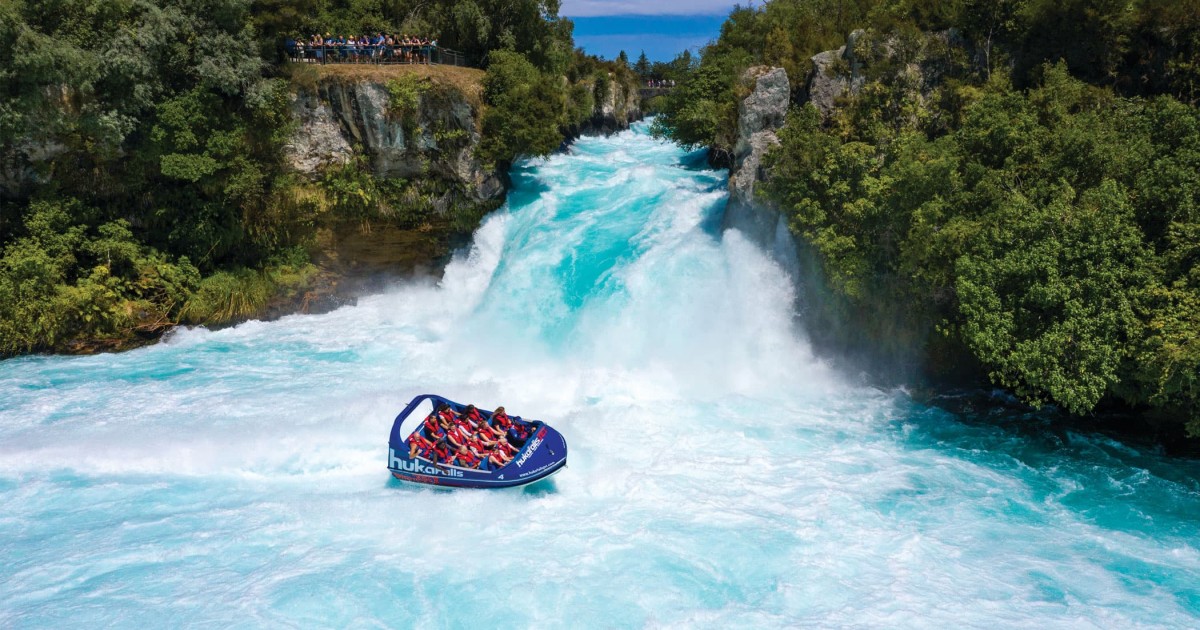 Holiday-makers can really do anything in Taupō. You can meander on a leisurely stroll, relax by the lake and take it easy. BUT, when you get tired of simply looking at the stunning view, why not let gravity propel you towards the Waikato River from 47 metres. Taupō Bungy or Swing anyone? 
Turn your summer getaway experience up to 100 by leaping 47m off of New Zealand's only cliff-top bungy or swoop out across the water on the North Island's only adventure swing. Bring your friends or family to watch on the spectator platform and we'll throw in the spectacular elevated views for free. If you're a master motivator, convince them to join you in tandem for either activity. Since Taupō is a hot spot this summer, book quickly to secure your spot.  
Taupō is home to some of the best mountain biking trails in the North Island, if not New Zealand. Craters Mountain Bike Park is ideal for keen individuals, couples, groups, and families to get amongst the trials this summer. This park has catered to all ages with over 50km of epic, purpose built trails; enjoy children's entry level tracks all the way up to technical cross country and downhill trails. Prior to your day at the park, memberships for Bike Taupo must be purchased prior to riding. Day passes, seven-day passes, and annual memberships are available for each rider, making it easy to get the most distance out of the membership during your mountain biking getaway in Taupō. 
Explore the Craters of the Moon 
Taupō is also known for its fascinating geothermal activity. Unusual steam vents, bubbling mud pools, coloured silica terraces, and natural hot springs all bring the wonders of the underground Taupō volcanic zone to the surface.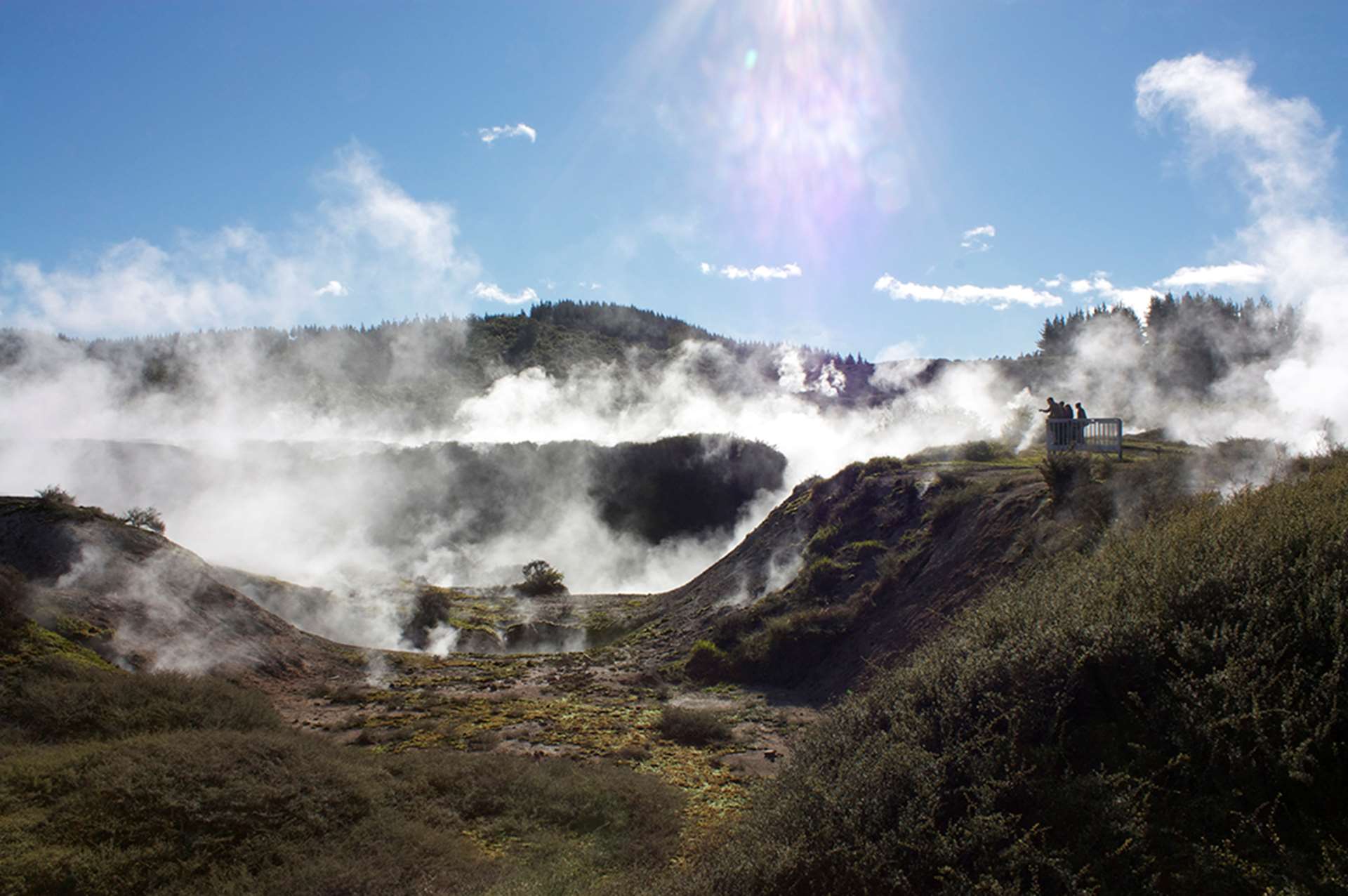 The Craters of the Moon is a series of geothermal sights just outside of Taupo where you can explore a number of these vents, pools, and geysers, including the famous Pohutu Geyser. Since its humble beginnings in 1991, the Trust and park has been committed to preserving and showcasing the natural wonder of geothermal attractions in Taupō. You can take a guided tour of the area, or explore the various walkways on your own. It's a great way to spend a sunny summers' day in Taupō with the whole family.
Hole-in-One Challenge
Crank up the competitive spirit and take on Lake Taupō's Hole in One Challenge this summer! Fire off your golf balls from a lakeside green, aiming for one of three holes floating in the lake. You can buy as many balls as you like to increase your chances of a hole in one. Fancy yourself a good shot? You could take home a cash prize of up to $10,000 if you're on target! If you're looking for a great way to spend an afternoon in the sun, it can't get much better than golf and Great Lake Taupō.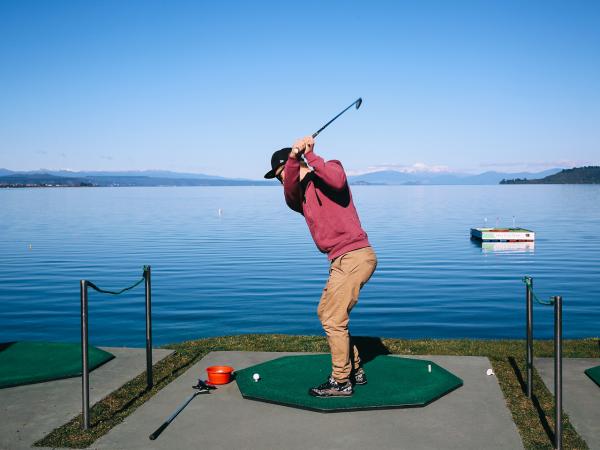 The Taupō Museum and Art Gallery is a fantastic source of art and culture to discover. With a gallery dedicated to Tūwharetoa, the local Maori tribe (Iwi) who have lived in the Taupō area for centuries, information about the local volcanic area, and many other kid-friendly displays, this educational yet interesting museum is a must-do in Taupō. Only visiting the area? There's even a kiwiana gift shop to remember your trip by!
Taupō is known for its excellent freshwater trout fishing, and there are many guided fishing trips in the area to choose from. You can fish from a kayak, a boat, or fly fish from the shallows. Whether you are an experienced angler or a beginner, you can enjoy the thrill of trying to catch one of the many rainbow and brown trout that populate the waters of Lake Taupō.
Feel like some live music in the sun? 
Saturday 4th February
Start Waitangi weekend 2023 off with the Taupō Summer Concert. Taking place at the Taupō Amphitheatre, this classic Kiwi gig will have you singing along to the epic lineup, including legend ZZ Top in this parklike environment. As it's the first stop of the Summer Concert Tour, this event is known to sell out. Don't miss out on these good vibes!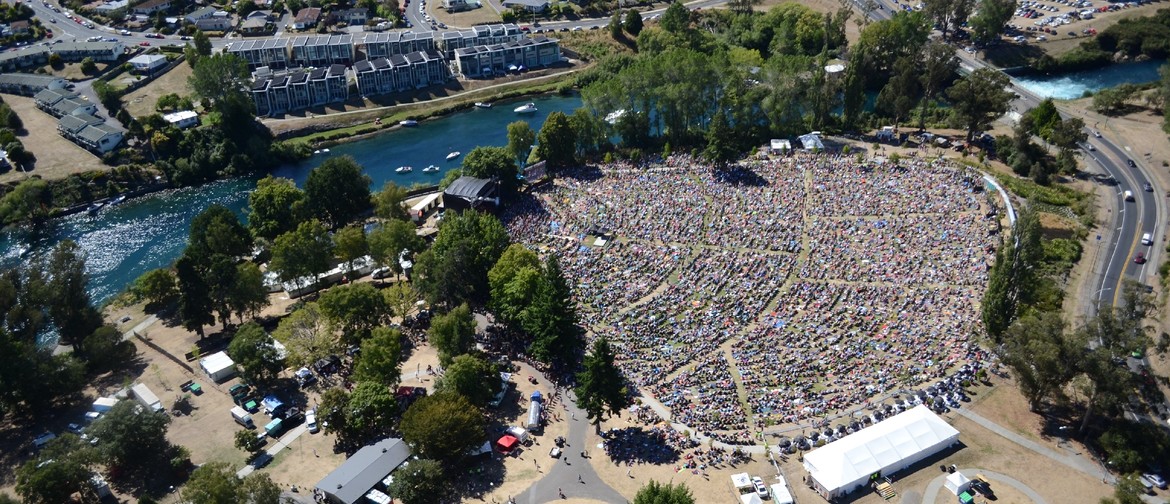 Sunday 5th February 
Keep the good times rolling throughout Waitangi weekend with back-to-back outdoor gigs! The chart-topping DJ, Fatboy Slim is touring New Zealand with a stop at the Taupō Amphitheatre for one of the most anticipated Taupō summer events. Get ready to party to all the classics with your fellow Fatboy Slims fans.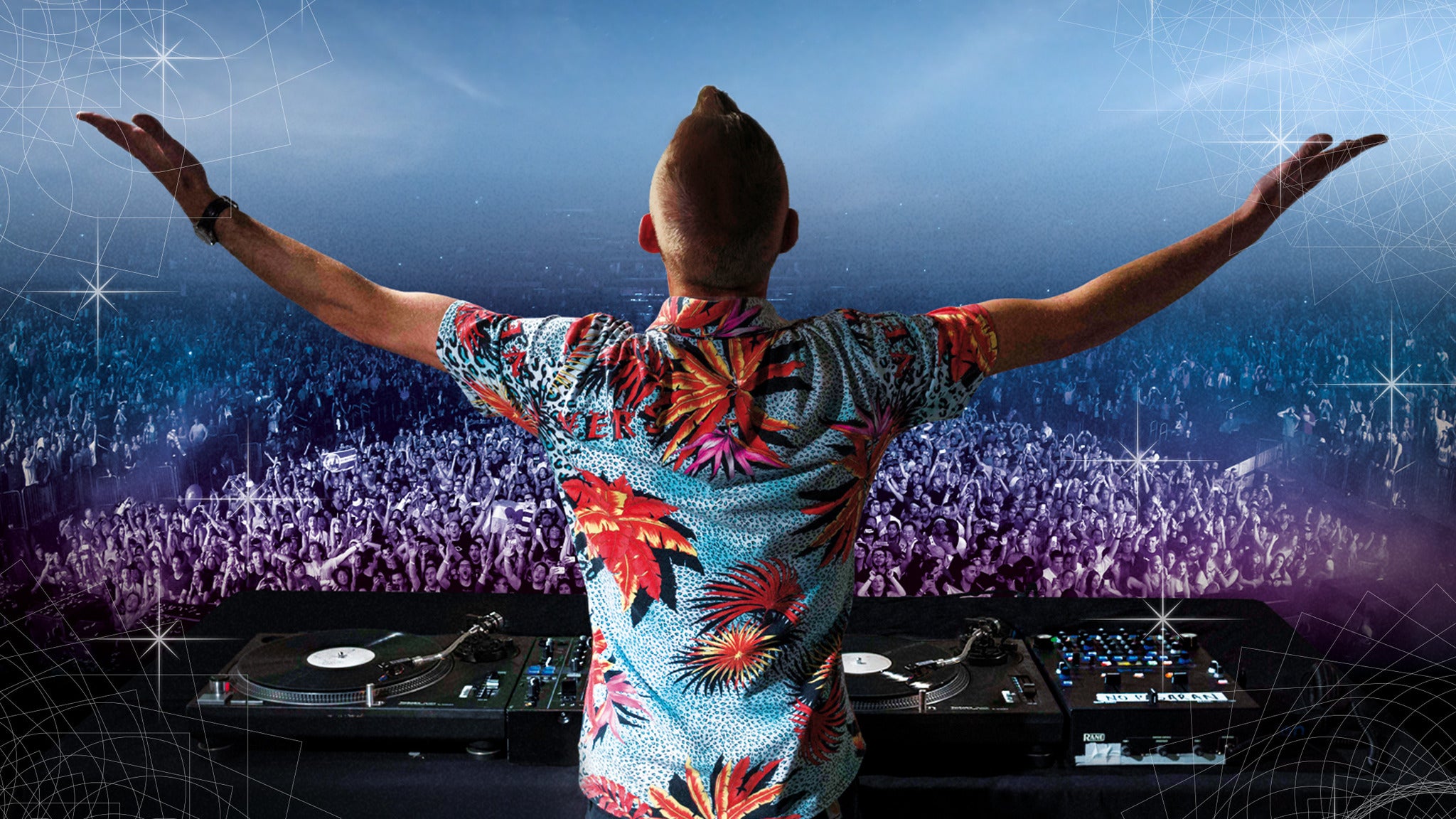 Taupo is brimming with stunning natural scenery, culture, and outdoor adventures. It's time to explore! Use this list to plan your Taupō vacation or save it for later for some spontaneous activity ideas.