After the recent focus on staying home and keeping to yourself, we have no doubt that you're looking for some epic activities to get the kids out and about these October school holidays. Whether you're a seasoned local or travelling to seek out the Queenstown deals, here are our top eight family-friendly things to do in Queenstown. 

Skyline Gondola & Luge
We're not slowing down! Pile everyone into a Skyline Gondola and relax while you climb 480 metres above Queenstown and Lake Wakatipu with stunning views; don't forget a family selfie on the way up and make sure someone has their eyes closed for the full 'family trip' effect. Once you reach the top, the relaxation is over… the Skyline Luge is waiting for you. Grab a luge cart each (small children must ride with you) and barrel down the hill on a course of corners, tunnels and bumps. There are multiple Gondola + Luge packages suitable for those wanting a few furious laps or a more lengthened luge experience. 
The Ledge Swing
If you rushed off to book your Skyline packages already, then we have great news. There is yet another action-packed activity waiting for you atop the gondola that will ensure the kids never forget this getaway! The Ledge Bungy and Swing is perched on the hillside ready to safely show you a good time if you're over 10 years old. We recommend a heated game of paper, scissors, rock to see who goes first. Keep your camera close as this is one of the best spots in Queenstown to get your Instagram photo of the year. Test your mettle by upgrading to a Bungy on-site.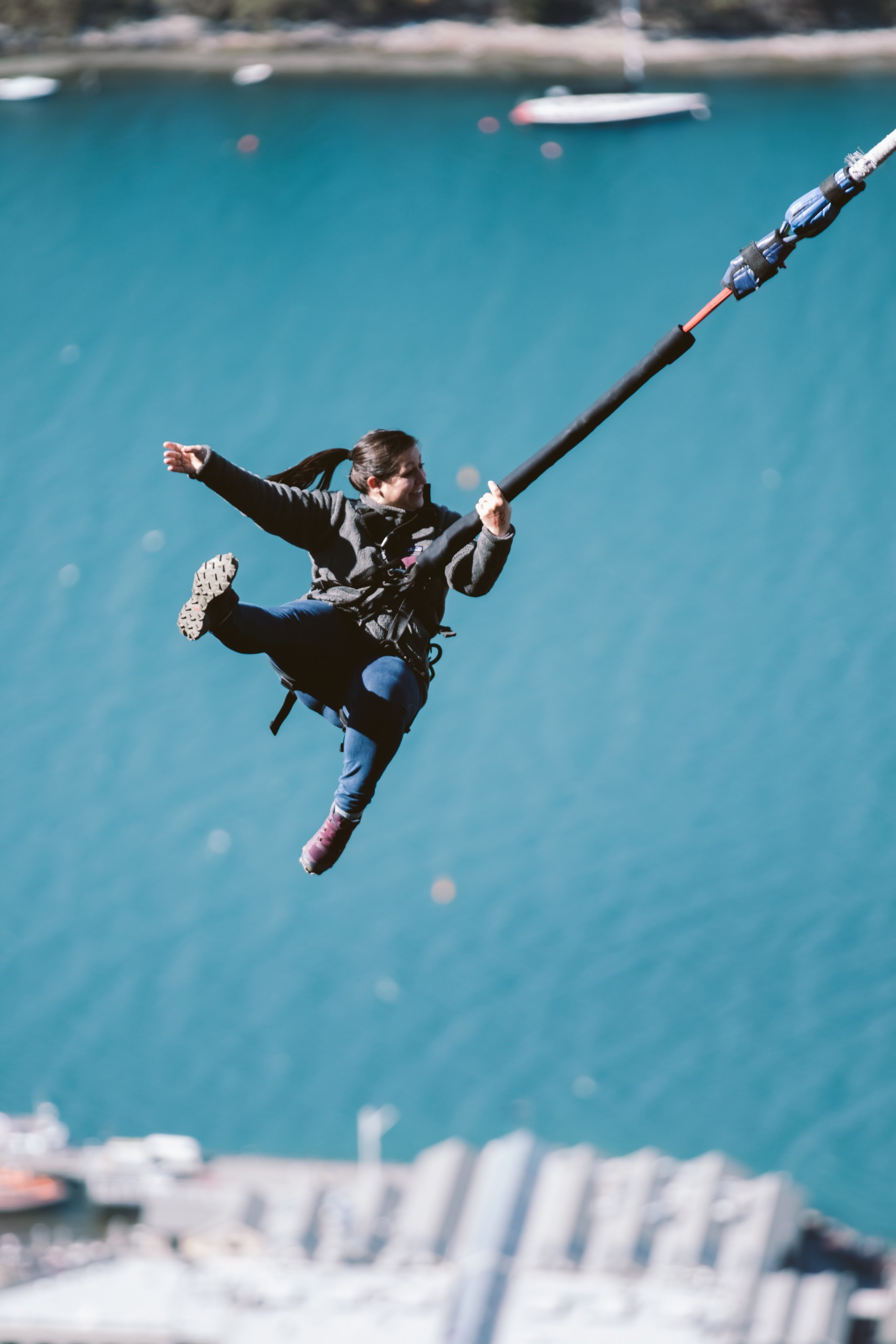 Escape Room
Rainy day in Queenstown? Let's test that family bond! Escape Quest, Queenstown, provides an immersive experience to get everyone involved in solving the puzzles. They have a particularly exciting quest, Jackpot in the Miners Cottage, where visitors will hunt for hidden treasure and gold while also gathering small nuggets of truth about the mining history of Skippers Canyon.
While Escape Quest recommends their puzzles for those aged 7 and up, if you do have little explorers in your family they are welcome to go along for free to simply join the excitement of it all. A Victorian themed team photo is also free with your visit to remember your epic school holidays! 
Arrowtown 5 Bridges Bike Trail 
This is the perfect activity to get outside and 'spread your legs'. Better By Bike can sort you out with the perfect bike for everyone in the family. The Arrowtown 5 Bridges ride is suitable for all skill and fitness levels with the best view on two wheels as you make your way to Gibbston. There's no shortage of photo opportunities, swimming holes and picnic spots along the river's edge, so take your time and enjoy the journey. You'll ride alongside the Arrow River, cross five amazing suspension bridges and finally arrive at the historic Kawarau Bridge, The World Home of Bungy. If you arrive in Gibbston and your legs are giving up, give Better By Bike a call and catch their subtle back to the start!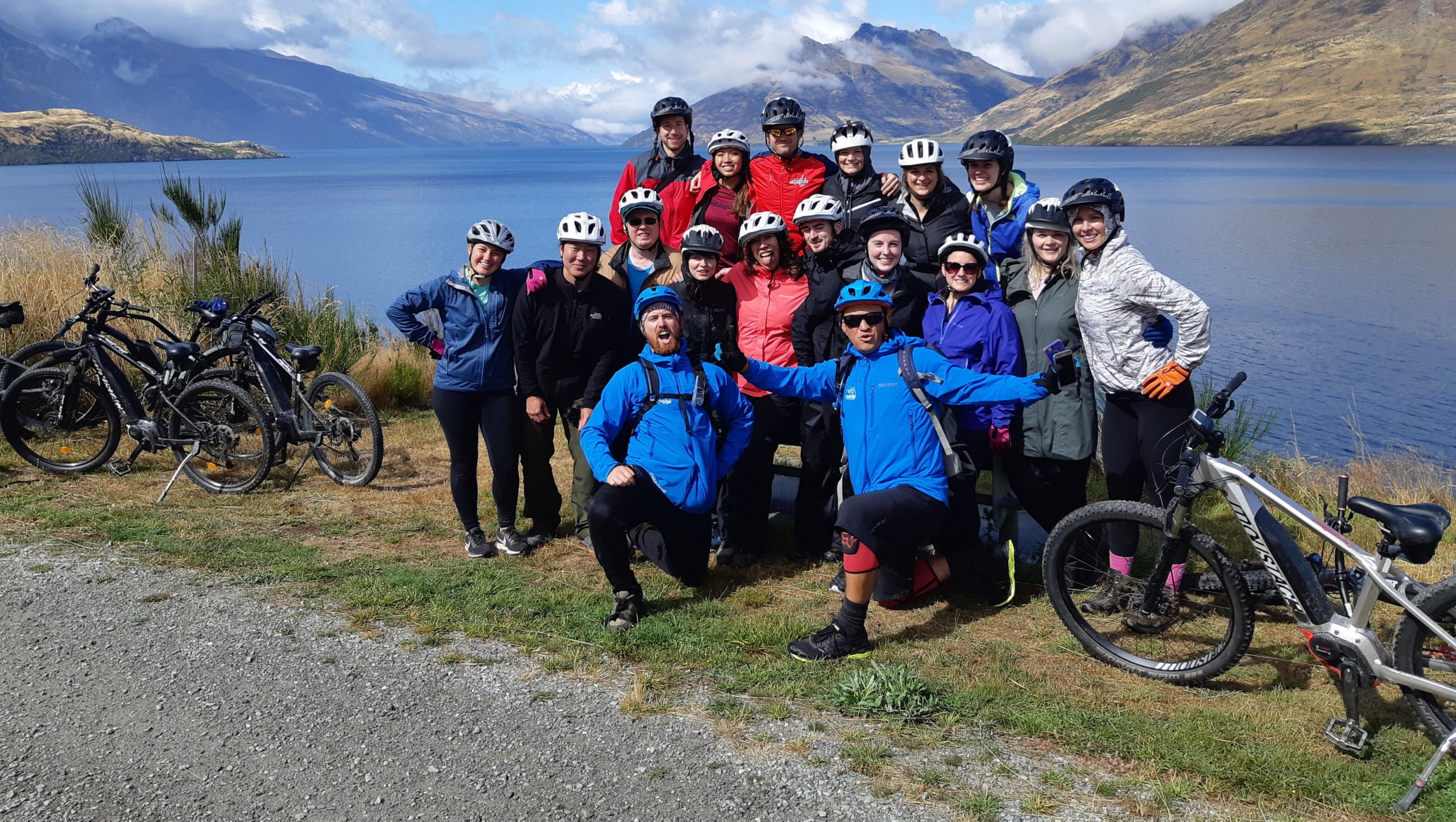 The Kawarau Zipride
The Kawarau Zipride is a complete 180° from sitting in a classroom so what better way to kick off the school holidays! You and the kids can get geared up to race side-by-side down the 130 metre Zipride, rocketing over the Kawarau River. 
Are the kids pretty brave already? They can ride the zipride backwards, upside down or, our personal favorite, in the 'Superman' position! If you're really keen for the kids to show you up, upgrades to the Kawarau Bungy Jump are also available on-site.
If you'd rather watch the action unfold with your feet planted firmly on the ground, there's still plenty to keep you busy! We have our cafe serving Ferg Baker and coffees to keep you fed as well as our liquid courage bar to keep you watered (with no water involved). 
If you're sporting a rental car you can drive yourself to the Kawarau Bungy Centre or catch a ride on the FREE Bungy Bus from Queenstown Central by booking your seats. Beyond the school holidays, keep an eye out for local's weekends where you can score a FREE horizontal Bungy for the kids (or the young at heart). 
Book your zipride and transport here.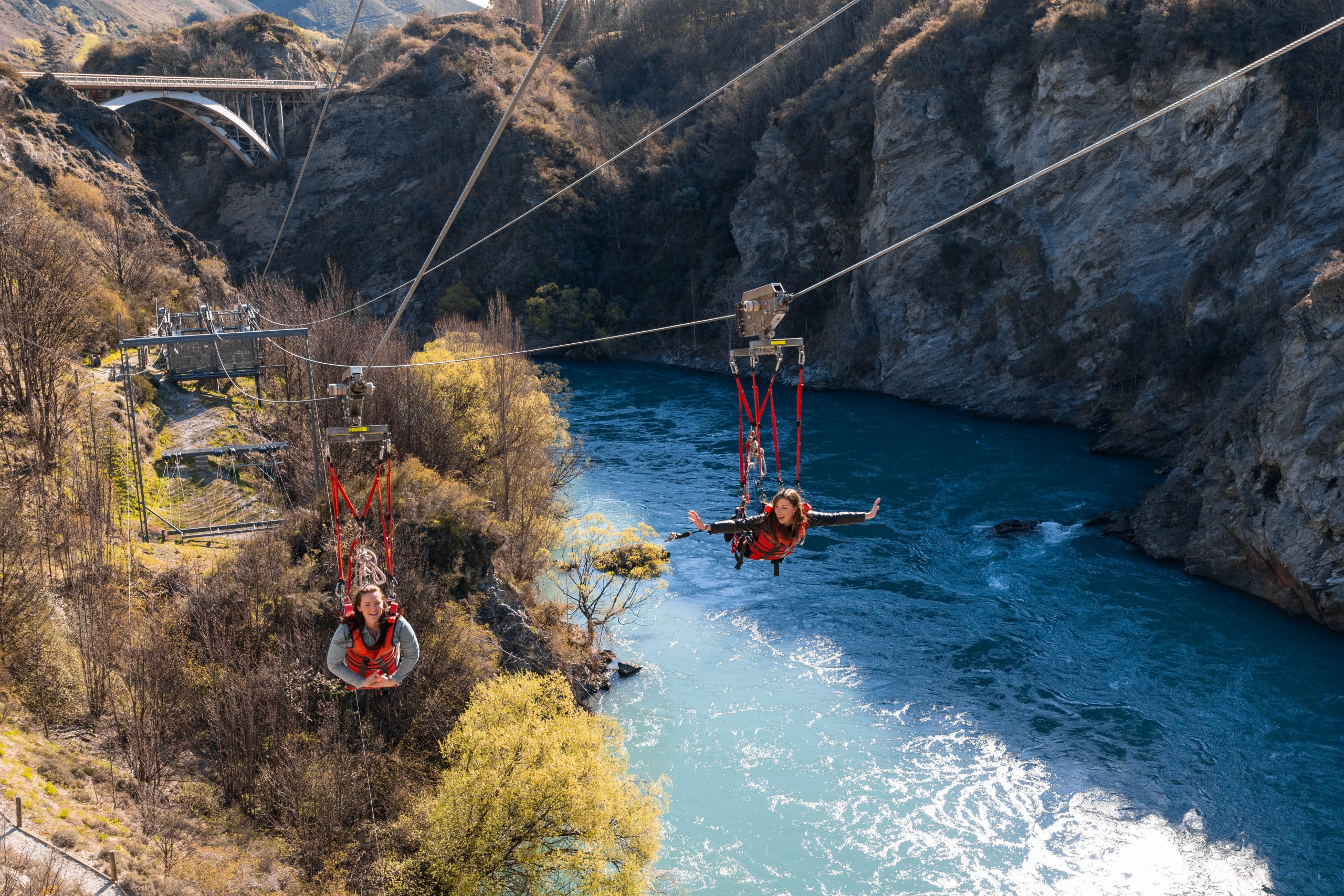 Disc Golf
If your family is keen on a little friendly competition then head down to Queenstown Gardens for a round of Disc Golf on the lakefront. A combination of frisbee and golf, this game will test your hand-eye coordination while you get a lovely walk around the gardens to find the next basket. The course is open to the public and completely free. Discs can be hired from the Queenstown Ice Arena for $5.00 each.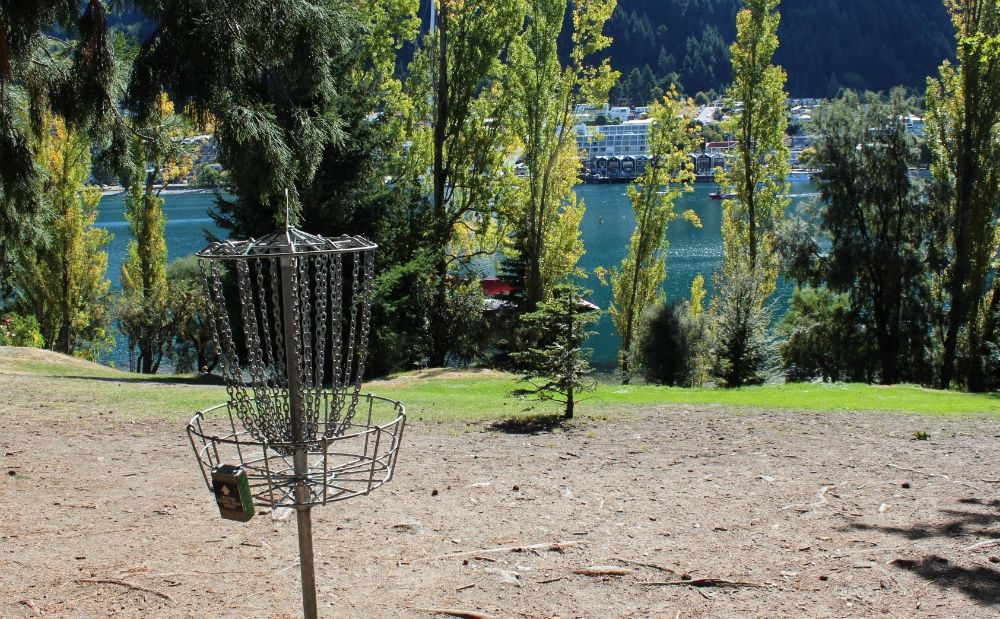 Arrowtown Chinese Settlement 
Take a walk back in time through the 19th century restored Arrowtown Chinese Settlement and mine for history about the famous Gold Rush that boomed in Otago. As you walk through the trees you can stop to read the information boards, see the harsh realities of the huts and scenes of day-to-day life being segregated from Europeans. This educational and serene activity is free of charge.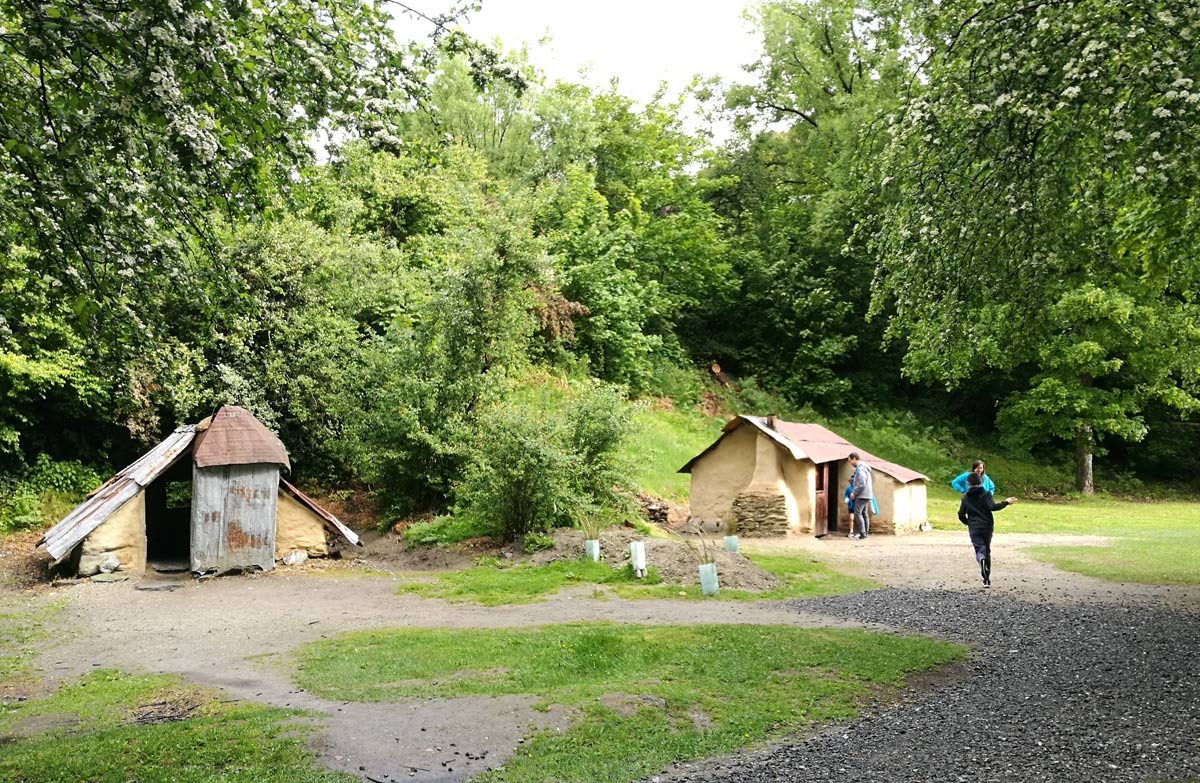 Remarkable Sweet Shop
Introduce your kids to the Queenstown tourist rite of passage by visiting the infamous Remarkables Sweet Shop at one of their three locations. Fair warning; they'll be bouncing off the walls! The shop is filled floor to ceiling with rich fudge, yummy lollies and creamy chocolate flavors so everyone can taste test and take home their favourite sweet. 
That time of year has rolled around again and planning entertainment for two weeks can be overwhelming, we hear you! Luckily, Queenstown is a place of endless activities so you'll never hear the dreaded "I'm booooored," that can often plague the school holidays. If your family has some mix of adventurers, puzzle-solvers, sightseers or foodies, use this list as your starting point and kick the fun into overdrive!