Queenstown students celebrate the end of school with a free bungy jump
Wakatipu High School leavers will signify the end of their school years by leaping from the historic Kawarau Bridge next week.
One hundred and twenty-eight year 13 students will bungy jump from the world-famous bridge, as part of the AJ Hackett Bungy New Zealand JumpStart initiative from October 23 – 26 2024.

AJ Hackett Bungy New Zealand managing director and co-founder Henry van Asch says JumpStart has become a rite of passage for graduates leaving Wakatipu High School.

"More than 1000 local school leavers have leapt off the Kawarau Bridge Bungy, and into their futures, since the initiative began," he says. "And we're delighted to be able to provide this experience – and the fresh sense of empowerment it offers – to the young people that have grown up around Bungy."

JumpStart was established in 2005 to coincide with the graduation of local kids born in 1988 – the same year AJ Hackett Bungy New Zealand became a New Zealand trademark.

The Kawarau Bridge Bungy experience is free to every Wakatipu High School year 13 student and runs from October 23 – 26 2023.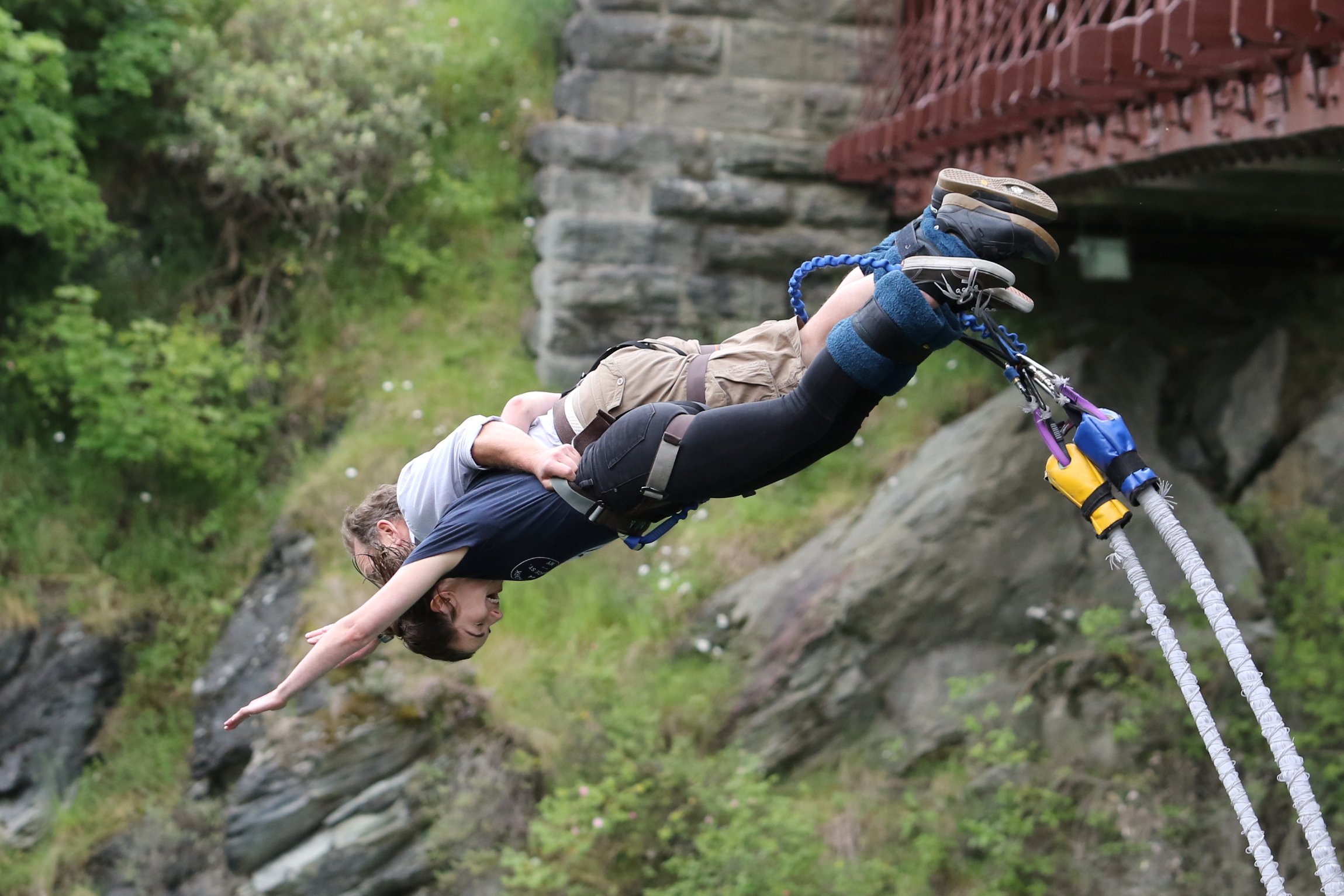 About AJ Hackett Bungy New Zealand
Ever since it was launched with a buzz by AJ Hackett and Henry van Asch back in 1988, AJ Hackett Bungy New Zealand has been in the business of fuelling people with courage and adrenaline. The world's first commercial bungy operation opened at the Kawarau Bridge in November 1988 and AJ Hackett Bungy New Zealand has remained committed to levelling up the exhilaration across Aotearoa, with bungy, zipride, swing, catapult, skywalk, skyjump and bridge climb across Queenstown, Taupō and Auckland.