At AJ Hackett Bungy New Zealand, we're throwing ourselves into having a positive impact on the environment. The stunning natural environments we're located in, are central to our experiences and through the New Zealand tourism industry's Tiaki Promise, we've made a commitment to act as guardians for our environment.
We've sat down with Darryn McClutchie, manager of our Taupō Bungy Centre, to tell us about the nursery and conversation efforts taking place on site.
Q: Gardening and bungy jumping don't seem like a natural fit, can you tell us how the decision came about to plant a nursery at Taupō Bungy?
We feel very strongly about our responsibilities as kaitiaki of the environment and particularly the social policy and professional obligation to look after the area in which we conduct commercial business. Our reputation relies on the stunning natural beauty surrounding our activity platforms and so we want to do our bit to regenerate this area with native flora, to attract native birds, for ourselves – to be proud of; and future generations – to admire.
Q: When was the nursery planted? How long ago?
August 2021 – we began to clear the area of scrub for nursery.
This is what the space looked like before.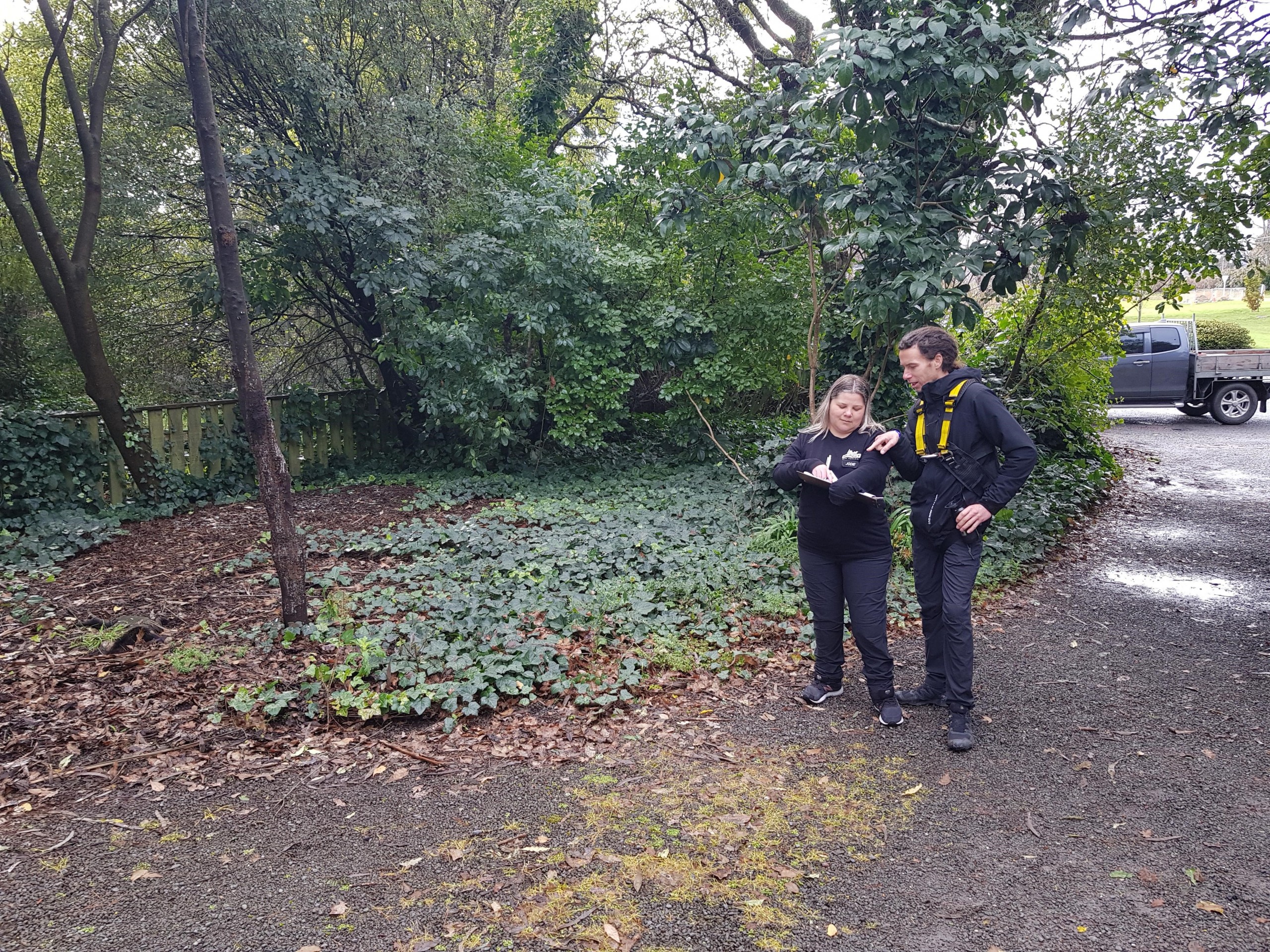 Q: What kinds of plants are there? Is the focus mostly on natives?
All are natives that grow well in our local region – includes: Kowhai, Five Finger, Lancewood, Mānuka, Kānuka, Totara, Māhoe, Hebes, Flaxes, Pittosporum.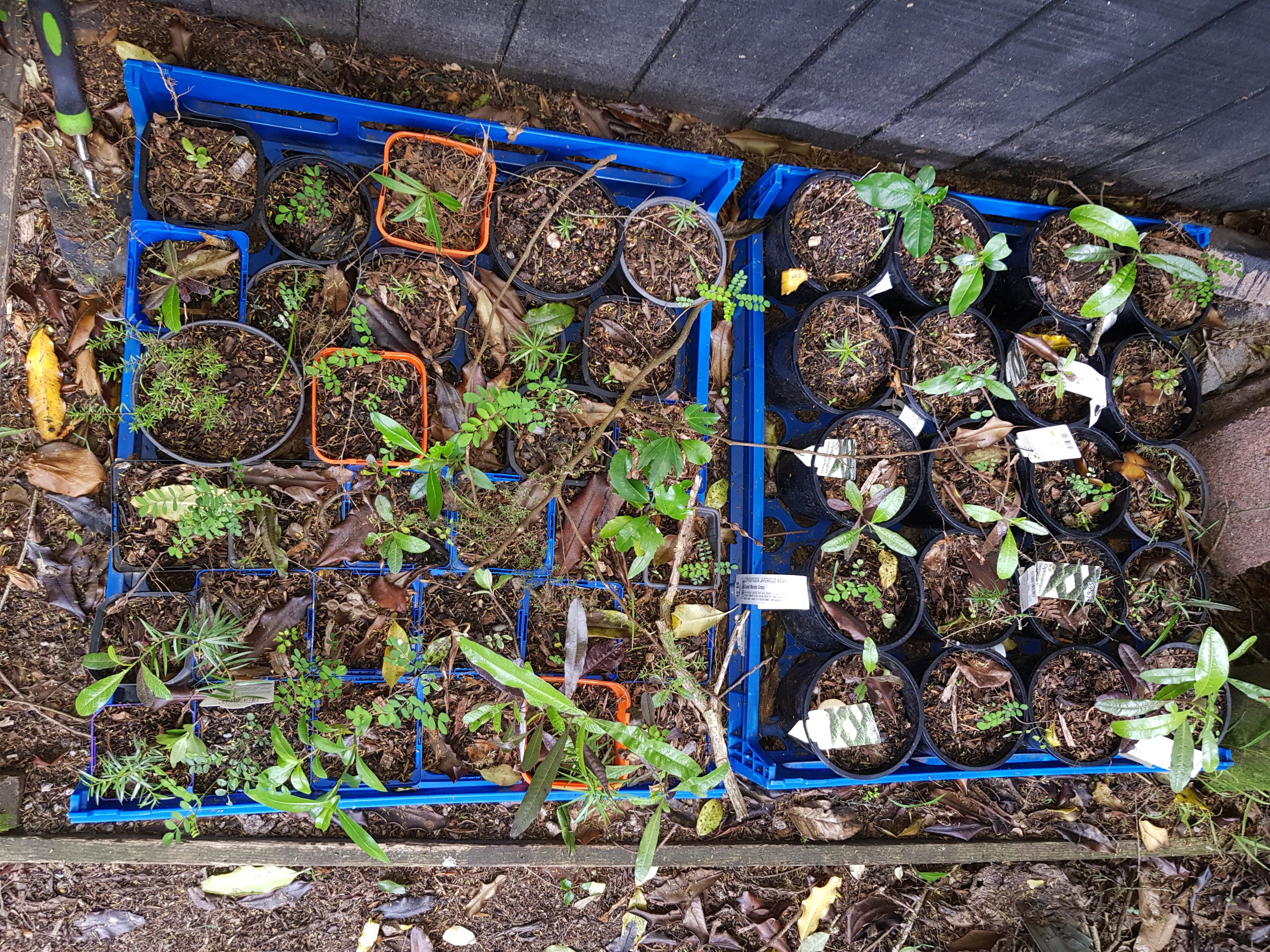 We are also trying to plant large species such as kahikatea, beech tree varieties.
Q: Tell us about the native flora in the region?
Anything we plant needs to be frost hardy, because it gets quiet cold in the winter. Within the nursery we have enabled natural cover for frost from overhanging tree canopy.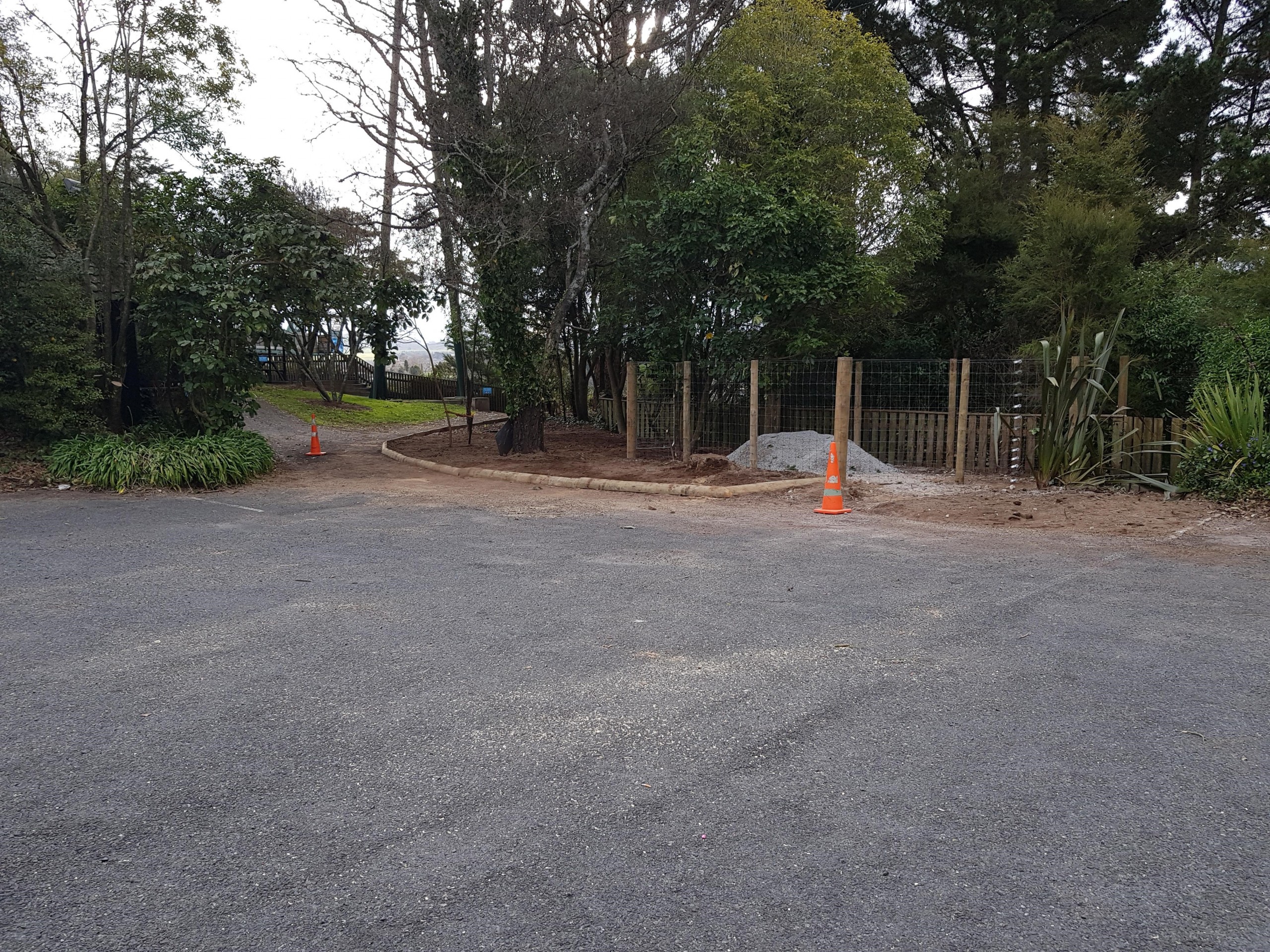 Q: How long do plants stay in the nursery for?
Minimum 6-12 months. Dependant on need for donating to community groups, right season for planting them out, and preparation of area onsite for transferring them.
Q: Where do they go after they've grown in the nursery?
Either donating to local environmental groups – Greening Taupō, local schools or businesses that need them; or for use within our own regeneration project situated along the Waikato River banks below our bungy platform.
Q: What's the long term plan for the nursery?
Once we have started planting and the plants are established, the goal is to gather and propagate seeds on a continuous cycle. Having the involvement of our local schools (Taupō-nui-a-tia College) year-on-year with different classes of students, as well as the support from Greening Taupō, we will be able to continually grow native trees to donate to / supply local groups for various projects.
Greening Taupō focus on particular Taupō areas each year to establish native plants, organising multiple events which many locals, including our crew, have been involved in. Also to work with corporate businesses looking to build their own sustainability initiatives, to further build community relations.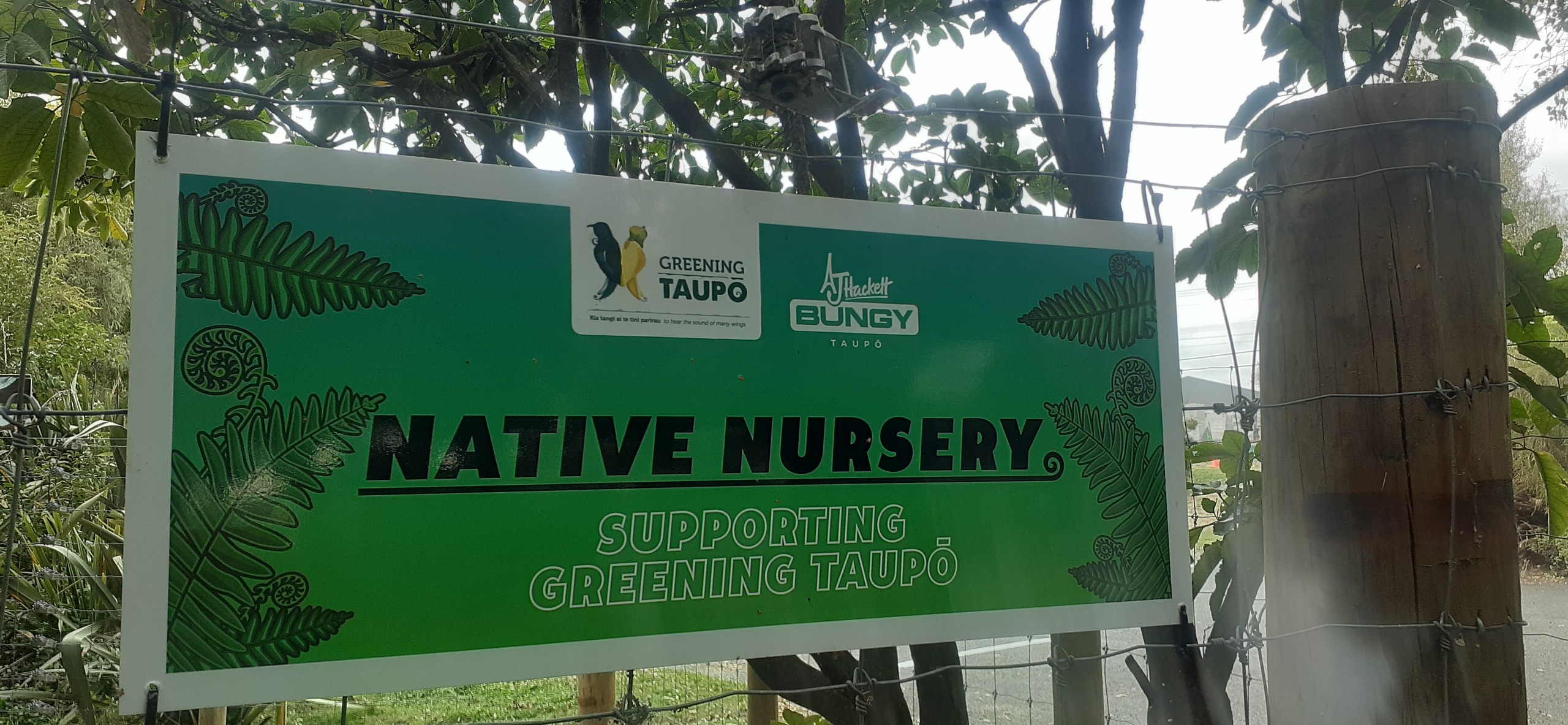 Q: Beyond the nursery, are there other ways Taupō Bungy cares for our environment?
We take Kaitiakitanga – guardianship, protection and preservation of our environment, very seriously so that future generations can continue to enjoy the Waikato River Valley and surrounding areas. We do this by:
Reducing waste
Setting traps and eradicating pests
Having recycling stations for sorting waste
Eradicating invasive plants and replacing with native trees
Monitoring the river – for user safety and collection of refuse
Educating and collaborating with schools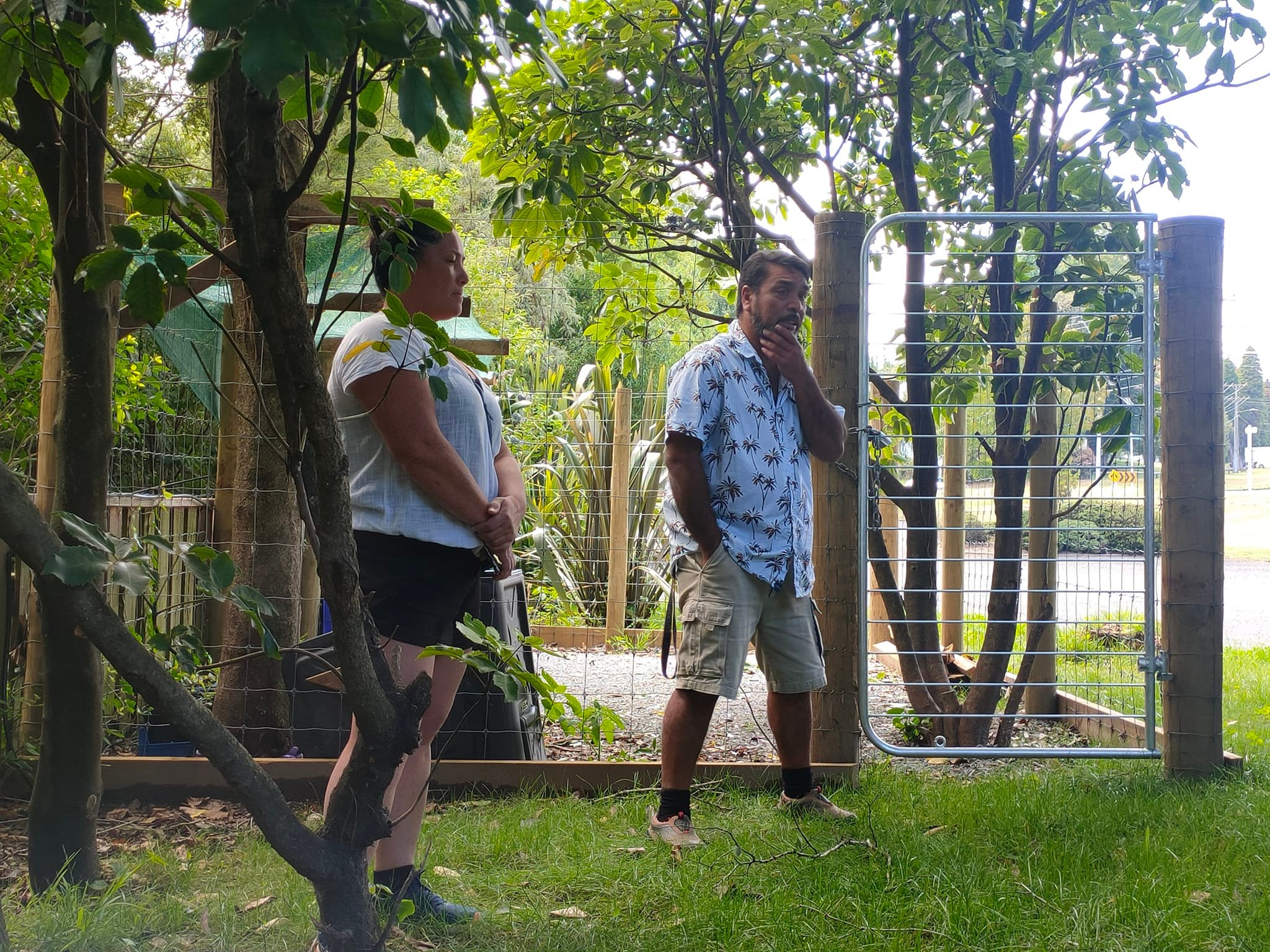 Q: Can visitors to Taupō Bungy have a go at planting?
Not at this stage but that is definitely our long term vision.
Q: Anything else you'd like to share?
We have achieved a lot, with limited resources. Our vision is to regenerate the riverside area, but it is a massive project to undertake. Now, with collaborations picking up it is awesome to see it is coming to fruition. We cannot do it alone – as we have our primary business to run. But through collaboration with other businesses, such as pest control; and by supporting student learning, involving local schools and youth groups – we believe we can succeed.