New Zealand is the land of adventure, natural wonders, and rugged scenery. Many holiday activities are located in the cities and adventure capitals you know best, but we challenge you to find some of the best adventures that are off the beaten track to mix into your trip. And man, do we know some great spots! 
Our crew is made up of people from around the globe and adventure is a big part of why they chose to come to New Zealand; to see EVERYTHING. We've also got Kiwis that love to show off their favourite sights and hidden gems. Here is the ultimate list that combines local secrets and recommendations from fellow travellers telling all about their greatest discoveries that will take you deep into Aotearoa. We've put this list in geographical order traveling North to South of the country for a full-send tour of New Zealand. 
North Island: 
Explore the Far North of New Zealand by ripping down the face of these giant sand dunes on bodyboards. The hike to the top of these giant dunes is worth the speed and possible spills you'll experience on the downhill.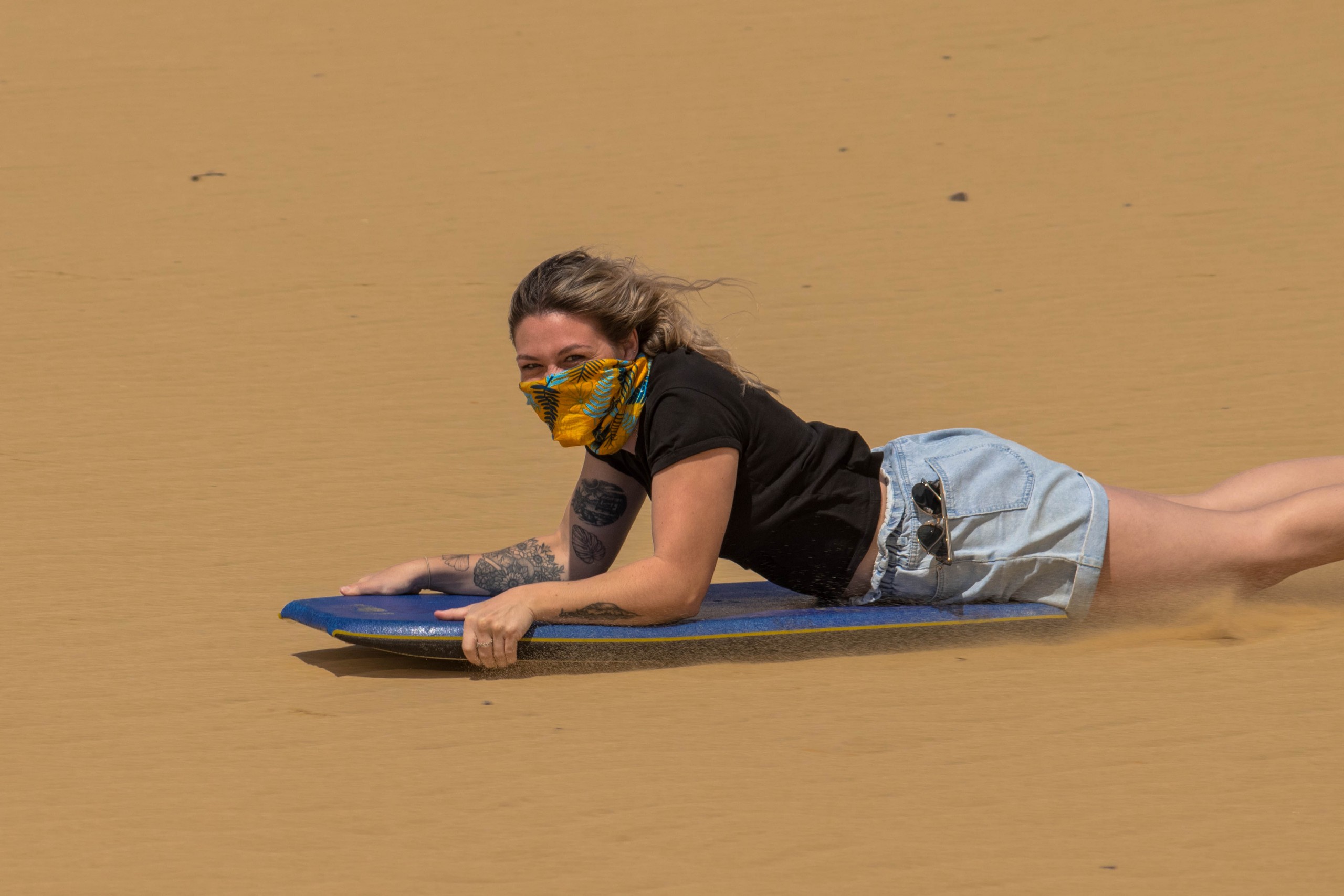 You can take a chance by finding the local sand board rental truck on arrival or choose one of the many sightseeing tours that will organise it for you as well as combine the sweeping coastal scenery highlights, such as Cape Reinga and Ninety Mile Beach.  
Tutukaka is home to a world-renowned dive and snorkeling spot; the Poor Knights Islands. This pristine marine reserve is home to stunning coral and the whole cast of Finding Nemo. Dive Tutukaka runs scuba trips as well as day trips for snorkelers, sightseers and those who want to paddleboard around the islands.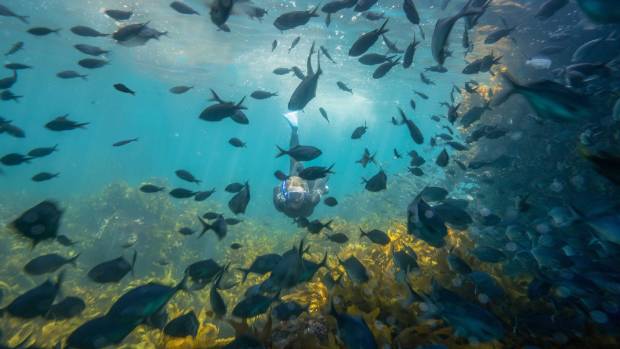 Being such a popular dive site, this area itself is not exactly a hidden gem. However, when combined with the slow-paced, coastal vibe of Tutukaka and a campsite nearby to stay off the grid, this spot is not to be missed for adventurous and aquatic travelers. You can also take a walk on the quiet Tutukaka Heads Track at low tide. 
This 60 meter natural rockslide has gone viral online but the frequent sliders are still largely Kiwis on a summer roadtrip. Take your own bodyboard or inflatable tube to gain some serious speed down the smooth rock face before skimming the pool below to decelerate. It's a seriously fun and heart-pumping way to cool down in the hotter months. We're all about gravity related adventures, and this one is a nature-made hidden gem.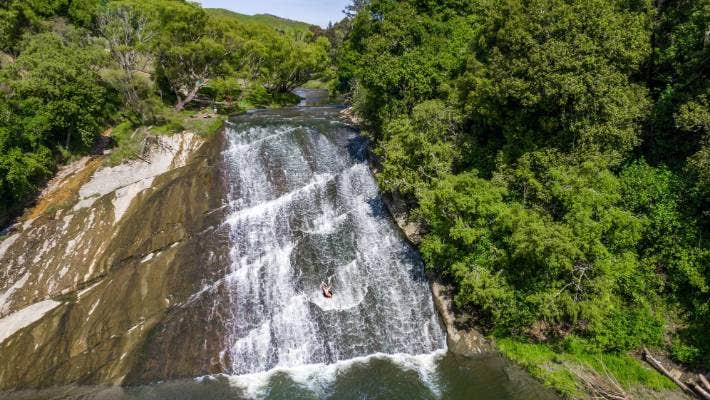 In the gorgeous East Coast town of Gisbourne there's a very unique and authentic opportunity to interact with wild stingrays. Wade out to the shallow waters with Dive Tatapori where you'll find friendly stingrays to feed in their natural environment while also learning about the ecology of the local area. For an added tour of the local sights, Tolaga Wharf is nearby, a Category One Heritage NZ Site and one of the longest wharves in New Zealand at 600m!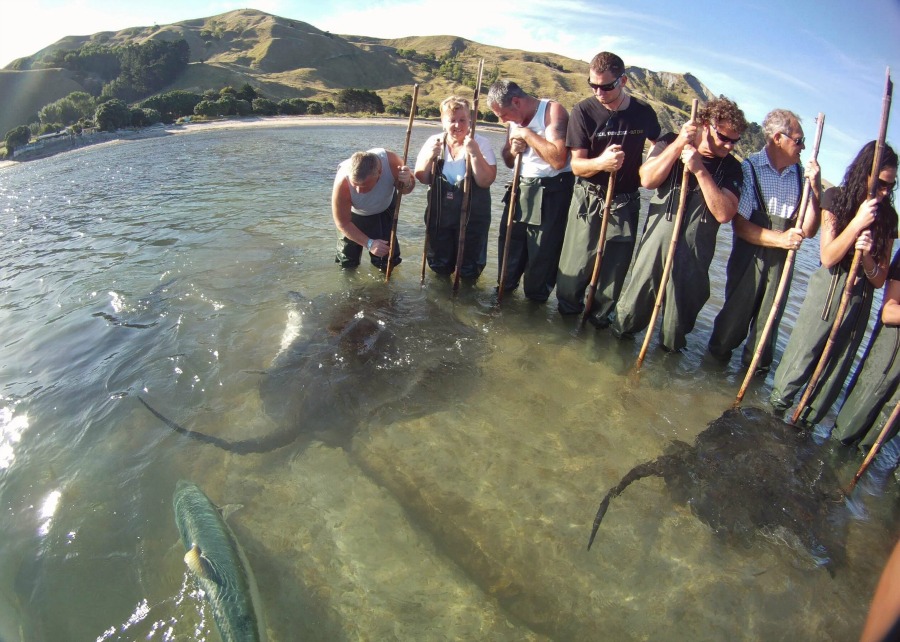 Many who have completed this epic day walk in Egmont National Park, Taranaki, compare it to the more trafficked Tongariro Crossing, making it a lesser known but equally as stunning full day hike. Along this slightly less beaten path you'll discover rolling tarns (this is where the infamous mirror lake photos are taken with Mount Taranaki in the background), wetlands,  towering lava columns of the Dieffenbach Cliffs, and montane forest. 
Bonus local secret: If you're looking for the perfect holiday snap, Kent Road is possibly one of the most photographed roads in the North Island.This is where the popular 'road to Mount Taranaki' images are taken. 
South Island:
Abel Tasman National Park is a diverse playground for adventurous nature lovers looking to go off grid. For a chance to spot wild seals and dolphins, explore Abel Tasman National park by kayak with your own impeccable navigating skills or opt for a guided tour through the seal sanctuary. On this tour you'll check out the habitat of New Zealand fur seals, Kekeno, while also keeping an eye out for Blue Penguins.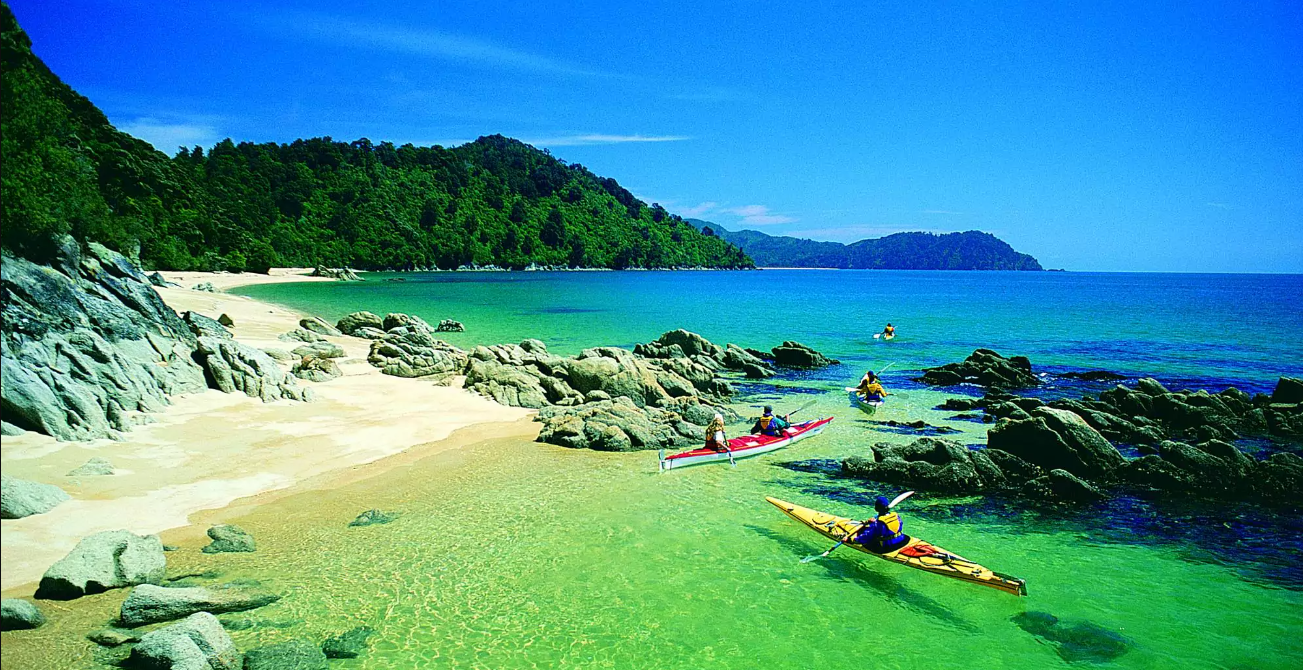 A full body pump is also available by combining your kayak tour/ arm workout with a hiking experience to explore the largely untouched native bush and limestone cliffs of the Astrolabe coastline.
A boat cruise with a unique and rural twist! Experience the thrill of Mail Day and accompany the skipper of the Mail Boat Cruise as he delivers REAL mail, as well as groceries and freight, to residents of the Queen Charlotte waterways. As the mail delivery changes each day, so too does the route but your skipper will provide interesting commentary no matter where the journey takes you. One thing is guaranteed; Queen Charlotte is home to some of the most stunning waterways and authentic rural living that you will get to experience from the water!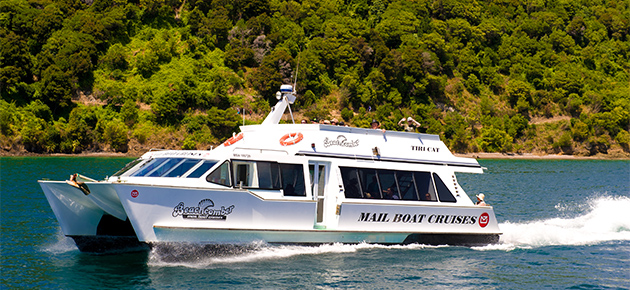 Kick your trip into high gear with an off-road quad bike tour through Greymouth's tough yet tranquil forests and countryside. The rugged West Coast will put on a show on 16 km of private, purpose built 4wd tracks catering to any age or level of adventure; you can opt for a scenic rainforest tour or charge through puddles, mud and waterfalls. No off-road driving experience is necessary. With this track being literally off the beaten path and inaccessible to the public, you'll be treated to the best scenery in this area of New Zealand with no crowds. 
This three-day guided rafting adventure on the Landsborough River is truly the ultimate off-grid and thrill seeking activity for outdoor lovers. It provides the perfect mix of adventure, camping, and scenic relaxation for the most rugged travelers looking to explore some of the most remote landscapes in New Zealand.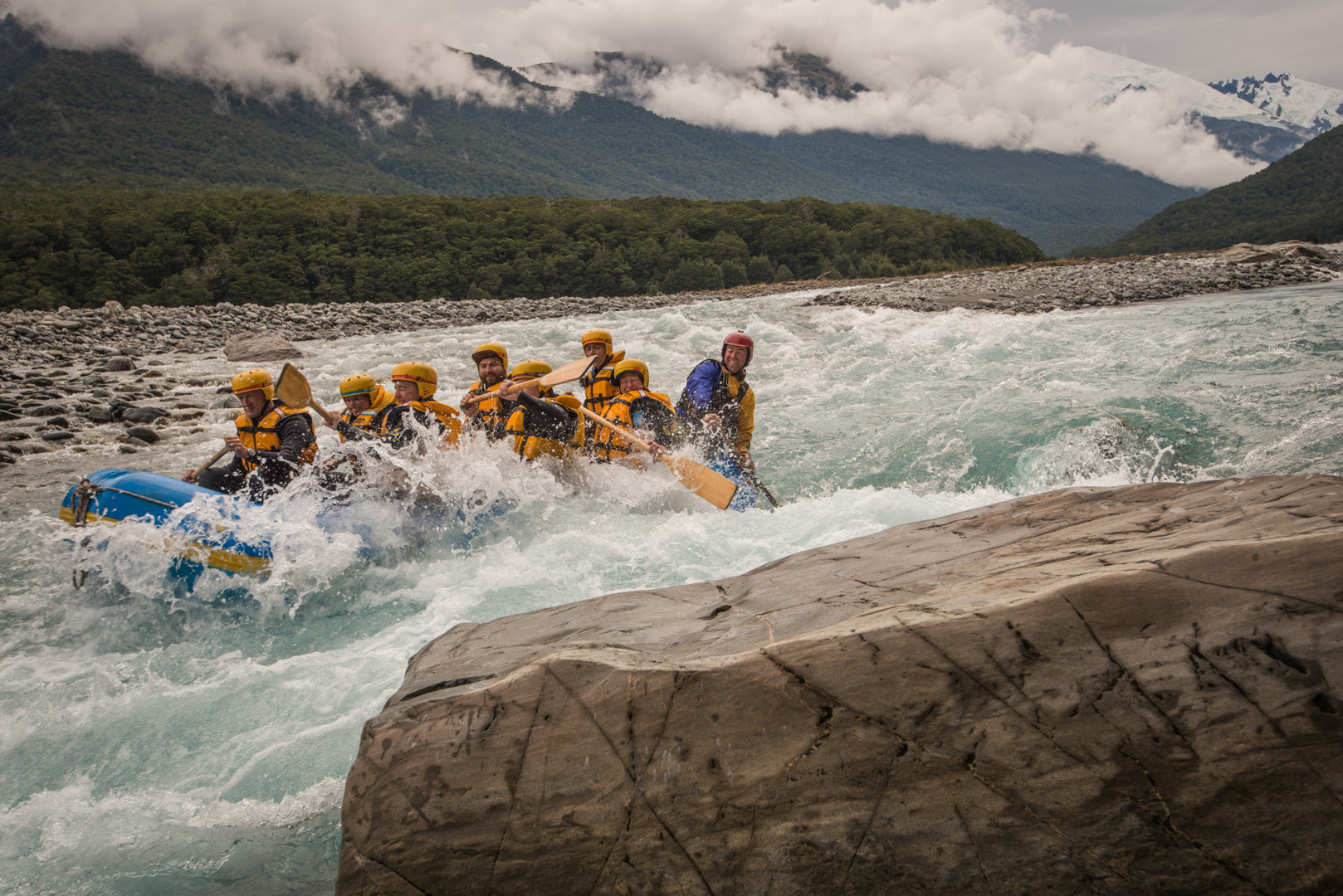 The area is so far off the grid that access options are limited to multi-day tramps through some very dense and unforgiving landscapes OR via helicopter; luckily, your helicopter ride is included. From there you will paddle through grade 3-4 rapids of the Landsborough Valley, float past dense rainforest, and soak in the sights of hanging glaciers and wildlife. There are certain parts of this trip that are more boujee than Bear Grylls; three-course meals, New Zealand wine, and all equipment is included. 
Rakiura/ Stewart Island:
The third island of New Zealand cannot be overlooked if you're looking to get away from the hustle and bustle! There are endless things to do on this untouched, tranquil and unique island.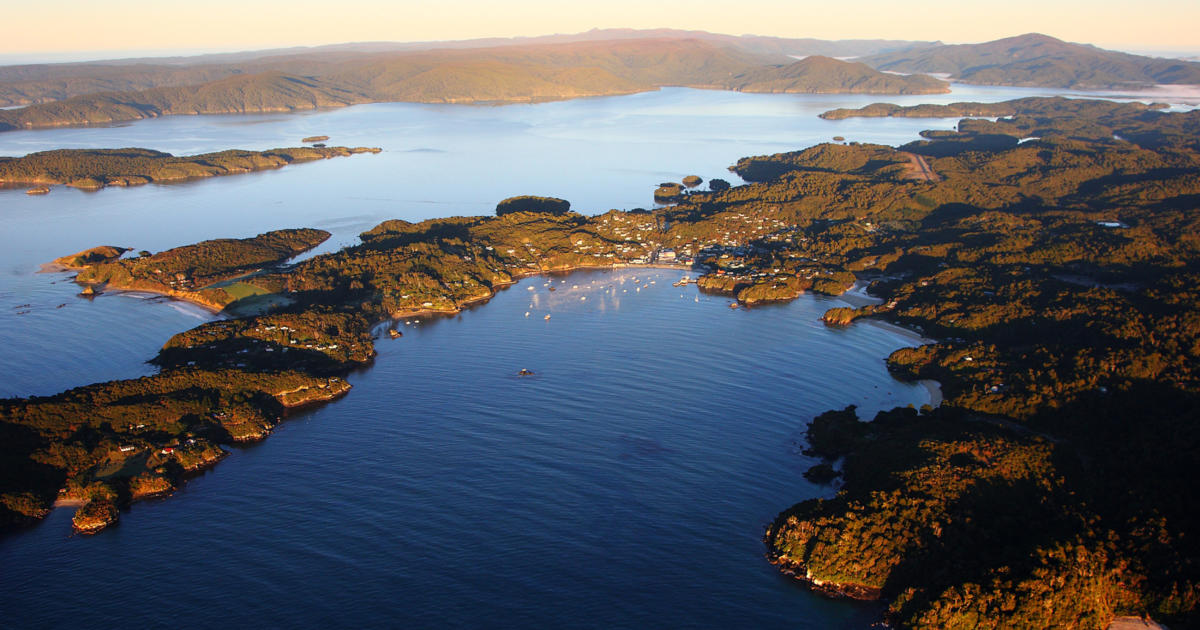 85% of Stewart Island is protected as Rakiura National Park so naturally the wildlife, flora and fauna are simply stunning. Keep an eye out for kākā, albatross, penguins, weka and you may even see kiwis as you walk. There are also some of the best fishing tours, kayaking, and one of New Zealand's Great walks', the Rakiura Track. For those wanting to unwind under the night sky, Stewart Island is the southernmost Dark Sky Sanctuary in the world and offers one of the darkest locations to view the nightscape.
Whatever you decide to do, you can be assured this is one of the most pristine and off the beaten track destinations in New Zealand. 
Now that you know their secrets, pop in and say hi to our epic crew at one of the AJ Hackett Bungy adventure sites. Conveniently located in popular cities and transit routes across New Zealand, these are some bucket-list activities you won't have to hunt for. See you soon!