Looking for the best restaurant in Queenstown? A cosy bar? Some fantastic casual places where the family can eat?
In Queenstown, there are plenty of excellent eateries that will have you and your mates drooling! The area is blessed with excellent local produce and some of the South Island's best restaurants, cafes and bars.
Bungy jumping is a great way to work up a hunger, so we've asked our hard-working staff to put together a list of their personal favourites and hidden gems.
Here we go!
Cheap Eats & Takeaways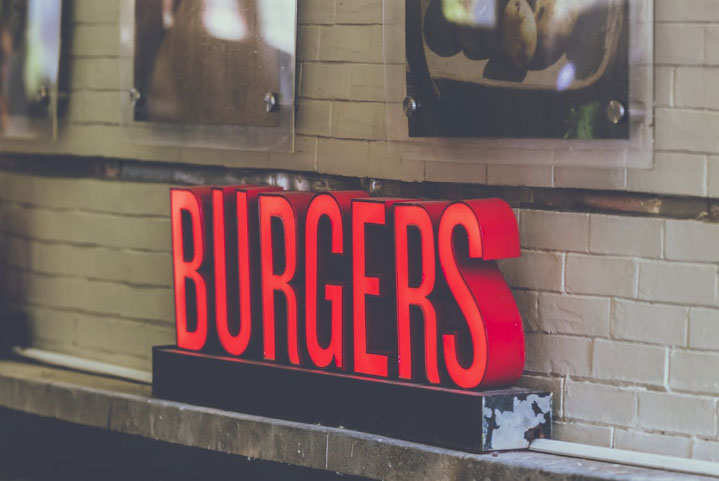 Fergburger Visitors from all over the world have come to Queenstown and sold their souls for one of these legendary southern burgers. Don't even think of leaving Queenstown without trying one, but expect a queue out the door at peak times. Not only do Fergburger summon up epic burgers, they produce delicious baked treats next door at Fergbaker and cater for your sweet tooth at Mrs Fergs. Essential. You can find Fergburger, Fergbaker and Mrs Fergs all on Shotover St just down from the Queenstown Bungy Office.
Another place to get a fantastic burger experience is Slowcuts in Arrowtown. Super friendly service, scrumptious burgers, all washed down with some mighty fine craft beers. Definitely try their divine fried smashed potatoes. You can find Slowcuts at 46-50 Buckingham Street, Arrowtown.
If you want something fast, fresh and cheerful, try a Fat Badgers New York style pizza or two. Cheap and delicious. You can find Badgers on Camp Street in the heart of Queenstown.

If you like some "who cares about gravity" action with your munchies, check out our Cafe/bar at the Kawarau Bridge Bungy Centre. There is a chill Liquid Courage bar where you can get tasty meals and bar snacks. Of course, you don't have to jump, you can just sit back, sip a tasty beverage and enjoy the free thrills as a spectator.

Kiwis love pies and there are few better pies than the fresh baked gourmet pies from Arrowtown Bakery. Absolutely legit! You can find this great bakery on Buckingham St in Arrowtown
Lunch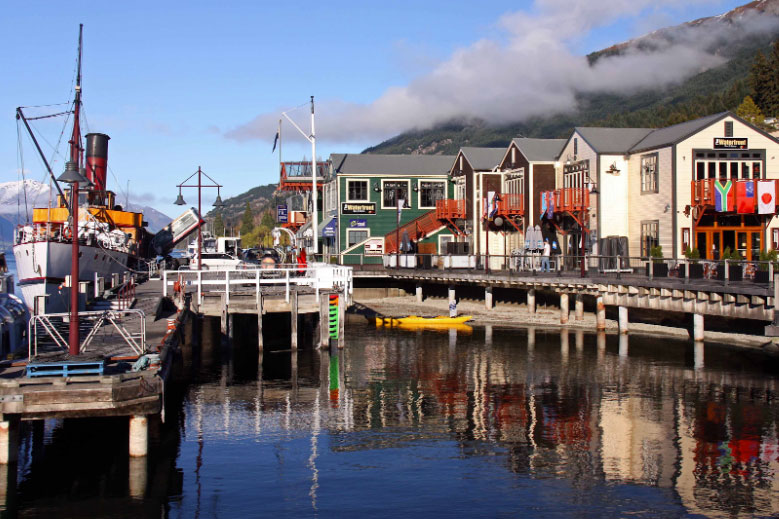 If you're in the mood for some excellent local craft beer, head on over to Queenstown's only quintessential Craft Beer Free-house. Smiths Craft Beer House do some great food n' beer matches and be sure to try the pulled pork fries – oh yes! You'll find them on Shotover St.
Madam Woo offer divine traditional Malaysian Hawker food. Big, fresh flavours in a vibrant, fun setting. You'll fall in love love with the sticky pork hawker rolls! Grab a Singapore Sling, too. You can find Madam Woo at 5 The Mall, Lower Ballarat Street, Queenstown.
Hidden away at the back of Steamer Wharf, you'll find Atlas. Atlas offers craft beers, delicious breakfasts and lunches, fantastic coffee, and amazing tapas. Best of all, however, are their steaks! To. Die. For. And so are the epic lake views!
Fine Dining & Dinner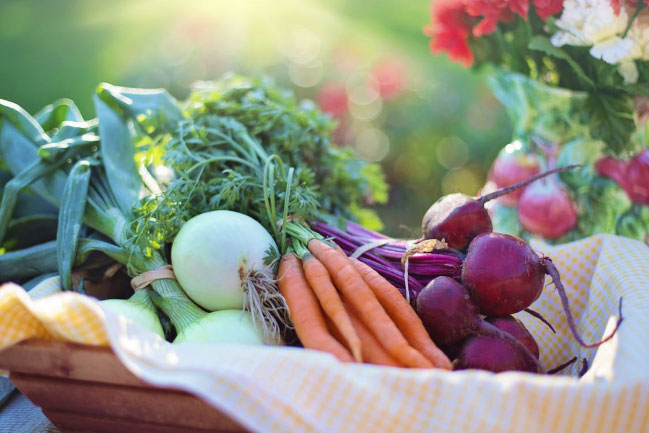 If you've got the dollars, make a booking at Amisfield. Simply magnificent. Their internationally-acclaimed team of chefs make much of the food entirely from scratch. One highlight for foodies is their 'Trust the Chef' menu – a famous shared dining experience where guests are served multiple courses of smaller portions. You can find them at Arrowtown-Lake Hayes Rd, Frankton.
Rata is another excellent award winning Queenstown restaurant owned and operated by internationally recognized Michelin starred chef Josh Emett, and highly regarded local restaurateur Fleur Caulton. They offer elegant well balanced and inspired cuisine. It pays to book in advance. You can find them on Ballarat St.
If you're looking for something a little more wallet-friendly, then try the Caribe Latin Kitchen Restaurant. Tasty burritos, tequeños and everything else deliciously Mexican. They have kids options, too. You can find them at 36 Ballarat Street, Queenstown.
Another affordable but excellent option is the London Flatbread Pizza Co. & Bar. Reasonably priced pizza and pasta in a friendly, laid-back environment. They offer frequent specials nights, so check out their website before you go. You can find them at 36 Shotover Street Queenstown.
Bars
What do you do when it is really cold outside? Double-down, chill-out and visit an icebar! There are a couple to choose from in Queenstown – Minus5 and Below Zero.
Minus5 is over 18 tonnes of crystal clear ice architecture. They'll dress you up all toasty and warm before you choose from an excellent range of drinks served in ice glasses. Icebar is located on Steamer Wharf. Meanwhile, Below Zero, over in Searle Lane, pours some wicked Vodka Cocktails in a suitably well-chilled, hand-crafted ice environment.
If you'd rather warm up next to a toasty, blazing fire, check out Bardeux or
Eichardt's Bar. The latter is a Queenstown icon and a place where you'll probably meet some of Queenstown's more colourful characters. Bardeux is in the Eureka Arcade. Eichardt's Bar is on Marine Parade.
If you want to shoot some pool under the big southern skies, check out Winnies. This bar has an amazing open roof! Don't worry, they will close it again if the weather makes a turn for the worse. Their pizza is excellent. You can find them at The Mall in the heart of Queenstown.
Another one of the best bars in Queenstown is Habana, which stocks over 70 rums, and produces the tastiest Mojitos. Their rum collection includes influences from neighbouring countries and islands, alongside some of their favourite rums from around the world. They are located on Searle Lane.
Families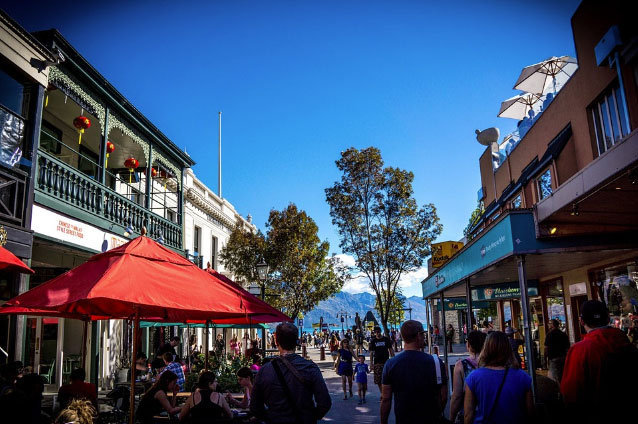 The Remarkables Lolly Shop is a treat for both kids and adults. The retail stores are famous as a destination experience not just for the large range of quality sweets, fudge, nougat and chocolates but also great service and interaction with specialist staff. They know their sweet stuff! You can find them at various locations, including Buckingham Street, Arrowtown, Beach Street, Queenstown and at the airport.
If you want a retreat from the noise, then there are few better spots than in the beautiful garden setting and lovingly-restored historic cottage at Akarua Wines and Kitchen. Enjoy a shared lunch over wine with friends. Also a great place if you have children as there's a large sandpit and a playhouse to keep them entertained. You can find them on the Arrowtown- Lake Hayes Road, Arrowtown.
Eat heartily, drink well and enjoy!
To find all of the great locations mentioned in this article on Google Maps click here.
Still Looking For Other Great Activities In Queenstown?
10 Best Cheap Or Free Things To Do In Queenstown
What To Do On A Rainy Day In Queenstown

What To Do In Queenstown In The Summer
What To Do In Queenstown In Winter