When your job is to help people jump off a ledge and plunge towards a gushing river, it's not surprising that you're going to hear some pretty wild stories. In fact, we've heard some downright whack ideas over the years. We've even met people who were told that when you do a Bungy jump, your eyes will pop out of your head (not true)! But out of all the rumours, there's one story that always gets brought up time and time again. 
You've probably heard about it. It did make news all around the world and is still talked about to this day. Can you guess? It's the one about that troublesome rule breaker AJ Hackett who decided to jump off a 110-metre tall building – the Eiffel Tower!
This can't be true… can it?
You better believe it! For AJ Hackett, the dream of Bungy all started when he heard about the crazy ritual in Vanuatu, where the young men would tie vines to their ankles and jump from a great height. For some reason, this appealed to AJ and he wanted to investigate further. 
After much back and forth, AJ decided that if he could make this adventure activity safe, at all times, he would look into it further. And so he did. First, AJ partnered with AJ Hackett Bungy co-founder Henry van Asch. Together, they worked with scientists at Auckland University to find a formula to make the now-famous Bungy cord. Apparently there is a lot of mathematics involved in creating the type of rubber that is used. Who knew?
Fast forward a few years or later, AJ and Henry had done it. They'd developed a Bungy cord that could safely allow people to leap from great heights in the spirit of the land-divers from Vanuatu. What was their next challenge? Catching the attention of the world. 
On a speed skiing trip in France, AJ Hackett spotted the Eiffel Tower and ideas started to jump to mind. If they could pull it off, it would be legendary.  So, one night, AJ, Henry and a team to help with all the equipment waited until security clocked off. Then, they snuck up the famous French structure with their brand new Bungy cords. AJ was strapped in, the cords were secured and the rest is history. AJ Hackett did indeed jump off the Eiffel Tower. As soon as he got to the bottom, the police arrived.  They weren't exactly sure what had just happened but AJ was arrested… And released again a few minutes later.
His stunt was heard around the globe, gaining the duo the media attention they were striving for.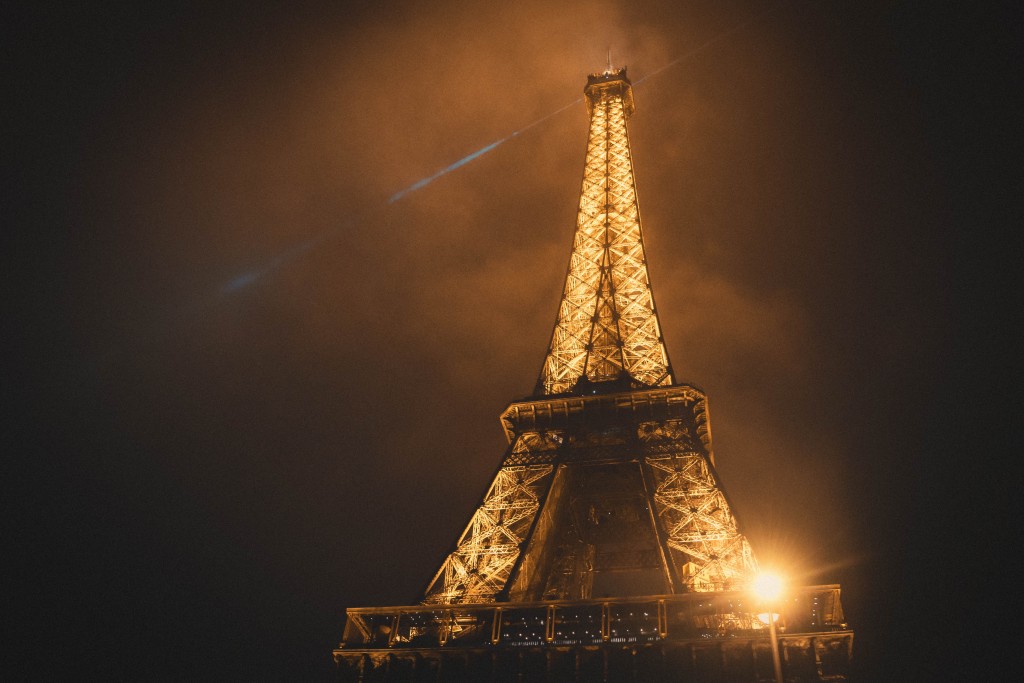 What happened next?
Henry, AJ and their team returned to New Zealand. They had an ambition of getting Bungy into the media space, using it as a stunt for television commercials and movies. At this point, they didn't think turning the 'sport' into a commercial operation for the public to take part in was realistic. But that didn't stop them having their own fun. To keep the media entertained, AJ Hackett jumped off the Auckland Stock Exchange building. Then in the same year, he and Henry ended up setting up their first commercial Bungy site in Ohakune. 
The team then quickly set their sights on a bridge in Queenstown, known as the Kawarau Bridge. So, on November 12th, 1988, the first year-round commercial operation was launched. The team had a successful first day, with 28 members of the public taking a leap of faith and making the plunge. They had done it – Bungy was born!
In 1990, they wrote the Code of Practice, which was a set of rules for commercial operations like AJ Hackett Bungy as well as other adventure and tourism sectors. This same Code of Practice (with updates, of course) is now used around the world today.
Now, with over 30 years of operating under our belt, we've grown to offer a whole range of experiences. Not just Bungy anymore! We run Bungy jumps, zip rides, bridge climbs and vertical swings. The opportunities to seek out adventure with us are endless!  
7 Craziest AJ Hackett Bungy Jumps
In the spirit of the Eiffel Tower jump, we thought we'd take a look at 7 of the wildest jumps we've come across. Let us know which one is your favourite!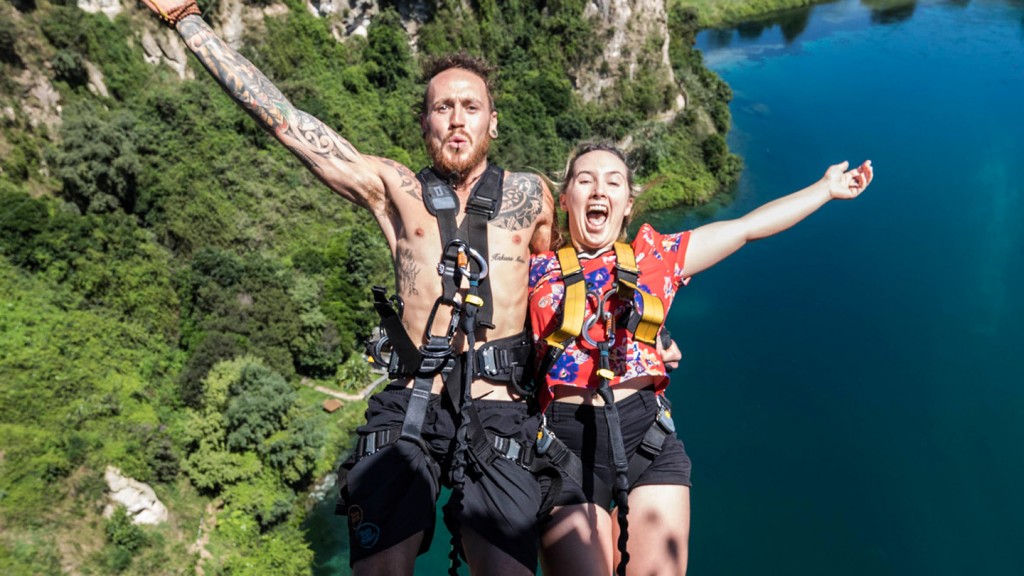 Bungy Jump Bucket List 
So, after seeing some of those crazy jumps, we've come up with a list of wild ideas for you! If you've done a jump or had a cool idea, let us know – we'd love to hear about it. And without further ado, here are some ideas for your next jump:
Backflip at The Ledge


If you're game enough, start off with a backflip off the ledge. Challenge your friends to see who can do the most backflips in mid-air!

Dress up


No matter how old you are, it's always fun to dress up. Why not make a statement with your first or fifth Bungy by dressing up. Get a group together, do a tandem dress up Bungy or just go 'Hans-solo'. See what we did there?

Ask for a hand touch (to the water)


Some people don't want to get wet when it comes to their Bungy. Others want to get completely dunked. But if you're somewhere in the middle, we have the perfect thing for you. Ask one of our instructors for a hand touch and you will just reach the water.

The nude jump


Let's be honest, we all have that one friend who is constantly getting their kit off. This one is for those who want to feel free in every sense of the word. The butt-naked Bungy jump is a crowd favourite.

Handstand jump
Did you do gym at school? Fancy yourself good at the old handstand move? Why not start your jump doing exactly that? Then drop headfirst into your jump. We reckon that could go straight on your CV.

Here are some more ideas to get you thinking before your jump.

Whether you need more inspiration, have a couple of questions, or are just revving to go, get in touch with us now. We can't wait to watch you jump! Remember, Live More. Fear Less!