Finding cheap or free things to do in Queenstown can be tricky and make sticking to your travel budget challenging. So to help you out here are our Bungy Crew's top local tips that will help stretch your travel dollar further.
Some of the best things in life are free and where better to do them than surrounded by New Zealand's most magnificent, unspoilt scenery. There are so many activities to do in spectacular Queenstown, it can be near impossible to pack all the adventure in. So be warned you might just have to come back twice!
1) Drive Through Skippers Canyon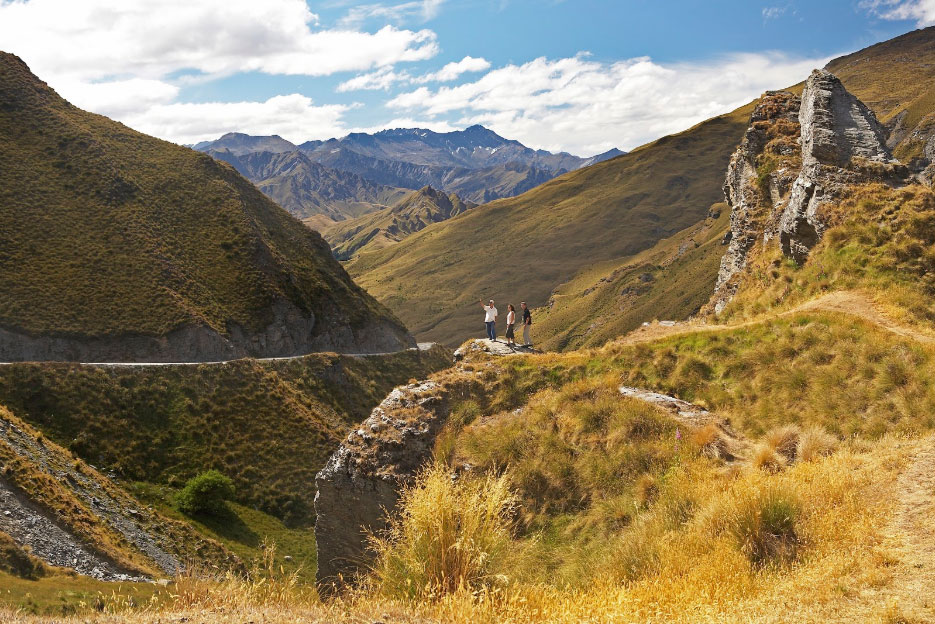 Feeling adventurous?
Skippers Canyon is a rugged scenic gorge, just north of Queenstown. The canyon is carved out by the Shotover River, one of New Zealand's richest gold-bearing rivers, and now used for jetboat thrills. Skippers Canyon was also a location for the Ford of Bruinen in Lord of the Rings.

Keep in mind that this road is not for the faint of heart! The website dangerousroads.org labelled Skippers Canyon Rd as "unbelievably scary as it's totally narrow and difficult to manoeuvre your car". Skippers Road is mostly one-way, it is narrow and has steep drops of several hundred metres. It is best suited to 4WDs due to uneven terrain and be prepared to reverse if you meet an oncoming car on a narrow section.
At the end of the road is the historic Skippers Suspension Bridge which spans 96m and is 91m above the Shotover River. You can also find several walking tracks in the area on the Department Of Conservation website that retrace the steps of the early miners and the ghost town of Charleston.
To get to Skippers Road from Queenstown, follow these directions on Google Maps.
The journey to the start of the road takes around 30 minutes.
NOTE: Check the insurance policy on your rental car first as it may not be covered for travel on unsealed roads.
2) Drive To The Coronet Peak Carpark


If you want to take a less hair-raising drive, you can find equally stunning views stretching of Arrowtown to Lake Wakatipu from the Coronet Peak carpark. Coronet Peak is a popular ski field in the winter months and is 25 minutes from Queenstown by car. This road is sealed all the way to the top and can be driven using a 2WD. Road conditions are generally good but you may require chains in winter so check the Coronet Peak weather forecast in advance.
3) Watch The Jet Boats Pass Underneath Edith Cavell Bridge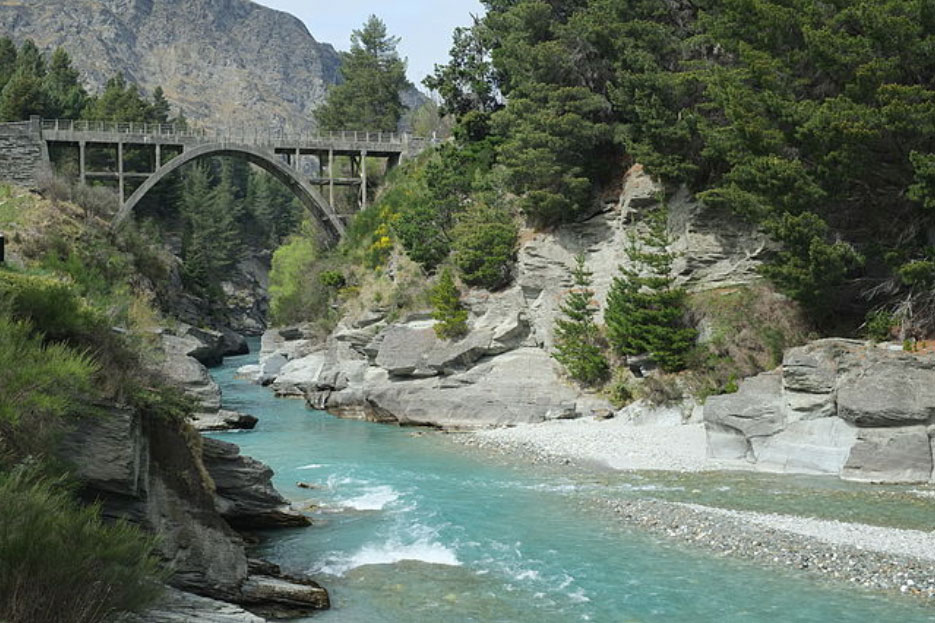 The jetboat was invented in New Zealand and kiwis certainly know how to push them to the limit!  Jetboats speed through the narrow canyons and perform 360° spins, but you can watch all the action for free from the bridge.
The bridge is an easy 7km drive from central Queenstown. Drive up Shotover Street and head towards Arthurs Point and Coronet Peak. Carry on until you come to the historic one lane 'Edith Cavell Bridge'
4) Play Frisbee Golf In The Park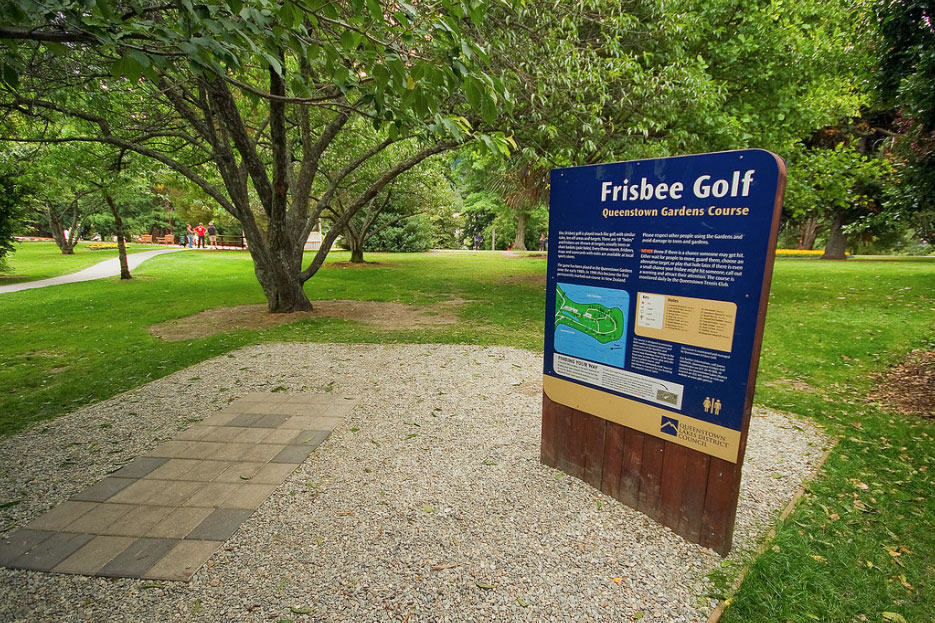 Care for something a little more sedate? Frisbee Golf is a fun activity for all the family.
Frisbee golf, as the name suggests, is golf played with frisbees. Queenstown's Frisbee course has 18 "holes" where you throw the frisbees at targets, which are usually trees or chain baskets. Get your maps, frisbees and scorecards from various sports stores in town.
5) Hang Out at the Liquid Courage Bar at the Kawarau Bungy Centre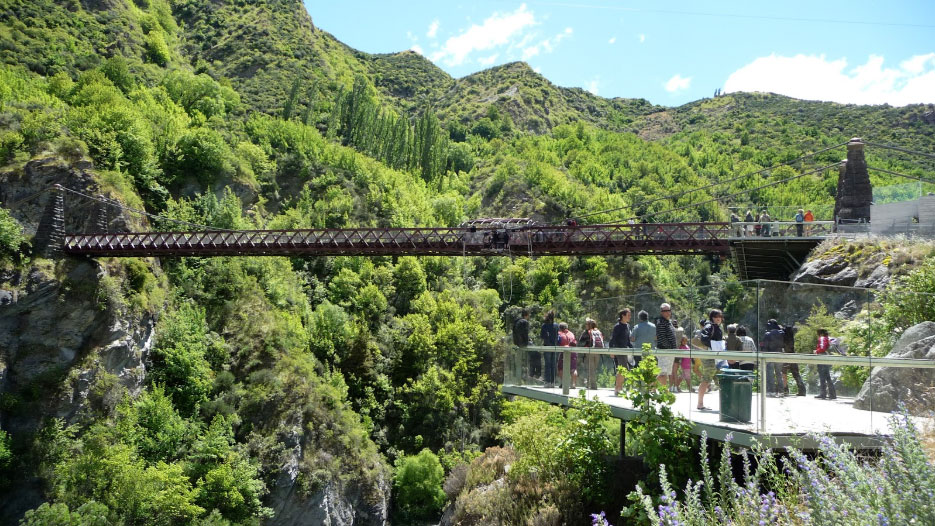 Bungy jumping is arguably the biggest adrenalin rush you can have in Queenstown.
Not quite ready to take the plunge, or do you need some liquid courage first? Pull up a chair at the Liquid Courage Bar at the Kawarau Bungy Centre and watch the thrill-seekers as they take their leaps!
The World's first Commercial Bungy Operation opened right here in 1988. To this day, people take a giant leap off the 43-metre bridge with a Bungy cord attached to their ankles. Co-founder, Henry van Asch describes the experience: "It's a bizarre physical activity that brings elation and, afterwards, contemplation. It is a very individual thing and engages your psyche. It doesn't happen in a matter of seconds. It takes some people minutes, hours, days, months or years to jump. When they come out of it they say 'holy shit', I can do anything."
This is also a great place to practice your action photography skills as it's unlikely you'll find any better scenery in the world as a backdrop. Make sure you use the Bungy hashtags #qtbungy #nzmustdo.

6) Walk Around Lake Hayes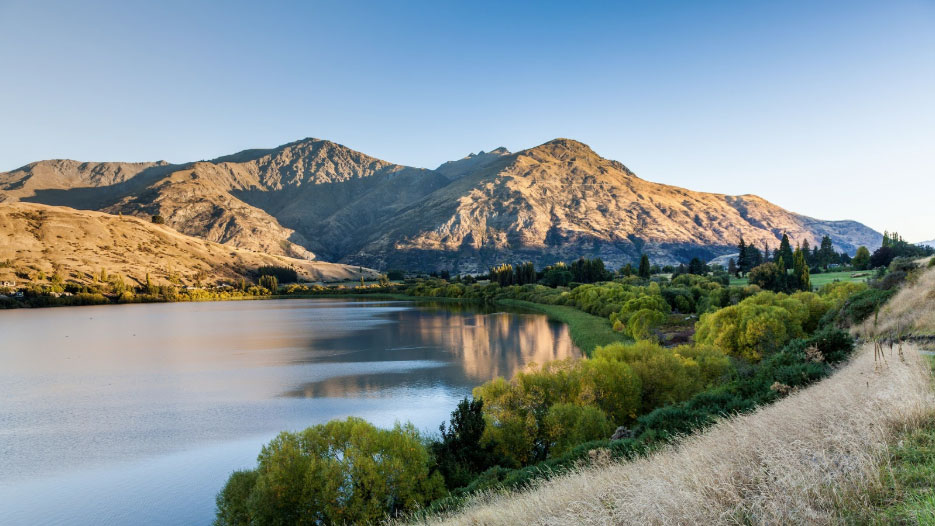 Photo Credit – Russell Street, Flickr
Another place you'll certainly need your camera is at Lake Hayes. There is a superb walking trail around the lake, a much photographed "mirror" that reflects the surrounding mountains in all their pristine glory. Take in the beautiful lake and mountain views as you walk this easy two-three hour track, which is also popular with joggers and cyclists.
Lake Hayes is a 15 minute drive from Queenstown.
7) Explore A Section Of The Queenstown Bike Trail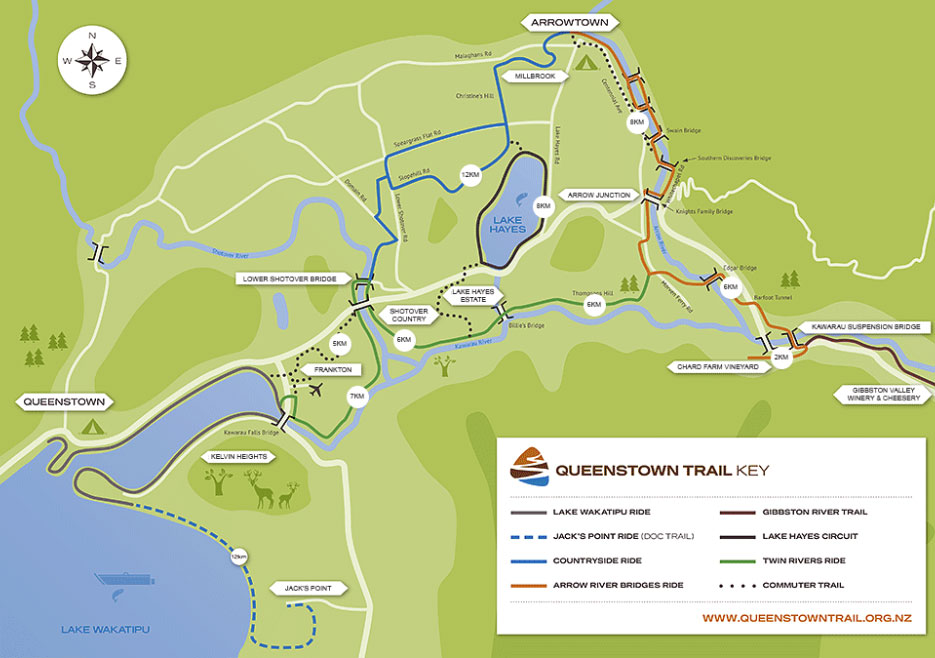 Photo Credit – QueenstownTrail.org.nz
This bike trail has something to suit all riders. If you are looking for a serious trek, you can bike the entire 122km network. If you want a day outing, there are plenty of interesting sections, including frequent stops for wine tasting, watching the Bungy jumpers and tasting the delicious local food.
"The trail meanders through some of New Zealand's most breathtaking scenery, taking in the Gibbston wine area, the historic gold-mining town of Arrowtown and the stunning landscapes of Lake Hayes, Frankton and Queenstown. Riders will enjoy discovering hidden ruins, amazing architecture and historic bridges".
Spring and autumn are the most picturesque seasons to ride the track, although the track is open all year round. Check the weather forecast in the winter months as it can get very cold in exposed areas.
8) Go For A Swim At Wilson Bay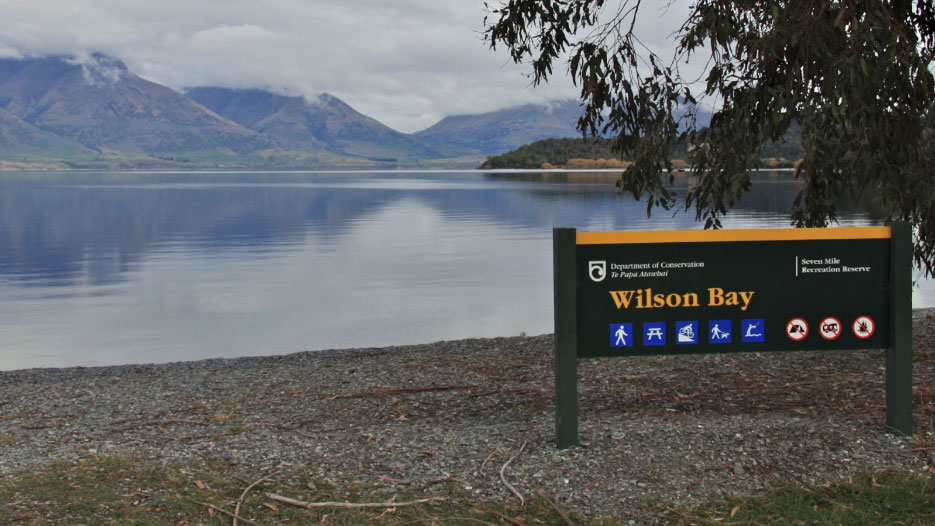 This is a great spot in the summer months. The water is cold no matter what time of year, but the gorgeous scenery more than makes up for the bracing dip.
Wilson Bay is an easy 15 minute drive from Queenstown, on the road to Glenorchy.  
9) Visit Arrowtown And Check Out The Chinese Settlement Or Try Your Luck Gold Panning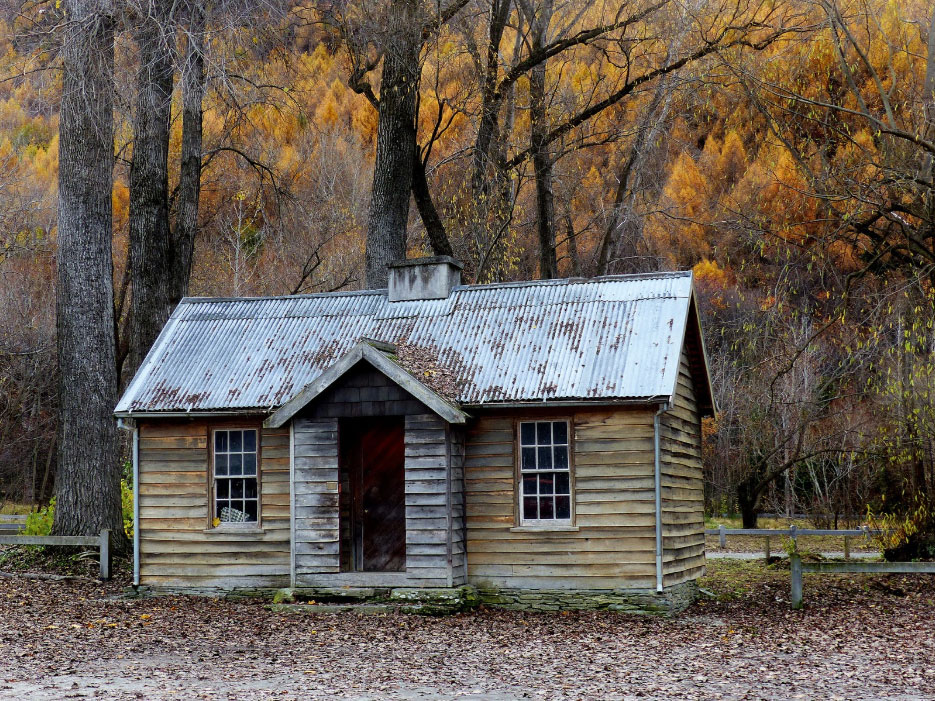 Gold panning is a great activity for adults and kids alike. And yes, there is still gold in the river!
Just hire a gold pan and try your luck.
The river runs alongside Arrowtown, which is a beautiful historic settlement, just 25 minutes drive from Queenstown. There are plenty of places to eat and drink, and you can explore the Chinese Settlement. Chinese workers settled here during the Otago Gold Rush of the 1860s and the restored village is a popular attraction today.  
10) Find Some Snow And Have A Snowball Fight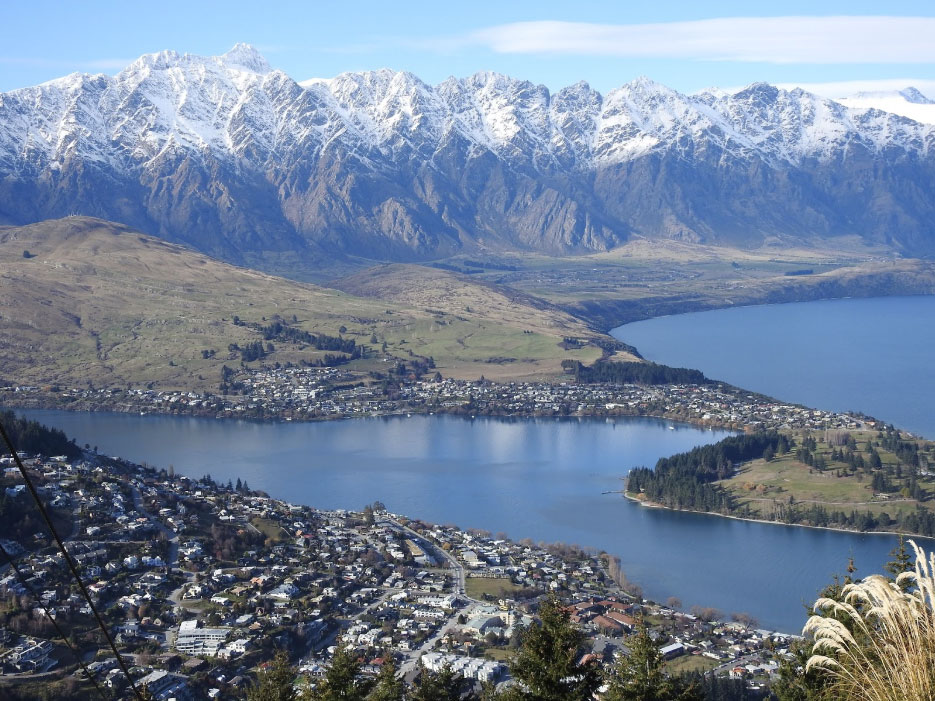 If you're in Queenstown in winter, snow activities are a must but trips to the ski field can be expensive! A cheaper alternative for the adventurous is to try and find your own pocket of snow away from the crowds on the slopes.
Snow does fall right down to lake level once or twice a season but it is more likely that you are going to have to go and find it in the hills. Try the scenic and challenging hike up Ben Lomond or take a walk up Queenstown Hill to admire the epic views from the 'Basket of Dreams'. Keep a lookout for shady aspects where pockets of snow that might survive.
For those that are not so keen on a walk you can sometimes find snow at the top of the Crown Range on the drive to Wanaka. Take care however as if there is snow on the ground you may require chains for your vehicle.
Bonus: Go For A Drive To Glenorchy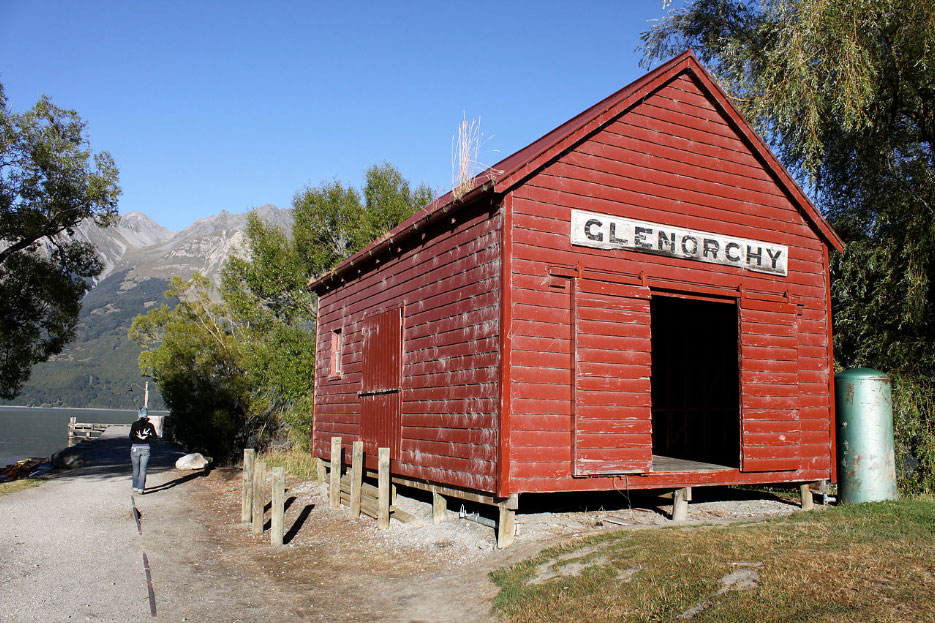 The drive to Glenorchy is stunning as you wind along the road to the top of the lake. There are many trails in this incredible, unspoilt wilderness, ranging from an easy stroll around the lagoon to walking the Routeburn track, one of New Zealand's great walks. If you didn't get enough gold mining history in Arrowtown, then be sure to explore the the old invincible gold mine, too.
Hope we've given you some interesting ideas to make your trip to Queen! Be sure to drop in and say hi at the Kawarau Bungy centre on your way through. We'd love to see you.



Still Looking For Other Great Queenstown Activities?
What To Do In Queenstown On A Rainy Day
What To Do In Queenstown In The Summer