AJ Hackett Bungy NZ is a household Kiwi name that has solidified a culture of adrenaline-chasing and trailblazing since its humble beginnings 35 years ago. Over the decades, we have developed our once-in-a-lifetime experiences and encouraged thousands of visitors to accomplish something they never thought they could do.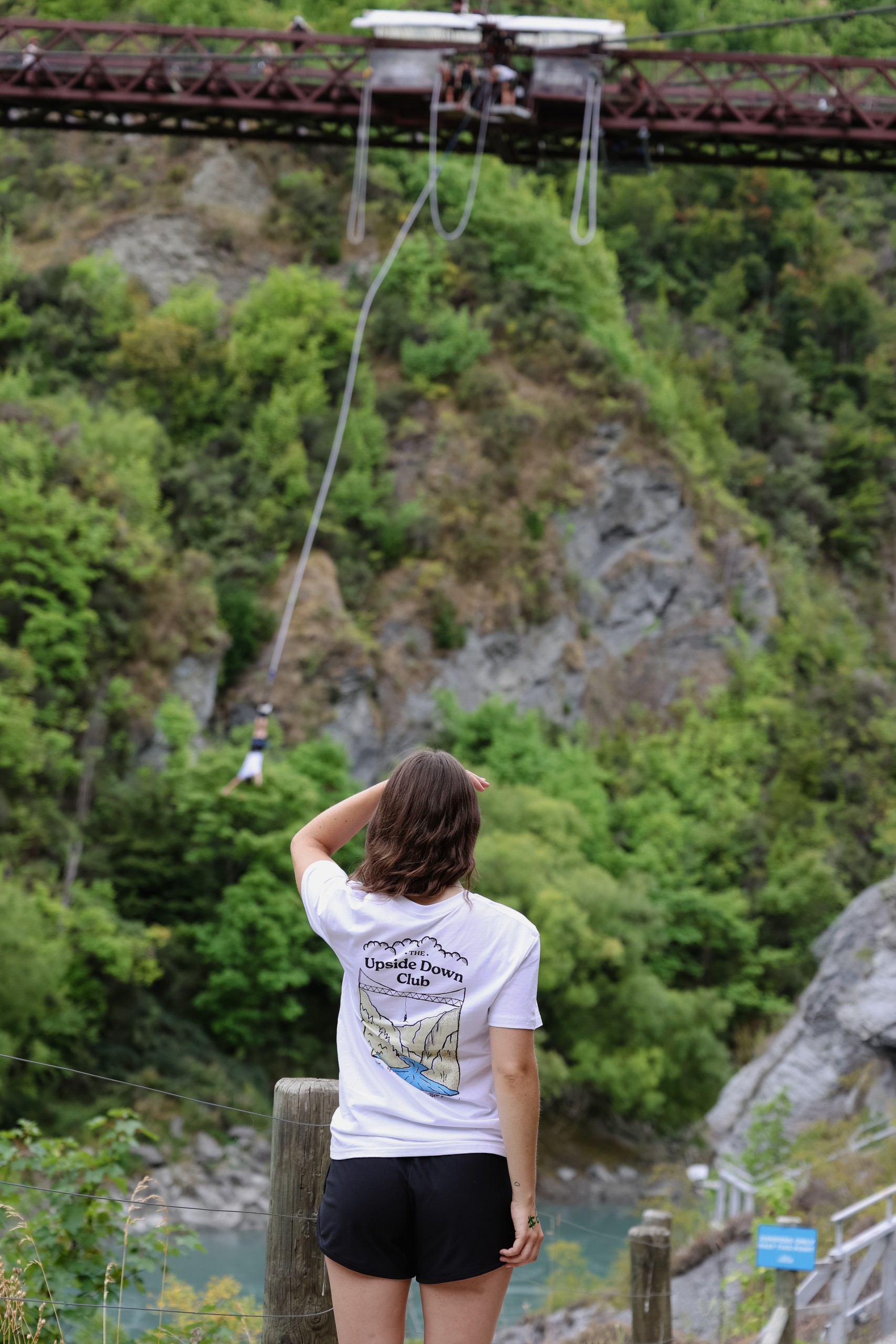 One thing we have known since day one is that great adventures are best paired with great company, so we've teamed up with our mates at ilabb to create The Upside Down Club. 
The Upside Down Club is a limited edition collection of epic merch brought to you by AJ Hackett Bungy NZ and ilabb. A natural collaboration born from a love of pushing boundaries and prolonged time spent inverted, The Upside Down Club welcomes you to wear your sense of adventure on your sleeve.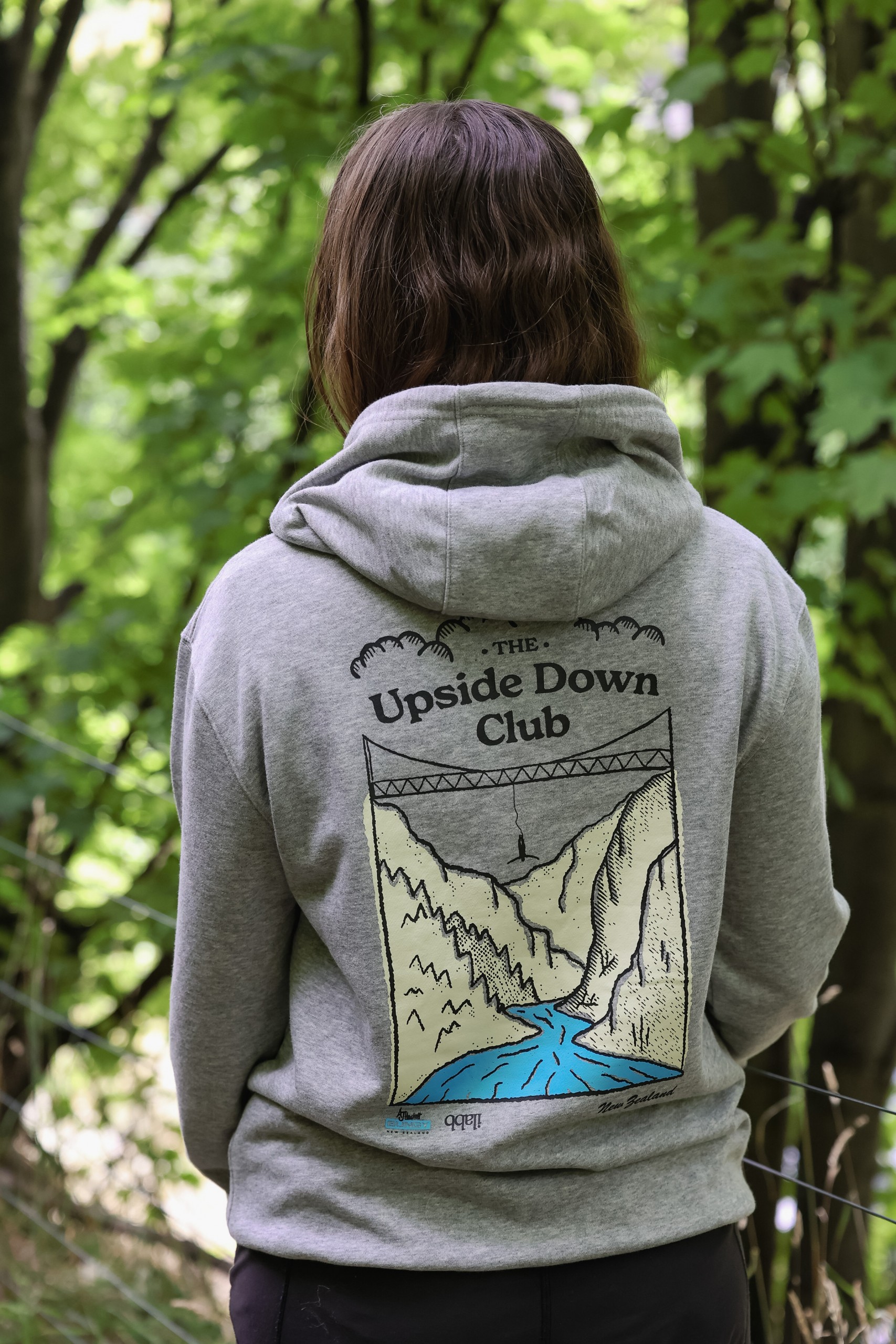 Seadon Baker, former professional motocross rider and co-founder of ilabb, spoke about the similarities in culture that led to this collaboration.
"As ilabb and AJ Hackett Bungy NZ share such mutual ethos and mantras, it was a natural collaboration on our quests to inspire people to push themselves to new places both physically and mentally," says Seadon. 
"We felt it was even more natural to form a club together; a club that was for those who dare to live an extraordinary life and get themselves into wild places, especially ones where you end up getting UPSIDE DOWN.
We are excited to collaboratively welcome the new "UPSIDE DOWN CLUB" collection and give you all exclusive access to join the club by purchasing a piece of the limited edition collection."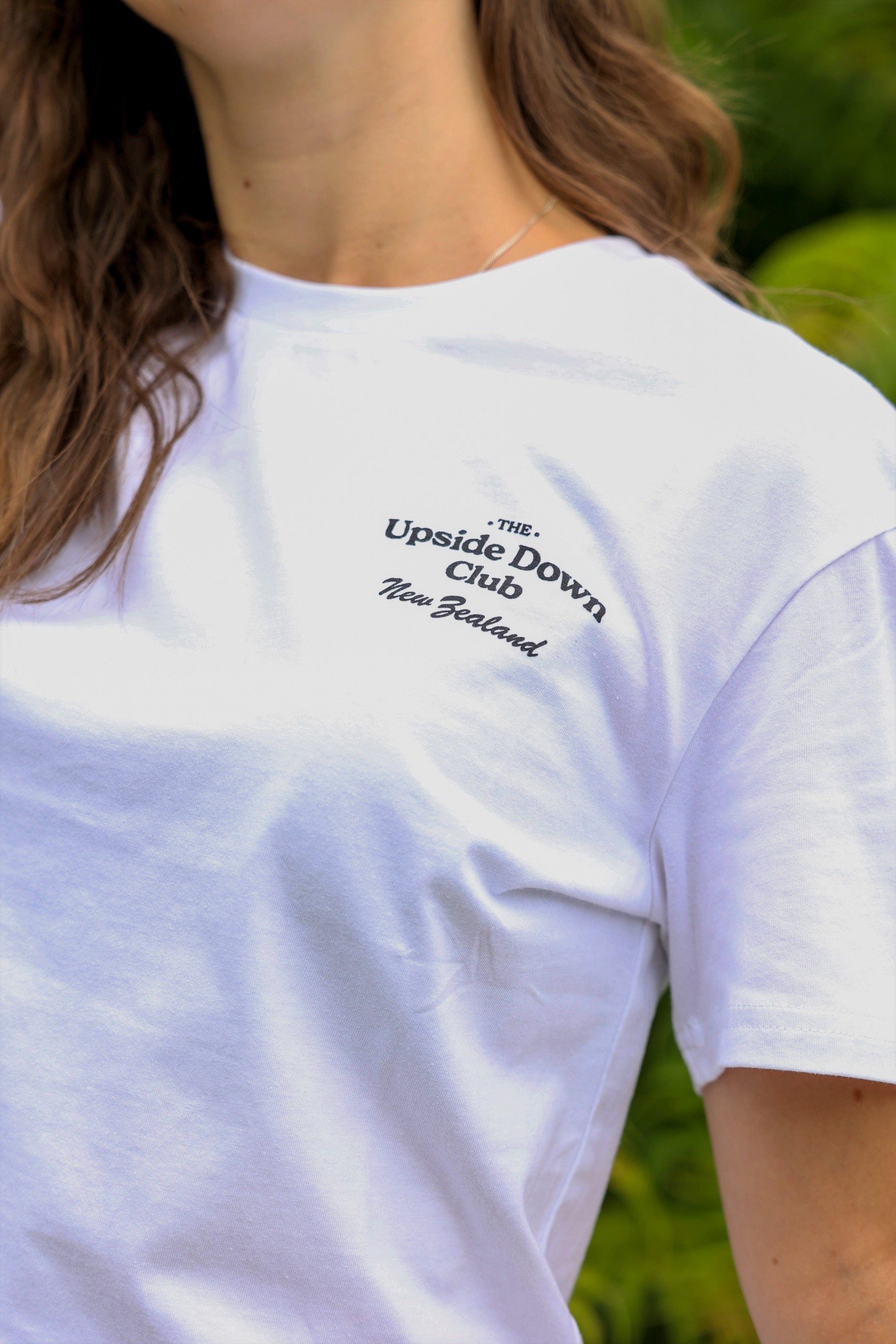 Henry van Asch, Bungy pioneer and co-founder, also gave us a peek behind the scenes into the inspiration that sparked this collection. 
"AJ Hackett Bungy New Zealand and ilabb are two heroic Kiwi brands bonded by a belief that life is too short to be governed by our fears," says Henry.
"Ilabb is always looking for the next thing: the next uncharted ride or way to up the ante, an ethos we know well at AJ Hackett Bungy NZ as we have continued to push the boundaries on what's possible since our inception in 1988. AJ Hackett Bungy NZ is about Living More and Fearing Less – challenging people to do things they never thought they could do. 
And of course, both brands live life upside down, which was our ultimate inspiration for this collaboration."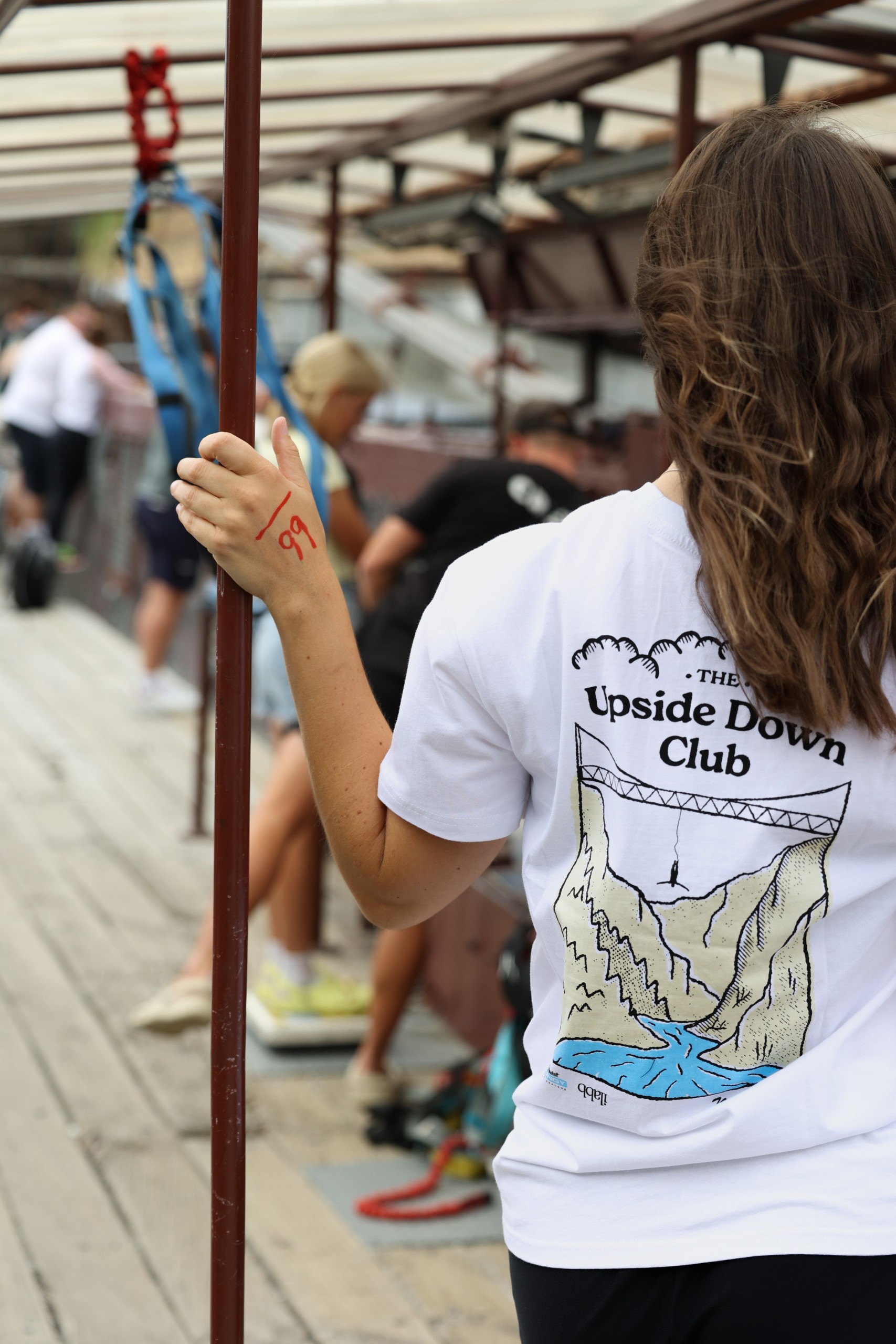 Check out our limited edition collection on sale at the Kawarau Bungy Centre and join The Upside Down Club today!